A quick and easy no-bake cookie perfect for holidays or every day filled with Nutella and oatmeal!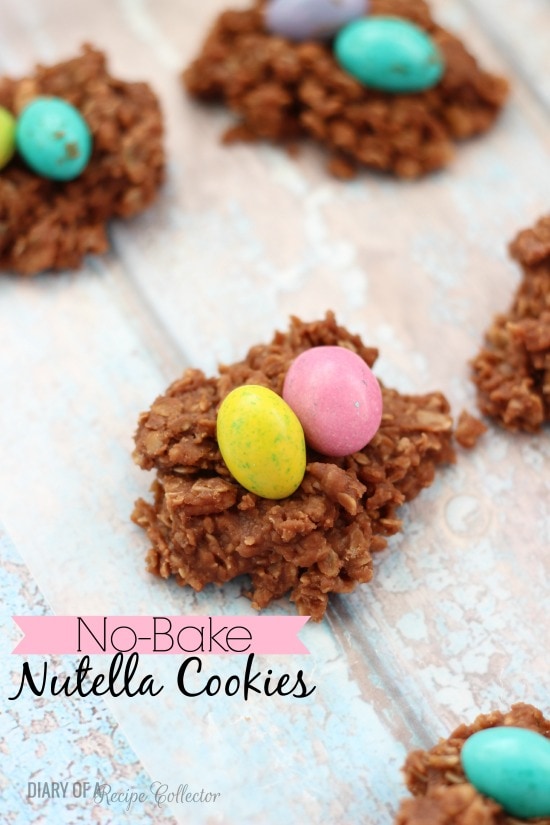 I'm so excited to bring you these little cookie treats today!  They took hardly no time at all to make, and they are so kid-friendly!  Plus you don't have to worry about baking multiple batches.  I made them on Tuesday afternoon, and my kids were so excited when they got home from school!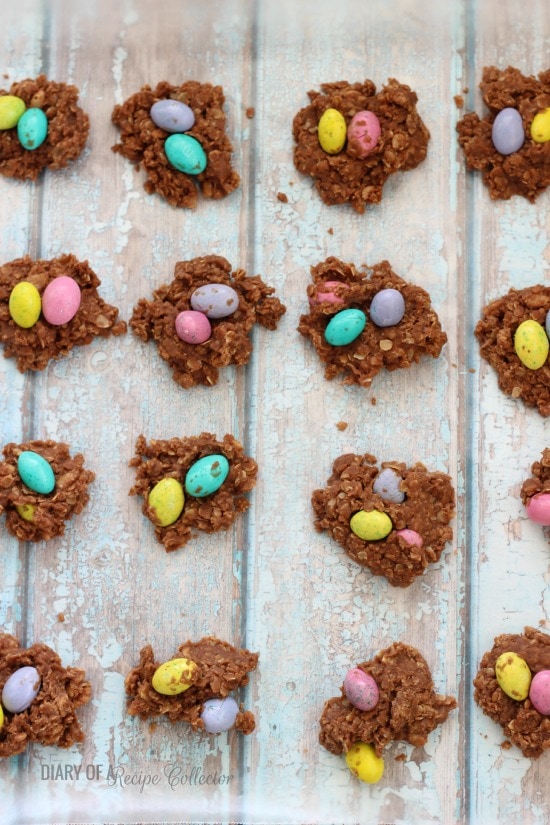 My kids only have 1 week left until spring break.  I guess I need to start planning some things for us to do…
I have found getting out of the house and going to do something to be the key to my sanity when all 4 kids are at home…but then there's that whole part about getting out of the house with all 4 kids…sometimes that just isn't easy.  It IS getting easier though as the baby and my 3 year old get older.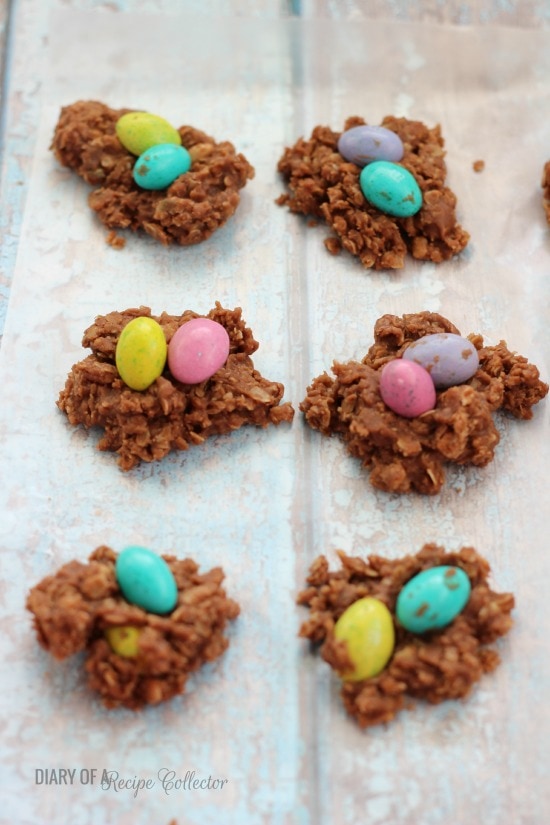 Until then, my older two kids have field trips.  My first grader has one today at a local state park, which he loves to visit.  They are having an egg hunt, and I hid some good stuff inside his eggs…a little candy, some mini-bubbles, a stretchy bunny, and of course, a dollar!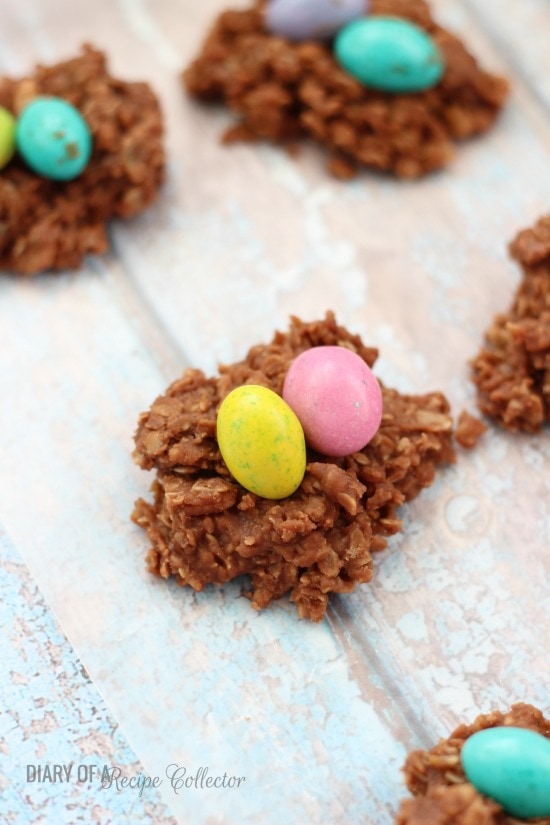 So I hope these cookies make their way into your kitchen for the Easter season or just because!!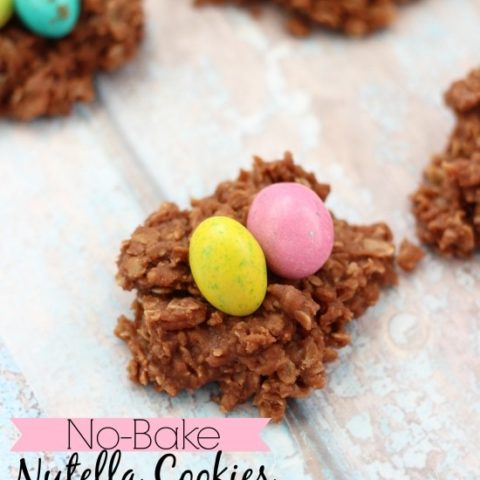 No-Bake Nutella Cookies
Ingredients
1 stick buter
1 3/4 cup sugar
1/2 cup milk
1 cup Nutella
1 tsp vanilla
3 cups oatmeal
1/2 cup rice cereal
Optional: Candy coated chocolates (I used coconut-flavored M&M's)
Instructions
Melt butter in a large sauce pan over medium heat.
Add sugar and milk and stir until combined. Let it come to a boil. Keep stirring for about a minute. Lower heat a little and add Nutella and vanilla and stir well to combine.
Remove from heat and add in oatmeal and rice cereal stirring well to coat.
Drop by spoonfuls onto wax paper. Flatten a little with the back of the spoon and rest some candies on the top.
Allow to set for an hour or two.
Recommended Products
As an Amazon Associate and member of other affiliate programs, I earn from qualifying purchases. This helps us keep our blog running efficiently and allows us to create more recipes for you.
 Other recipes you might like:
Easter Peeps Dirt Pudding Cups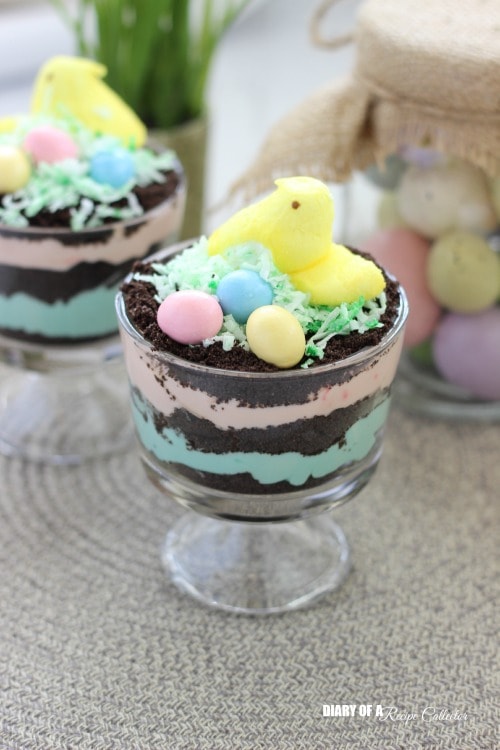 Connect with Jaren: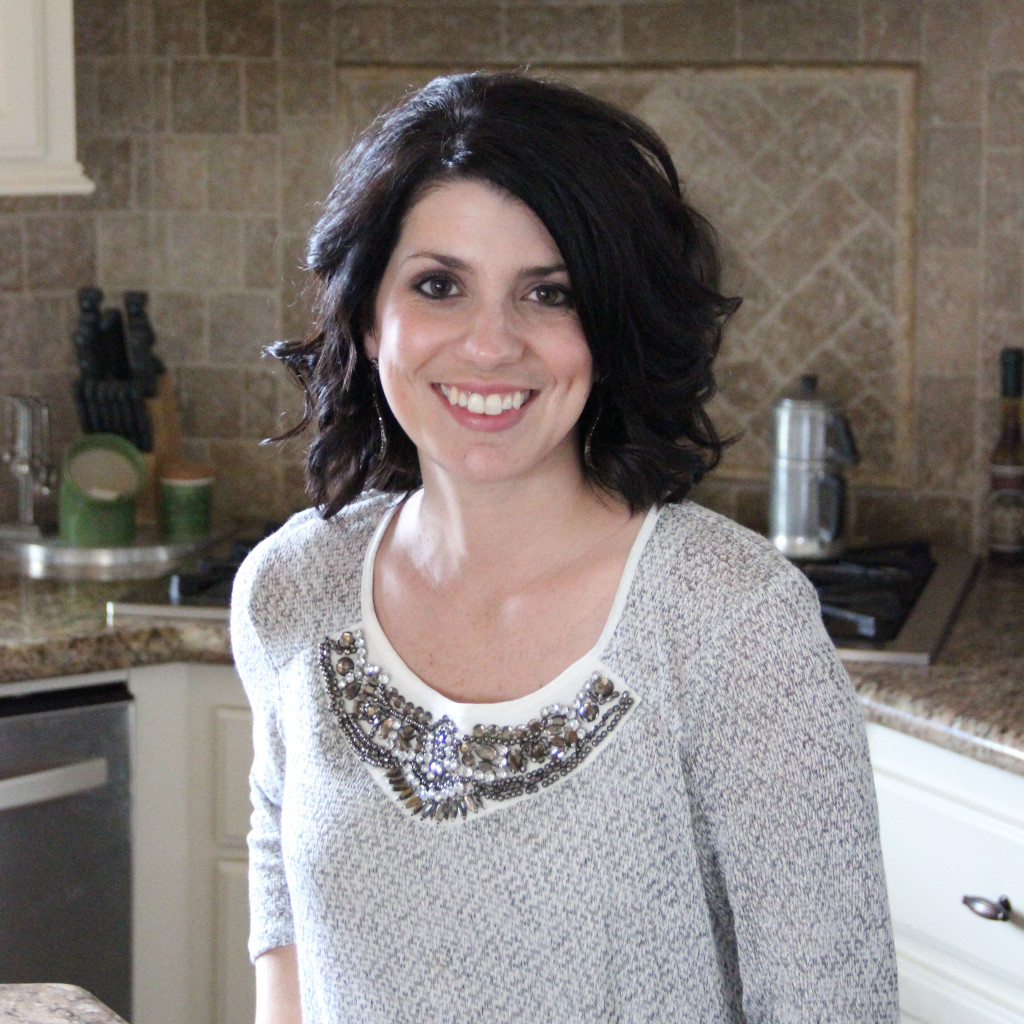 Blog | Facebook | Pinterest | Instagram | Bloglovin | Twitter