A super easy cake mix cookie base with a sweet and salty twist.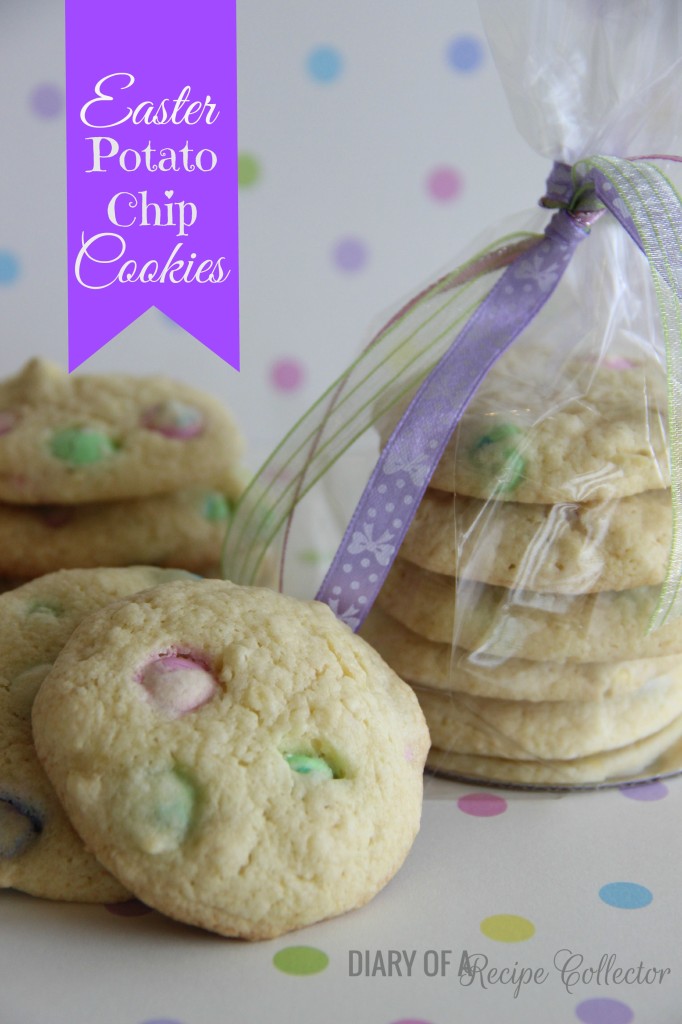 This is a fun cookie to make with kids.  They are really easy, and the kids like crushing the potato chips.  They also think it is totally hilarious to add potato chips to cookies!  They really make a great combination of that sweet and salty flavor so many people love.
Recipe:
Adapted from Sandra Lee Semi-Homemade
1 box white cake mix with pudding in the mix
1/2 cup butter, softened
3 large eggs
1 1/2 cups Easter M&Ms
1 cup potato chips, crushed in a plastic storage bag
Preheat oven to 350.  Spray baking sheets with nonstick cooking spray.
In a large bowl, place cake mix, butter, and eggs.  Beat at medium speed with an electric mixer for 2 minutes or until well-blended.  Stir in candies and crushed chips.
Spray hands with cooking spray.  Roll into 1 inch size balls, and place on cookie sheet 2 inches apart.
Bake 12 to 15 minutes or until golden brown.  Cool on pans for 2 minutes and remove to wire racks to finish cooling.
I'm linking this recipe up with:
Time to Sparkle #53
Best of the Weekend #46
Show Stopper Saturday
Saturday Night Fever  #27
I should be mopping the floor-Inspiration Monday