Egg Crepes – A simple, breakfast egg crepe filled with cheese and topped with pico de gallo.  It's an easy and perfect breakfast recipe when you are trying to cut the carbs!
Get FREE recipes delivered to you by email: SIGN UP HERE!
PIN IT HERE!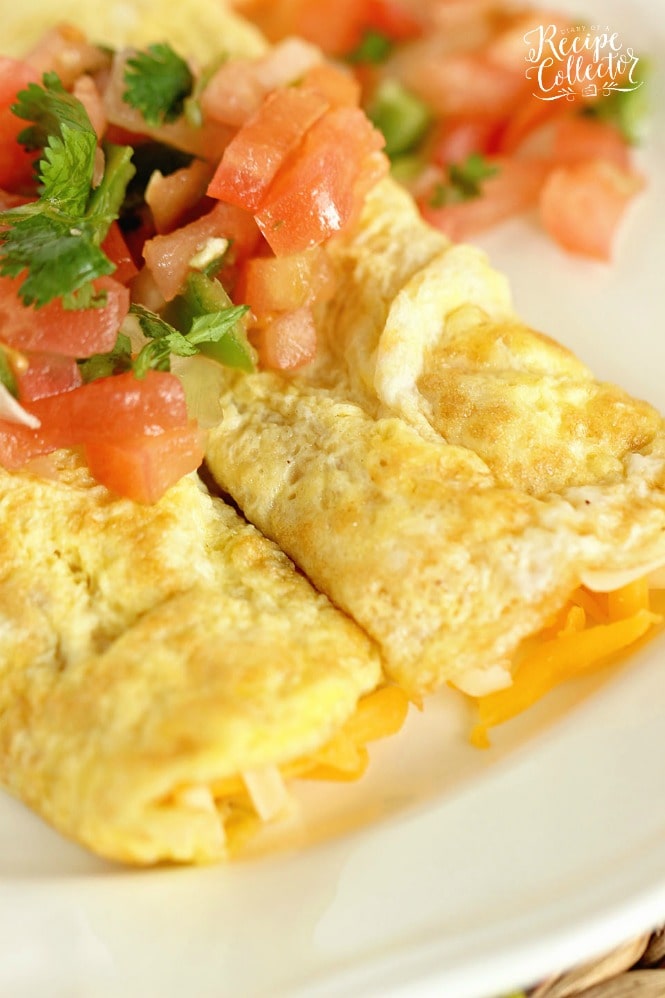 These easy egg crepes have become my new favorite breakfast!  I'm trying to cut down on the carbs most of the day, so I don't like to eat them at all for breakfast.  Normally I would make a little egg burrito with a whole wheat tortilla, but I love how these egg crepes make me feel like I'm eating a burrito without all the carbs!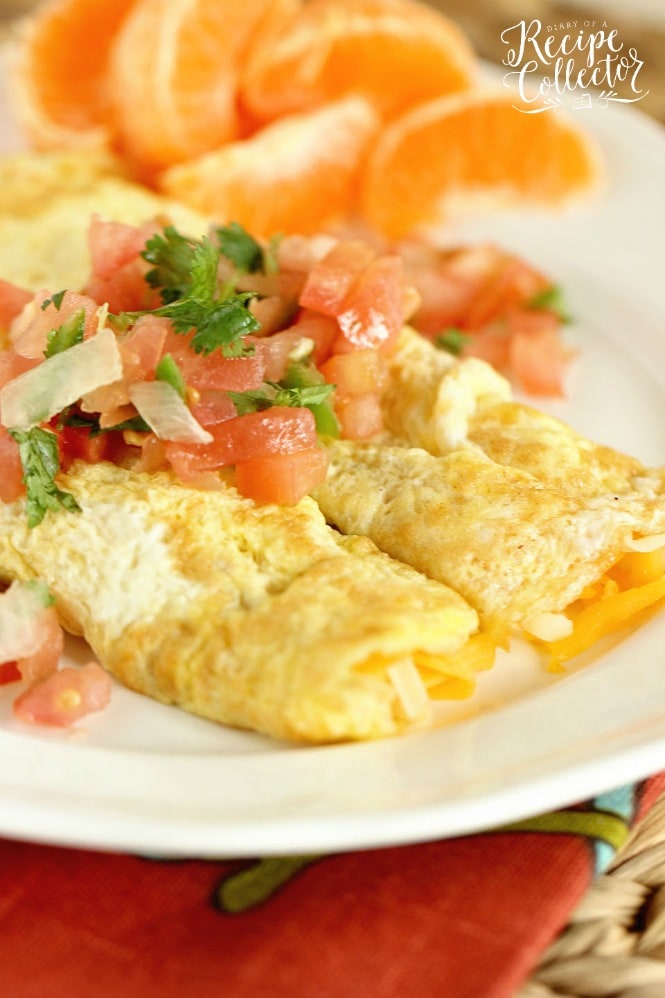 I'm cutting back because with my busy schedule lately I've totally gotten lazy and started snacking way too much.  With summer coming along, I want to feel good about how I've been eating because we have some very exciting plans!  We are going on our first Disney Cruise!  It's actually my first cruise period…
I am beyond excited!  We are going with some good friends of ours and their children.  I have the countdown app on my phone and check it quite often.  I'm like a big kid 🙂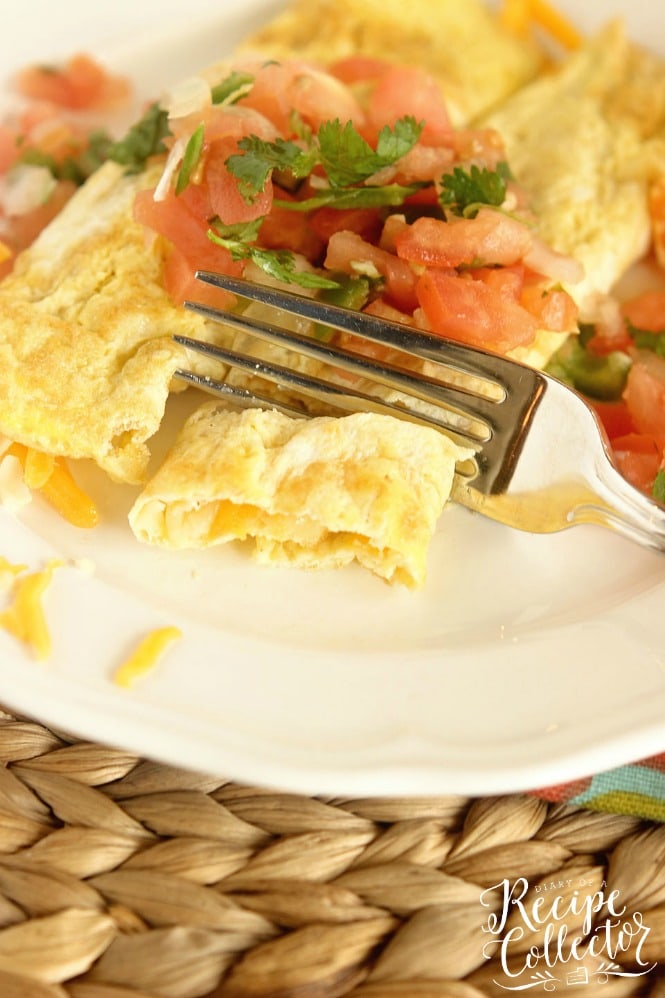 So if you are like me and want to feel good about your eating habits heading into summer, then these egg crepes make a great recipe really any time of day.  They are super easy to make too!  One egg equals one crepe.  It's a simple as beating the egg in a bowl with salt and pepper and putting it in a greased small skillet and swirling it around to thin it out the most you can.  They cook super quickly, so it is great even on busy mornings!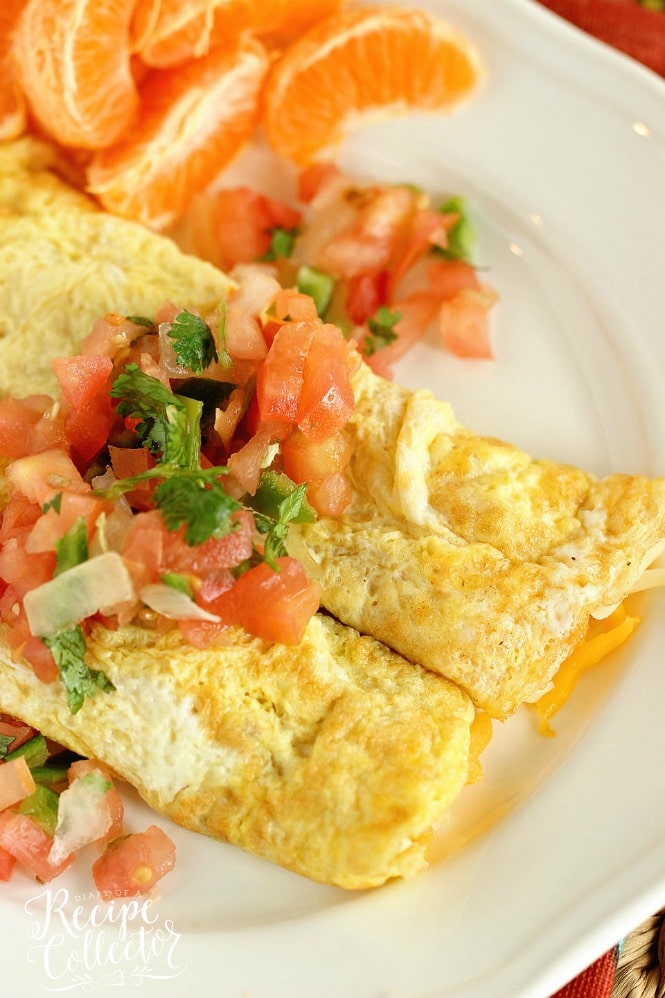 I topped mine with some fresh pico salsa which totally brightened up the whole dish.  I'm ready to go make me some of these right now!  I hope you will give them a try!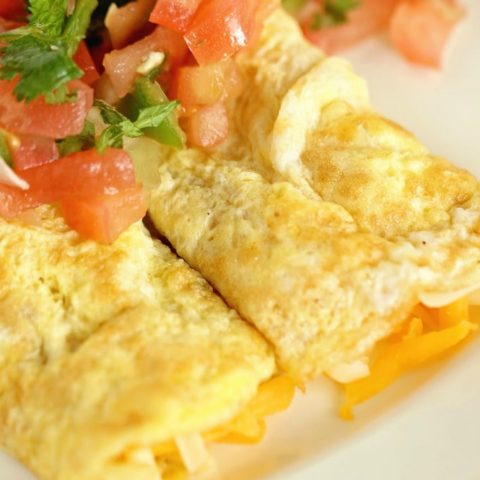 Egg Crepes
Ingredients
2 eggs
1 tbsp olive oil, divided
1/4 to 1/2 cup shredded Colby Jack cheese
1/2 cup pico de gallo
salt and pepper
Instructions
In a small 6 inch, non-stick skillet, heat 1/2 tbsp olive oil over medium heat.
Beat one egg in a small bowl. Season with salt and pepper to taste.
Swirl oil to coat pan. Add egg and immediately begin to swirl it around the pan so that it evenly coats the bottom and slightly up the sides. Keep swirling until the middle begins to set. Cook over medium heat for about 1 minute. Carefully flip the egg to finish cooking on the other side for about 30 seconds. Slide out onto a serving plate. Top with shredded cheese and roll up. Repeat with remaining oil and egg for the second crepe.
Top with pico de gallo.
Recommended Products
As an Amazon Associate and member of other affiliate programs, I earn from qualifying purchases. This helps us keep our blog running efficiently and allows us to create more recipes for you.
Other recipes you might like:
Taco Egg Muffin Cups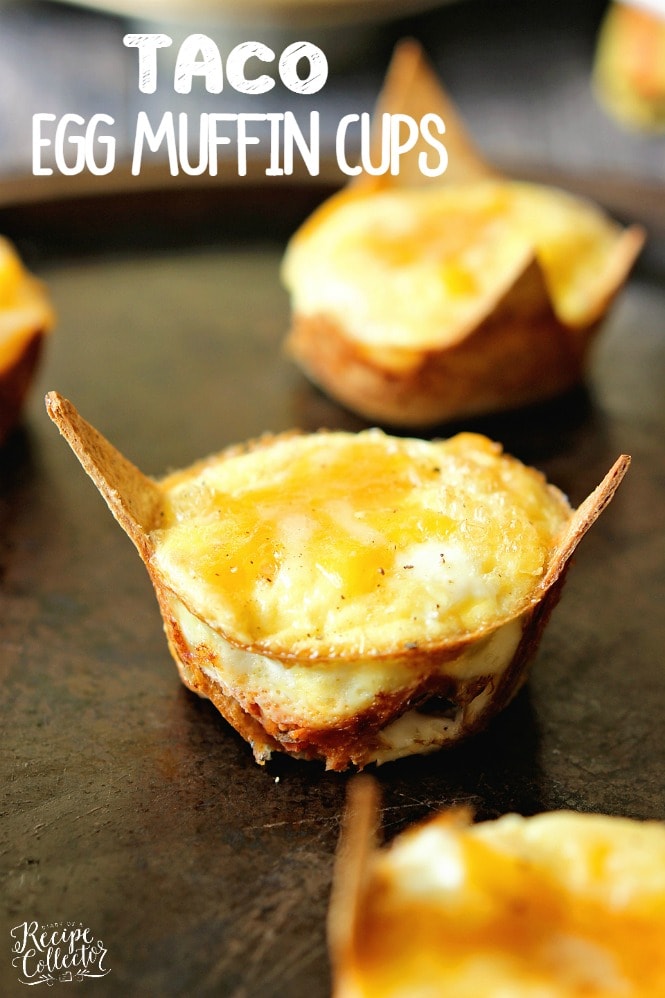 Skinny Crunch Wrap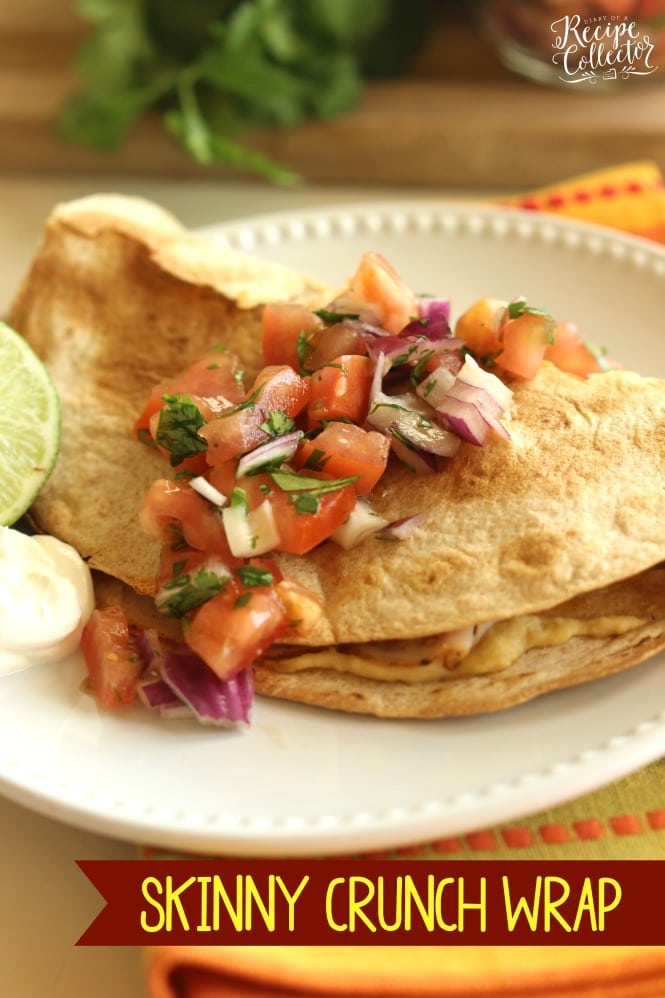 Skinny Chicken Fajita Tostadas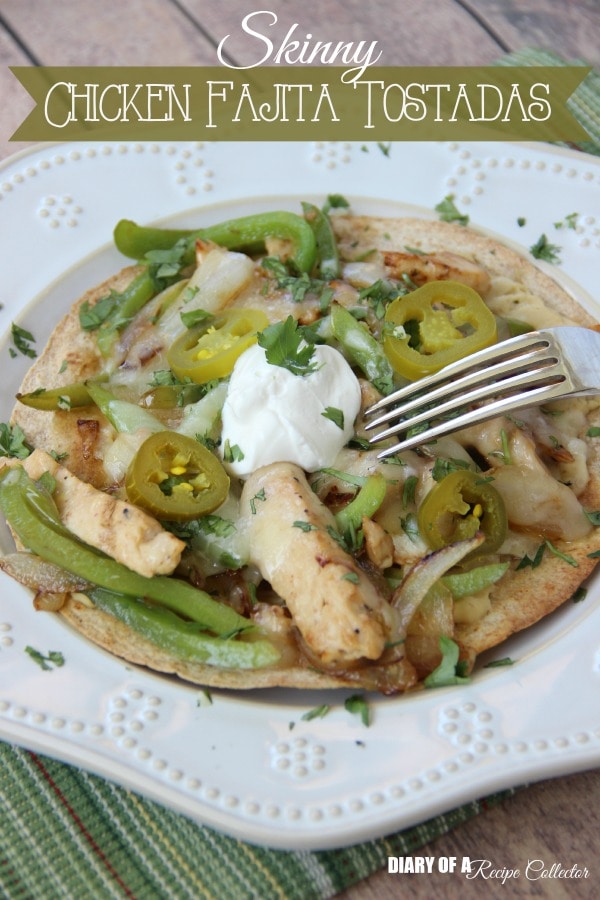 You can find more BREAKFAST RECIPES HERE.
You can find more LIGHTER RECIPES HERE.
You can find ALL RECIPES HERE.
For more ideas, follow me on:
 FACEBOOK, PINTEREST, INSTAGRAM, TWITTER, AND PERISCOPE.
Get FREE recipes delivered to you by email: SIGN UP HERE!