You will never guess these delicious Skinny Chicken Fajita Tostadas are low calorie!  They are so full of flavor and so filling!



You guys!  These. Were. Wonderful!  I made them for lunch the other day, and I LOVED them.  I can so see myself making them again and again because I always have the stuff to make them.  But before I get to all the details of how to make them I have to tell you guys the funniest conversation I had with my 8 year old daughter.
It was one of those moments where I realized I sounded old…
We were riding in the car when something got us on the topic of cell phones and iPads and how long I've had these things.  I told her that iPads only came out right before she was born and smart phones were not long before that.  I was trying to explain to her how it hasn't been too long since we got all fancy with our gadgets.  So she started asking me about what we did before that…and this is the part where I started realizing I'm talking to a new generation about things we had "back in my day."
Ironically, "back in my day" wasn't that long ago.  I went on to explain to her how we had to wait until we got somewhere to use a phone.  If we were really in a bind, we had to stop at a gas station and use these black phones called a "pay phone."  But you had to have a quarter…
I didn't even go into what a "pager" was with her.
So now I feel old and uncool…welcome to motherhood!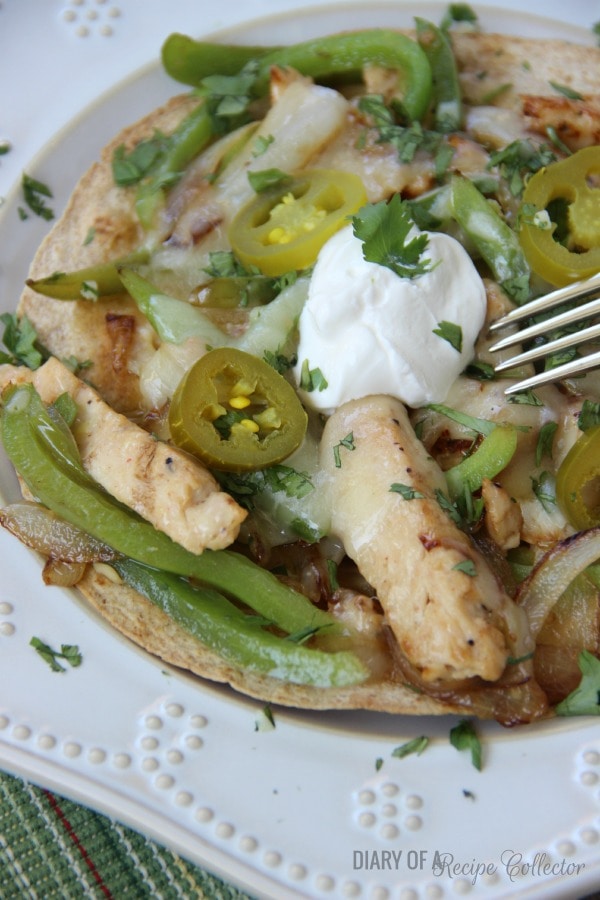 But what makes me feel cool is when I get to eat low-calorie meals like this and feel like I'm getting to indulge.  It's totally awesome!
It starts out with a baked whole wheat tortilla, hummus, and the toppings are piled on with a final stop back in the oven to melt the cheese.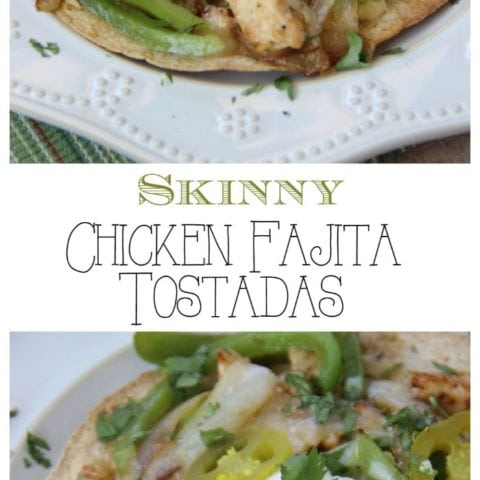 Skinny Chicken Fajita Tostadas
Ingredients
2 grilled chicken breasts, sliced
1 large bell pepper, sliced
1 large onion, sliced
1 tbsp olive oil
2 whole wheat flour tortillas
cooking oil spray
2 - 3 tbsp hummus
1/2 cup Monterrey Jack cheese
Optional toppings: Sliced jarred jalapenos, chopped cilantro, light sour cream
Instructions
Preheat oven to 350 degrees.
Heat 1 tbsp olive oil in skillet.
Add onions and peppers and saute for about 7-10 minutes or until onions are clear and tender. Turn of heat.
Place tortillas onto a baking sheet. Spray both sides of tortillas with a little cooking spray to help them crisp up in the oven. Bake for about 5 minutes.
Remove tortillas from oven. Spread each tortilla with hummus.
Top with grilled chicken, sauteed onions and peppers, and some cheese. Return to oven for about 3 to 5 minutes or until cheese is melted.
Remove from oven and top with jalapenos, fresh cilantro, and sour cream. Cut into wedges to serve.
Other light and healthy recipes you might like:
Roasted Red Pepper & Turkey Wraps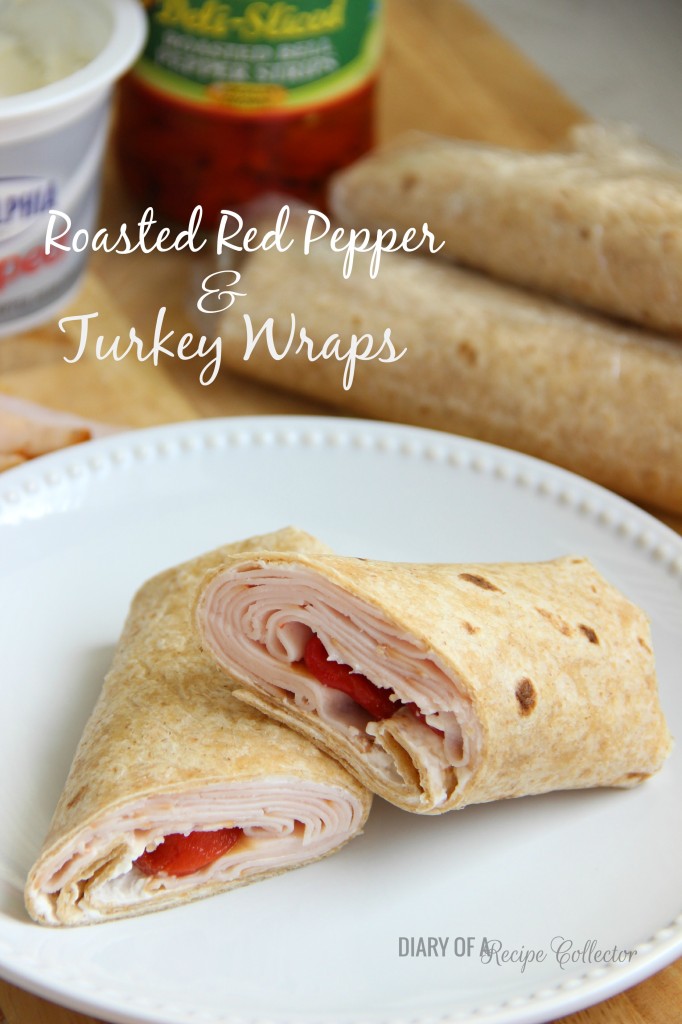 Skinny Pepperjack and Turkey Pizzas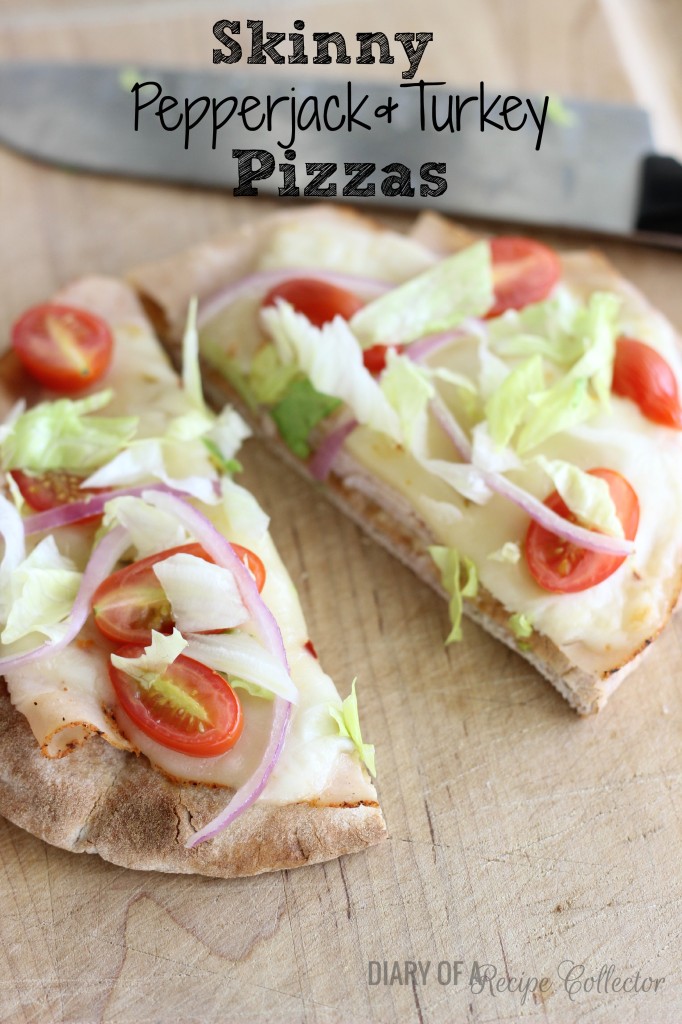 Connect with Jaren: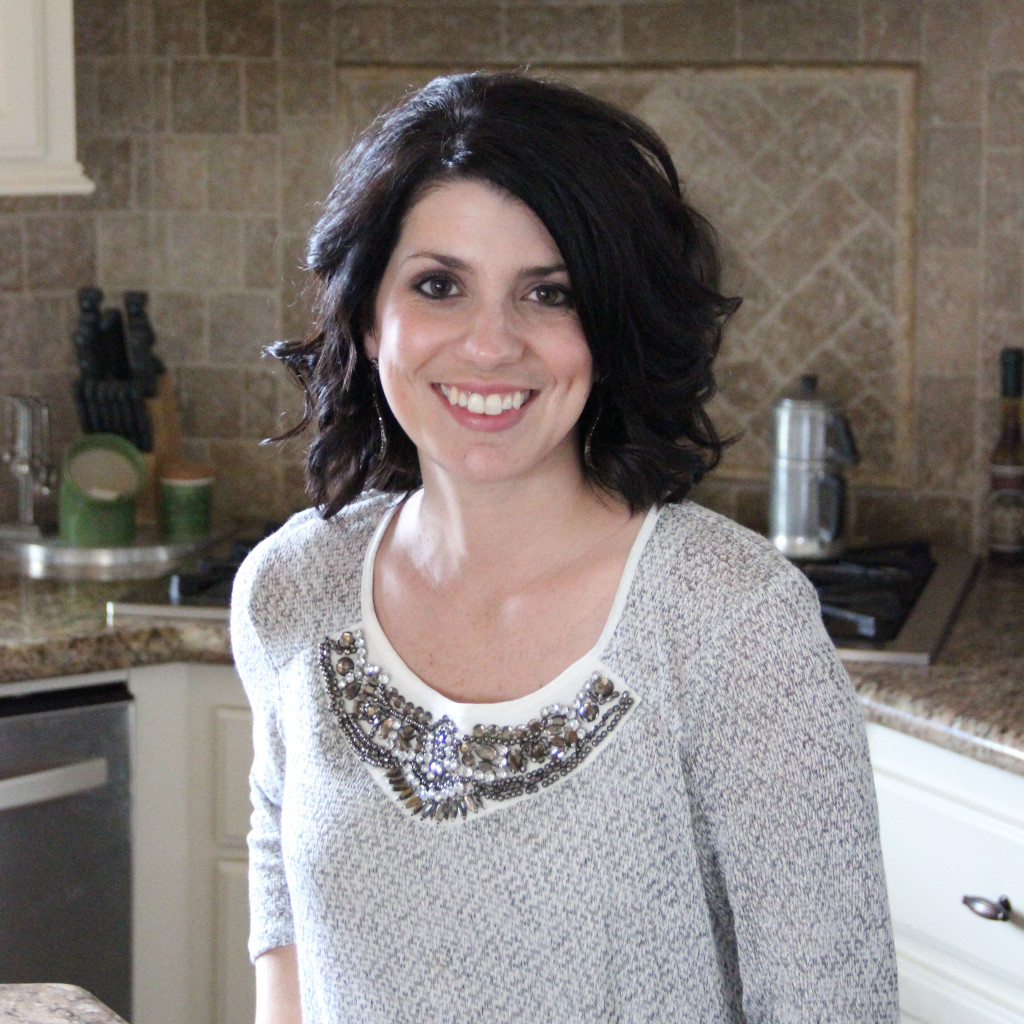 Blog | Facebook | Pinterest | Instagram | Bloglovin | Twitter