Skinny Crunch Wrap – An easy and light lunch idea garnished with a fresh pico salsa.

I hope you all had a wonderful holiday weekend! I don't know about you, but I am still full from all the food! This week is spring break for my kids and I. We don't have any big plans, and I am just so grateful to be home after weeks of being on the go. We are, however, making some big moves around our house!
It's been a long time coming, but we are moving both girls into one room and both boys together into another room. We will be making a play room with our 4th bedroom. I'm nervous about putting them all together and what new challenges that might bring. But it is so necessary. Frankly, I am so tired of toys in every room, and I am hoping to get a better handle on that.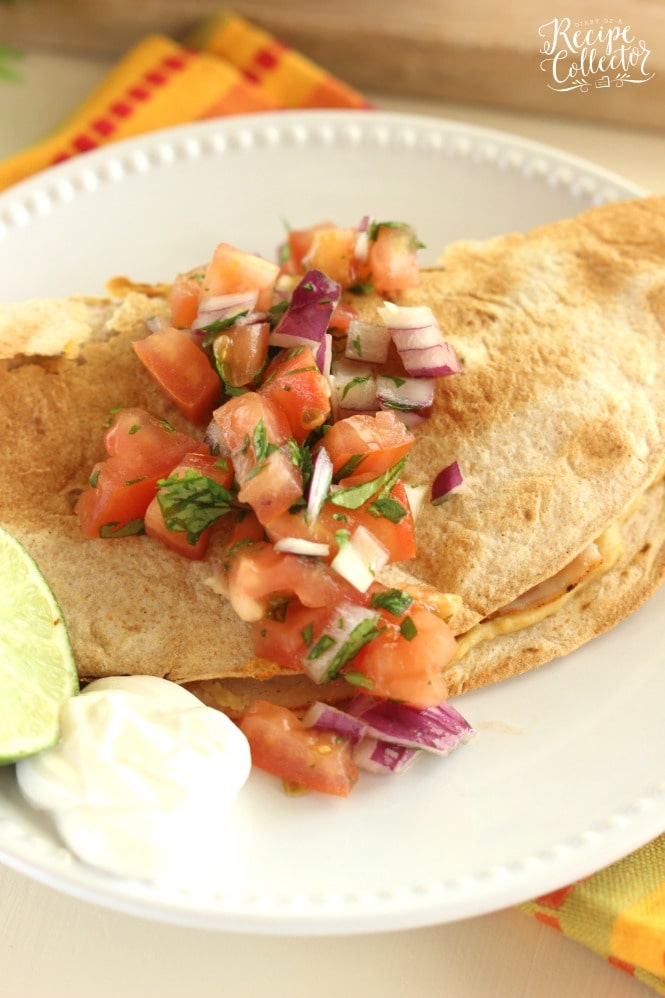 And did I mention that my 20 month old still has his crib and sleeps in our bedroom? Yea, that's not something I have ever done with the other kiddos. Quite honestly, we have broken all of our own rules with this 4th child. We have definitely embraced the fact that his is "the baby" in the family. But it is soooo time for him to graduate to somewhat of his own space. My other kiddos were sleeping in their own rooms at 9 weeks, and he is 20 months! Did we go in a different direction or what?!
My biggest concern about putting them together in shared rooms is the whole closet issue. Especially for the girls…
They have quite a bit of clothes…and shoes…. a total girl problem! But I am just so tired of clutter and stuff that they don't wear, so I will be doing quite a bit of cleaning out as I go. So I better go get started!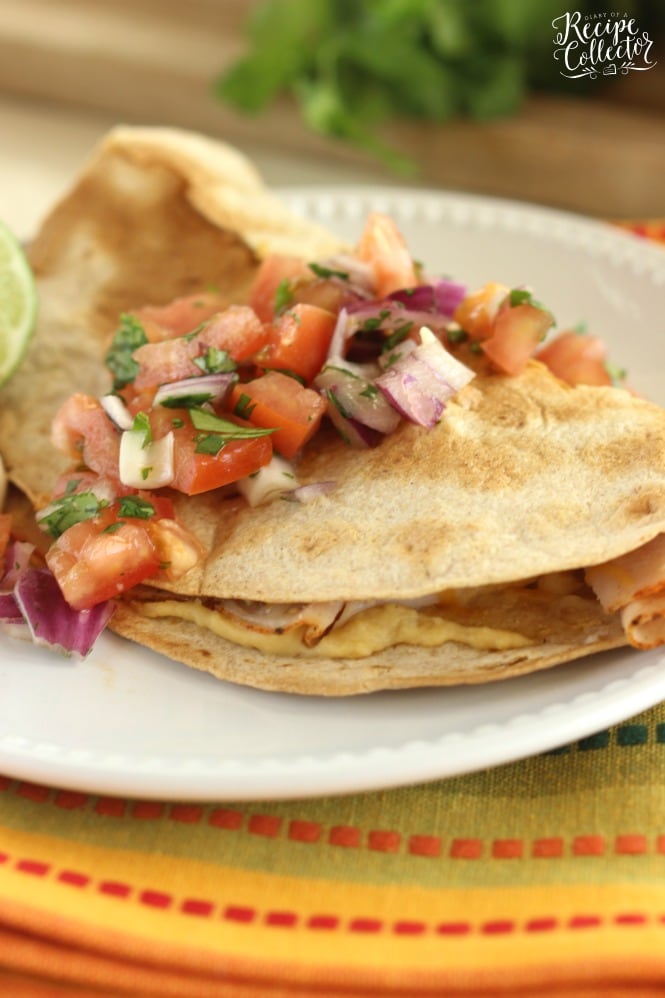 But before I go, I did want to bring you a low-calorie meal/lunch idea for the week. After all, I am totally thinking about swimsuit and shorts season right around the corner! This Skinny Crunch Wrap is easy to make, and you can make the pico ahead of time. Adding a fresh salsa like this definitely helps kick lunch up a notch. It also helps in that you don't feel like you are eating low-calorie at all! Love that! Hope you guys enjoy!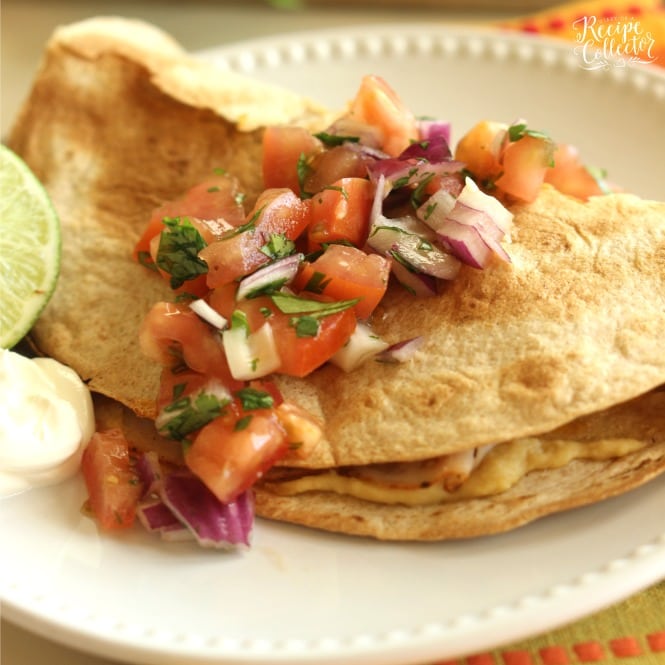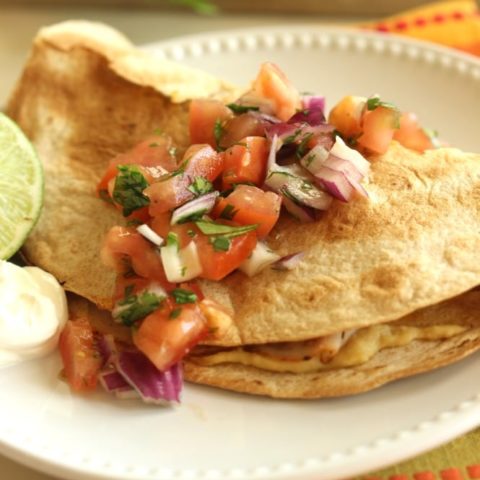 Skinny Crunch Wraps
Ingredients
1 whole wheat tortilla
1 to 2 tbsp hummus (I used Roasted Garlic)
6 slices of deli turkey
1/4 cup shredded cheese
2 roma tomatoes, chopped
1/2 red onion, chopped
2 tbsp fresh cilantro, chopped
juice of 1/2 a lime
a pinch of kosher salt
1 finely diced jalapeno, seeds/ribs removed
sour cream
Instructions
Preheat broiler.
Make pico salsa by mixing romas, onion, cilantro, lime juice, salt, and jalapenos,
Place tortilla on a baking pan under broiler for 1 to 2 minutes. (Watch carefully and remove once it is turning golden brown).
Flip tortilla over and top with hummus, turkey, and shredded cheese.
Place back under broiler and remove once cheese melts.
Fold tortilla over in half and top with fresh pico and sour cream.
Recommended Products
As an Amazon Associate and member of other affiliate programs, I earn from qualifying purchases. This helps us keep our blog running efficiently and allows us to create more recipes for you.
Other recipes you might like:
Skinny Chicken Fajita Tostados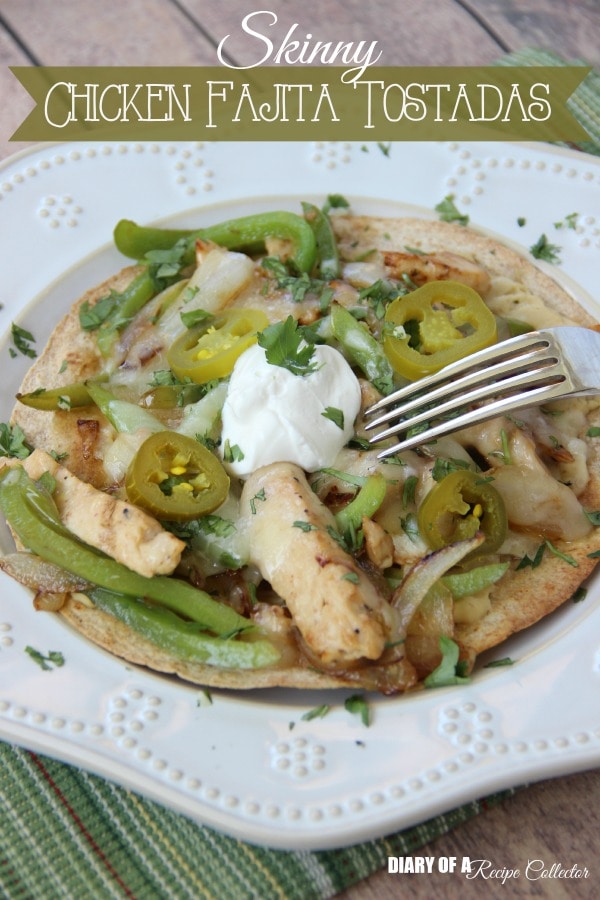 Skinny Turkey Pepperjack Pizzas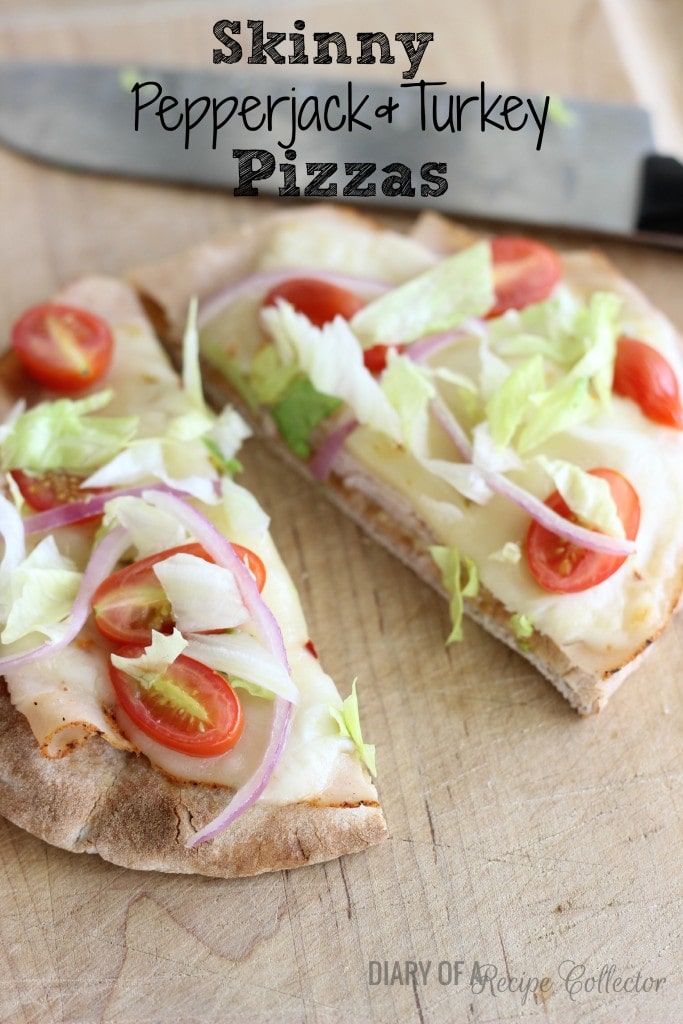 You can find ALL RECIPES HERE.
For more ideas, follow me on:
FACEBOOK, PINTEREST, INSTAGRAM, TWITTER, AND PERISCOPE.
Get FREE recipes delivered to you by email: SIGN UP HERE!