Easy Popcorn Fried Shrimp – This recipe has the key to getting that light, tender, and flaky crust on shrimp!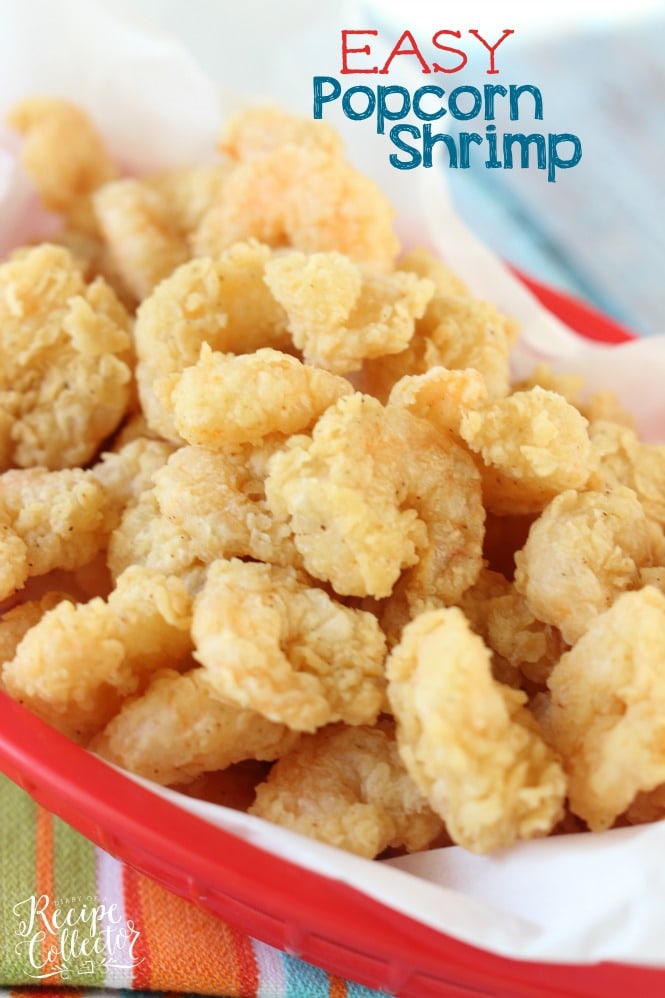 So I'm pretty much in survival mode with my new routine around here.  My saving grace this last week was the five day weekend we had because of Mardi Gras.  Thank goodness for that!  I was able to get in my laundry room and tackle that horrendous mess that had piled up after 8 days of going back to full-time teaching.  How did I do this before?  I'm trying to remind myself when I worked 3 years ago, our lives looked quite different.  I'm just going to have to readjust how I do everything down to when I grocery shop and even cook for this blog.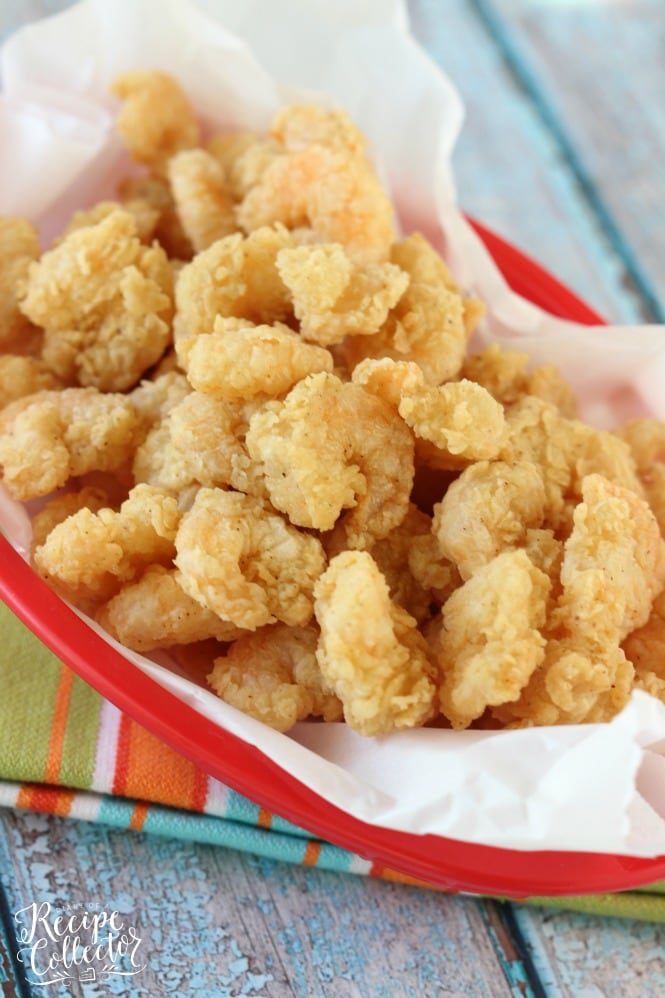 I must be honest with you guys.  Cooking has been the least of my priorities lately.  I'm lucky I had gotten ahead with some of my recipes before this job came along.  Even with my little five day weekend, I just didn't get to cook all that much.  I know I'll get there like there and all this will begin to feel normal.  I'm just not sure how long that will take.  I still feel like I'm living someone else's life right now 🙂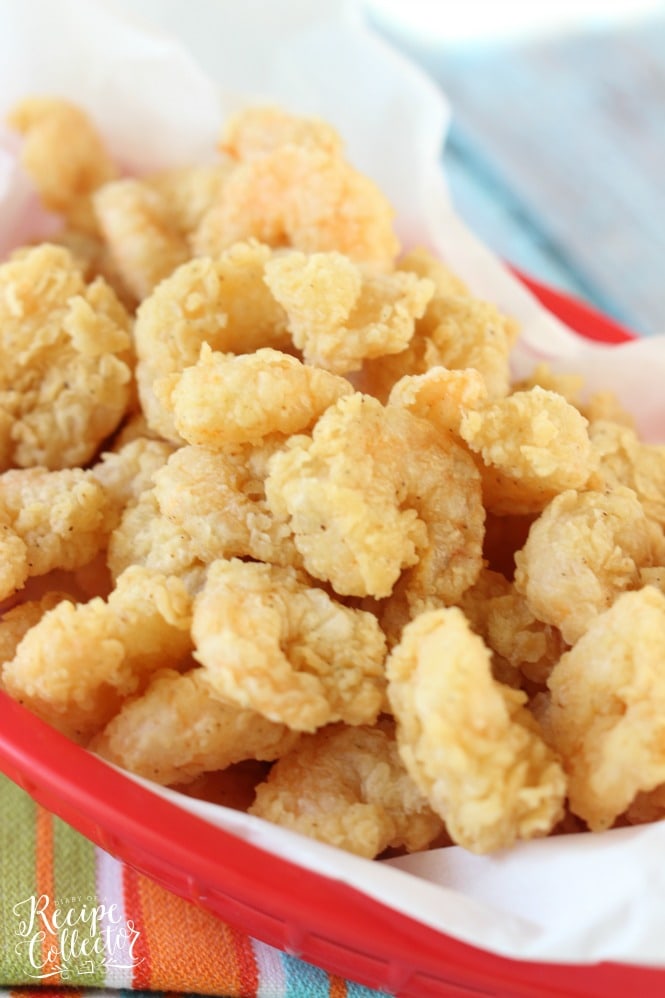 And I'm so lucky I had made this recipe a while back ago for you.  I love finding good little tips and tricks, and this recipe for Easy Popcorn Fried Shrimp has the secret tip for that light and crispy crust!  My dad always comments how some restaurants are so good at getting their crust this way.  Well Dad, I found the secret.
All you need to do is add some baking powder to the flour and season both the shrimp and the flour really well.  And voila!  You have that perfectly light and flaky and tender crust!  Hope you enjoy this little recipe!  It's a favorite around here.  These are great for topping baked potatoes, making poboys, or just eating alone!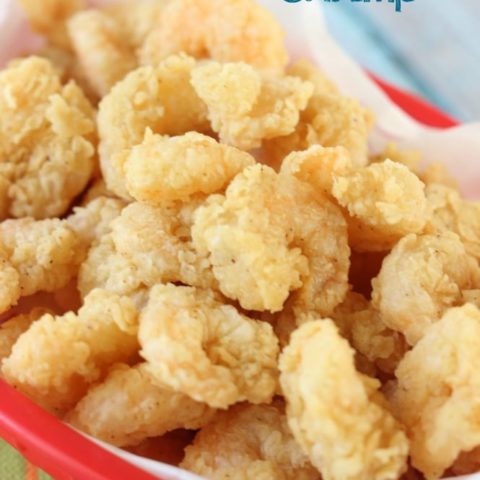 Easy Popcorn Fried Shrimp
Ingredients
1 1/2 lbs. medium shrimp (40/60 ct.)
1 tbsp creole seasoning (divided)
2 cups all purpose flour
1 tbsp baking powder
Vegetable oil for frying
Instructions
Fill electric fryer with required amount of vegetable oil. Preheat.
Season shrimp with 1/2 tbsp of creole seasoning and stir to coat with seasoning.
In a gallon storage bag, add flour, baking powder, and remaining creole seasoning. Seal and shake to combine. Add shrimp and shake to coat shrimp evenly.
Once oil is preheated, fry in small batches shaking off excess flour before adding to oil. Fry until golden brown or about 4 minutes.
Recommended Products
As an Amazon Associate and member of other affiliate programs, I earn from qualifying purchases. This helps us keep our blog running efficiently and allows us to create more recipes for you.


Kitchen items you may need for this recipe:
Electric Fryer
Other recipes you might like:
Cajun Boiled Shrimp Stuffed Potatoes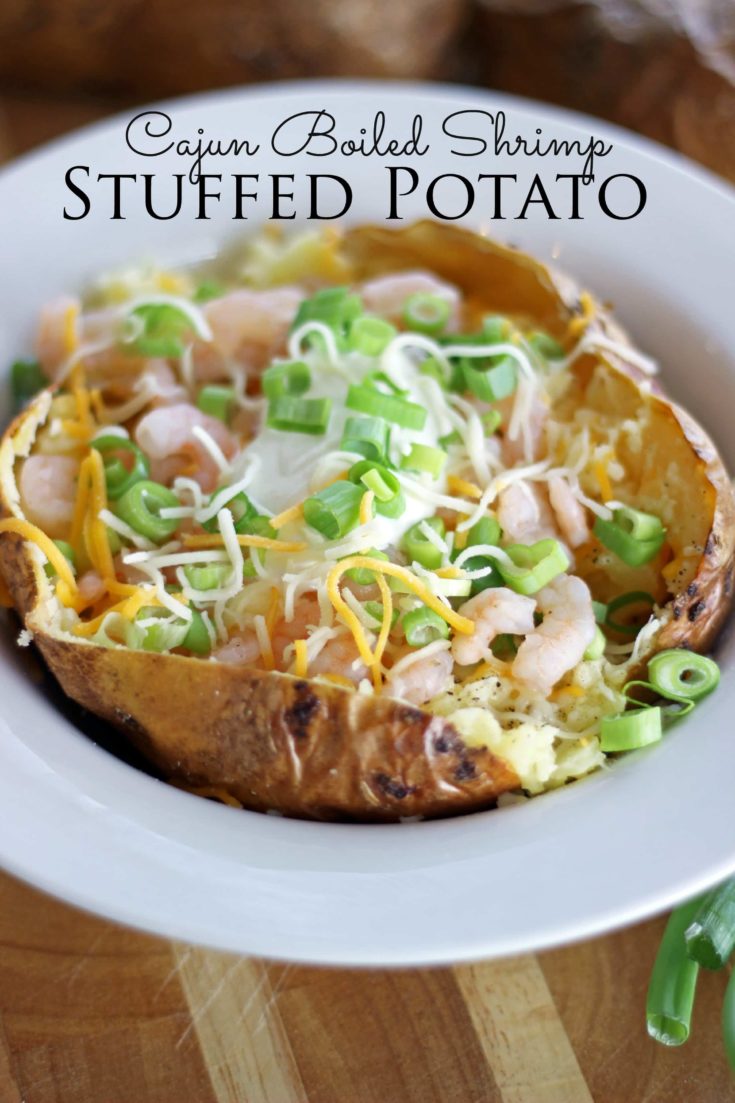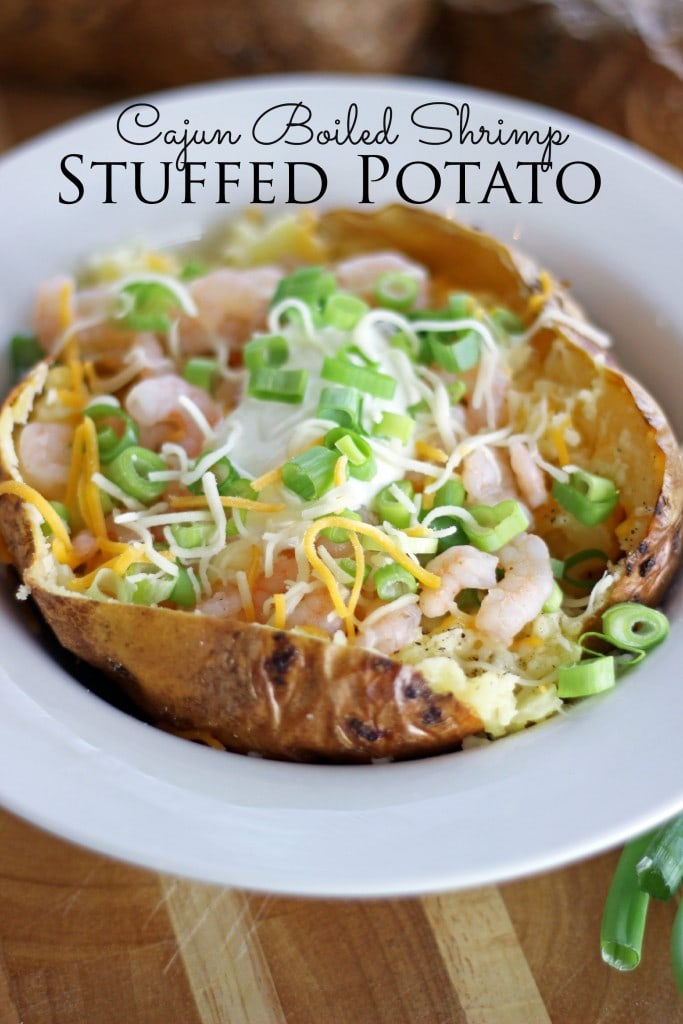 Copycat Bang Bang Shrimp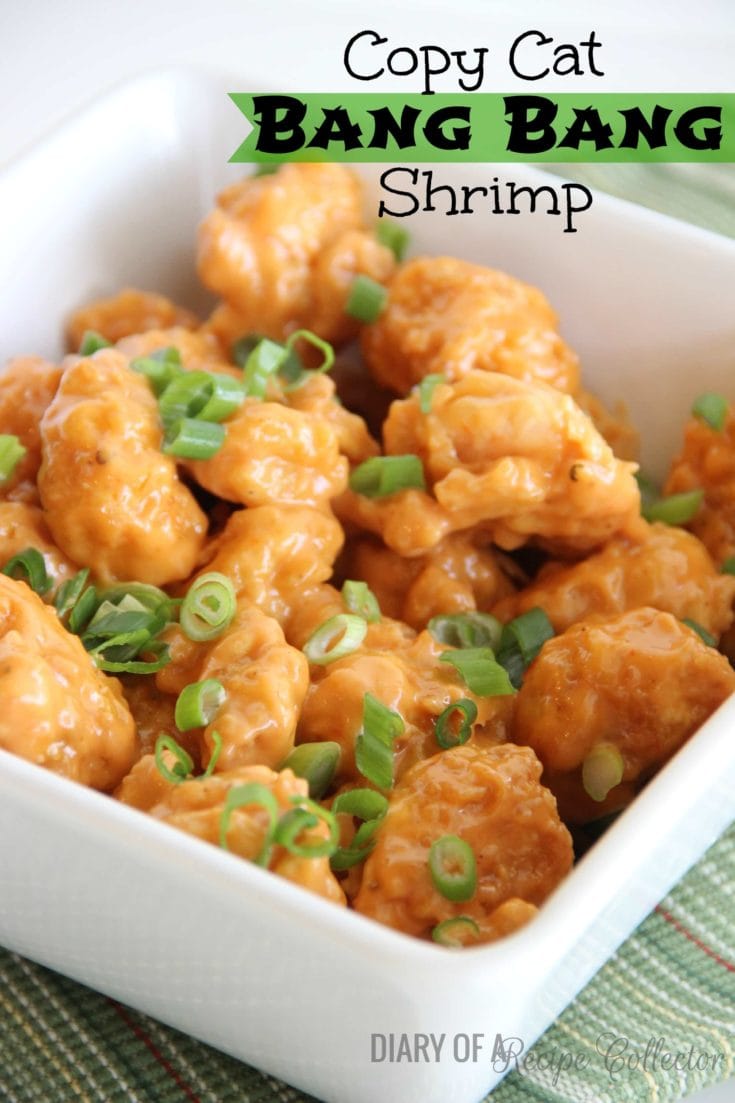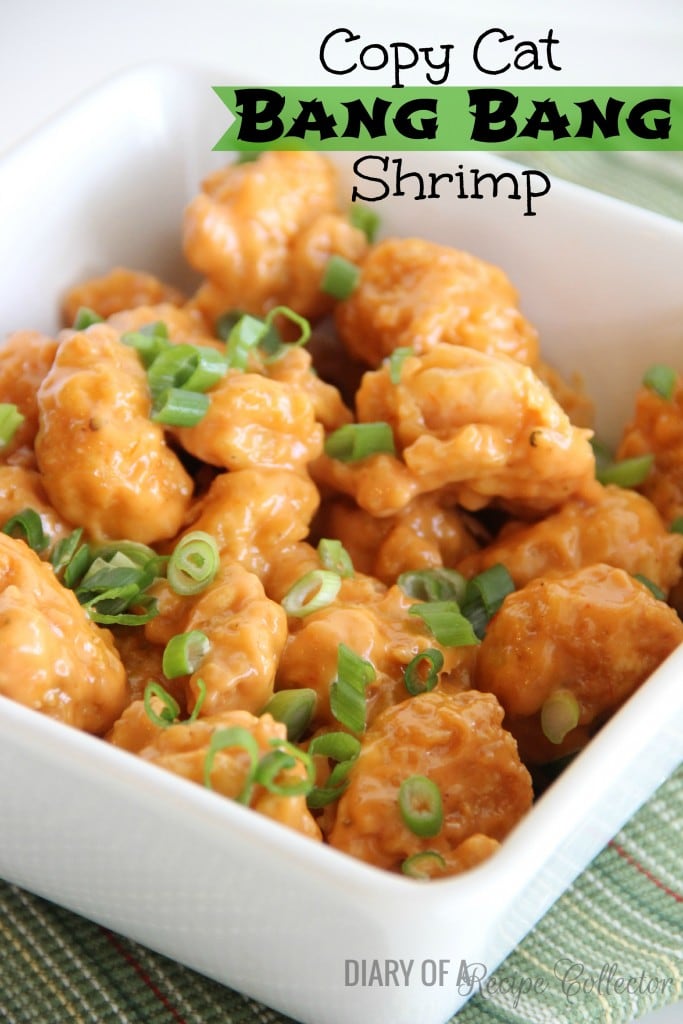 Garlic Shrimp Scampi Poboys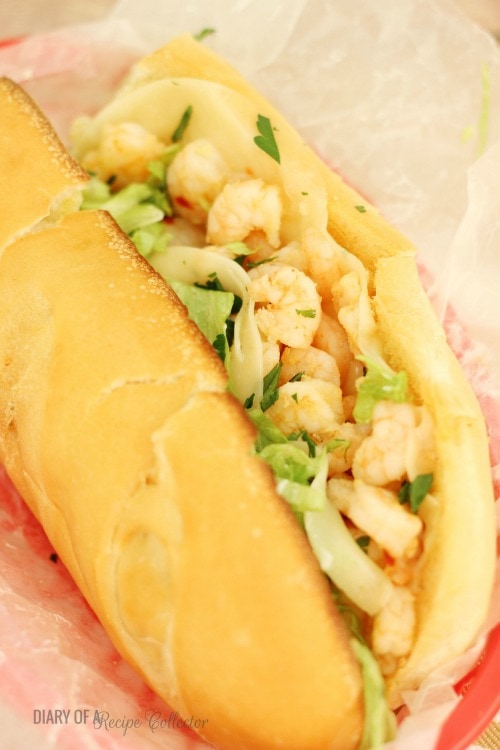 Garlic Shrimp Alfredo Pizza