Christmas Magic Mix – All the flavors of classic Magic Cookie Bars in snack mix form is perfect for Christmas parties and giving as a gift.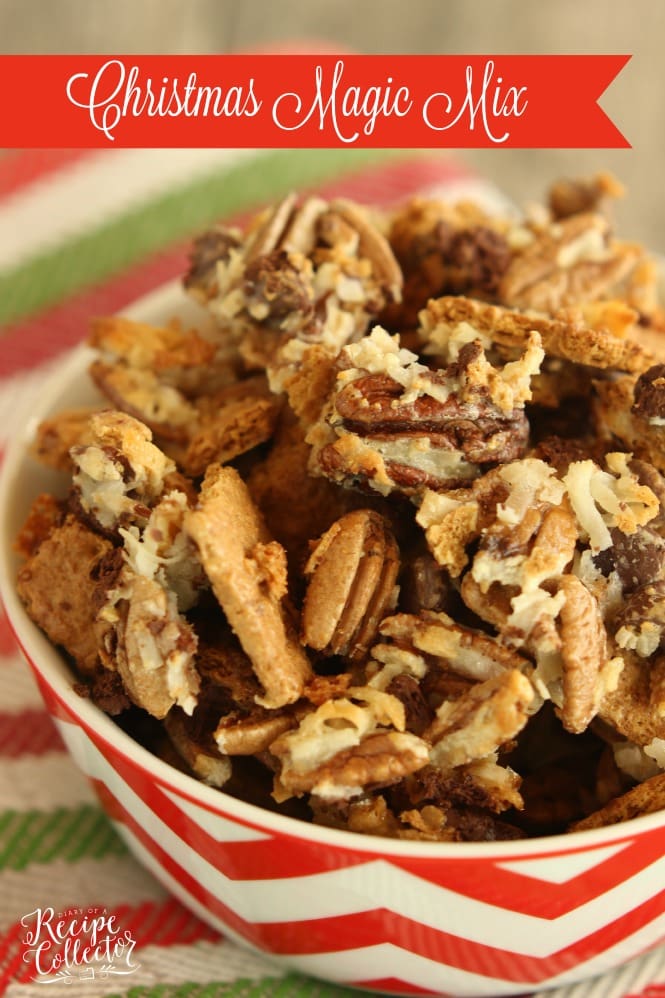 Magic Cookie Bars were the first dessert I learned to make all by myself as a child.  They still are one of my favorite desserts.  All those coconut-haters are missing out in my opinion 🙂
After making these Magic Cookie Bar Truffles last year, I set out to make this little treat in snack mix form this year.  And I'm happy to say, it couldn't have been easier!
It was so easy I even made a video!!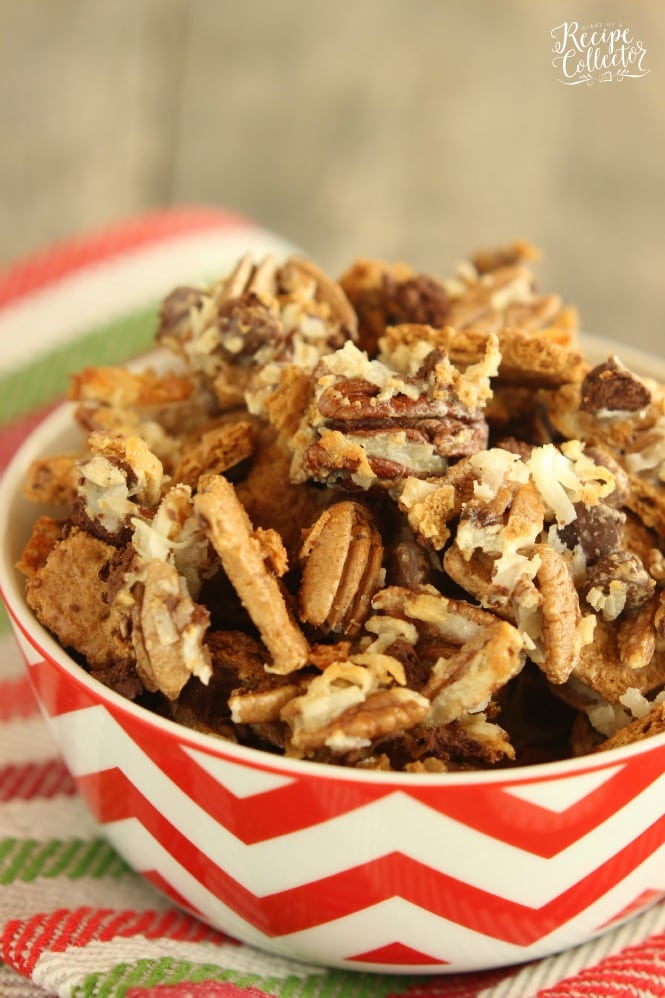 One of my favorite little gifts to make are treat bags.  Back when I did a lot of scrapbooking and card-making, I made custom treat bags for the kids in my children's classes.  Well that got to be quite overwhelming, so now I stick to using printables usually.  But just for funzies, you can go over to my scrapbooking blog (excuse me while I blow the dust off of it from lack of use) and check out some of the fun treat bags I made.  I would create a whole assembly line.  It was fine when my kids were in preschool, and there were only about 12 to 14 kids in their classes.  It became overwhelming when they got to "big" school.    I do miss making them though!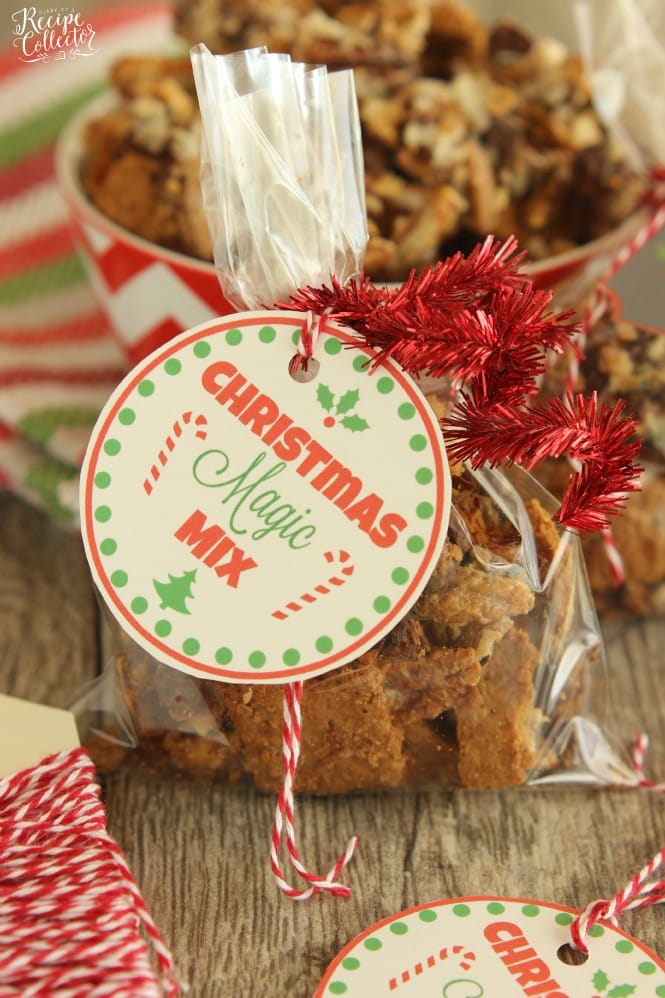 So now I've started making these little printable tags.  They are super easy to print out, and they just make people happy!  I love getting little treats like this!
And as I mentioned last week, I'm terribly indecisive, so I made three different tags!  I still can't decide which one I like better!  #canijustmakeadecisionplease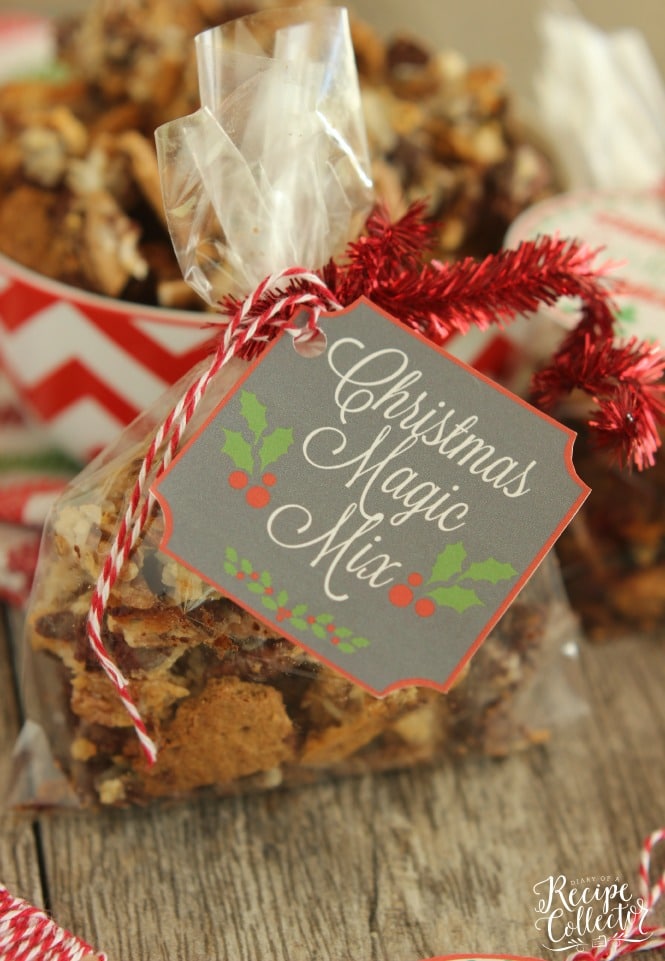 And….drum roll please…here is my first little recipe video for you!  It's short, sweet, and to the point!
Click HERE to print the white circle tags.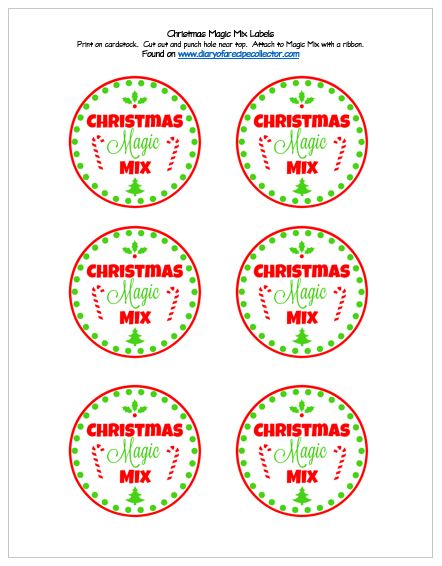 Click HERE to print the gray tags.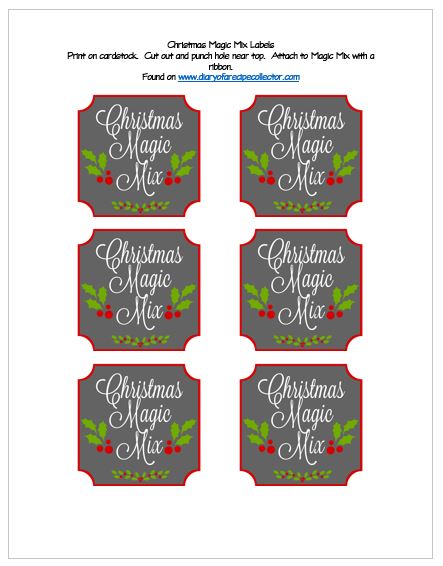 Click HERE to print the white label tags.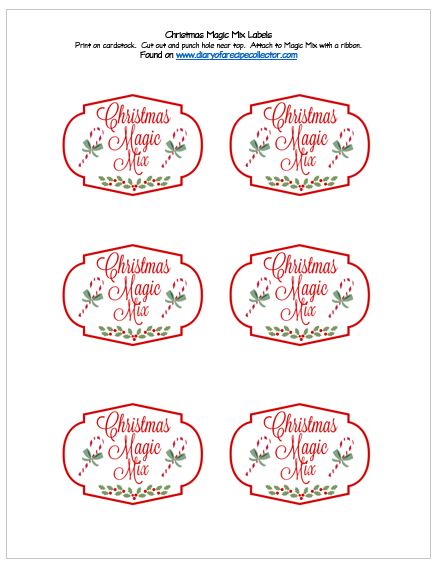 You can find clear treat bags at most stores with a craft section.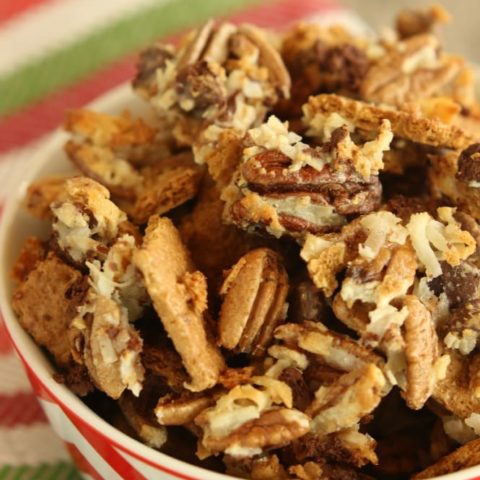 Christmas Magic Mix
Ingredients
1 sleeve graham crackers (9 whole crackers)
1 cup chocolate chips
1 cup coconut
1 cup chopped pecans
7 oz sweetened condensed milk (1/2 of a 14 oz can)
cooking oil spray
Instructions
Preheat oven to 350 degrees.
Break apart graham crackers into small pieces and place in a large bowl.
Add chocolate chips, coconut, and pecans.
Add sweetened condensed milk and stir to combine well.
Line a large baking sheet with foil. Spray liberally with cooking oil spray.
Bake for 10 minutes or until coconut is beginning to get toasted. Let cool on baking sheet. Store in a sealed container until ready to set out for gathering or place in gift bags.
Recommended Products
As an Amazon Associate and member of other affiliate programs, I earn from qualifying purchases. This helps us keep our blog running efficiently and allows us to create more recipes for you.
Other recipes you may like: