Rich and gooey blondies filled with pecans will make even a chocolate-lover beg for them!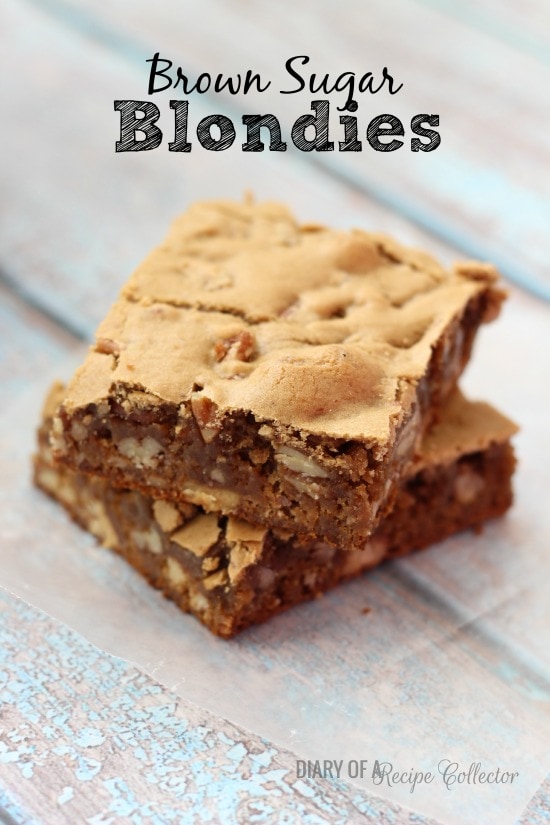 I am excited to share this recipe with you guys today.  It is a favorite in our family.  They are actually what we refer to as "Patrick's Blonde Brownies."  Patrick is my brother-in-law, who by the way is such a great guy, and these are his favorite.  My sister makes them for him all the time.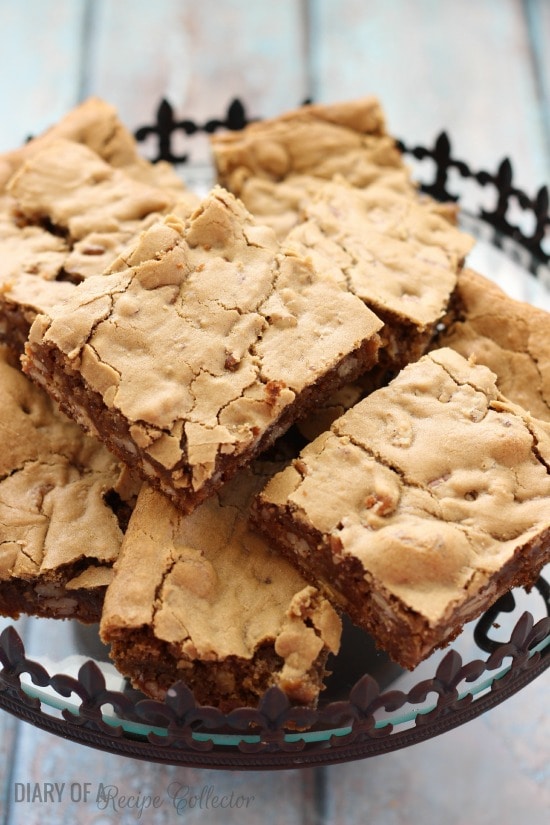 They are so wonderful and almost have a praline flavor to them.  It has got to be the whole box of brown sugar in there:)
I made them the other day for a school fundraiser.  I packaged them up in some clear bags, and I sealed them closed with a little label I made.  It was definitely one of the easiest treats I've made for the school yet!
No matter which piece you prefer, a crunchy edge or a gooey center, they are all just wonderful.  You will have trouble eating only one.  Make sure you have milk too because you will surely need a tall glass to serve with these babies!
Brown Sugar Blondies
Ingredients
1 lb. box light brown sugar
1½ sticks butter
2¼ cups flour
2 tsp baking powder
1 egg
1 bag chopped pecans (about 2 to 2½ cups)
dash of salt
1 tbsp vanilla
Instructions
In a large bowl, beat butter and sugar until well combined.
Add in egg and beat until combined again
Add in flour, baking powder, and salt mixing well.
Add vanilla and pecans and mix again.
Spread into a 13 x 9 baking dish or pan. Bake at 350 for 30-40 minutes. Top will be slightly cracked. We usually slightly under bake them.
 Other recipes you may like:
Praline Brookies


Mississippi Mud Brownies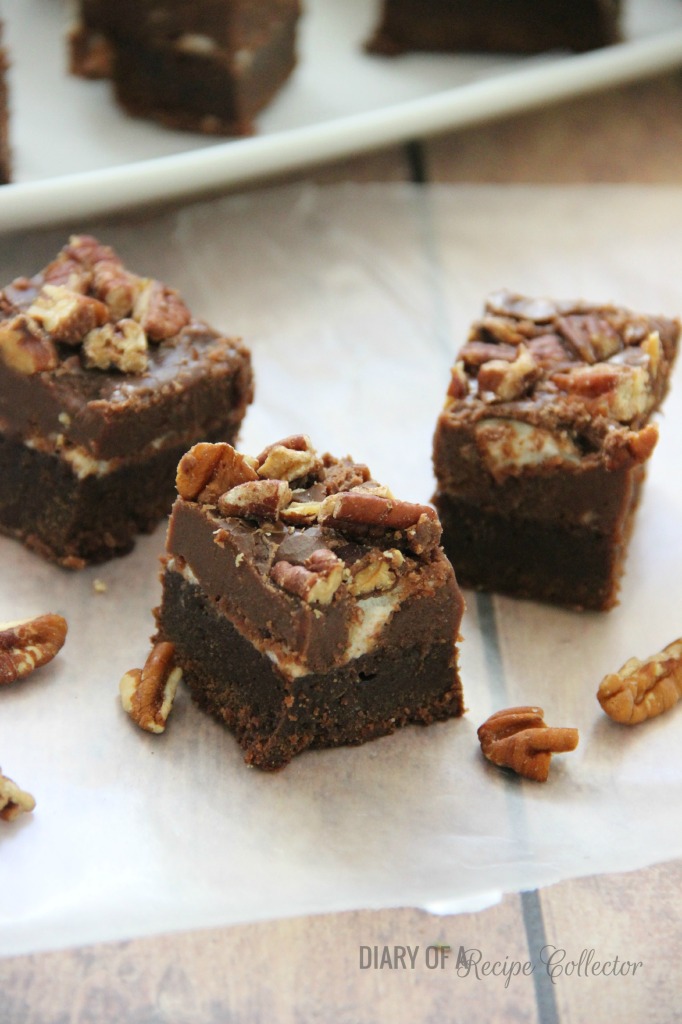 Connect with Jaren: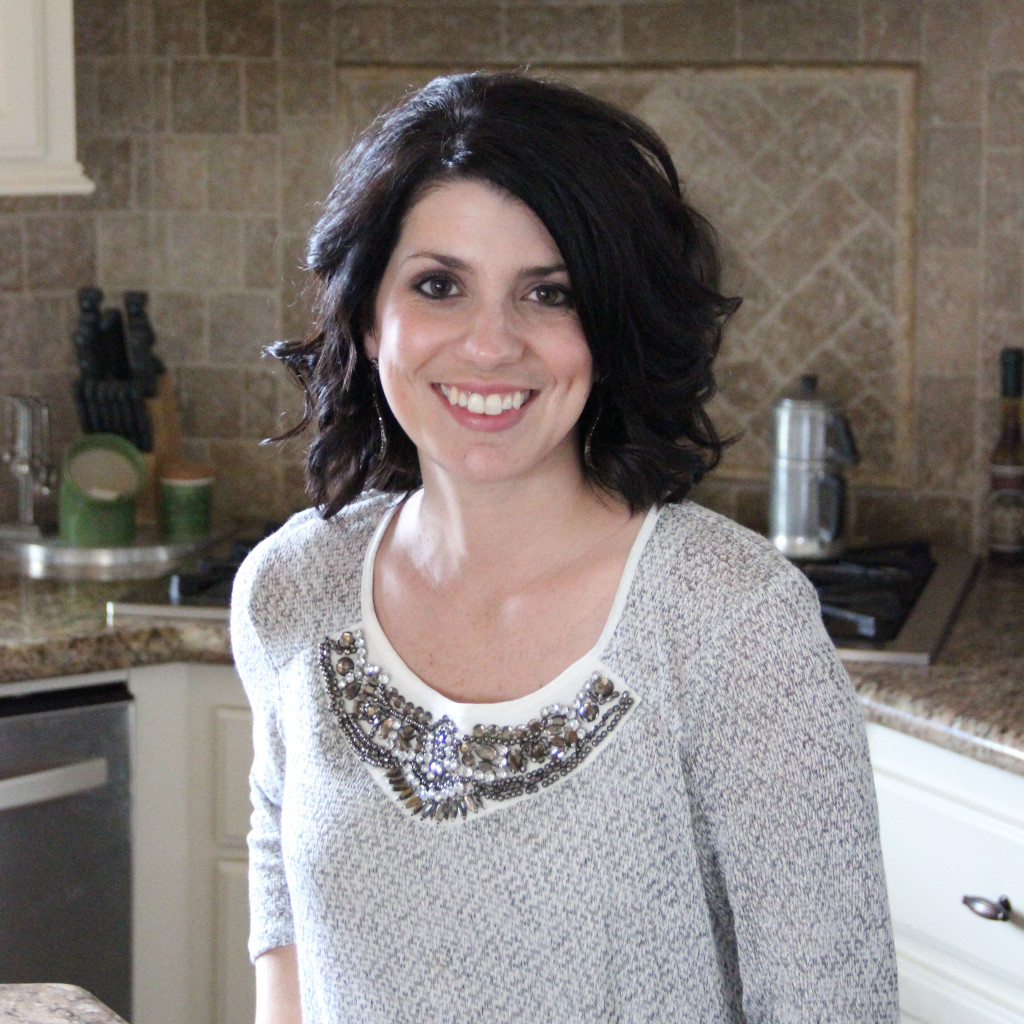 Blog | Facebook | Pinterest | Instagram | Bloglovin | Twitter