Banana Peach Popsicles – Frozen peaches and banana pudding mix combine to make this wonderful frozen summer treat!

Popsicles are all the rage at my house right now.  You know what else is all the rage lately?
Keeping kids from already getting bored for the summer…
I knew it wouldn't take long.  I have to say that I take the blame for it last week.  We had just come off a week of fun-filled summer vacation.  I just wanted to chill out and get my house back in order.  I figured everyone would be okay with that and just glad to be home again.  Well…not so much.  I mean they did alright the first few days, but by the end of the week I could tell they were getting antsy.  I was too for that matter.
And then the rain came…now we were stuck inside.  (Just picture that scary music in the background as you read that).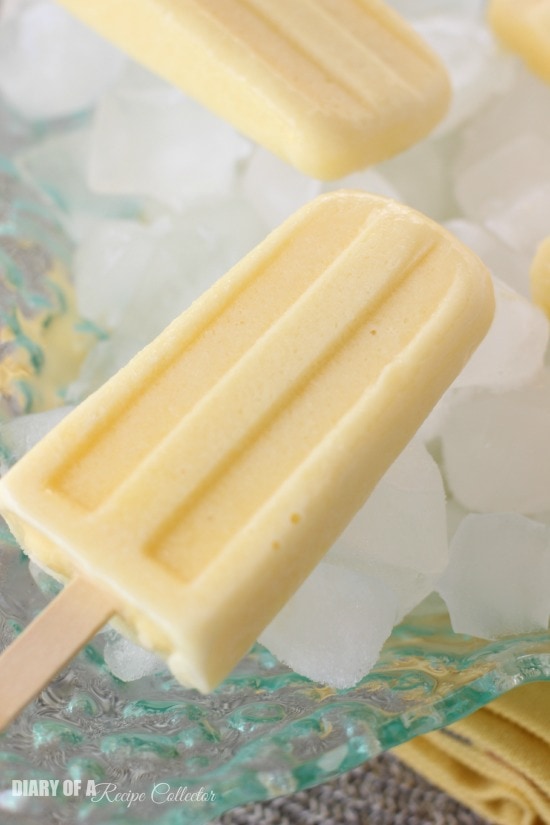 So I've made it my personal mission to plan this week a lot better.  We will be doing something everyday…no matter how big or how small…just something.  It will be the key to my sanity this summer.  So what are the plans?  Bounce house, swimming, and Legos at the library to name a few.  We are also going to be doing some more reading…but more on that another day!  For now…banana peach popsicles…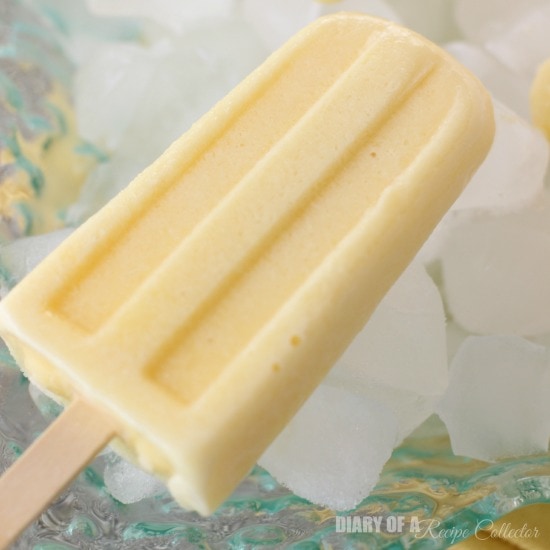 They are so easy to make.  They only have three ingredients!  Plus, with homemade popsicles the possibilities are endless!
Banana Peach Popsicles
Ingredients
16 oz. frozen peaches
2 3/4 cups milk
1 3.4 oz. instant banana pudding mix
Instructions
Place all ingredients in blender and blend until well combined.
Pour into popsicle molds.
Freeze until set and enjoy.
Notes
These make great smoothies too. Just pour into glasses instead of freezing.
 Strawberry Banana Smoothie Pops

Chocolate Cookies and Cream Pops