Go Bananas Smoothie- This is a favorite treat at our house especially when they have chocolate chips!
So do you have a lot of milk drinkers in your house?  I wish I could say that I did.  My oldest son will pick milk over anything else to drink.  He loves it.  My oldest daughter…not so much.  She would just rather juice all the time which drives me crazy.  My youngest daughter will drink what I give her usually unless she hears the other kids making a big deal out of something.  Then she gets a little picky too.
So I try to make them all get their calcium in other ways too with chocolate milk and yogurt.  Luckily my "non-milk" drinker does love those choices.  She also LOVES smoothies.  When they hear me break out the blender, they come a runnin' to see what I'm making.
They loved this one too!  What's not to love?  Bananas, pina colada yogurt, milk, and chocolate chips!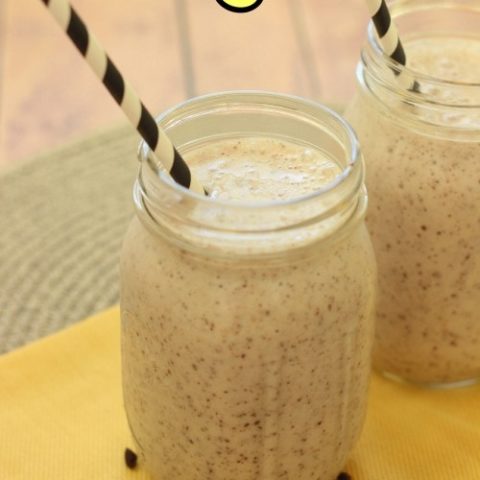 Go Bananas Smoothie
Ingredients
2 bananas (chopped and frozen)
2 - 6 oz containers of light pina colada yogurt
1 1/4 cups milk
1/4 mini chocolate chips
Instructions
Blend all ingredients until smooth. Pour into glasses and serve with a straw.
Recommended Products
As an Amazon Associate and member of other affiliate programs, I earn from qualifying purchases. This helps us keep our blog running efficiently and allows us to create more recipes for you.

Not Yo' Momma's Banana Pudding
(A Paula Deen Favorite)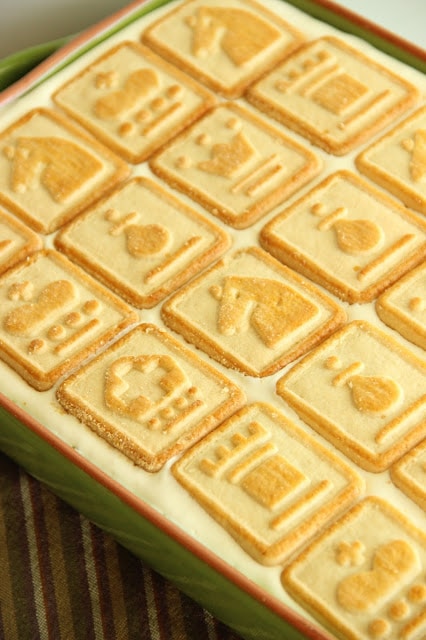 Strawberry Banana Pudding Pops