Homemade fudgy popsicles filled with crushed Oreos…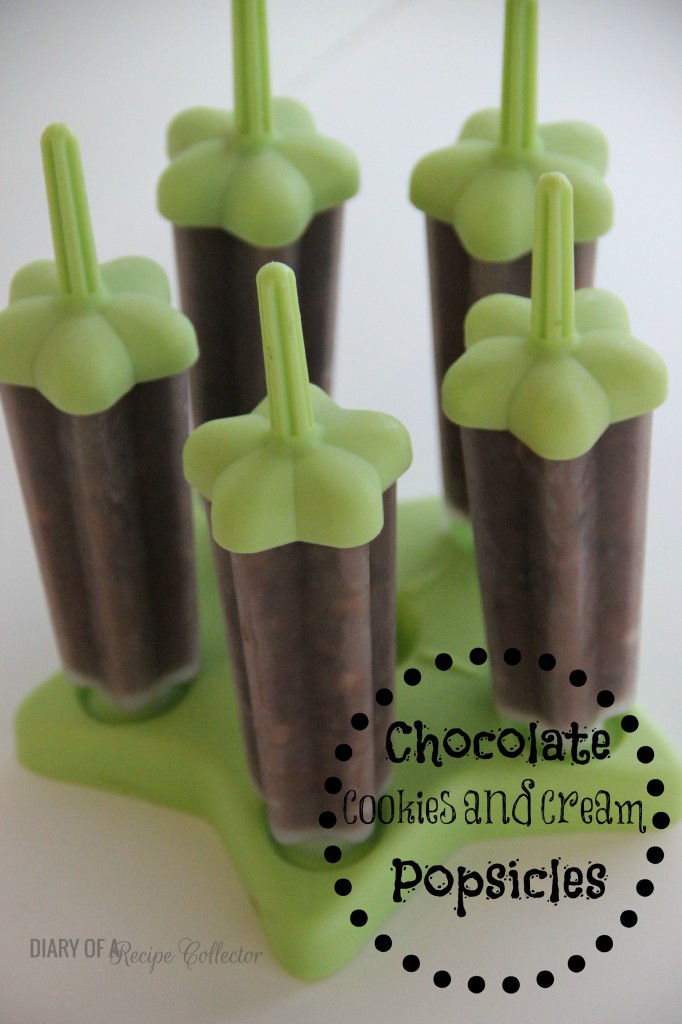 My kids love to make homemade popsicles.  I look forward to the lazy days of summer when we don't have to rush here and there after school and complete homework too.  When I get home from work, the kids can grab one of these and go play in the backyard without me rushing them back in so we can start homework before going to whatever activity we have that day.  This summer may get a little crazy with our fourth being born in July, but I still can't wait for the simplicity that summer brings.
These popsicles are super oober easy!  I should do them more than I do.  They are great because they have crushed Oreos in them.  It only takes a day or two and they will be gone!
There's only one problem with these…you might be asked about 50 times if they are ready to eat yet!  Other than that issue, you should have no other problems.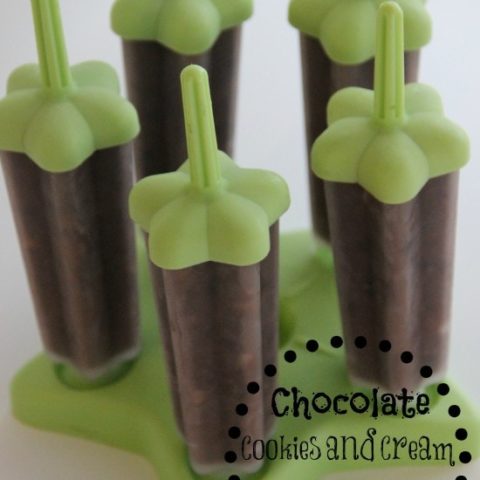 Chocolate Cookies and Cream Popsicles
Ingredients
1 pkg. (3.9 oz) chocolate pudding
2 cups milk
8 Oreo cookies
Instructions
In a bowl, whisk pudding mix with 2 cups of milk until combined. Let it sit to thicken for 2 minutes.
Crush Oreos in a plastic storage bag.
Whisk pudding again to finish combining. It should be thickened.
Add crushed Oreos and stir.
Fill popsicle molds.
Freeze for 4 hours or until firm.
Run popsicle mold under warm water to allow for easy removal.
I'm entering this recipe over at:
Best of the Weekend 50
Foodie Friends Friday
Weekend Re-Treat 64
Show Stopper Saturday
Saturday Night Fever 31
Time to Sparkle 58
Mandy's Recipe Box
Show and Share Wednesday #78
You might want to check these popsicles out too.  They are another big hit around our house.