Arugula Spinach Pesto Burgers – Delicious burgers topped with a quick spinach, arugula, parmesan, and mozzarella mix. These are amazing!
So I made these Arugula Spinach Pesto Burgers a few weeks ago, and I am about to go make them again very soon! They were mouthwatering and full of flavor!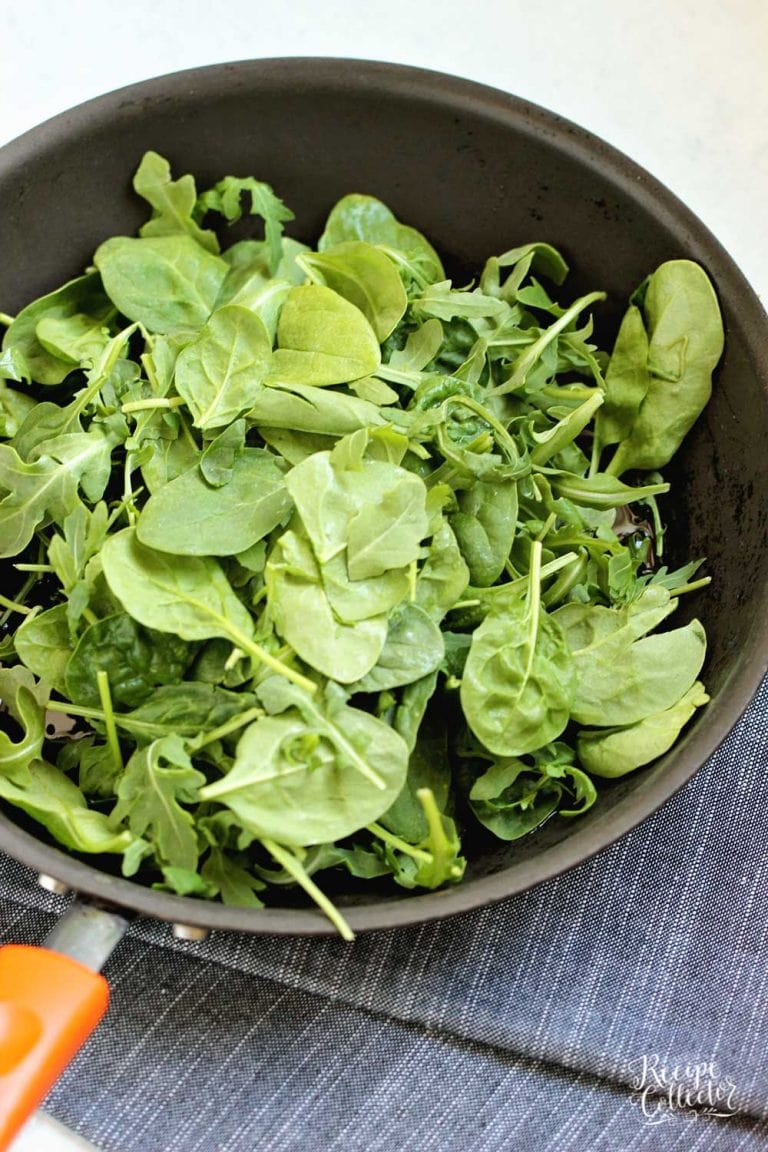 I started off with a spinach and arugula mix, but you could totally just use one or the other. I've become a fan of both in the last few years. And I love how this pesto isn't a lot of work either. No need to food process or add nuts, which saves me so much time.
The pesto is just the sauteed spinach and arugula mixed with parmesan and salt and pepper. So easy!!
Next time you are craving a juicy burger, you have got to try these and let me know what you think!
How to Make Arugula Spinach Pesto Burgers:
Saute the spinach and arugula and chop.
Stir it in with parmesan and seasoning and fresh mozzarella cubes.
Mix the ground beef with bread crumbs, egg, garlic, and seasoning.
Cook the patties.
Broil the buns. Top with cooked burgers and pesto.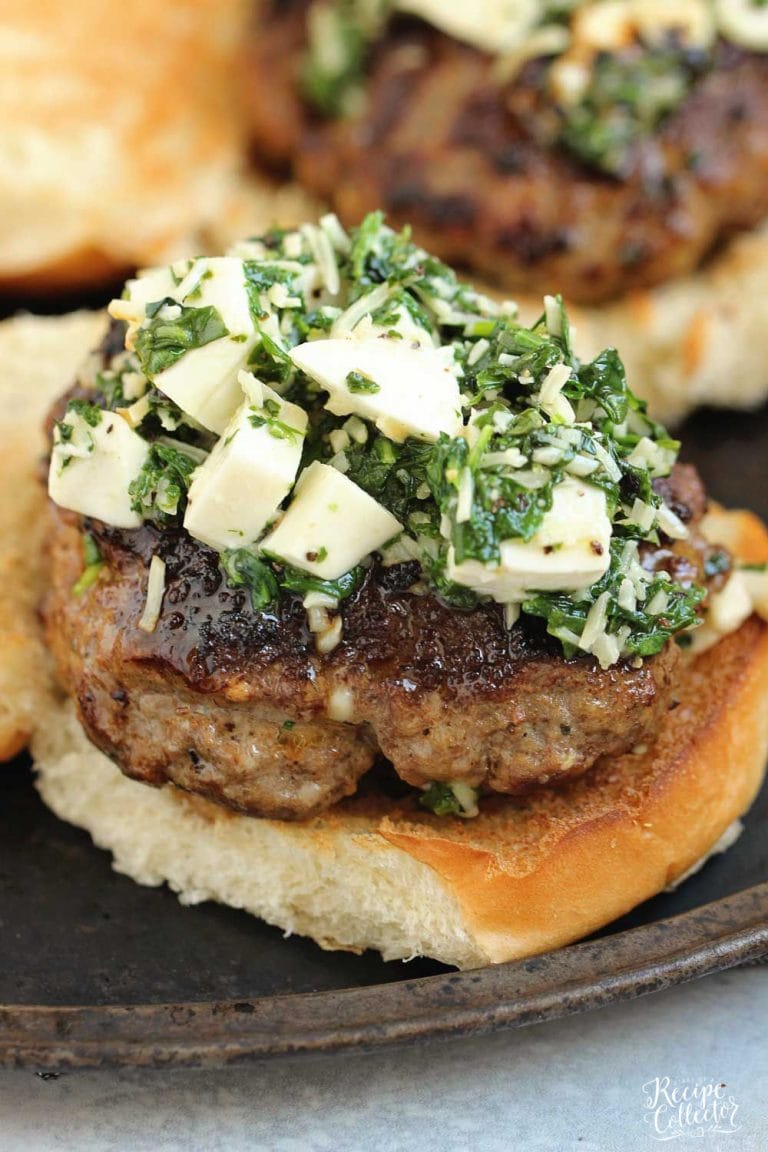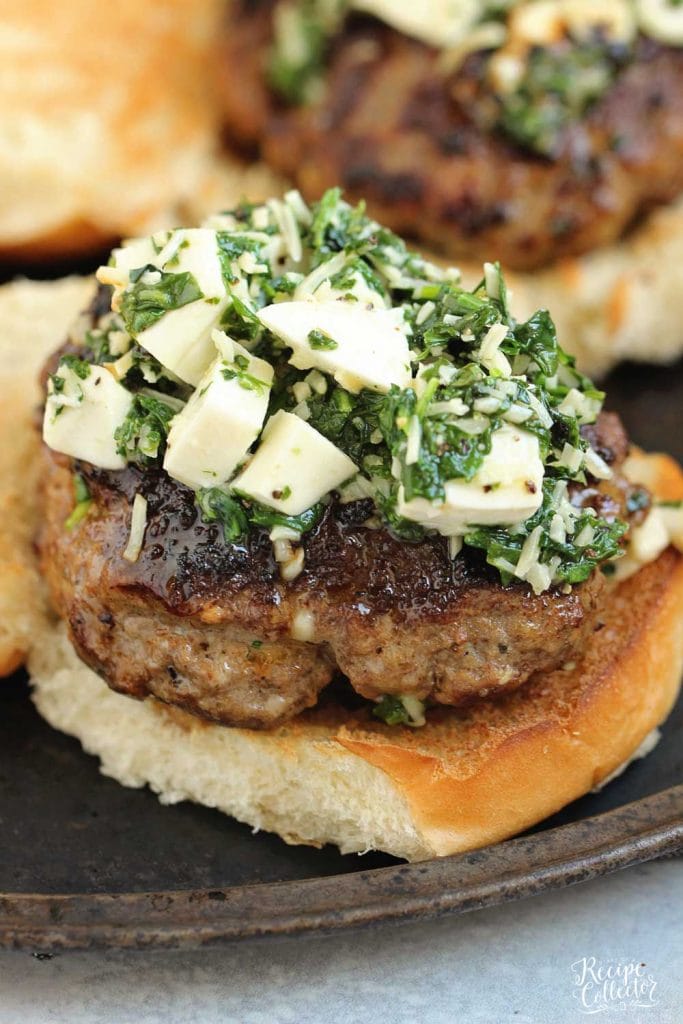 Tips for this burger recipe:
You can grill these outside if you prefer.
Feeding picky eaters? Just skip the pesto topping for them and everybody is happy.
Feel free to try these with ground turkey if you are watching calories.
You can find these kaiser rolls in the bakery at your grocery store. They are my go to buns for so many recipes. Sometimes they are labeled as "hamburger buns."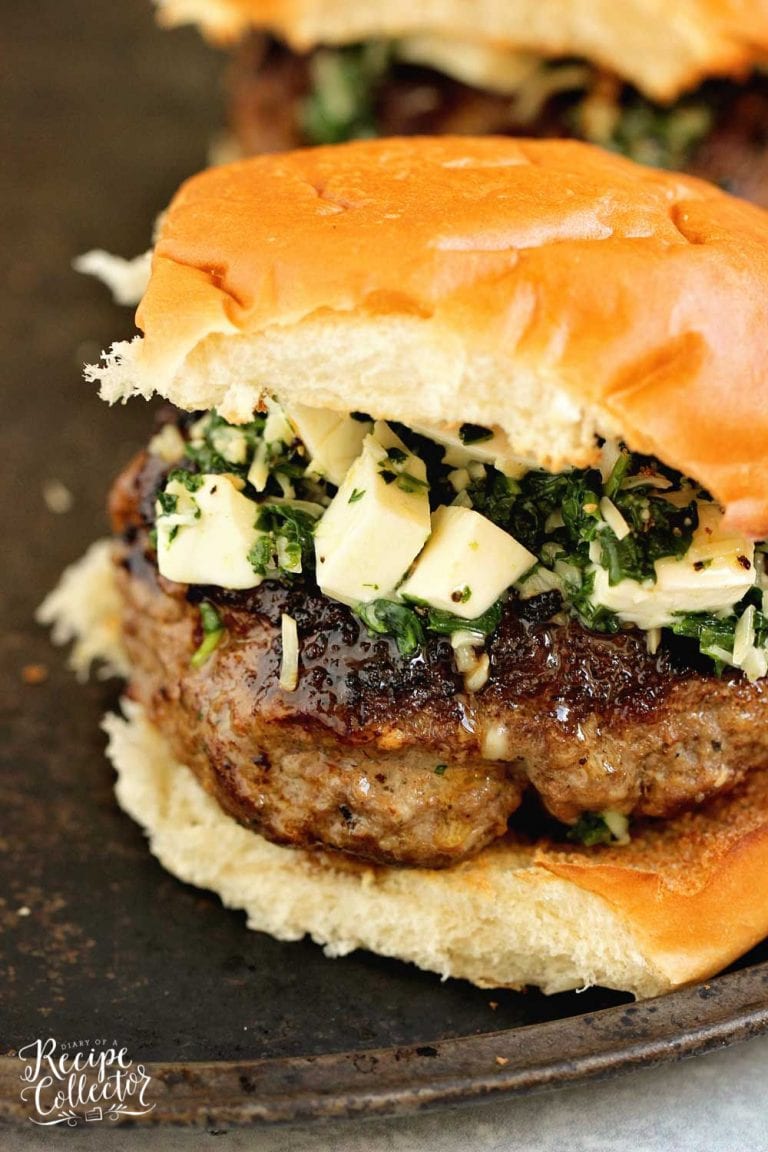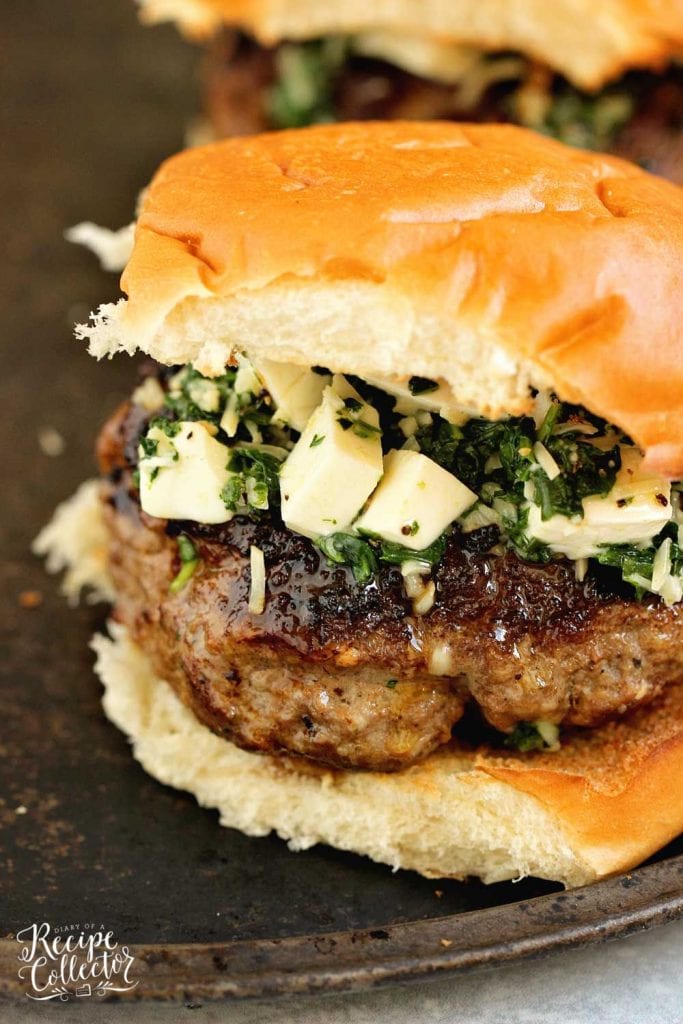 Connect with Diary of a Recipe Collector! Follow us on social media, so you never miss a recipe!
Email Subscription | Facebook | Instagram | Pinterest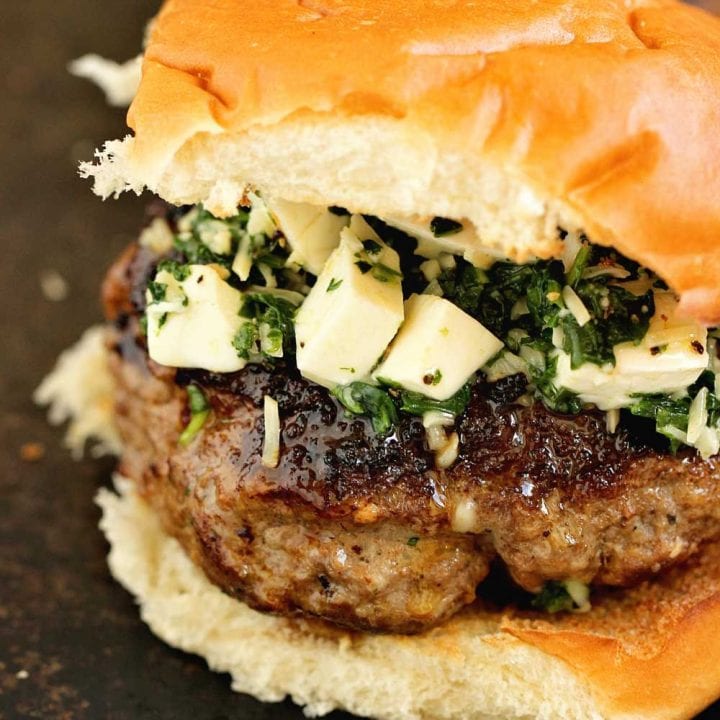 Arugula Spinach Pesto Burgers
Arugula Spinach Pesto Burgers - Delicious burgers topped with a quick spinach, arugula, parmesan, and mozzarella mix.  These are amazing!
Ingredients
4 oz arugula and spinach mix*
1/4 cup shredded parmesan
4 tbsp olive oil, divided
1/2 tsp kosher salt
1/4 tsp black pepper
4 oz fresh mozzarella, cut into 1/2 in cubes
2 lbs. ground beef (85/15)
1/3 cup bread crumbs (Italian)
1 egg
1 tsp minced garlic
1 1/2 tsp creole seasoning
5 kaiser rolls**
Instructions
In a skillet, heat 2 tbsp olive oil over medium high heat. Add spinach arugula mix and saute until wilted about 3 to 4 minutes. Remove to a bowl and stir in parmesan, kosher salt, and pepper. Stir in cubed mozzarella and set aside.
In a bowl, mix ground beef, bread crumbs, egg, garlic, and creole seasoning. Form into 5 patties and make a depression in the center of each patty to help it stop from shrinking while cooking.
Heat 2 tbsp of olive oil in a large skillet or use the same skillet and work in smaller batches to cook the burgers. Cook burgers for about 7 to 8 minutes per side covered over medium high heat. Remove to a plate and top with pesto mozzarella mixture.
Slice kaiser rolls in half and place under broiler to toast for about 1 to 3 minutes. Place burgers on buns and serve warm.
Notes
*You can also use just an arugula mix.
**You can also buy hamburger buns in the bakery.
Recommended Products
As an Amazon Associate and member of other affiliate programs, I earn from qualifying purchases. This helps us keep our blog running efficiently and allows us to create more recipes for you.
Looking for other recipes like this one?
You can find more MAIN DISH RECIPES HERE.
You can find ALL RECIPES HERE.
For more ideas, follow me on FACEBOOK, PINTEREST, INSTAGRAM, AND TWITTER.
Get FREE recipes delivered to you by email: SIGN UP HERE!