Chicken Parmesan Panini – Grilled sandwiches filled with crispy, breaded chicken breasts topped with marinara sauce, provolone, and roasted red bell peppers.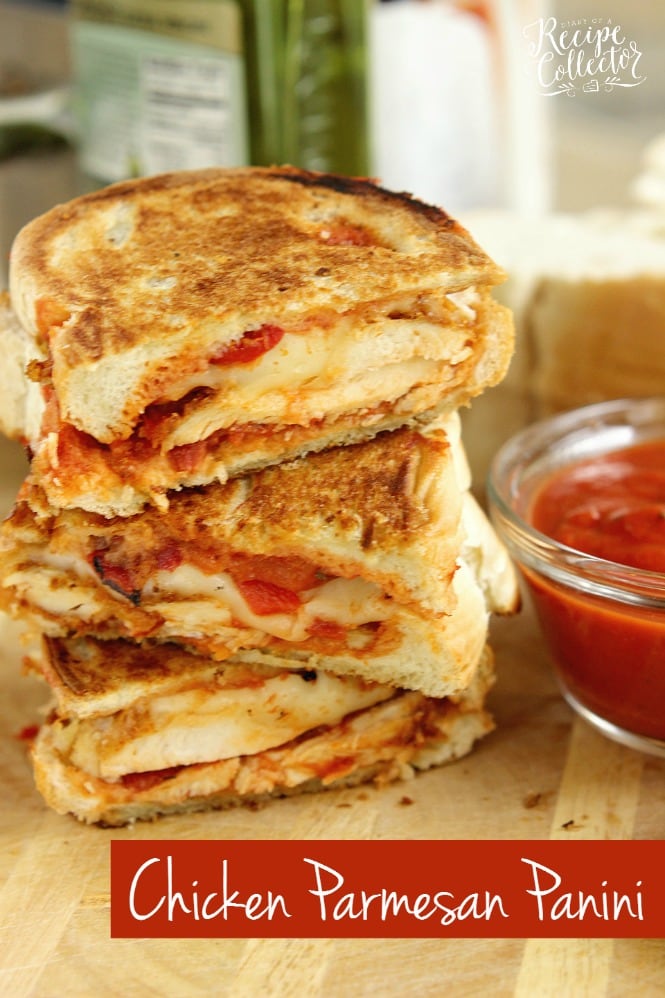 Hello peeps!  Hope you guys are enjoying your week!  I am happy to be back in my normal routine.  I still haven't updated you guys on my little blogging trip I took last weekend.  I can't wait to share pictures with you, but I thought I'd do that in a separate post…just as soon as I have time to put it together.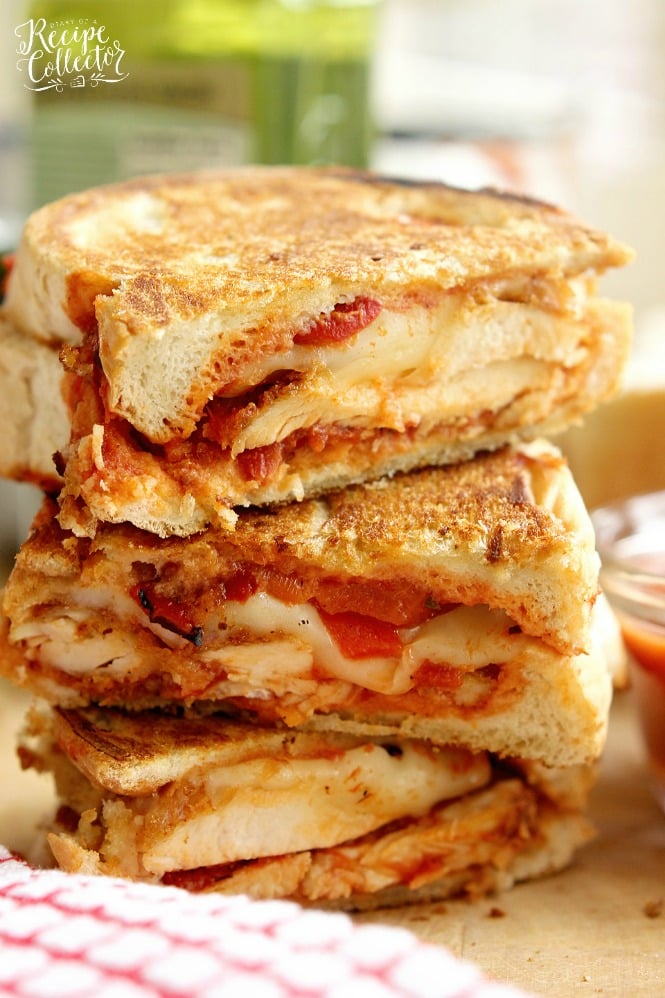 The end of school is approaching, and that is such a busy time!  I have things due left and right, papers to grade, emails to get to, and lessons to plan.  But we are in the home stretch!  In addition to all that, I am having a wedding shower at my house this weekend AND we are leaving for a big road trip next weekend.
Here's to hoping I can be really productive these next few days…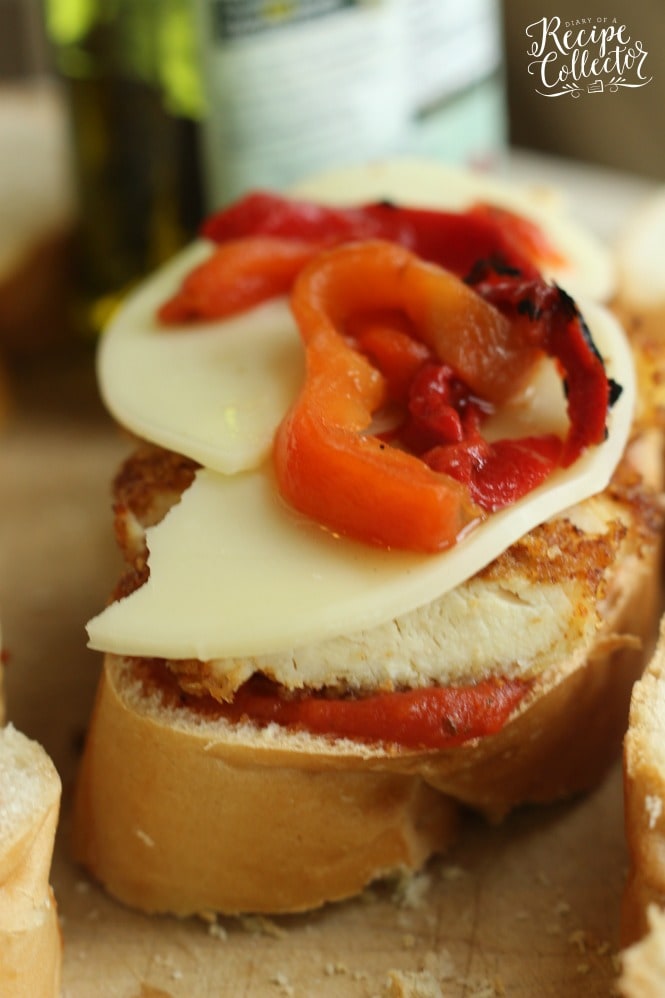 So while I'm running around like a crazy person, I could wait to also bring you this panini recipe.  I love a good panini so much!  I have several on the blog, which you can see here.  This one was inspired by a visit to a restaurant recently.  I felt like it left a little out in the flavor department, so I decided to make my own at home 🙂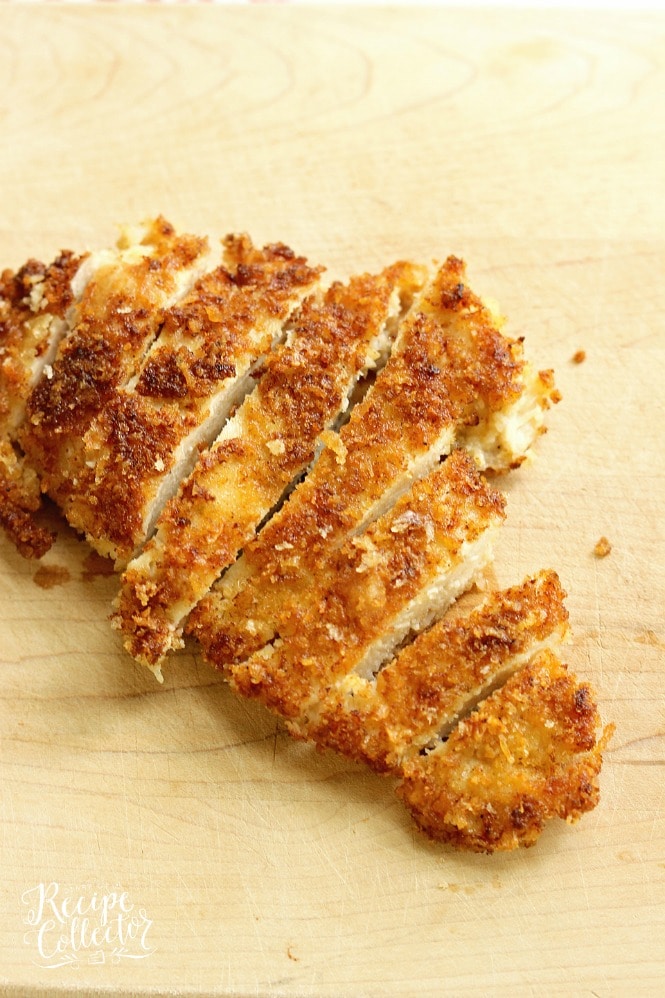 I knew it would be good because it has all those great ingredients like crispy chicken, marinara, provolone, and my favorite panini ingredient…roasted red bell peppers.  They take it to a whole other level!  Please don't leave that ingredient out!  They are so worth it.  I even put them in these low calorie wraps for lunches too.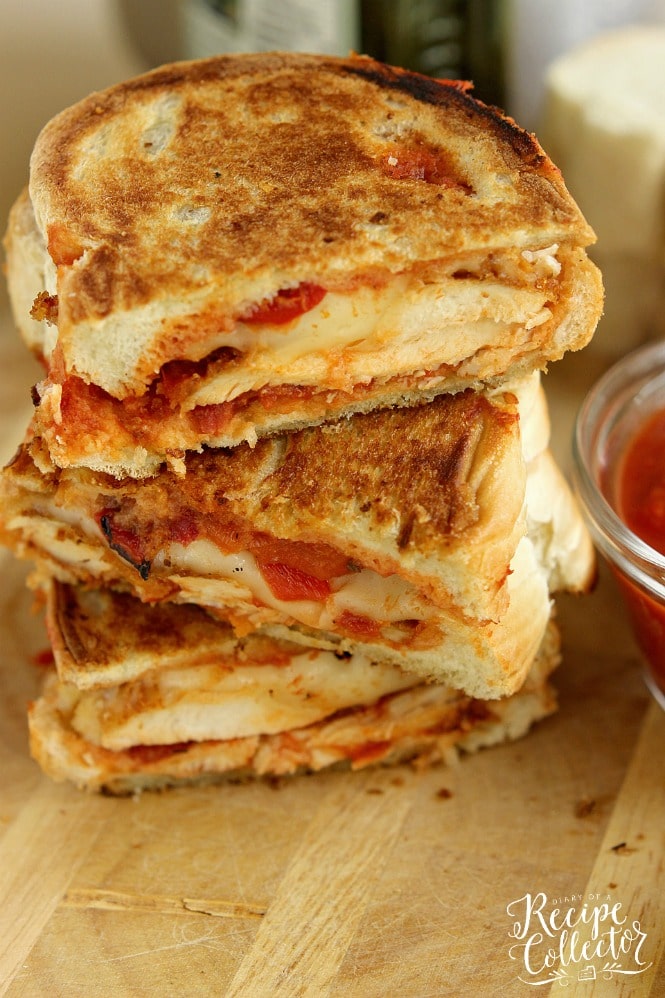 Hope you guys finish out your week great!  I'll be back with the weekly menu this weekend and hopefully a recap of my trip really soon!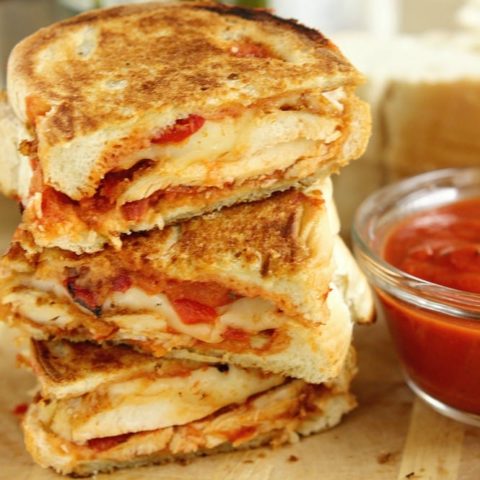 Chicken Parmesan Panini
Ingredients
3 boneless chicken breasts
2 1/2 tsp creole seasoning (divided)
1 egg
1 cup panko
1/2 cup shredded parmesan
1/4 cup olive oil
1 jar marinara sauce
4 slices provolone cheese (non-smoked)
1 Italian bread loaf (found in bakery section)* slice into 1 in. thick slices
jarred roasted red bell peppers
Instructions
Pound chicken breasts out to 1/4 inch thickness. You can do this by placing them in between two sheets of plastic wrap or in a plastic storage bag. Remove and season with 1 tsp creole seasoning.
In a shallow dish, beat egg and season with 1/2 tsp creole seasoning. In another shallow dish, stir panko, shredded parmesan, and 1 tsp creole seasoning. Dip each breast into egg and then press into panko mixture to evenly coat.
In a large skillet, heat olive oil over medium-high heat. Add chicken and cook for 7 to 8 minutes per sides. Lower heat if chicken is browning too quickly. Remove from pan and let rest a few minutes and then slice.
Heat marinara sauce in a small sauce pan. Wipe out skillet with a paper towel.
Build panini sandwiches: Onto one slice of bread, spread 2 tbsp marinara sauce. Top with sliced chicken, a slice of provolone, a little more sauce, and a few red bell pepper strips. Top with other slice of bread. Drizzle both sides with a little olive oil.
Place in preheated skillet and press down with another skillet (no need for a panini press). Cook until golden brown on each side.
Notes
If you can't find an Italian bread loaf in the bakery section, you can buy a plain french bread loaf. The Italian loaf is wider and is better for a sandwich.
Recommended Products
As an Amazon Associate and member of other affiliate programs, I earn from qualifying purchases. This helps us keep our blog running efficiently and allows us to create more recipes for you.
Other recipes you might like:
Chicken Fajita Panini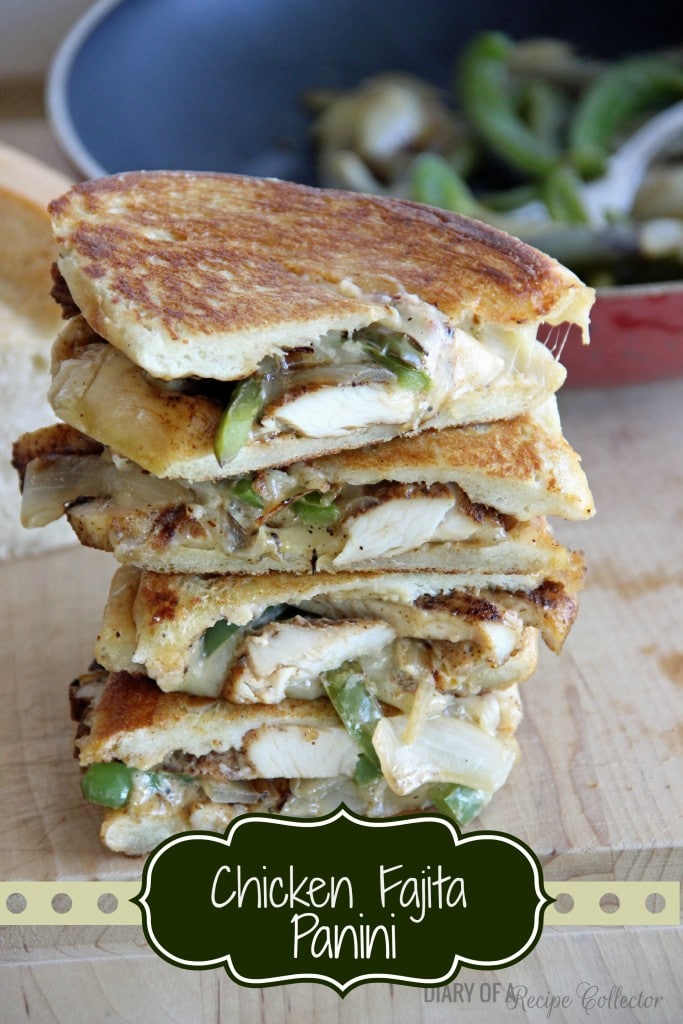 Grilled Chicken & Bacon Panini with Garlic Cream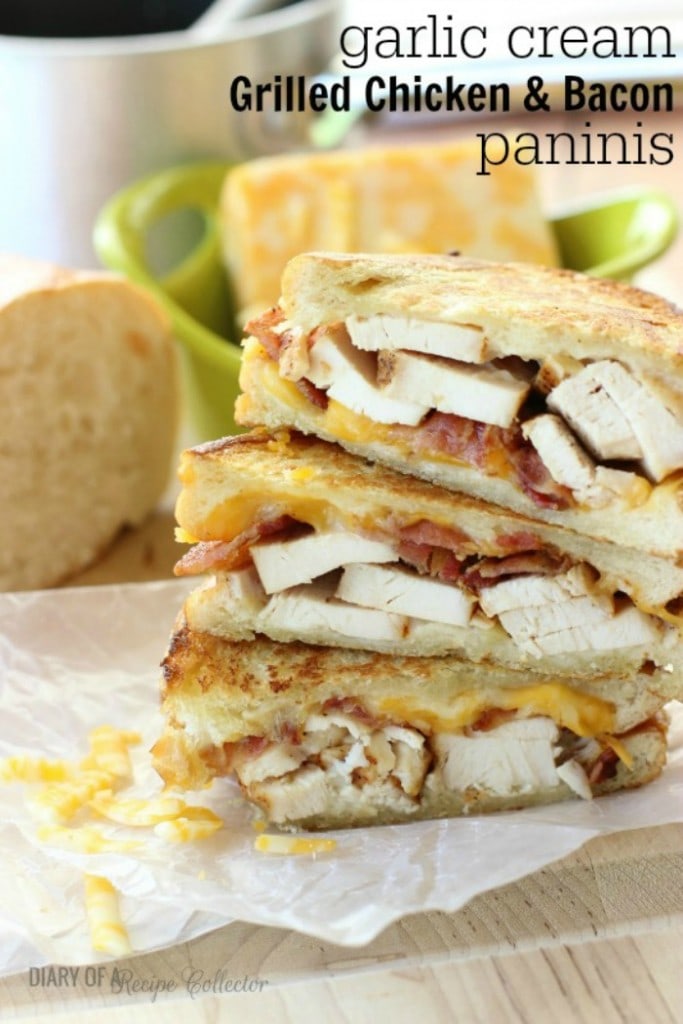 You can find more MAIN DISH RECIPES HERE.
You can find ALL RECIPES HERE.
For more ideas, follow me on:
FACEBOOK, PINTEREST, INSTAGRAM, TWITTER, AND PERISCOPE.
Get FREE recipes delivered to you by email: SIGN UP HERE!