Strawberry Lemonade Popsicles – Simple refreshing popsicles with real strawberries inside to help you beat the heat!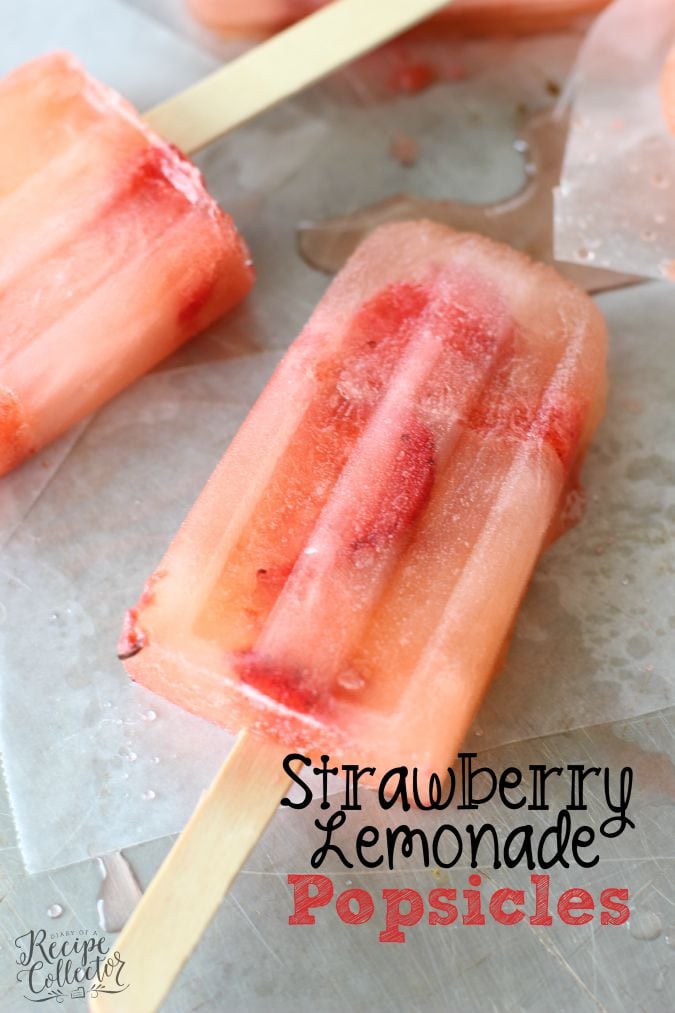 So I made these popsicles a few weeks ago, and they were gone in like a day and a half!  They were perfectly refreshing and thirst-quenching with all this heat.
Speaking of heat…we spent the day at the Golden Nugget Lake Charles pool yesterday.  This is a brand new casino built in our town.  We have two really nice ones over here.  The other one is L'Auberge Du Lac, and they are right next door to each other on the water.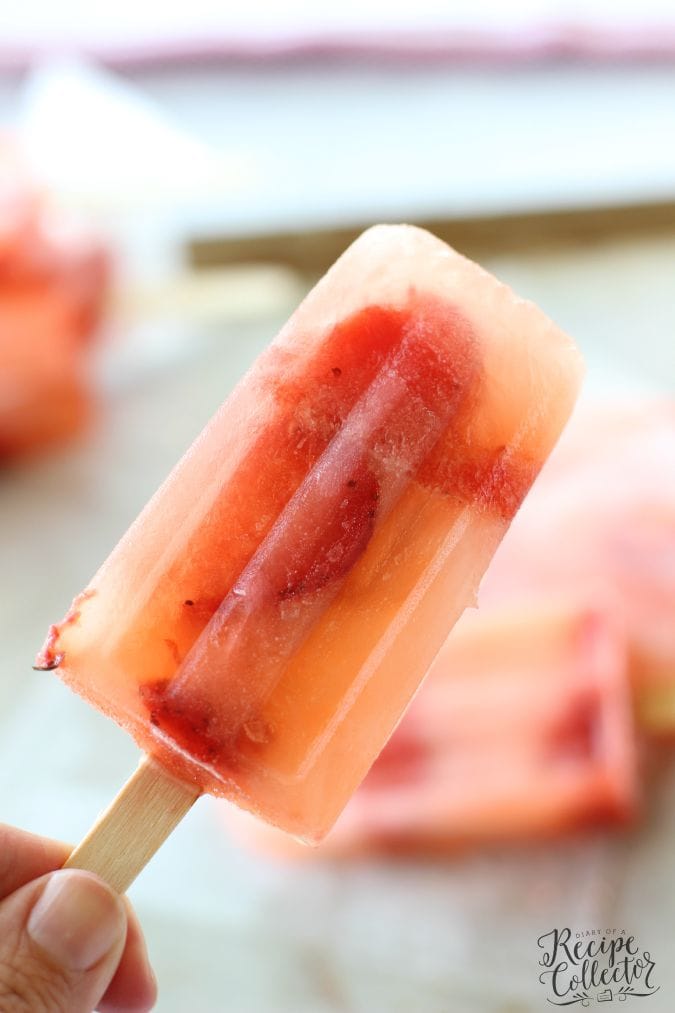 We aren't big gamblers at all, but we do like to go for the restaurants.  Our town isn't huge like say Houston (2 hours away), so it is nice to have some fun and exciting places to go every now and then.
Yesterday, several moms and kids planned a day at the Nugget.  We had a really good time floating along the lazy river and cruising down a few water slides.  It kind of feels like we aren't even in our town!!  Now it was not a cheap day by any means!  But I looked at it like our last little hoorah before the kids head back to school in a few weeks.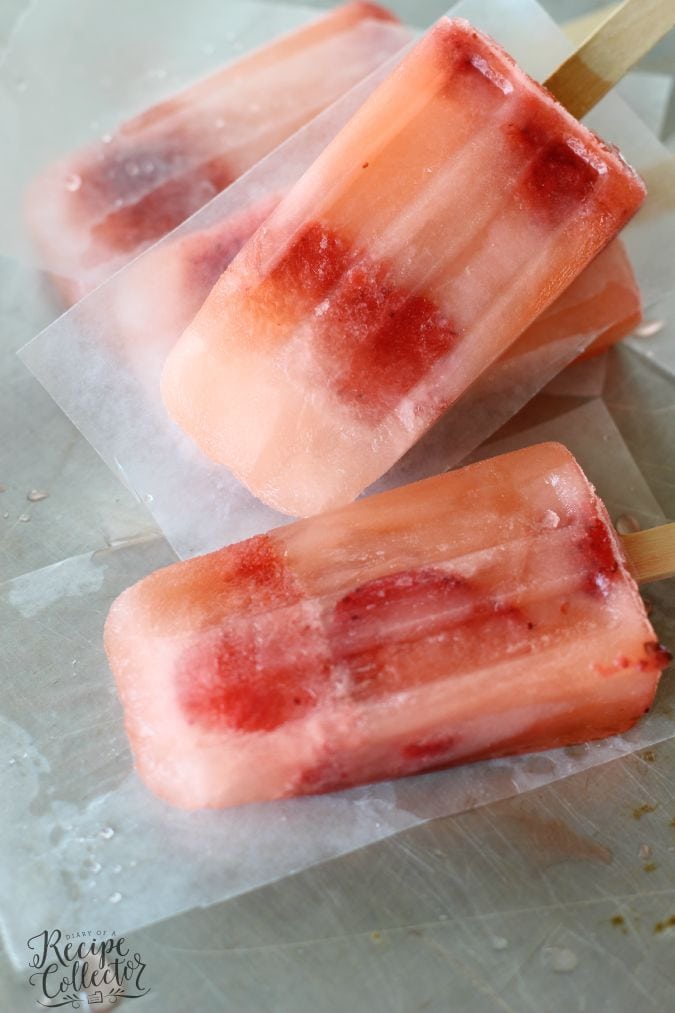 We had a really great time.  My hubby and I are going back this weekend for a few days to celebrate our 13th wedding anniversary.  I'm so excited to get away for a few days!!!  I could just burst with joy!  #thismamastired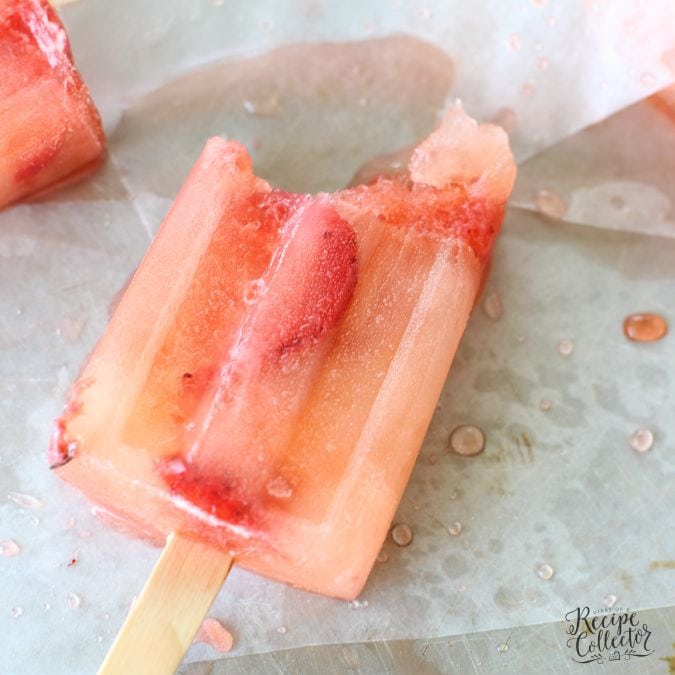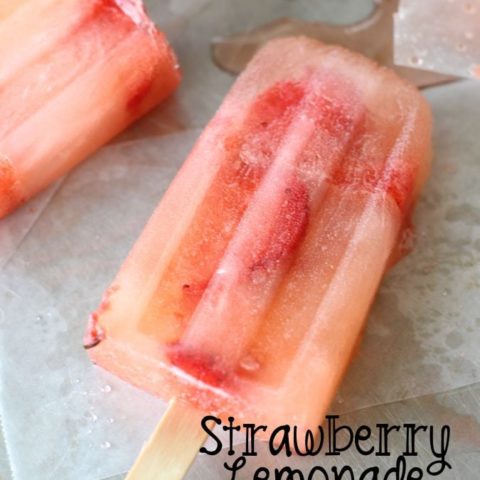 Strawberry Lemonade Popsicles
Ingredients
1 cup sugar
2 cups water, divided
Juice of 3 lemons
3 cups ice
1 small container frozen sliced strawberries in sugar ( you will need about 3 tbsp per popsicle)
Instructions
Make simple syrup by heating 1 cup sugar and 1 cup water to a boil in a small saucepan. Remove from heat and let cool.
Place simple syrup in blender with lemon juice, 1 cup water, and ice. Blend.
Place 1 to 2 tbsp of strawberries into the bottom of each popsicle mold. Pour in a little lemonade slush mixture leaving room to add more strawberries. Carefuly place popsicle stick into mold. Freeze until mostly set.
Add a little more strawberries (about a tablespoon) to each popsicle and freeze completely.
Notes
I have a traditional popsicle mold where wooden sticks are used and a lid is place over the entire mold to allow placement of sticks.
Recommended Products
As an Amazon Associate and member of other affiliate programs, I earn from qualifying purchases. This helps us keep our blog running efficiently and allows us to create more recipes for you.
 You can find a similar popsicle mold here.
Looking for other similar recipes?
Strawberry Banana Pudding Pops