I bet you can't eat just one of these irresistible spicy sweet potato oven fries!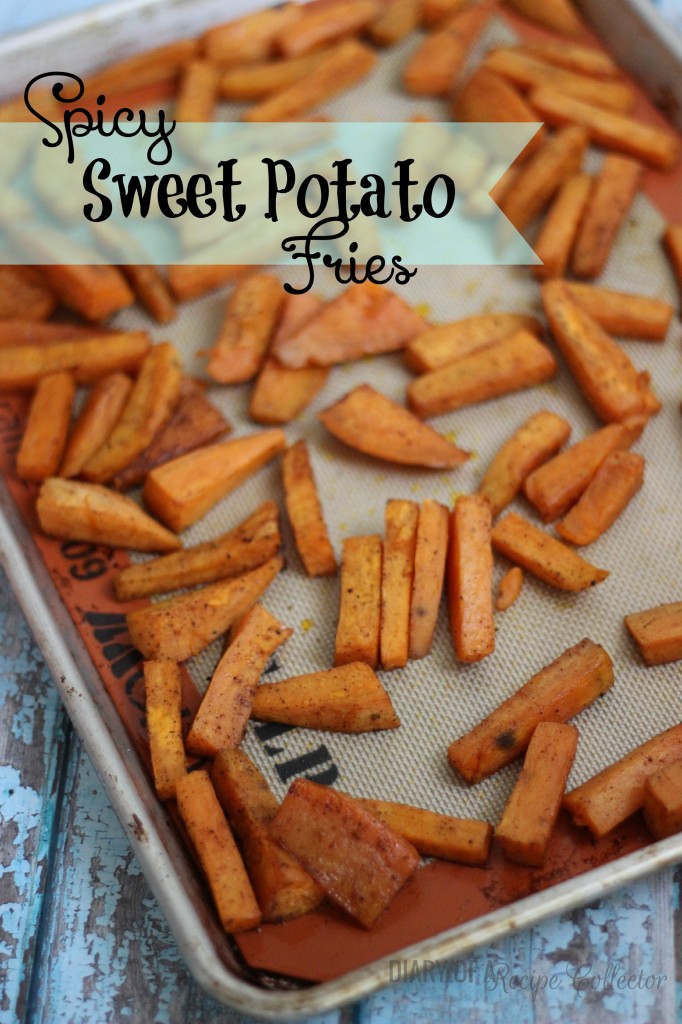 Every time I make these I could eat the entire pan all by myself!  They seriously have the best flavor with a slight sweet heat.  I often wonder why I don't make them more often.  I love them with Patty Melts, Mock Filet Mignon, and Garlic Butter Burgers.
Best of all they are super simple!  Make them and you will see how seriously addicting they are!
Spicy Sweet Potato Fries
Ingredients
3 large sweet potatoes, peeled and sliced
3 tbsp olive oil
1½ tsp brown sugar
1½ tsp salt
¼ tsp chili powder
¼ tsp cumin
⅛ tsp red pepper
Instructions
Preheat oven to 425.
In a large bowl, toss sweet potatoes with all the other ingredients.
Spread out onto a baking sheet.
Roast in oven for 30 minutes turning after 15 minutes of cooking.
Notes
*Adapted from Food Network Magazine