Family-friendly and budget-friendly mock filet mignons are easy yet fancy and won't break the bank…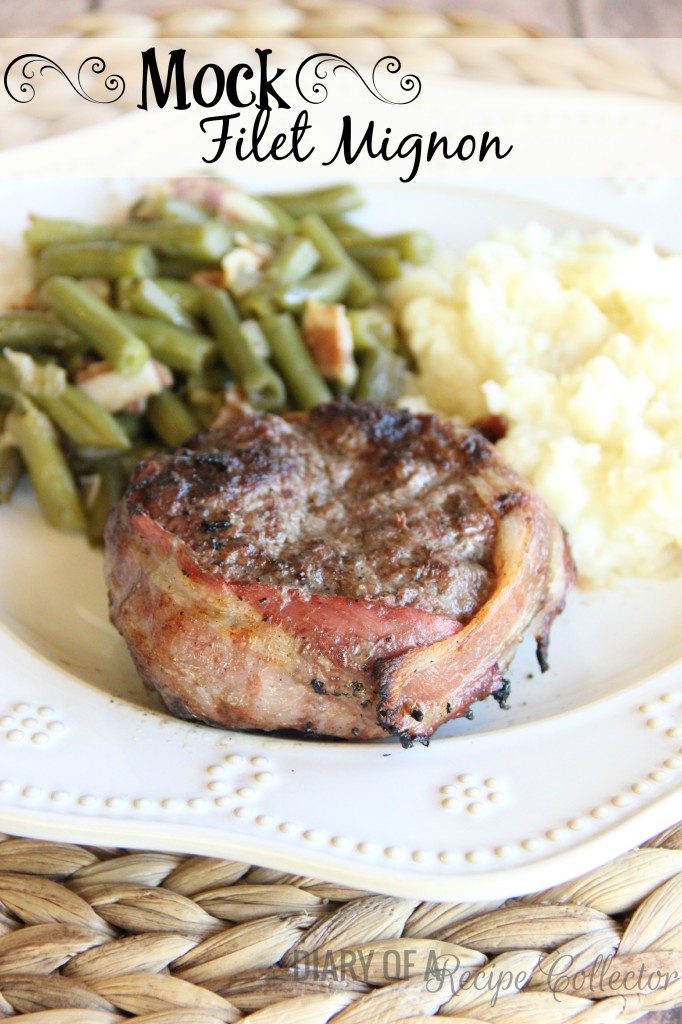 We love a good steak night at the house, but we cannot have it all the time because my husband and I both tend to want the expensive cuts of meat.  Lucky for me, most of the time he treats us to those or we might go out to eat to get one.  However sometimes, we don't want to spend a fortune so we opt for meals like this Mock Filet Mignon.  My mom told me they used to have these all the time, and I can see why.  They are really such a great and easy supper!
They came out so moist and so flavorful.  We served them with some smothered green beans and bacon and mashed potatoes.  It was wonderful!  You will love them!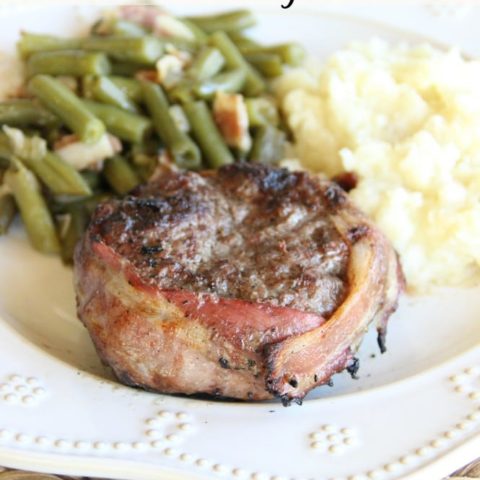 Mock Filet Mignon
Ingredients
2 lbs. ground beef (Pick one with 20% fat or more)
8 to 10 slices center cut bacon
1 1/2 teaspoons of creole seasoning or seasoned salt
1 tsp McCormick Montreal Steak Seasoning
Instructions
Season ground beef and mix by hand.
Form 4 to 5 patties being sure to make a depression in the center. (This keeps them from shrinking too much).
Wrap edges of each patty with 2 slices of bacon (one on each side). Secure with toothpicks.
Grill over medium high heat . You want to sear in juices so that is why you want the heat high. Depending on the fat in the bacon, you may need to lower the heat a little. The fattier the bacon, the more it will drip down causing it to flame up more. ( a little of that is okay- you just don't want to burn them).
Grill for 7 minutes on first side and flip and grill for another 5 to 7 minutes.
I'm linking up with:
Weekend Retreat