Delicious patty melts sitting on a garlic Texas toast soaked in gravy and topped with melted cheese.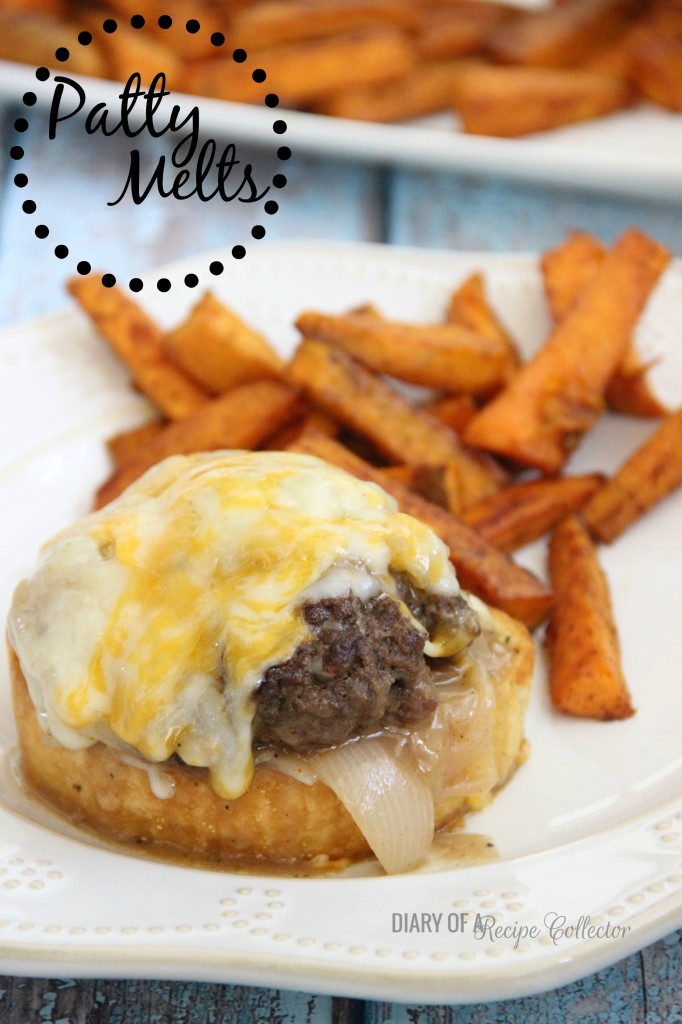 So let's talk about 2 year olds for a second…2 year olds that are the 3rd child and have a new little baby in their house…2 year olds that all of the sudden do not want to potty anymore and who love to tell you "No!"
Yea, that's what's happening in our house right now.  The baby is 3 weeks and suddenly we have some issues.  I was waiting on this to happen; however, I did think at first, we might just not have a problem because she was doing so well acting like nothing new was going on around here.  But here we are now…having issues.
I just keep telling myself this stage will pass, and she will finally finish potty training successfully.
She will FINISH potty training one of these days.
She WILL FINISH potty training one of these days.
SHE WILL FINISH POTTY TRAINING ONE OF THESE DAYS.
Just some positive thoughts…
And for some other positive thoughts, I share with you these Patty Melts.
They are delicious.  Grab a fork and a knife and get ready to dig in to the melty cheese, delicious hamburger patty all atop a gravy-soaked garlic toast.  These are just so good!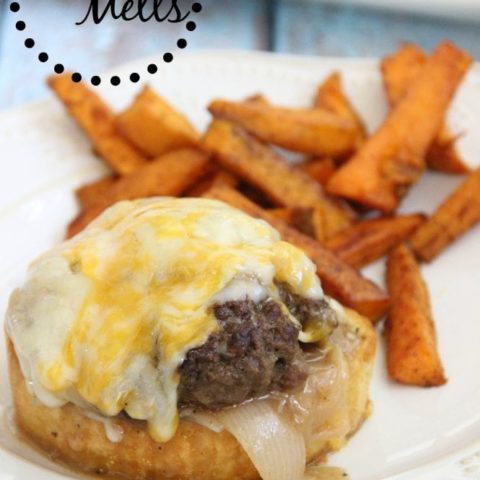 Patty Melts
Ingredients
1 1/2 lb. ground beef
Salt and pepper or seasoned salt or creole seasoning
1 tbsp vegetable oil
1 large onion, sliced
1/2 cup warm water
1/2 tsp beef bouillon granules
1 tbsp flour
1/2 cup pepperjack cheese, shredded
1/2 cup colby jack cheese, shredded
4 garlic toasts, frozen
Instructions
Preheat oven to 425 degrees.
Season meat with salt and pepper or seasoned salt.
Shape into 4 oval patties and make a depression in the center.
Heat 1 tbsp vegetable oil in a cast iron skillet over medium heat.
Cook patties for 5 minutes and flip.
Top with sliced onions and season with salt and pepper. Cover.
Cook for another 7 to 10 minutes.
Remove patties and cook onions another 5 minutes.
In a cup mix beef bouillon granules with the warm water and let set a few minutes.
Add 1 tbsp flour to the onion mixture and stir for about a minute.
Add beef broth mixture and stir.
Reduce heat to medium low and let sauce thicken. Once thickened, add patties back and let set for about 5 minutes over low heat.
Toast garlic bread in oven for about 4-5 minutes.
Remove toasts from oven and preheat broiler.
Top each with onion gravy mixture, patty, more onion gravy, and shredded cheeses.
Place under broiler for 1-2 minutes or until cheese melts.
Let cool slightly and serve.
Recommended Products
As an Amazon Associate and member of other affiliate programs, I earn from qualifying purchases. This helps us keep our blog running efficiently and allows us to create more recipes for you.
Other delicious ground beef recipes:
Not Your Average Noodle Casserole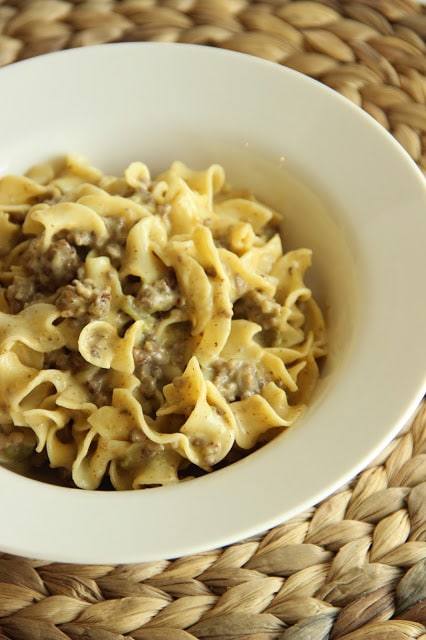 I'm linking up with:
Time to Sparkle
Totally Talented Tuesdays
Weekend Retreat
Show Stopper Saturday
Best of the Weekend
Saturday Night Fever