Your home will smell so good when you come home to this chili simmering away in the crock pot!!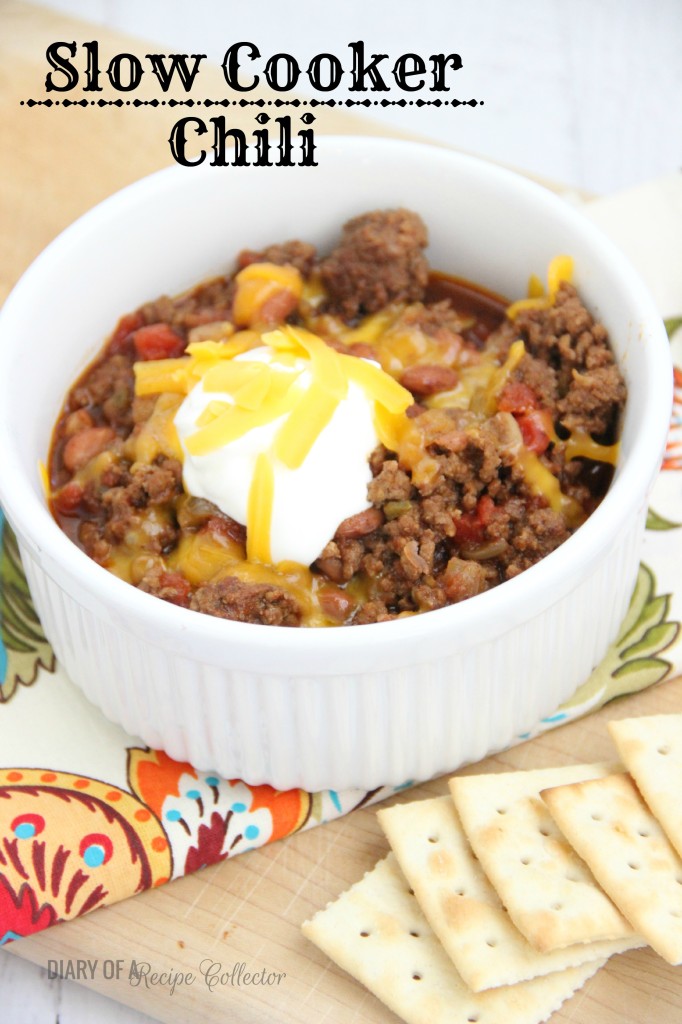 Can you believe October is almost over??  Is it just me, or did that fly by?   I realized over the weekend that we hadn't even carved a pumpkin yet.  So we headed over to the pumpkin patch on Sunday to pick out a pumpkin and to take some pictures.  Of course, the only convenient time to go was at noon so the sun was blaring bright, and we had lots of squinty eyes.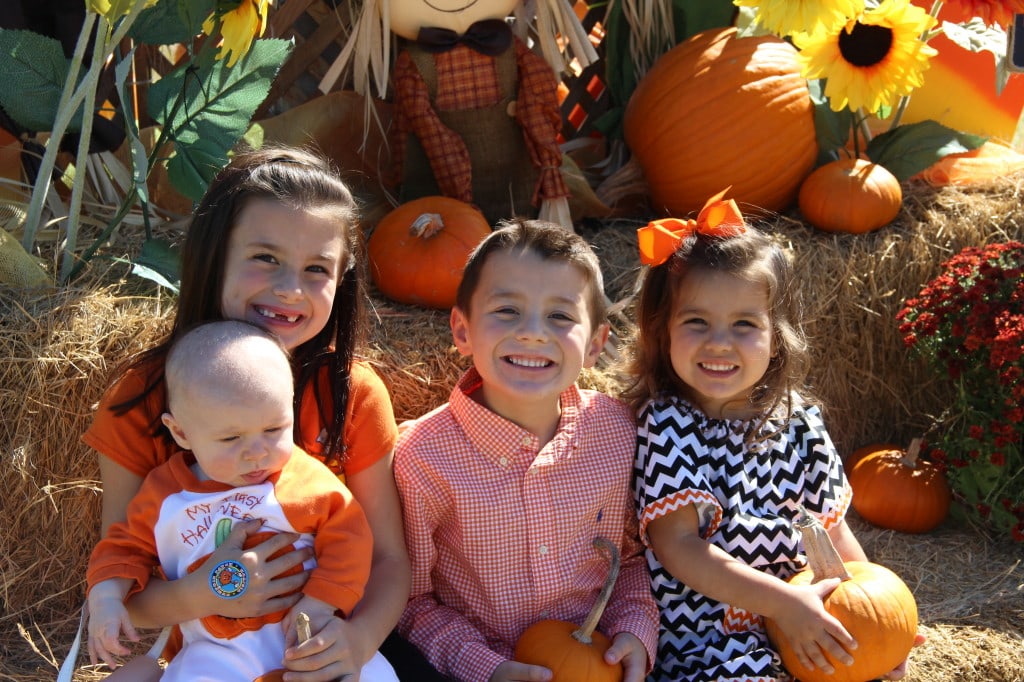 But there are so many things about this picture that I love.  It's actually the first picture of all four of them since the hospital when Landry was born.  Life has been so chaotic that I haven't really sat them all down to take one.  I also need to give my 2 year old a little more credit.  She actually sits and poses pretty well for a picture now.
So as busy and overwhelming as these days are lately, I know I will look back at this picture and smile and long for these days again.  Next Halloween they will all be a year older, and before I know it, they will be too big to want to wear a costume.  So I am going to make it a point to take it all in this year.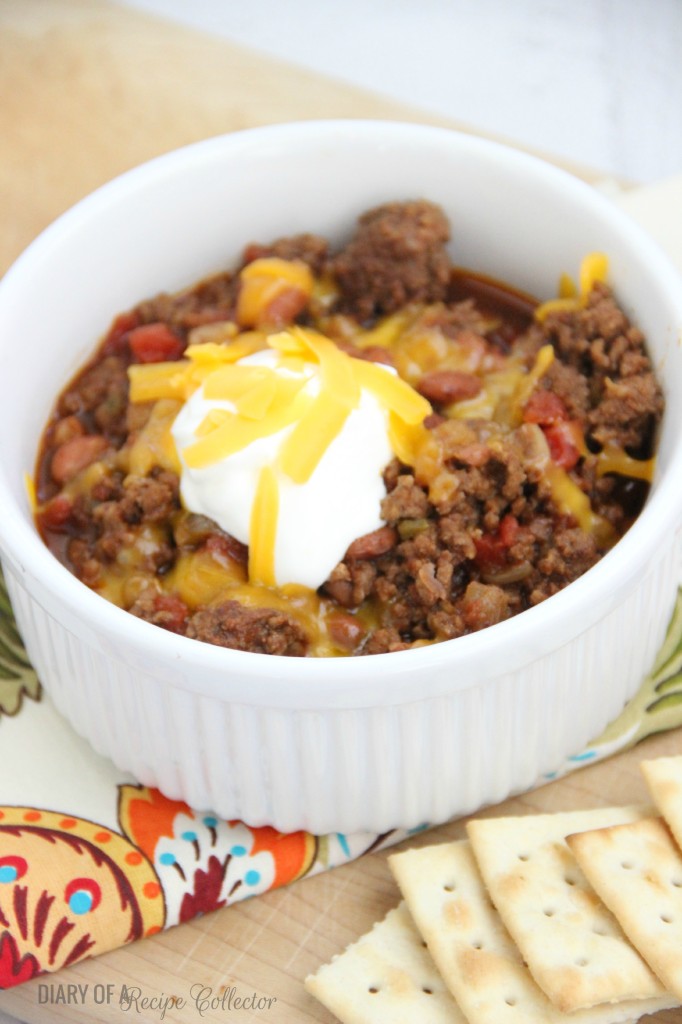 And while Trick or Treating why not make a chili…in the slow cooker, of course!  This would be such a great meal to put together that morning and not have to worry about cooking while getting the kids dressed up and out the door.
This recipe was probably the first one I ever used a slow cooker for a long time ago, and it is super easy.  Yes, you do need to brown your meat first, but that takes hardly anytime and the payoff is a glorious smell awaiting you at home when you arrive!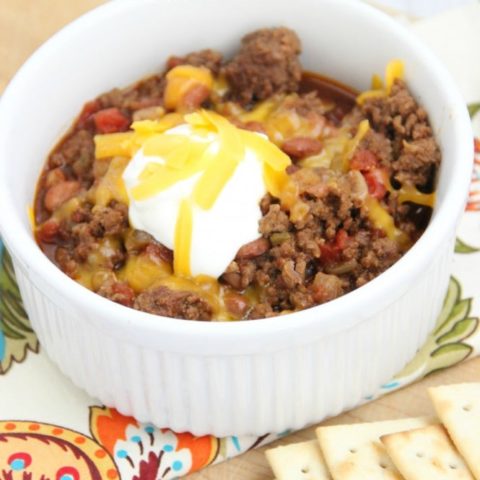 Slow Cooker Chili
Ingredients
2 lbs. ground beef
1 onion, diced
1 tsp creole seasoning
1 1/2 tbsp chili powder
2 tsp cumin
2 cans diced tomatoes, undrained (One can be Rotel for extra spice)
1 can pinto beans, drained and rinsed
1/2 cup salsa
Optional Toppings: Shredded cheese, sour cream, black olives, Fritos, crackers
Instructions
Brown ground beef and onion. Season with creole seasoning.
Add browned meat to slow cooker.
Stir in chili powder, cumin, diced tomatoes, pinto beans, and salsa.
Cover and cook on low for 5 to 6 hours or until bubbly.
Serve with optional toppings.
Notes
I like to use a slow cooker liner for easy clean up.
Recommended Products
As an Amazon Associate and member of other affiliate programs, I earn from qualifying purchases. This helps us keep our blog running efficiently and allows us to create more recipes for you.
Other recipes you might enjoy: