Shrimp & Spinach Tortellini – A creamy cheese tortellini pasta that is super quick and easy to make!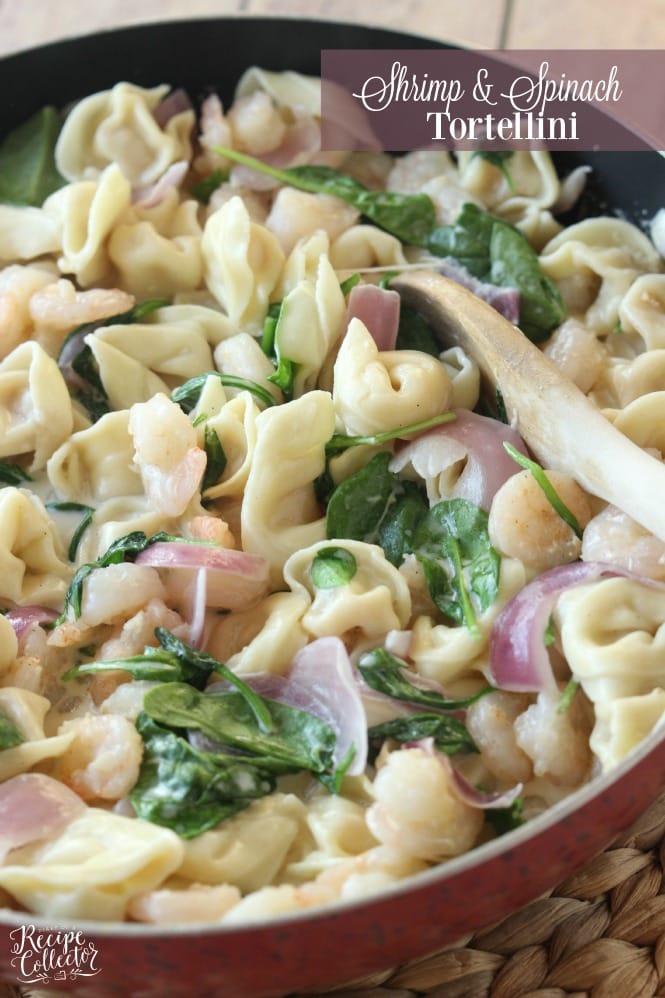 So I'm sure you heard yesterday we were in the future….that sounds really confusing!  But in case you missed it, yesterday was 10/21/15, the day Marty McFly traveled to in the movie Back to the Future.  Something you may not know about me is that I ADORE those movies.  I could watch them over and over and over again.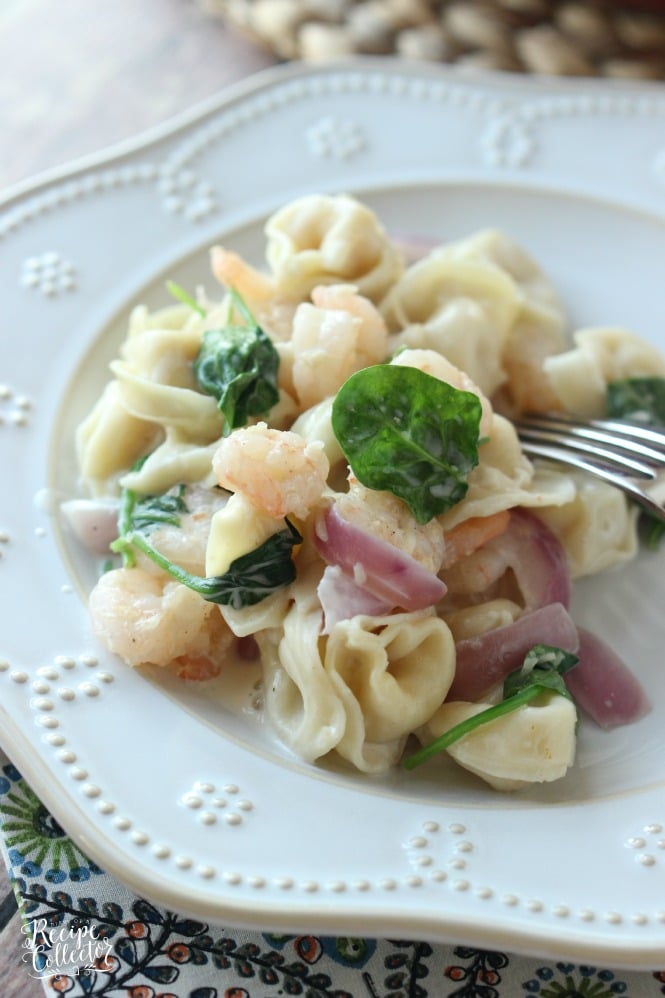 My husband recently surprised me with the trilogy!  I was so excited!  My favorite one is part 2 when he travels to our current time.  That is a little weird to think about too long.
But it is really cool to see what things/gadgets we do have that the movie showed.  In the movie, the future had screens everywhere, and there is no denying we have that!  I remember thinking how cool that would be to talk to someone on a TV screen…hello FaceTime!  And I'm sure every kid and adult around would still love to take a ride on a hoverboard.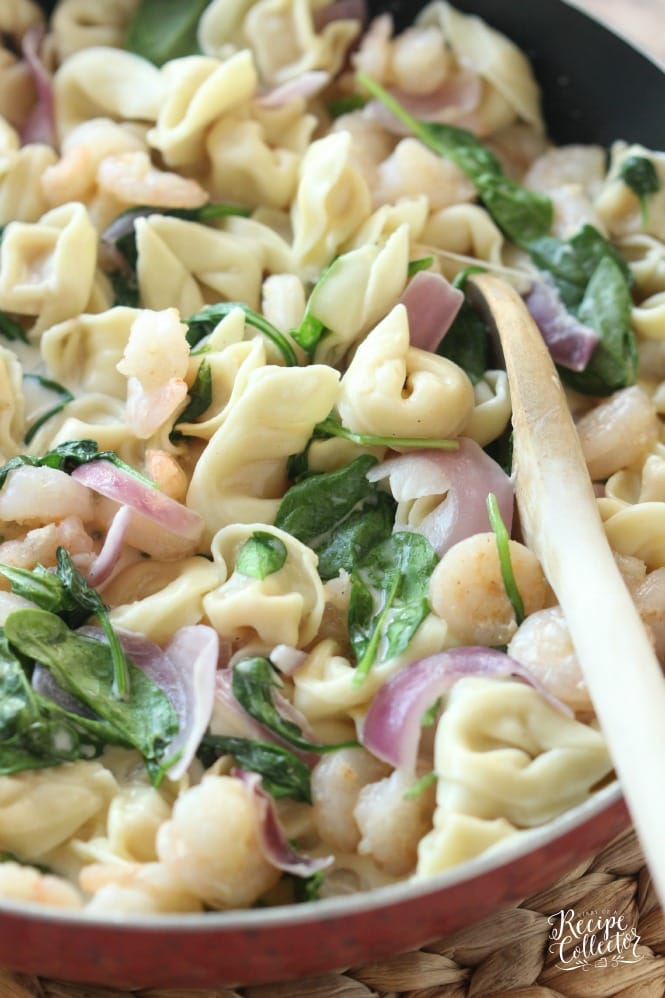 Now I'm still waiting on my food hydrator too…by far my favorite gadget in the movie!  Wouldn't that be so cool?  Dinner ready in SECONDS?   Now I can't promise you dinner will be ready in seconds on this Shrimp & Spinach Tortellini, but I can tell you it will not take long at all!  Shrimp and pasta is one of the most quick cooking dishes around.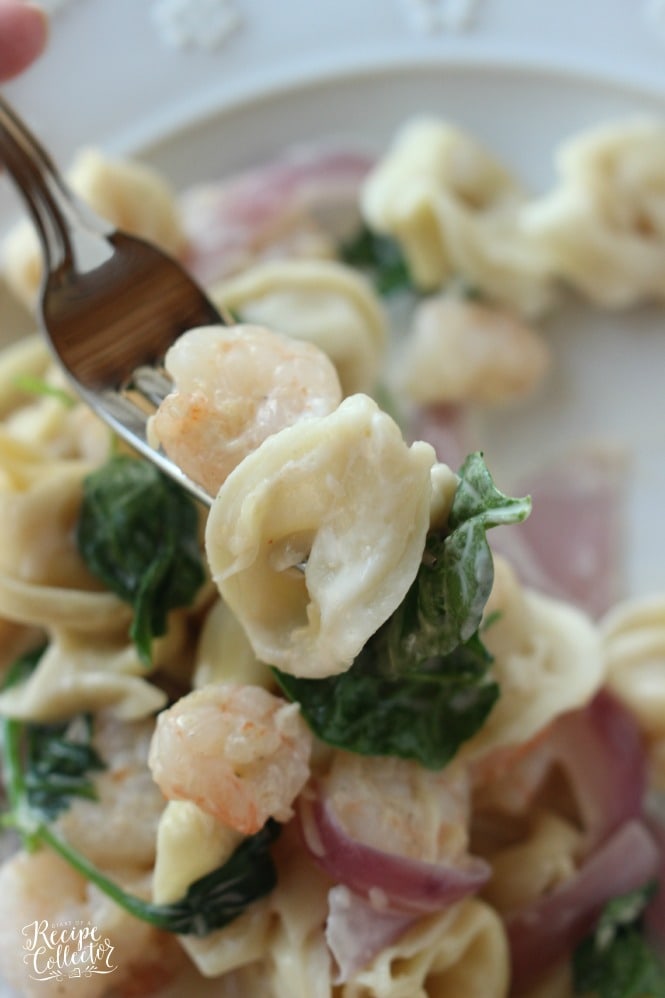 And this one is creamy dreamy!  We loved it!  Shrimp just brings the best flavor to pasta.  And if you know me at all, I have what feels like a gazillion shrimp recipes on this blog.  Just go HERE to check them out.  It's pretty obvious I'm obsessed with shrimp…
Creamy Shrimp & Spinach Tortellini
Author:
Ingredients
1 lb. fresh cheese-filled tortellini (found in refrigerator section)
1 1/2 tbsp olive oil
1/2 stick butter
2 lbs. medium sized shrimp, peeled and deveined and seasoned with 1 1/2 tsp creole seasoning or seasoned salt
1 large red onion, sliced
Creole seasoning or seasoned salt, to taste
1 cup heavy cream ( Half and half is okay too)
1/2 cup shredded parmesan
2 1/2 to 3 cups fresh baby spinach
Instructions
Boil pasta according to package directions.
Heat olive oil and butter in a large pot over medium high heat.
Season shrimp with creole seasoning.
Add shrimp and saute until shrimp are cooked through about 3 to 5 minutes. (At this point, it may be necessary to discard extra liquid out of the pot. A little liquid is fine to leave. My shrimp weren't quite defrosted fully, so I had a lot of liquid to take out).
Remove shrimp to a bowl.
Add a little more oil to pot, and add sliced red onion. Season with a little more creole seasoning and saute until onion is soft about 5-6 minutes.
Add heavy cream and parmesan cheese. Stir. Season to taste.
Add shrimp back to pot.
Spoon cooked pasta into sauce and stir to coat. Add spinach and stir to combine.
You can serve this with a salad and bread.
Looking for more pasta dishes?
Southwestern Chicken Pasta Bake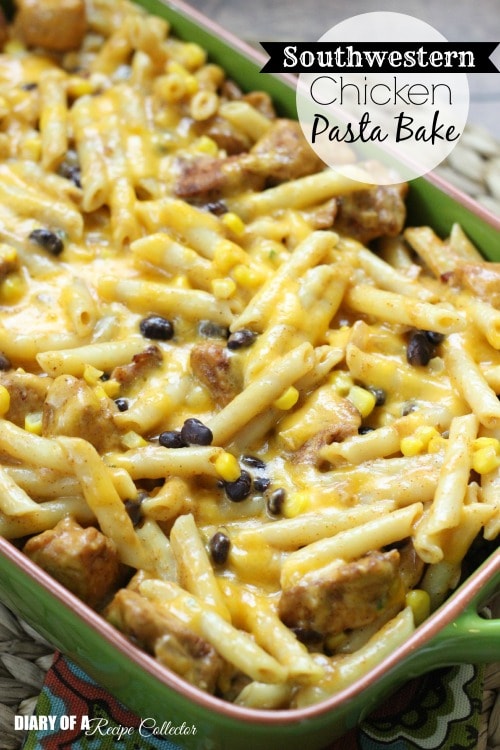 You can find more MAIN DISH RECIPES HERE.
You can find ALL RECIPES HERE.
For more ideas, follow me on FACEBOOK, PINTEREST, INSTAGRAM, TWITTER, AND PERISCOPE.
Get FREE recipes delivered to you by email:  SIGN UP HERE!