Santa Fe Chicken Enchilada Stack – Creamy chicken enchiladas  with black beans made easy!  
I'm super excited to bring y'all this recipe today!  This Santa Fe Chicken Enchilada Stack is a perfect weeknight dinner recipe.  And I totally cheat with this one sometimes by using a store-bought rotisserie chicken!  It's not required, but perfect for busy school nights.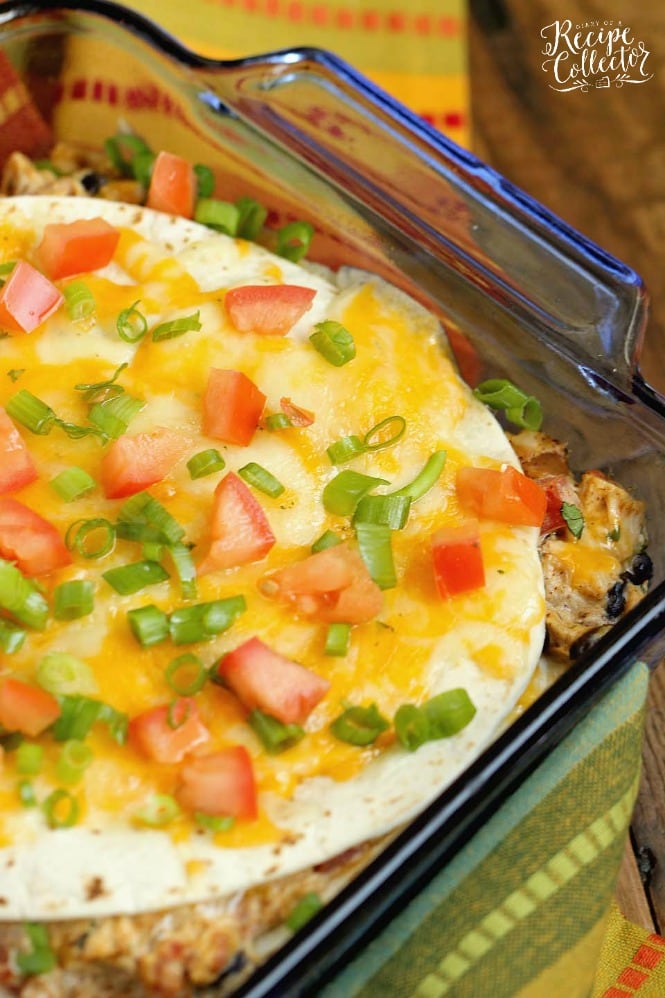 I love that you just stack everything instead of rolling.  This makes it quick to prepare!  And since the chicken is cooked already, you don't spend a lot of time making the filling.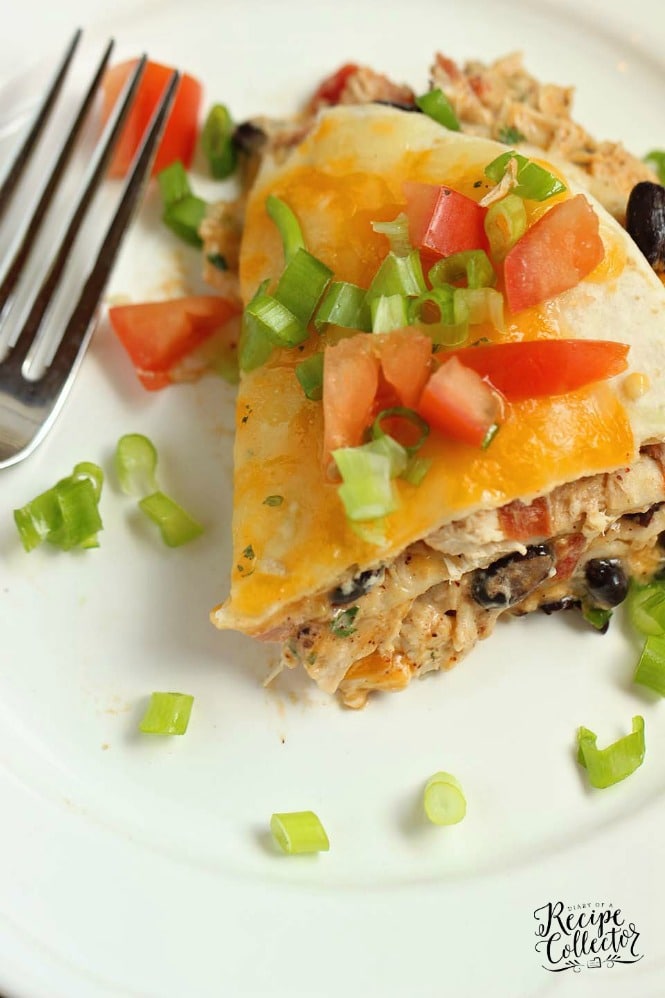 Tips for making this Santa Fe Chicken Enchilada Stack:
Use leftover cooked shredded chicken.  You can use a rotisserie chicken or cook your chicken in an Instant Pot or a slow cooker for easy preparation.
Not a fan of beans?  Leave 'em out!  But I'm totally a fan!
Use a can of Rotel instead of salsa, if needed.  Drain off the juice first.
Use whole wheat tortillas and low-fat cream cheese to make the recipe a little healthier.
Feeding more than 4 adults?  Double the recipe!  This one makes a small stack in an 8 x 8 casserole dish.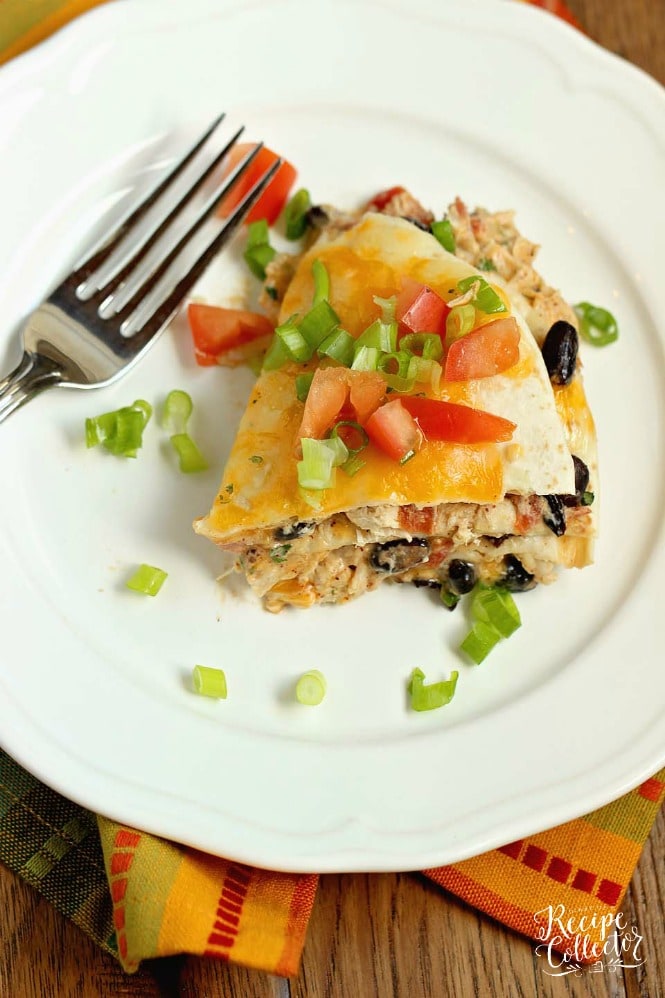 Great recipes to serve with this one:
Santa Fe Chicken Enchilada Stack
Ingredients
2 chicken breasts, cooked and shredded*
4 oz cream cheese
½ cup half and half
¾ cup salsa*
1 tsp chili powder
½ tsp cumin
½ tsp salt
1 cup canned black beans, rinsed and drained
4 whole wheat soft taco tortillas
8 oz Colby Jack cheese, shredded
1 tbsp chopped cilantro
2 roma tomatoes, chopped
2 green onions, chopped
sour cream (optional)
Instructions
Heat cream cheese and half and half in a large sauce pan over medium heat until cream cheese is melted.
Stir in salsa, chili powder, cumin, and salt.
Add chicken and let cook for about 3 to 5 minutes.
Remove from heat and add cilantro and stir.
Spray an 8 x 8 casserole dish with cooking spray. Lay 1 tortilla in bottom of dish. Spread ⅓ of chicken mixture and top with a little shredded cheese. Layer another tortilla, another ⅓ of chicken mixture, and some more shredded cheese. Repeat one more time with tortilla, chicken mixture, and cheese. Finally top with one more tortilla and remaining cheese.
Bake at 350 for 20 minutes. Top with tomatoes and green onions. Serve with sour cream.
Notes
*Rotisserie chicken would work great.
* You can use a can of Rotel, just drain the water a little.
Other Recipes to Try:
Mexican Lasagna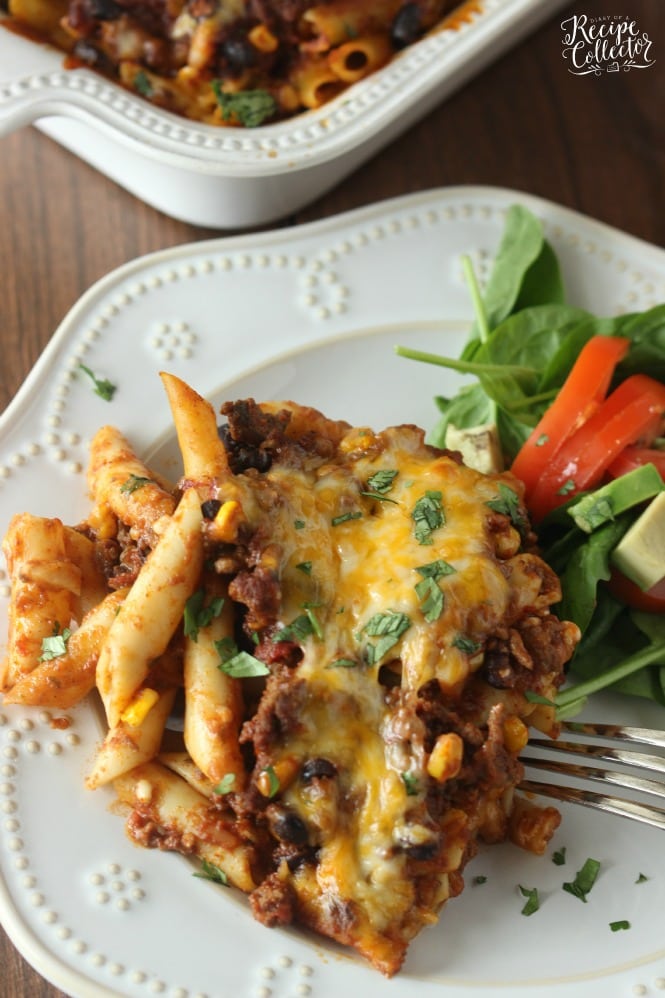 Taco Calzones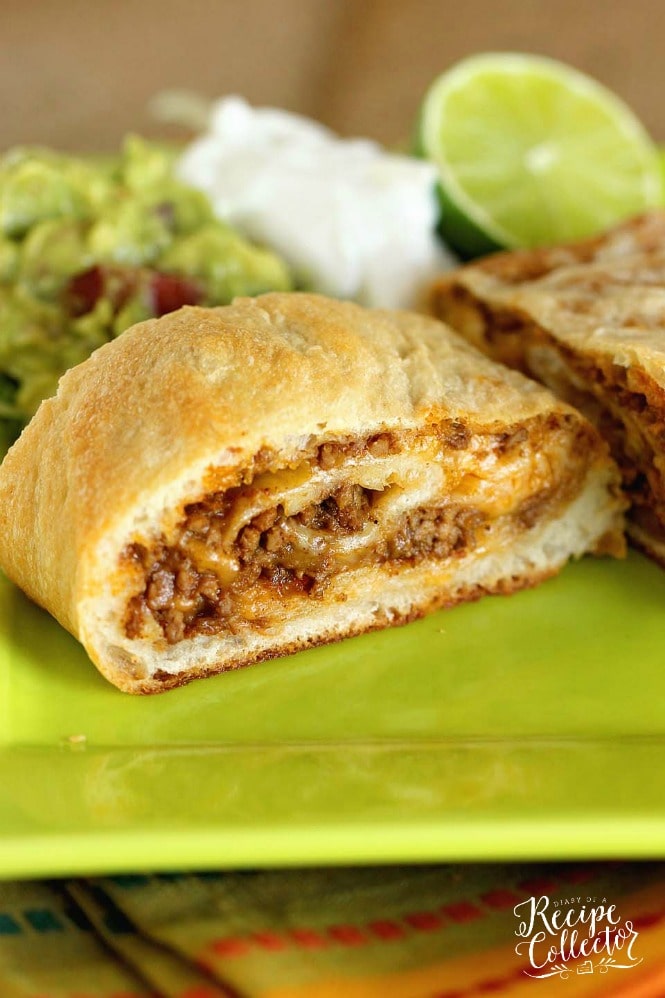 Hot-Pressed Santa Fe Wraps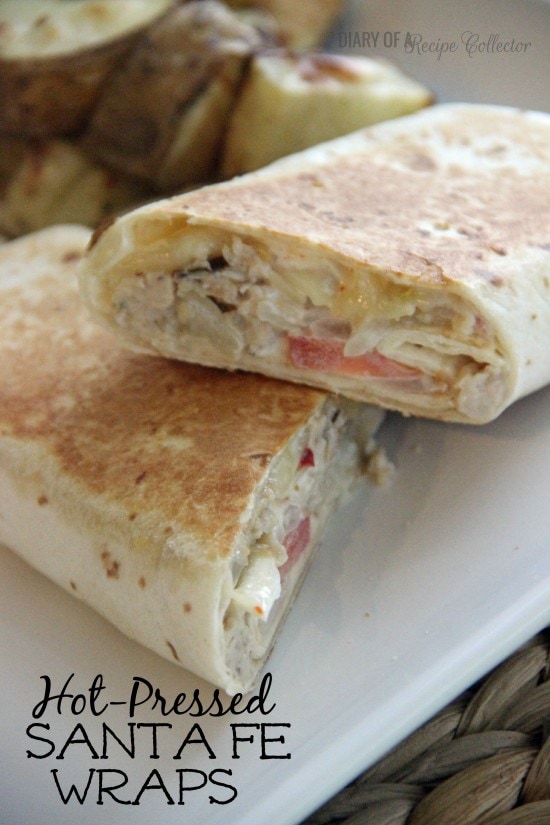 You can find more MAIN DISH RECIPES HERE.
You can find ALL RECIPES HERE.
For more ideas, follow me on FACEBOOK, PINTEREST, INSTAGRAM, AND TWITTER.
Get FREE recipes delivered to you by email:  SIGN UP HERE!