Mini Cherry Cheesecake Trifles – A wonderful cheesecake pudding layered with cherry pie filling and crushed graham crackers make a wonderful dessert!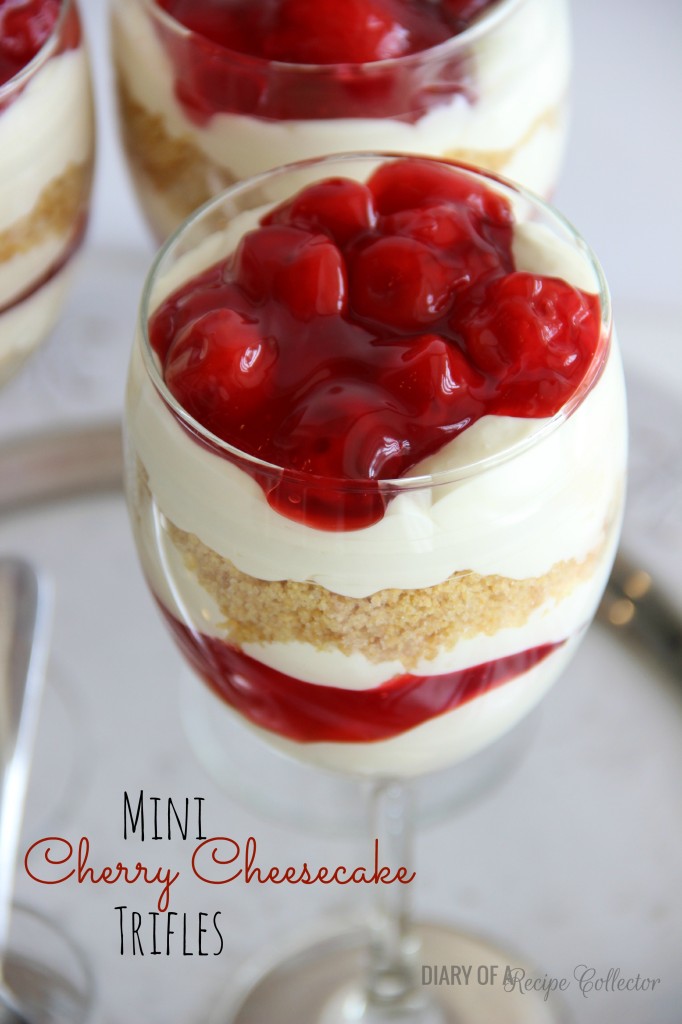 These little desserts look so fancy, but they are so easy!  I love that!  It makes you look like you worked so hard, but you know you really didn't put that much effort into these.
 So I made these and put them in the refrigerator for after supper.  You should have been at my house to see the reactions I got as the refrigerator door was opened throughout the afternoon.  Should I say they were excited?  Slightly.
This is a recipe that I normally would make in a 13 x 9 pan.  But I thought, wouldn't it be fun to make it fancy?  And the kids think they are so grown up when they get to eat anything out of a glass, especially a fancy one!
You could even make these for a backyard BBQ party or pool party using clear plastic cups.  The recipe made about 5 generous size portions.  You could definitely make it go further using smaller cups.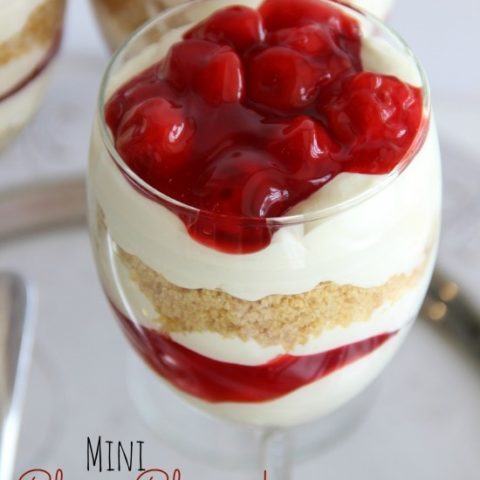 Mini Cherry Cheesecake Trifles
No bake individual dessert cups are a perfect warm weather treat!
Ingredients
1 1/4 cups graham cracker crumbs
1/2 cup sugar
1/3 cup butter, melted
1 8 oz cream cheese, softened
1 8 oz container cool whip, defrosted
1 can sweetened condensed milk
1/2 tsp lemon juice
1 can cherry pie filling
Instructions
In a medium bowl, mix graham crackers, 1/4 cup of sugar, and melted butter. Set aside
In a large bowl, beat cream cheese and sweetened condensed milk, and remaining 1/4 cup of sugar. Add and stir in cool whip and lemon juice.
Begin layering in cups: graham crackers, cheesecake filling, and cherry pie filling, repeat once
Notes
*This can be made in a 13 x 9 dish. You will need 2 cans of cherry pie filling. You will also need to mix the graham crackers with about 2 tbsp of melted butter and press the graham crackers into bottom of the pan and let it chill while you make the filling.
Recommended Products
As an Amazon Associate and member of other affiliate programs, I earn from qualifying purchases. This helps us keep our blog running efficiently and allows us to create more recipes for you.
Other recipes you might enjoy:
Connect with Jaren: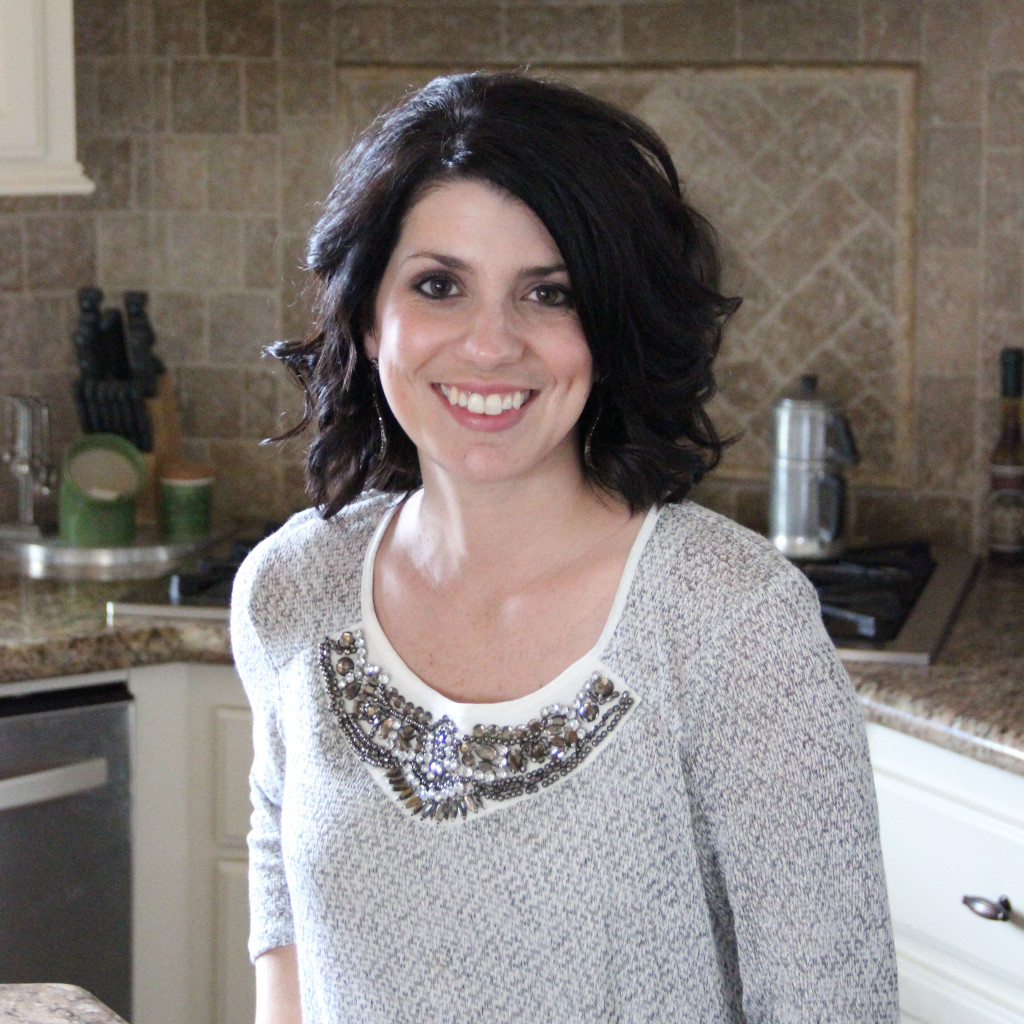 Blog | Facebook | Pinterest | Instagram | Bloglovin | Twitter