Wonderfully messy subs filled with beef and pork meatballs, pepperoni, sauce, and gooey cheese!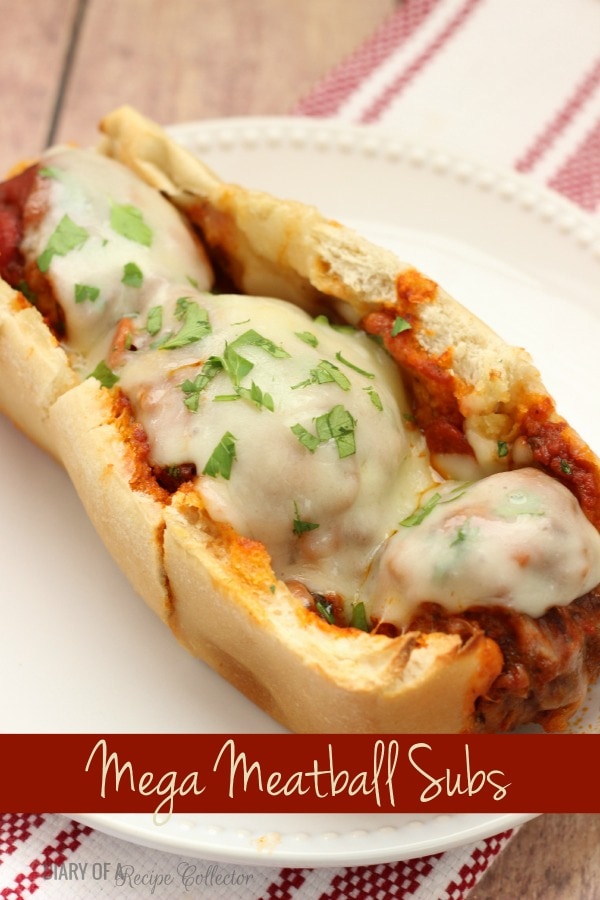 Hello there my friends!  Welcome to March!!  Oh yeah!  I love love love the idea that Spring is coming…sooner rather than later please.  I cannot wait for shorts and flip-flop weather.  I cannot wait to be able to tell my children to go outside and play and not have them come back in 2 minutes later.
Seriously!  It's time for them to get some fresh warm air and lots of sunshine.  We got a little glimpse of it recently, but it was just a tease.  My husband went outside and played a little baseball with them, and we turned on the new bubble machine.  Those things are so cool for little ones!  They are fascinated by it!
Then the very next day we were all bundled up in jackets…whomp whomp!
Now I know some of you are shoveling snow right now, and I guess I'm glad that we don't have that problem.  I mean if it was December, yes, I'll take it.  But March??  No thanks!  Give me my shorts and flip-flops please!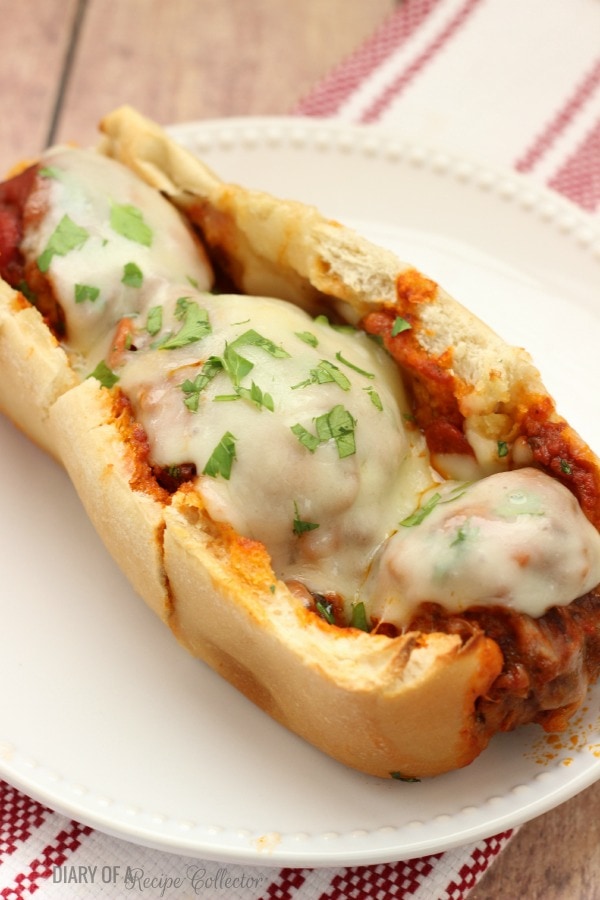 So while we wait for shorts and flip-flops, lets still indulge in a little comfort food.  These Mega Meatball Subs were so delicious!  We are all about making a beef and pork mixture for our meatballs lately.  The pork just makes the meatballs so moist and full of flavor!
Now these subs are napkin-worthy!  Hopefully, you share my philosophy…the messier, the better!  Right?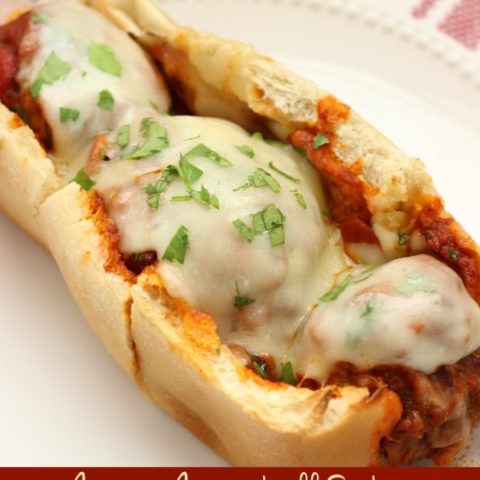 Mega Meatball Subs
Ingredients
1 tbsp olive oil
1 lb. ground sirloin (90/10)
1 1b. ground pork
1 tsp creole seasoning
1/2 cup Italian bread crumbs
1/4 cup shredded parmesan
2 cloves garlic, chopped
1 egg
a pinch crushed red pepper flakes
2 jars pizza sauce
1/2 cup mini pepperoni
Sub rolls, split and buttered
thinly sliced mozzarella slices
fresh parsley (optional)
Instructions
Preheat broiler.
Mix sirloin, pork, egg, seasoning, bread crumbs, crushed red pepper flakes, parmesan, garlic, and egg.
Shape into 9 large meatballs.
Heat oil over medium-high heat in a large skillet and brown meatballs on all sides (about 10 minutes).
Add mini pepperonis and cook with the meatballs for another minute.
Remove meatballs and pepperoni to a separate dish.
Drain off grease and add pizza sauce. Stir.
Add meatballs and pepperonis back to sauce, stir, and cook for about 15 minutes over medium low heat.
Toast buttered split rolls under broiler for 1-2 minutes. Remove
Lay 1-2 sliced of cheese on bottom roll. Top with 3 meatballs and sauce. Top with 1-2 more slices of cheese.
Place under broiler for 1-2 more minutes or until cheese is melted.
Garnish with fresh parsley, if desired.
 Other recipes you might enjoy:
Meatball Burgers
(one of our favorites)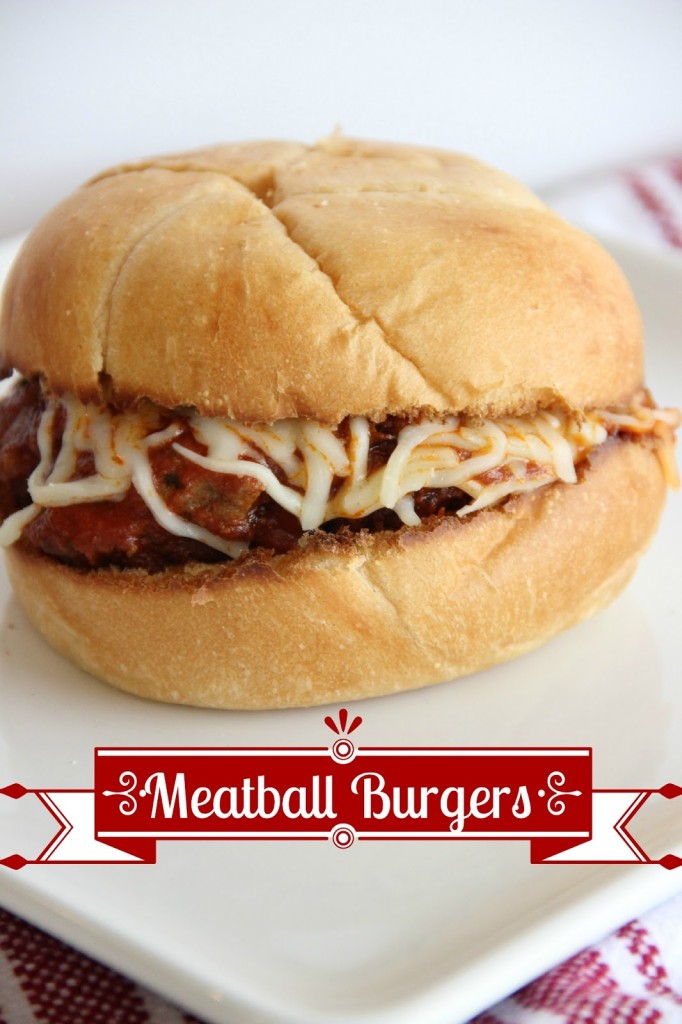 Pepperoni & Cheese Stuffed Bread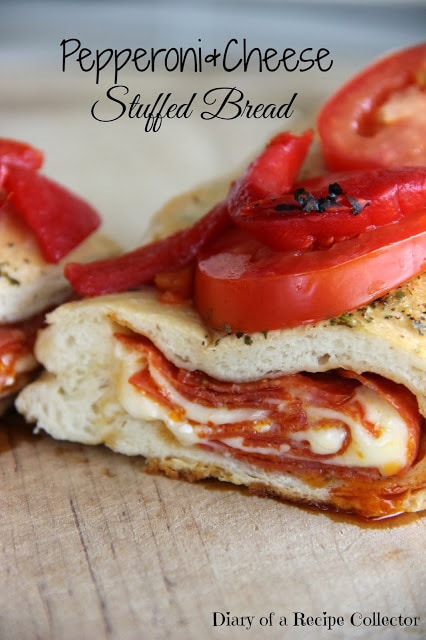 Connect with Jaren: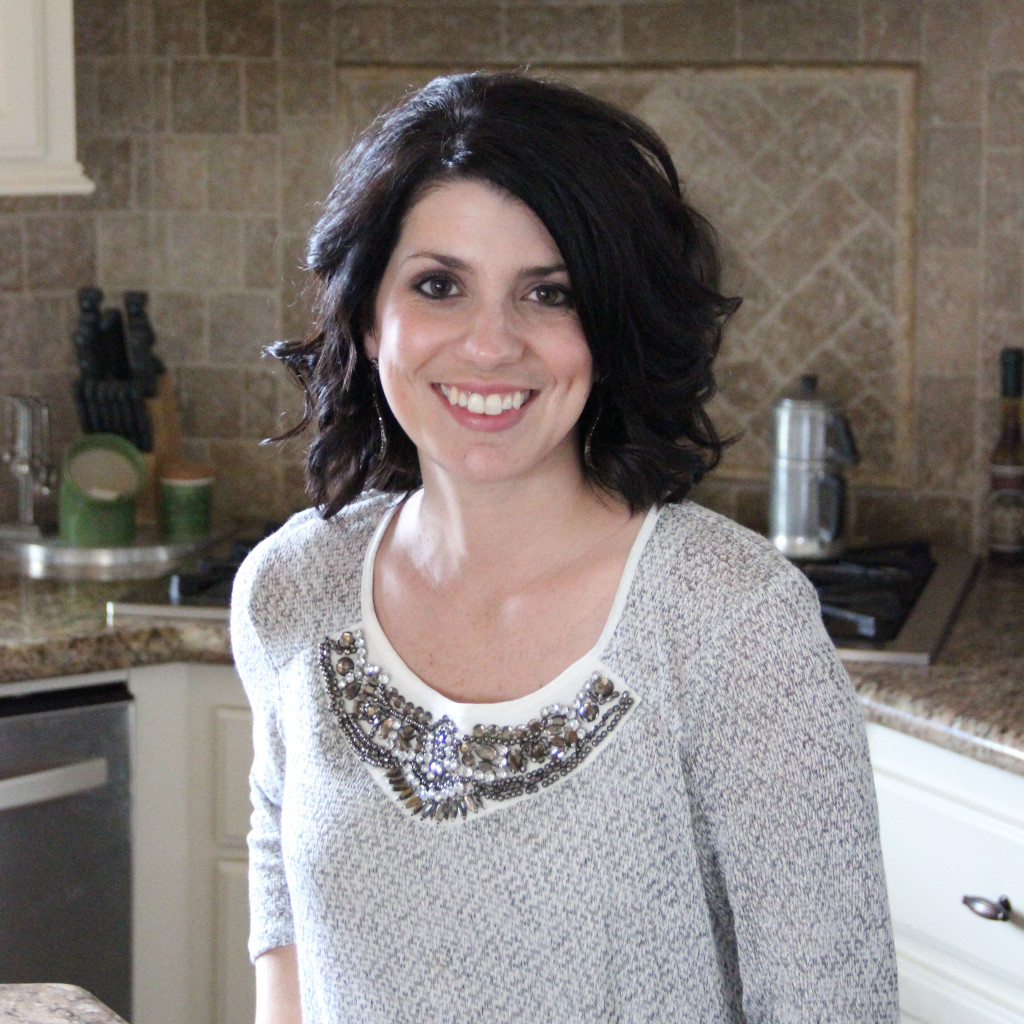 Blog | Facebook | Pinterest | Instagram | Bloglovin | Twitter