A hearty tomato-based soup filled with mini meatballs, cheese ravioli, and veggies is perfect for nights.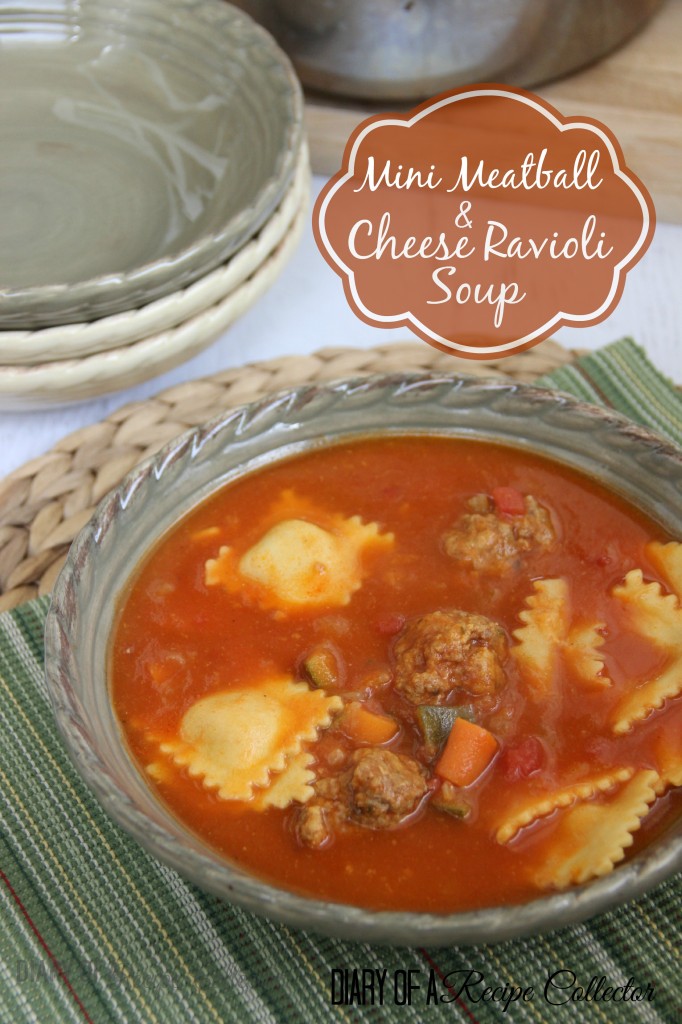 We love soup weather and boy are we ready for it! We usually don't get really cold down here in Louisiana until December. Our version of cold is probably not what many of you feel up north. We tend to be freezing in the 30's and 40's. When it dips to the 20's and there's a slight chance of freezing rain, school gets cancelled and roads are closed. I know many of you probably think that's crazy!
So last year when it got really cold…remember that whole polar vortex thing…we saw snow (or at least our version of snow) more than once. That NEVER happens down here. It was so strange to see it stay on roof tops for a few days. This was a really BIG deal!
We are hoping to see that again…but I know if it did that down here…I can only imagine what it feels like up north.
So for those upcoming chili nights. why don't you make some soup!
This soup was delicious! My family loved it! Pretty much if I put a meatball in anything, they will love it. I cooked it on a Sunday and let it cook for a while, but you can still make this on a week night too.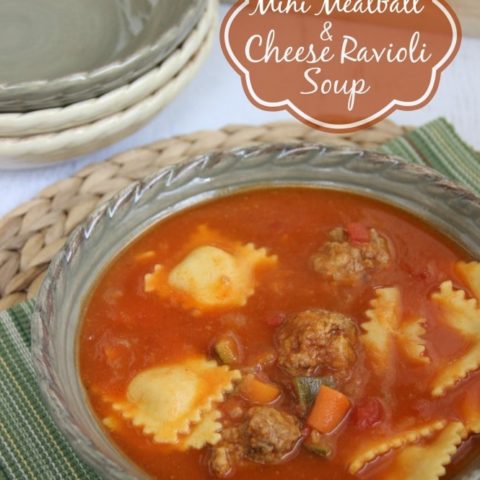 Mini Meatball & Ravioli Soup
Ingredients
1 1b. ground beef
1 egg
1/2 cup breadcrumbs (I used Italian)
1/4 cup shredded Parmesan
Creole seasoning or seasoned salt
1 tbsp olive oil
1 onion, chopped
2 stalks celery, chopped
2 small carrots, chopped
1 zucchini, (slice into 1/2 inch thick half-moons)
1/2 package refrigerated cheese ravioli (approximately 3 to 4 cups)
48 oz. chicken broth
2 cups water
24 oz tomato sauce
1 can diced tomatoes
Instructions
Mix ground beef with egg, bread crumbs, Parmesan. Season the mixture liberally.
Form into 1 inch meatballs and set aside.
In a soup pot, heat olive oil. Add vegetables and saute for 10 minutes. Season.
Add chicken broth, tomato sauce, diced tomatoes, and water. Bring to a boil.
Add meatballs one at a time. Stir. Bring back up to a boil and reduce heat to medium to simmer for 30 to 45 minutes.
Add ravioli and cook for another 10 to 15 minutes. Taste to season. If soup is too thick, add more water and adjust seasonings.
Ladle into bowls and serve.
Recommended Products
As an Amazon Associate and member of other affiliate programs, I earn from qualifying purchases. This helps us keep our blog running efficiently and allows us to create more recipes for you.
This would be great served with these little biscuits:
And this salad dressing:
Roasted Garlic Vinaigrette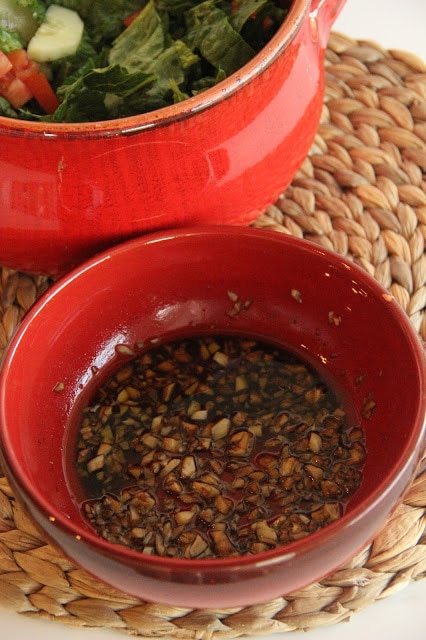 Now onto the giveaway!!
Kelly from The Grant Life is turning the BIG 3-0 this week. So a group of bloggers and I have gotten together to give away an Ipad Mini in celebration of Kelly's birthday!!
Just in time for Christmas…which is going to sneak up on us faster than we think…
Enter below to win. The more entries you do, the better!