Lemon Blossoms – Mini sweet, lemony muffin treats dunked in a lemon powdered sugar glaze…perfect for a party, shower, or just because.
These Lemon Blossoms are one of my favorite treats ever! They are the perfect little lemony bite!! It is really hard not to eat several of these little mini treats! You kind of find yourself thinking that because they are so small, one more can't hurt…and then you realize you've eaten like six of them.
These lemon blossoms come from one of my favorite cookbooks, Paula Deen and Friends. They are perfect to serve at showers because they are just so dainty. I've updated the recipe a bit since cake mixes now come smaller, and I've included some tips below that work well for me!!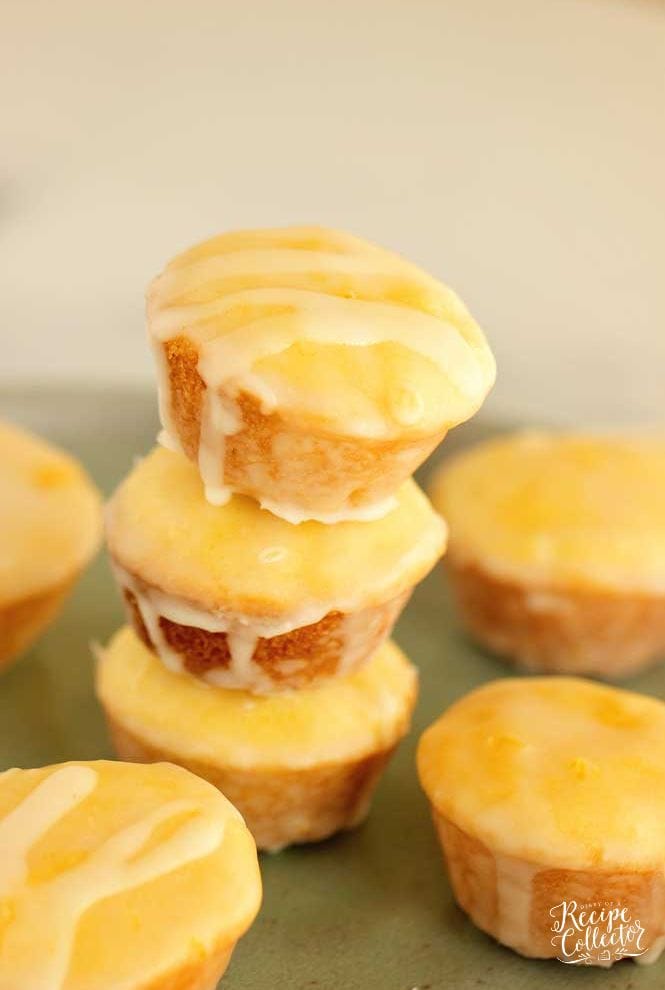 What do you need to make these Lemon Blossoms?
yellow cake mix
instant lemon pudding mix
eggs
vegetable oil
powdered sugar
lemons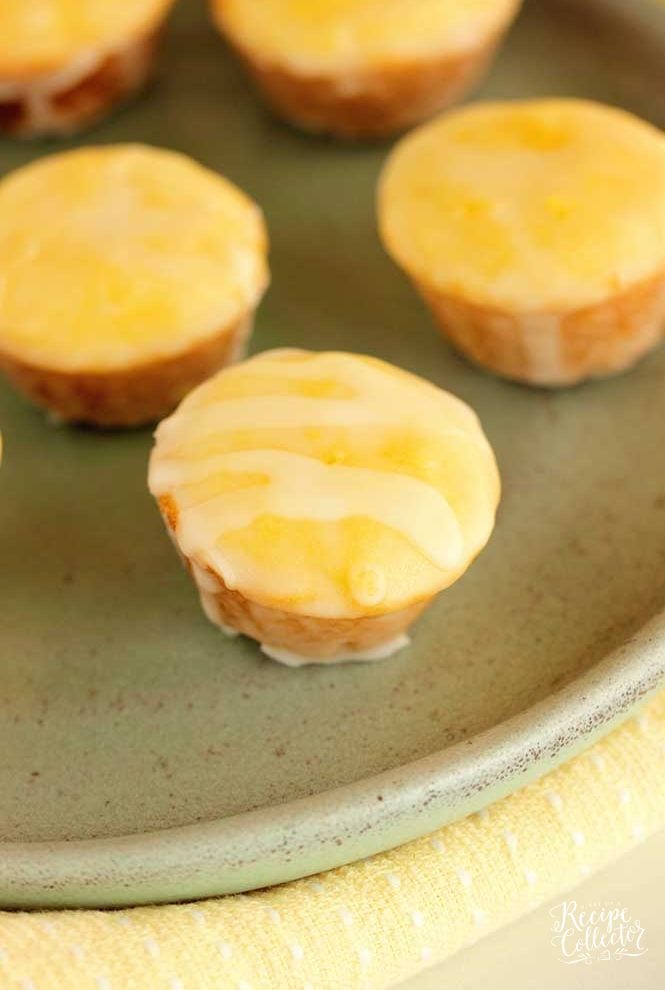 Tips and Tricks I Like to Use for this Recipe:
You want to make these with plenty of time before you need them. They take time to set up and cool. I like to make them the day or night before I need them.
Don't forget to spray the muffin tin so the lemon blossoms come out of pan easily.
Do not overfill mini muffin tins. A little goes a long way. This batter will rise. I like to use a kitchen teaspoon and fill it about half way and then use another spoon to help get it into the muffin cup.
Batter will be very thick. This is normal. It's more like a cookie dough consistency than cake batter.
I like to remove them from the oven and let cool a few minutes and then I start removing them from the pan. Most will come out easily if you sprayed well. Sometimes I run a knife around the edges to loosen them a little if needed.
I like to have the glaze ready when the muffins come out of the oven.
I have TWO muffin pans, just to make things go faster. This is not a requirement. You can always take the first batch out of the pan and glaze those while you bake the second batch.
Connect with Diary of a Recipe Collector! Follow us on social media, so you never miss a recipe!
Email Subscription | Facebook | Instagram | Pinterest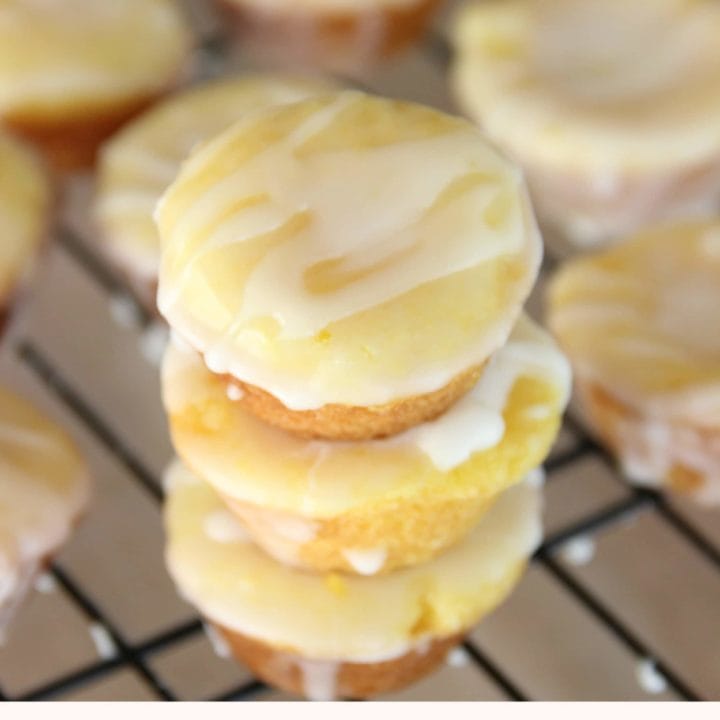 Lemon Blossoms
Lemon Blossoms - Mini sweet, lemony treats dunked in a lemon powdered sugar glaze...perfect for a party, shower, or just because.
Ingredients
1 15.25 oz box yellow cake mix
1 3.4 oz instant lemon pudding mix
4 large eggs
3/4 cup vegetable oil
Glaze:
4 cups powdered sugar
1/3 cup fresh lemon juice
zest of 1 lemon
3 tbsp vegetable oil
3 tbsp water
Instructions
Preheat oven to 350 degrees. (325 for dark, non-stick pan)
Spray mini muffin tins. This is really important!!! You may want two muffin tins. If you don't have two, make the first batch, and while you glaze these you can bake the 2nd batch.
With an electric mixer, beat cake mix, pudding mix, eggs, and oil for 2 minutes. Mixture will be thick.
Using a teaspoon, place a small amount of batter in each mini muffin cup. Be careful not to overfill. A little goes a long way in these cups!! I usually use a kitchen teaspoon and use another one to scrape the batter off the spoon into the muffin tin.
Bake for 10 -12 minutes. Watch carefully and remove once they begin to start turning golden brown around edges. Remove to a cooling rack or a towel. I like to make the glaze while they are baking so it is ready to use once they are baked. These do not need to cool but for a few minutes.
For the glaze, put powdered sugar into a bowl. Add lemon juice, zest, oil, and 3 tbsp water. Mix with a whisk until smooth.
While they are still warm, dunk each lemon blossom into glaze coating them as much as possible and return to cooling rack.
Using a spoon, drizzle more glaze over blossoms, if desired.
Let set for 1-2 hours. Store in airtight container.
This recipe works great if you want to make them a day ahead too!
Makes 4 dozen
Notes
This recipe still works well with the reduced cake mix sizes.
Recommended Products
As an Amazon Associate and member of other affiliate programs, I earn from qualifying purchases. This helps us keep our blog running efficiently and allows us to create more recipes for you.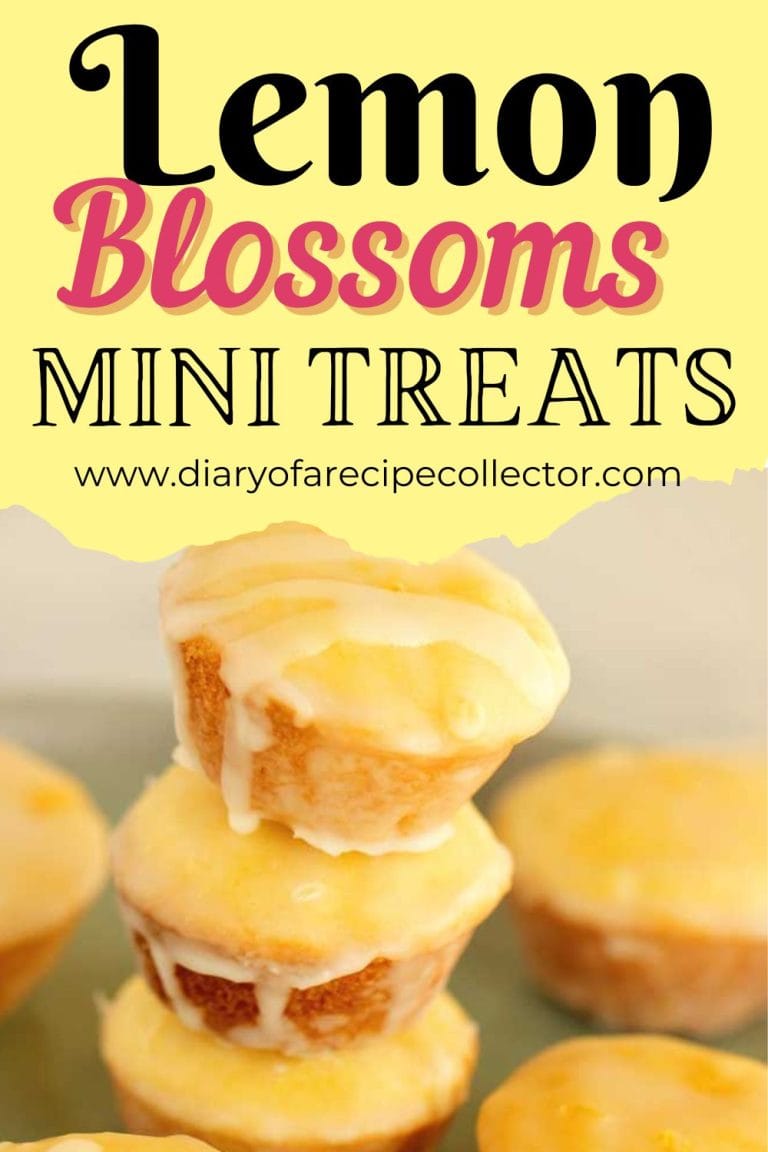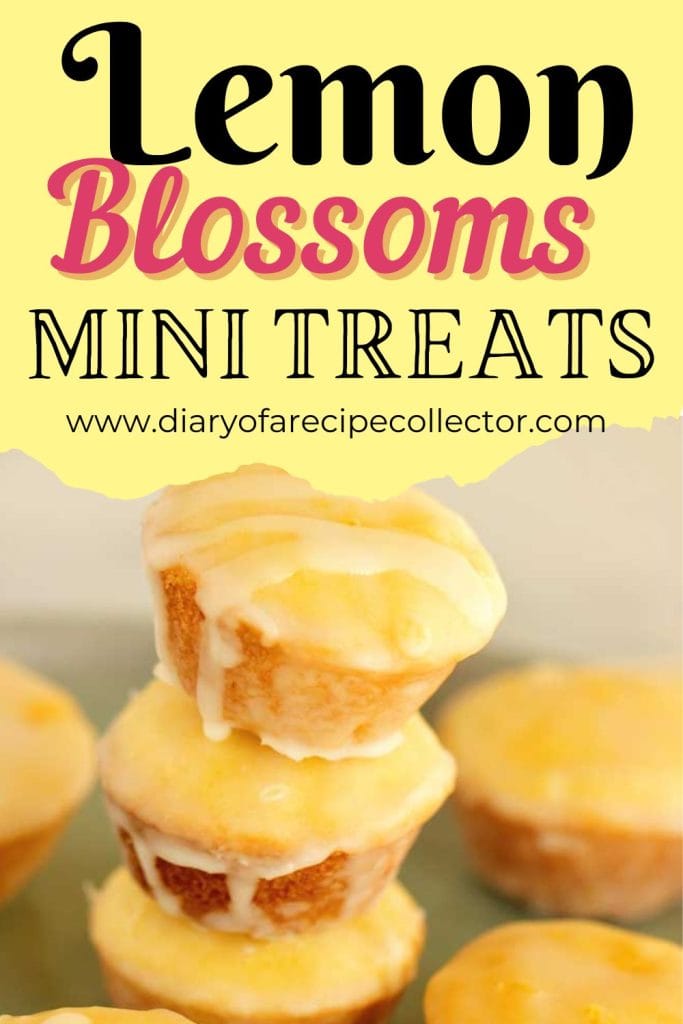 Do you need a mini muffin pan? We use ours all the time. I want this 24 cup one for sure!

If you love lemon desserts, try this one: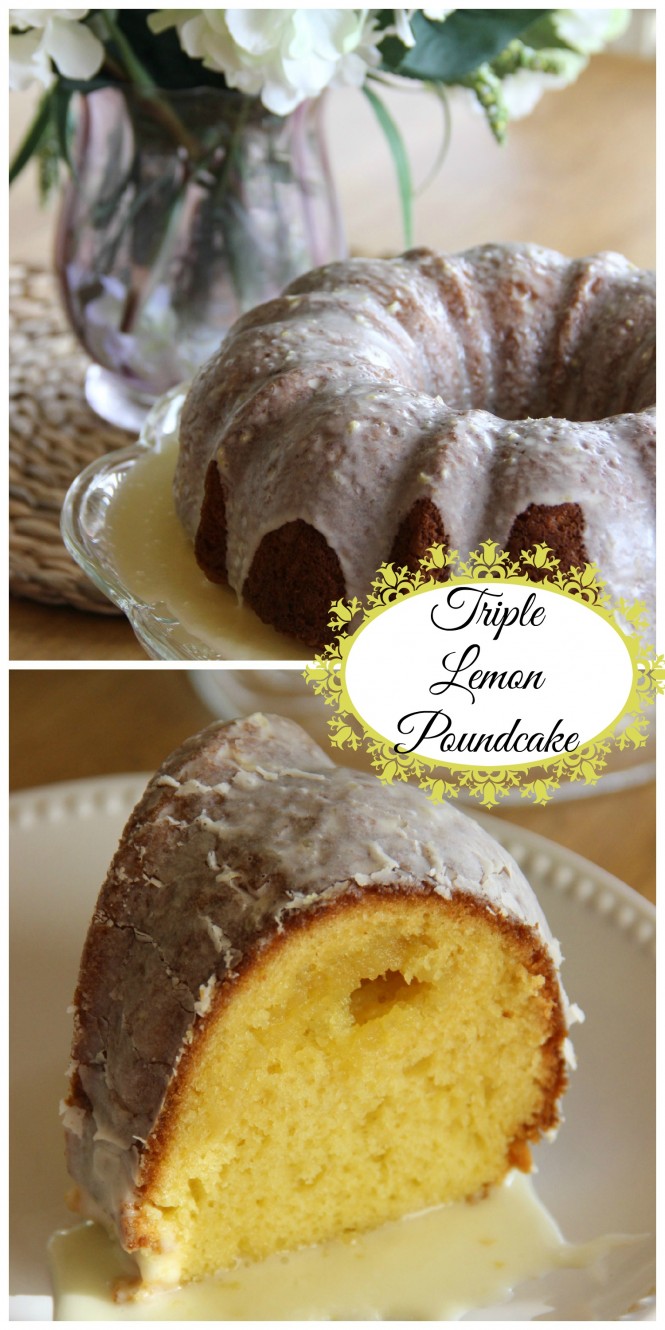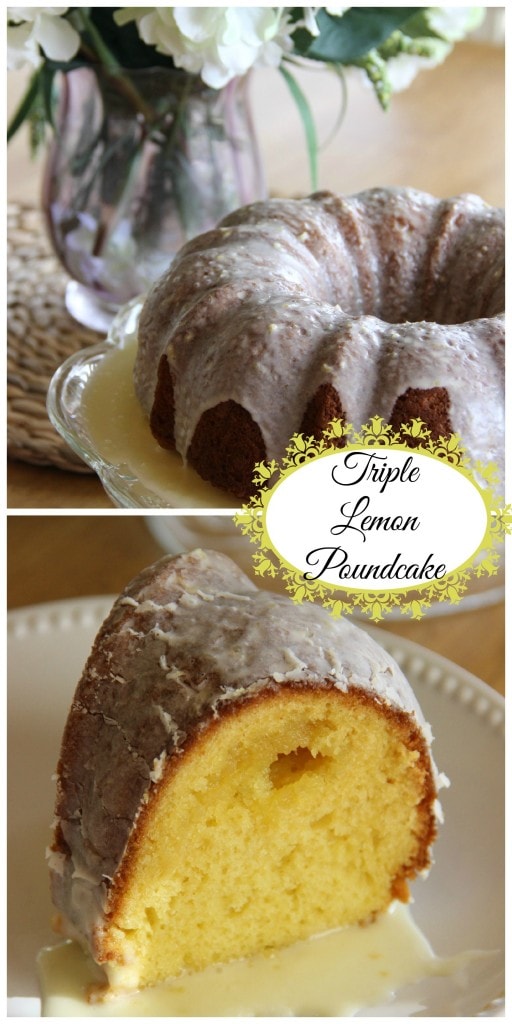 Triple Lemon Pound Cake – It has a baked lemon curd layer!
You can find more DESSERTS RECIPES HERE.
You can find ALL RECIPES HERE.
For more ideas, follow me on FACEBOOK, PINTEREST, INSTAGRAM, AND TWITTER.
Get FREE recipes delivered to you by email: SIGN UP HERE!