Italian Ravioli Pasta Bake – Layers of meat sauce, cheese ravioli, spinach, and cheese baked up to perfection.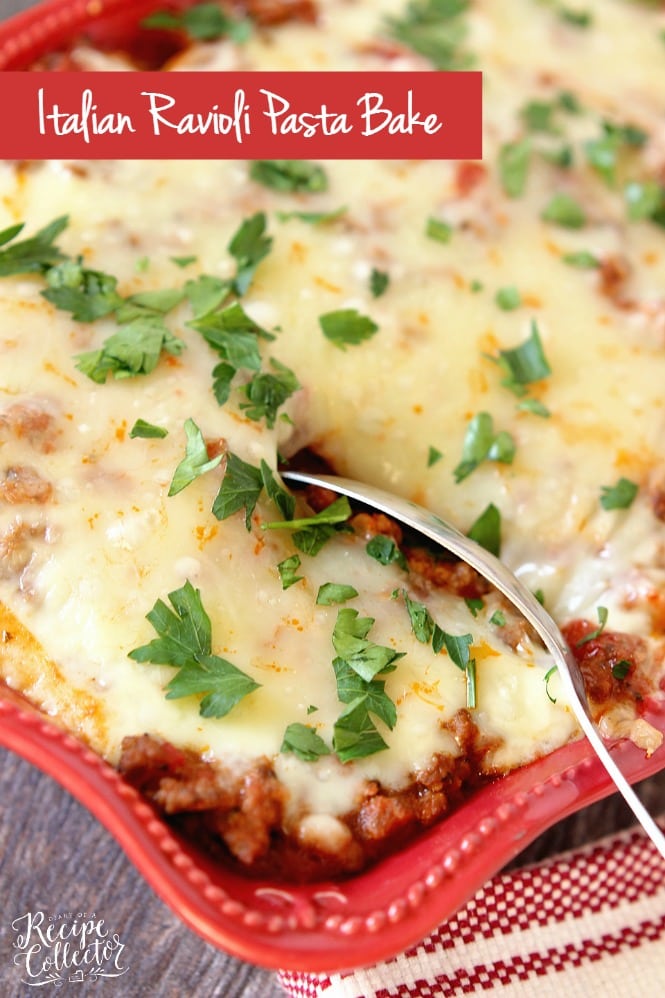 Well I'm a day later than I wanted to be bringing you this post.  I'll blame it on my 19 month old who decided the other night would be a great night to just stay up all night.  Those nights hardly ever happen, but when they do, it is rough!  So when that alarm went off for me to wake up to get my post out yesterday, I hit the snooze button.  I hope you'll forgive me 🙂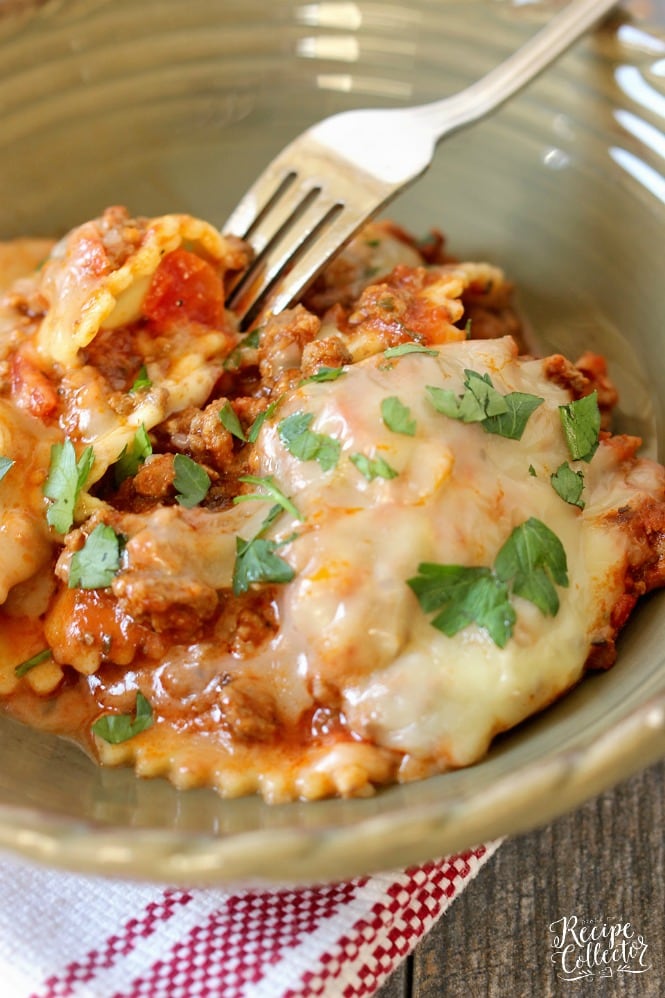 Other than that, things have been going pretty smoothly with my new little life.  I'm feeling more comfortable with the routine at work, and I am even leaving at a decent time.
But you know what is not comfortable about going back to work?
The shoes….I mean my feet are killing me by the end of the day.  I even bought new shoes, and they are not working out too well.  Adjusting to wearing work clothes and work shoes has not been easy.  I've worn leggings and jeans for the last 3 years.  And I love my flip flops.  But I can't exactly wear that.  And I've also had a 4th child since the last time I wore all these work clothes and shoes.  Not only has style changed a little, but my shape has as well.
The consequences of leggings and yoga pants for 3 years 🙁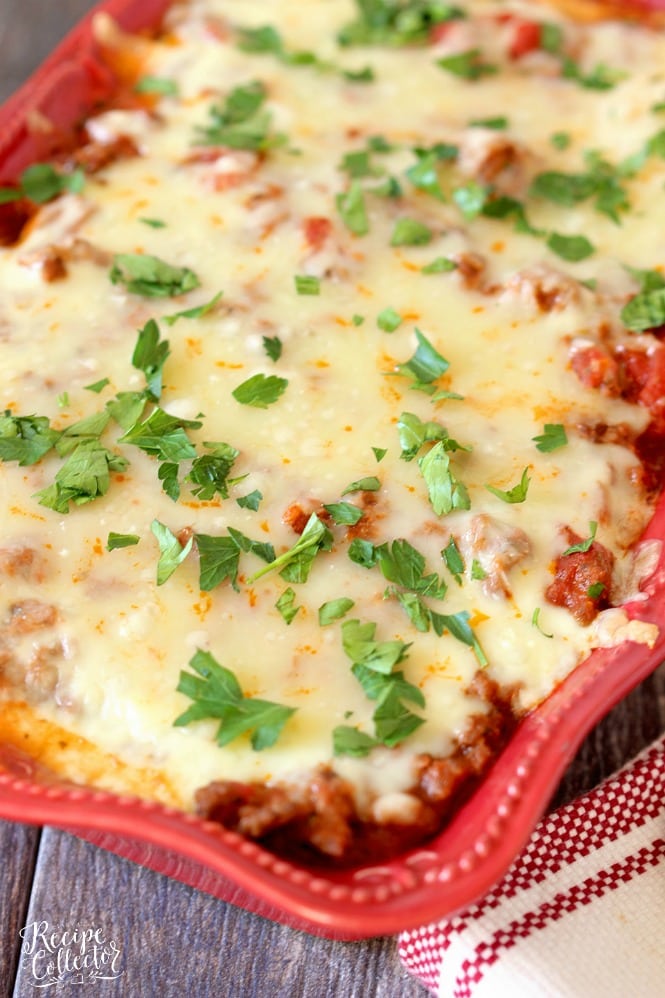 Of course, it doesn't hurt my feelings to buy new clothes however.   I like to shop!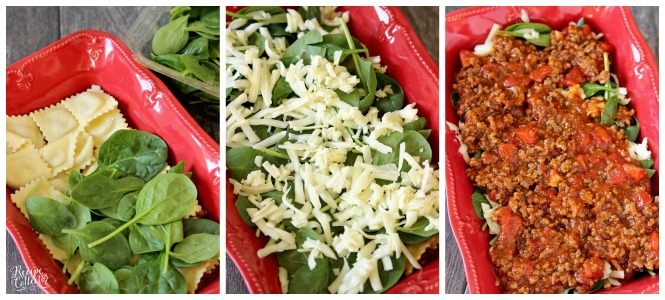 So onto this Italian Ravioli Pasta Bake.  It was such an easy dinner to put together.  And my kiddos and I love a good ravioli.  I'm also trying to put more spinach in dishes.  It's a great way to add veggies and goes really well in a lot of dishes.  You can skip the spinach if you don't like it though.  For so many years I did that too.  But now I'm glad I tried it because it really adds another little something to my recipes.  So I hope you enjoy this one!  And don't forget this would go great with this Italian Garlic Butter!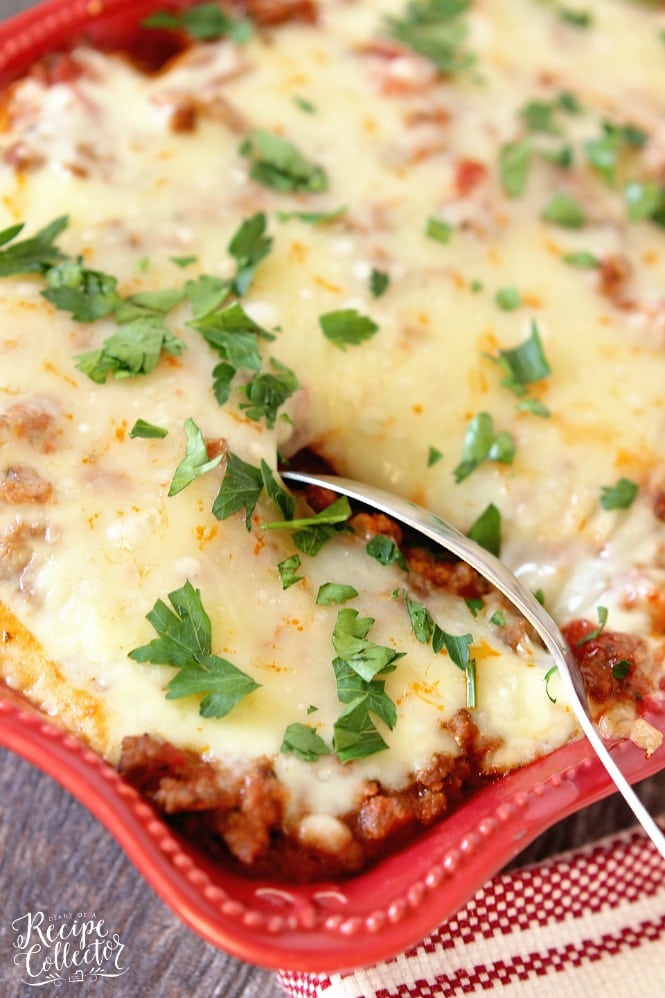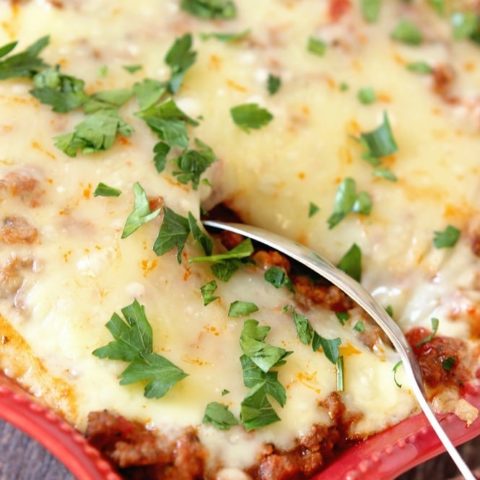 Italian Ravioli Pasta Bake
Ingredients
1.5 lb. ground sirloin
1 1/2 tsp creole seasoning
1/2 tsp onion powder
1 14.5 oz can diced tomatoes
1 15 oz can tomato sauce
1 8 oz can tomato sauce
3/4 tsp oregano
3/4 tsp dried parsley
3/4 tsp basil
3 to 4 tsp sugar
1 20 oz. package of cheese ravioli, cooked according to package directions
1 1/2 to 2 cups fresh baby spinach
3 1/2 cups shredded mozzarella
optional: fresh parsley to garnish
Instructions
In a large pot, brown ground beef. Season with creole seasoning. Add garlic and onion powder while browning. Drain grease.
Add diced tomatoes and tomato sauce. Add oregano, parsley, basil, and sugar. Stir. Simmer over medium heat for about 10 minutes. Taste to season.
In a casserole dish (I used a 7 x 11 size), layer 1 1/2 cups of meat sauce, 1/2 of ravioli, spinach, 1 cup of mozzarella. Now add another layer of meat sauce, other 1/2 of ravioli, spinach, and cheese, and finally finish with remaining sauce and last 1 1/2 cups of cheese.
Cover with foil and bake at 350 for 30 to 40 minutes until hot and bubbly. Remove foil and bake another 5 minutes.
Recommended Products
As an Amazon Associate and member of other affiliate programs, I earn from qualifying purchases. This helps us keep our blog running efficiently and allows us to create more recipes for you.
Other recipes you might enjoy:
Pizza Pasta Bake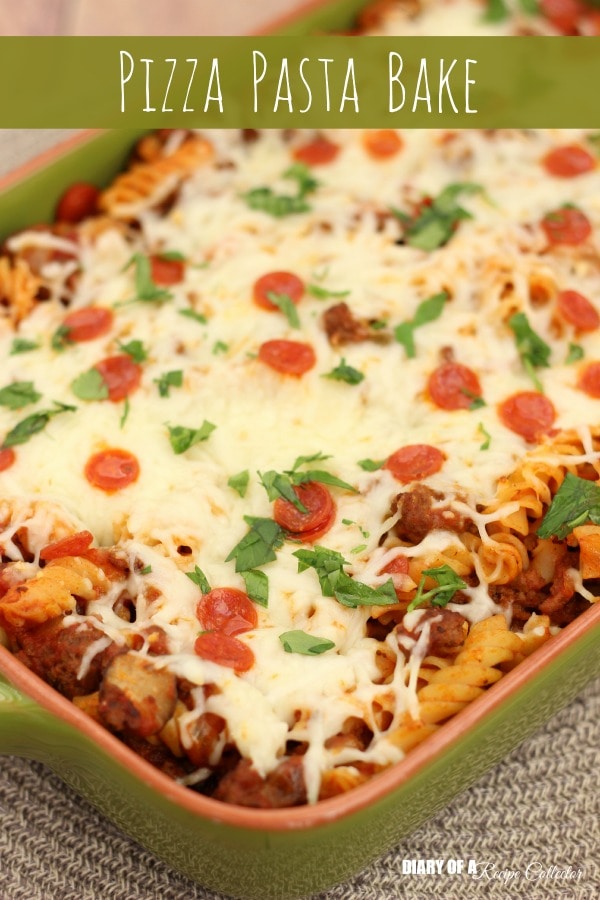 Baked Ziti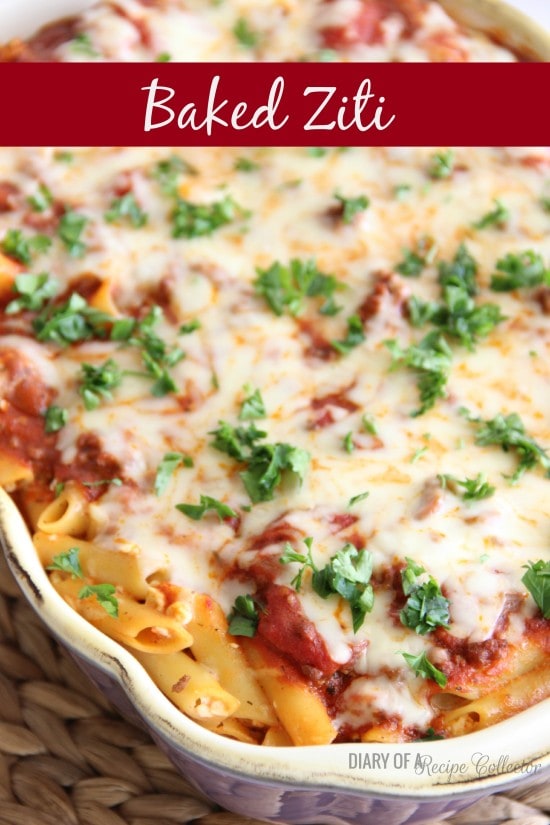 Mexican Baked Ziti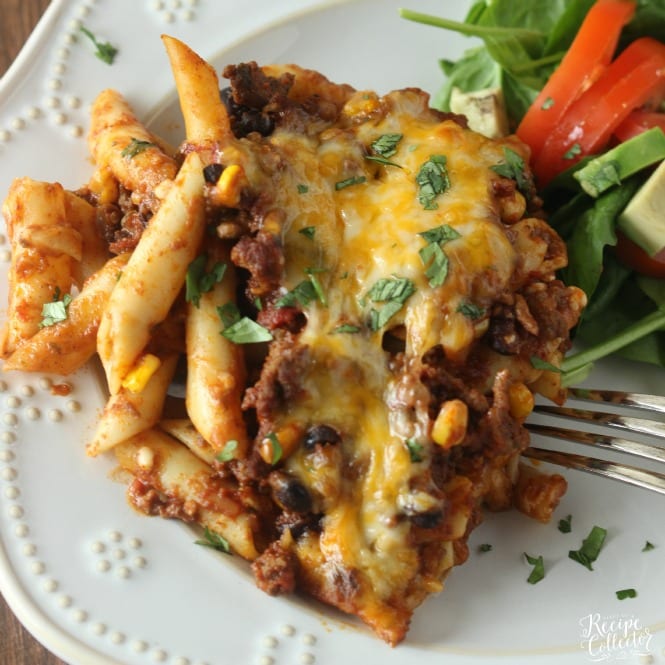 Southwestern Chicken Pasta Bake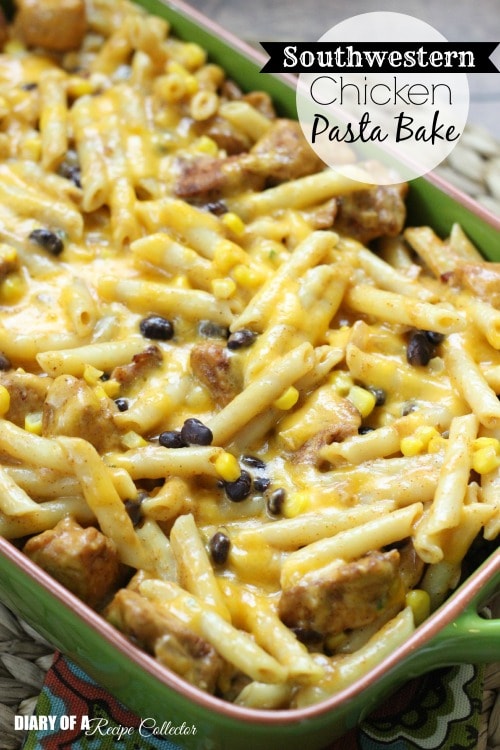 You can find more MAIN DISH RECIPES HERE.
You can find ALL RECIPES HERE.
For more ideas, follow me on FACEBOOK, PINTEREST, INSTAGRAM, TWITTER, AND PERISCOPE.
Get FREE recipes delivered to you by email: SIGN UP HERE!