A fabulous Pioneer Woman recipe…when you want a little change from Lasagna…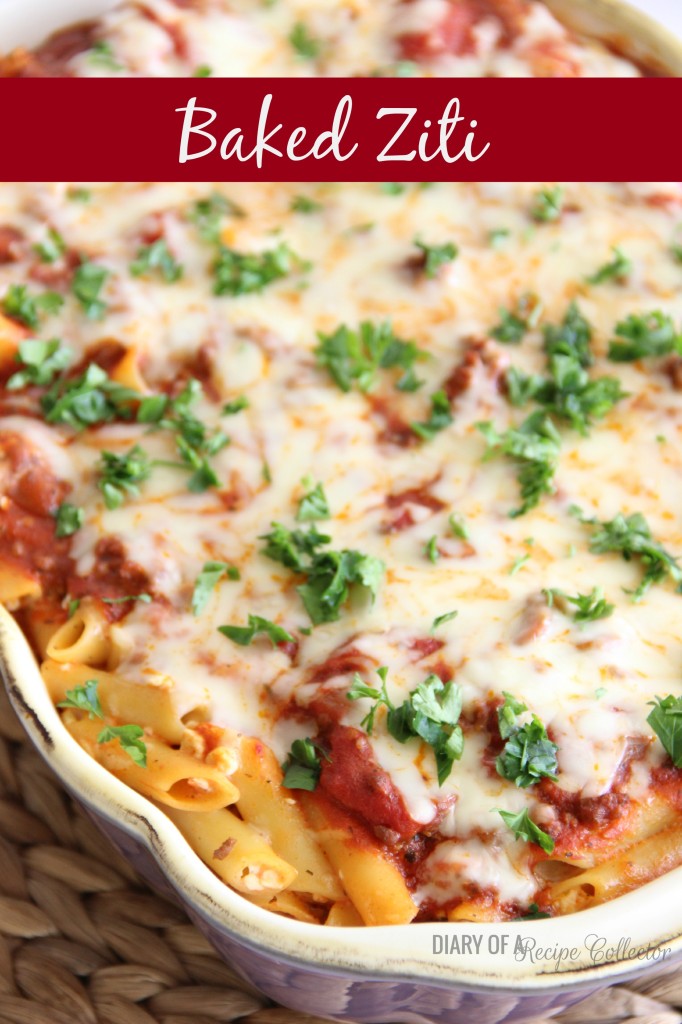 Mamma Mia…is this good!  It was so easy too!  I've been on a real pasta kick lately with this pregnancy, and this recipe from Pioneer Woman did not disappoint.  At one point a few weeks ago, I told my husband that I had cooked an Italian pasta related meal for the last five meals.  I'm sure he noticed but was too fearful to say anything and was just glad I was cooking again!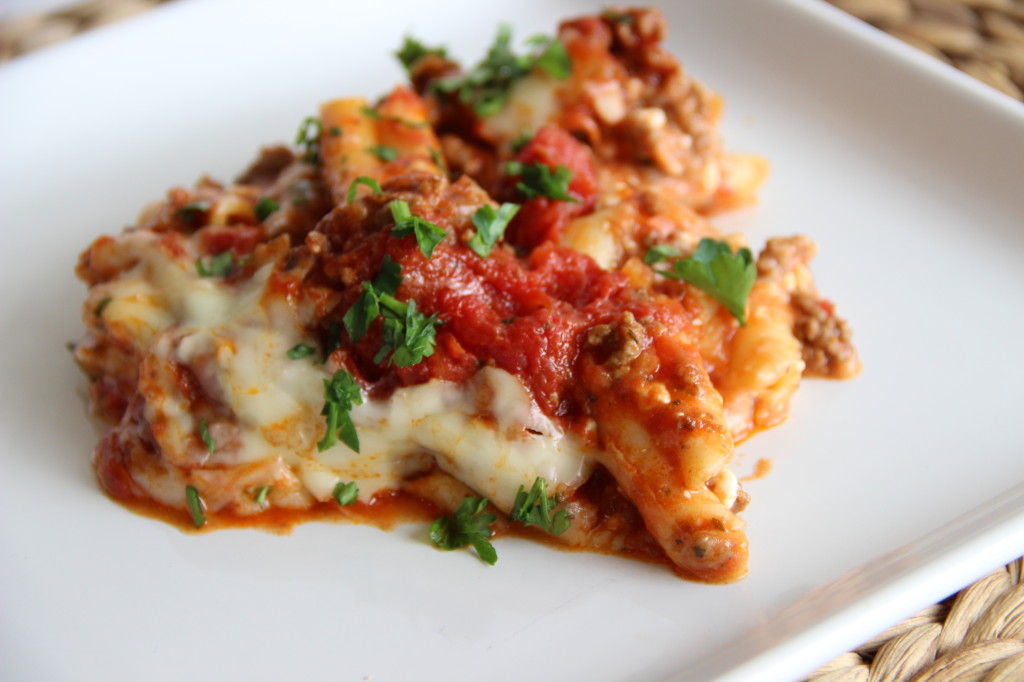 Give this one a try, and you too, will not be disappointed!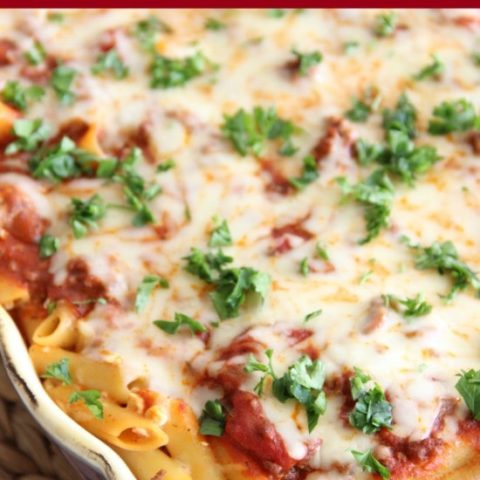 Baked Ziti
Ingredients
2 tbsp olive oil
1 tsp minced garlic
1 onion, chopped
2 lbs. ground round
1 28 oz. can whole tomatoes with juice
2- 14 oz. cans of tomato sauce
1 tsp dried oregano
1 tsp dried basil
1/2 tsp red pepper flakes
Salt and pepper, to taste
1 16 oz box Ziti Or Mostaciolli (cooked until almost al dente)
1 15 oz container of cottage cheese
1 16 oz. block of mozzarella, shredded
1/2 cup grated or shredded Parmesan
1 egg, slightly beaten
fresh chopped parsley (optional)
Instructions
Preheat oven to 375.
In a large pot, brown ground beef. Add onions and garlic. Saute for about 10 minutes or until onions are softened. Drain off some of fat, if necessary.
Add whole tomatoes and squish with a wooden spoon. Add tomato sauces and seasonings.
Let simmer for about 25 minutes. (In the meantime, boil your pasta).
Remove 3 to 4 cups of sauce to a bowl to cool.
In a separate LARGE bowl, mix together cottage cheese, 2 cups of mozzarella, Parmesan, egg, and salt and pepper.
Drain pasta, rinse under cool water. Add to cheese mixture and stir. Add cooled meat sauce and stir.
Spray a large casserole dish with cooking spray. Add half the pasta mixture to the bottom of the dish. Layer half the remaining meat sauce on top of pasta. Sprinkle some mozzarella. Repeat layers once more.
Bake for 20 minutes. Garnish with fresh chopped parsley if desired.
Notes
Adapted from The Pioneer Woman
Recommended Products
As an Amazon Associate and member of other affiliate programs, I earn from qualifying purchases. This helps us keep our blog running efficiently and allows us to create more recipes for you.
Other recipes you might like:
You can find more MAIN DISH RECIPES HERE.
You can find ALL RECIPES HERE.
For more ideas, follow me on FACEBOOK, PINTEREST, INSTAGRAM, TWITTER, AND PERISCOPE.
Get FREE recipes delivered to you by email: SIGN UP HERE!