A delicious and family-friendly pasta filled with ground beef, rotini pasta, pizza sauce, and pepperoni will make the perfect easy weeknight supper!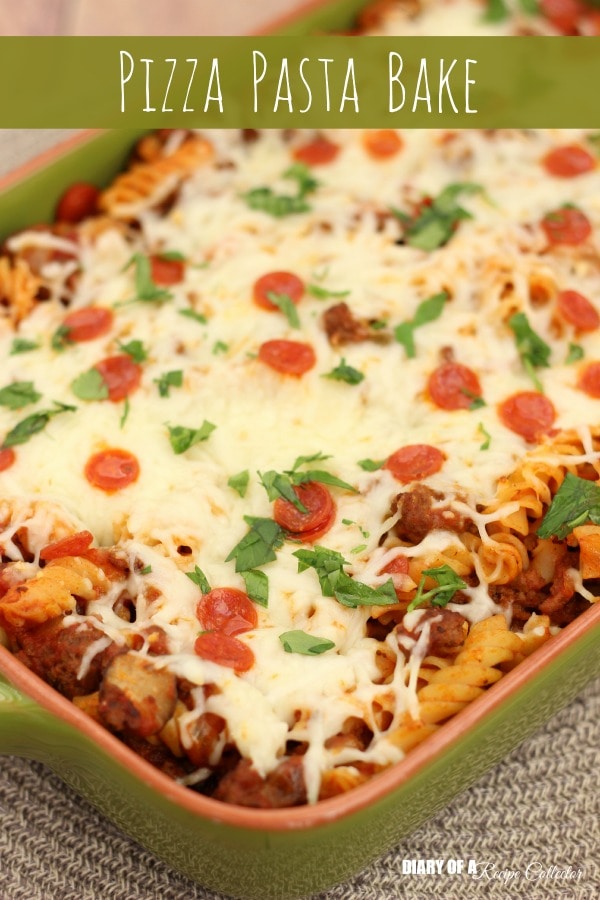 Y'all I'm writing this post to you on very little sleep.  I actually had a blog issue last night that finally got resolved  after midnight.  Hopefully I'm going to make sense!  I had one of my awesome bloggy friends helping me out with it.  It was a simple little issue where some of my social media icons were not showing up, and it was driving me crazy.  I work hard on my blog, and I don't want people to think I just let it go don't maintain it.  I've learned so much in my last few years blogging.  Seriously, who would have ever thought I could mess around with HTML code!!
Luckily, I have an easy recipe to share with you!  I shared this on Mandy's Recipe Box a few months ago.  It was such an easy meal, and I wanted to be sure and share it over here as well!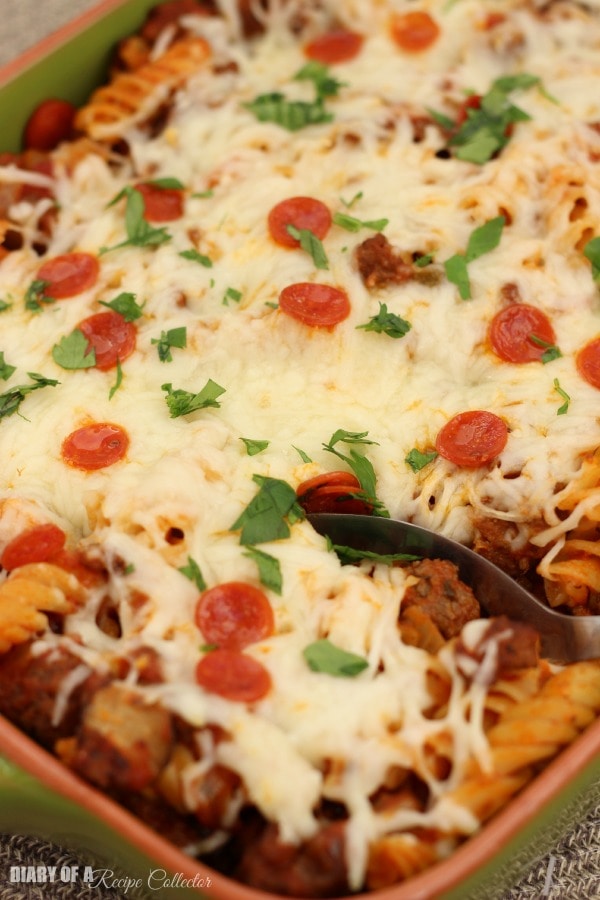 So today I bring you a super kid-friendly recipe!!  I can so see myself making this on many busy nights.  It would even be so easy to make ahead and then heat up in the oven.  My kids love anything that involves pizza and pepperonis and this was no exception.  Go ahead and put this on your menu very soon, and your family will be all smiles!
Recipe: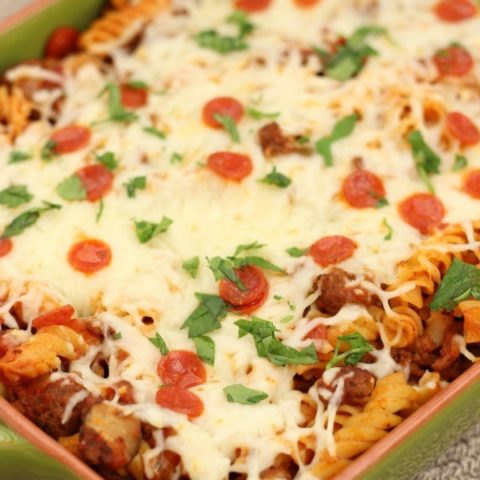 Pizza Pasta Bake
Ingredients
1 1/2 lb. ground beef
1 tsp seasoned salt
1 small onion, chopped
1 small green bell pepper, chopped
1/2 cup sliced baby bella mushrooms
3/4 cup mini pepperoni, divided
1 14 oz. jar pizza sauce
1 14 oz can crushed tomatoes
12 oz corkscrew pasta
Fresh parsley for garnish (optional)
Instructions
Bring water to a boil for pasta.
In a separate sauce pan, begin browning ground beef over medium high heat.
Add onions, bell peppers, and mushrooms. Cook for 7 more minutes or until beef is browned and onions are clear.
Add 1/2 cup pepperoni and cook for 2 more minutes.
Add pizza sauce and crushed tomatoes. Let simmer covered over medium heat for about 10 minutes.
Add pasta to boiling water and cook while sauce simmers.
Drain pasta once cooked and add to meat sauce and stir to combine.
Pour pasta and meat sauce mixture into a casserole dish.
Top with shredded cheese and with remaining pepperonis and bake at 350 for 10 minutes or until cheese is melted. Top with fresh chopped parsley and let cool a few minutes before serving.
Recommended Products
As an Amazon Associate and member of other affiliate programs, I earn from qualifying purchases. This helps us keep our blog running efficiently and allows us to create more recipes for you.
Other recipes you may like to try:
Cheesy Peasy Chicken Spaghetti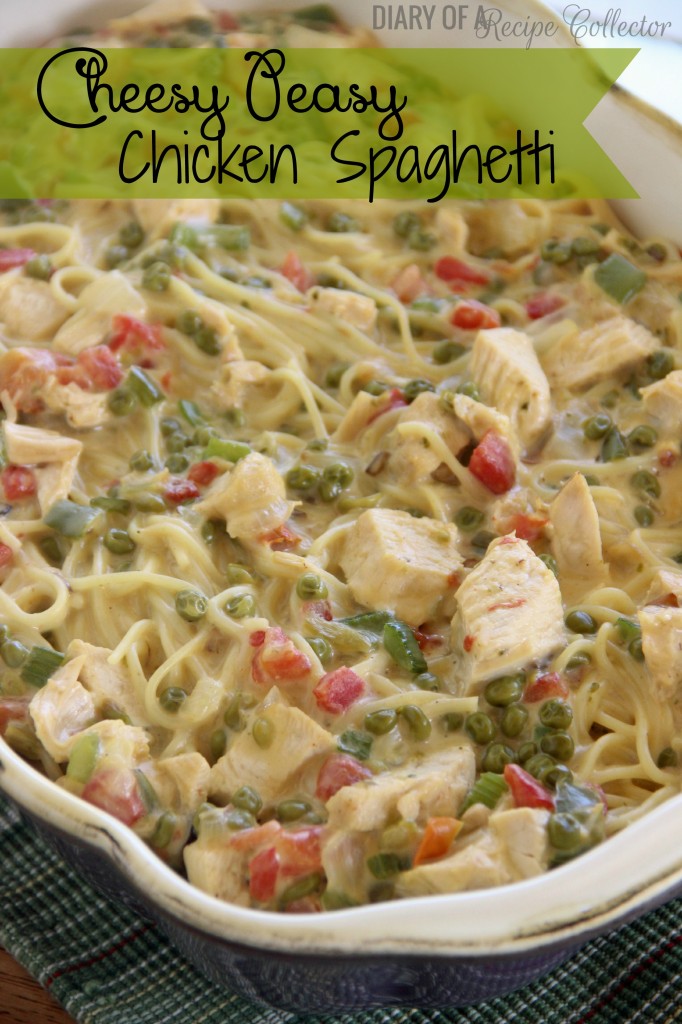 Connect with Jaren: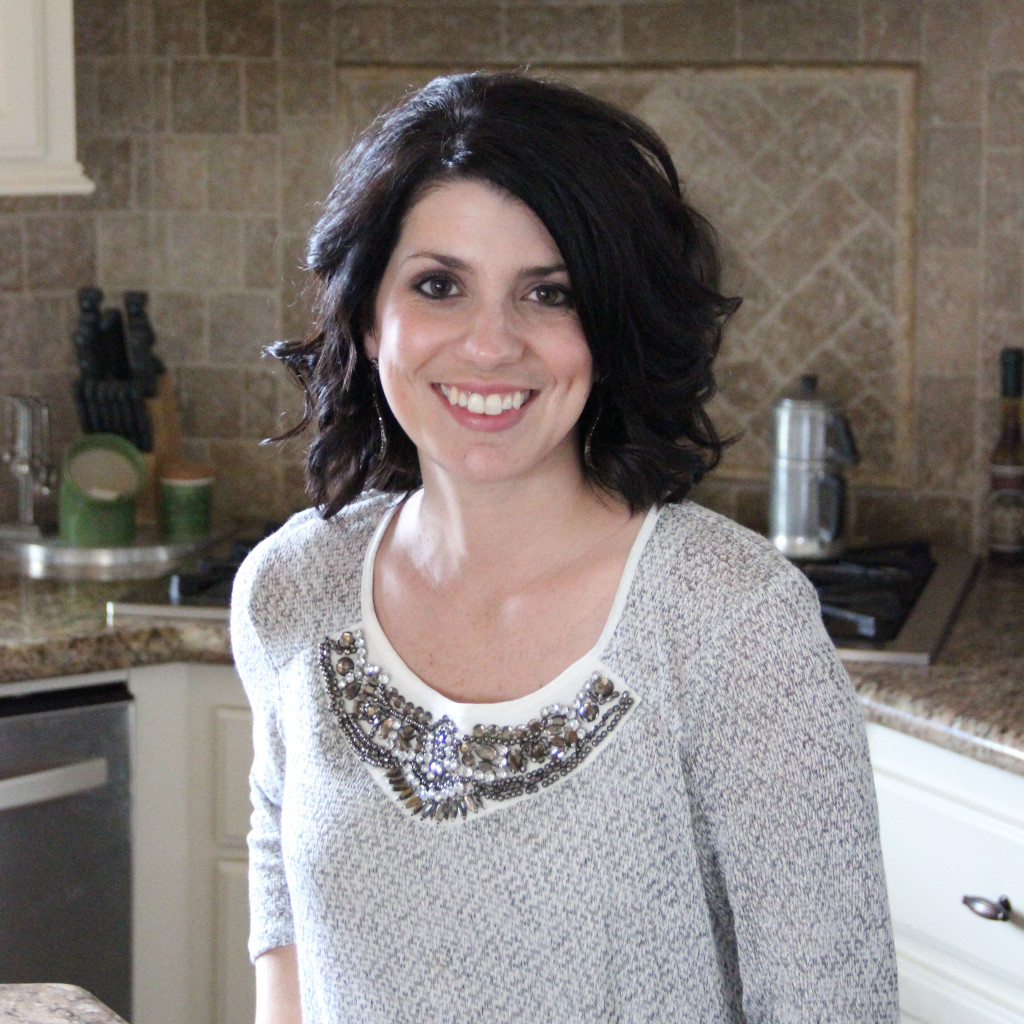 Blog | Facebook | Pinterest | Instagram | Bloglovin | Twitter