This is a sponsored conversation written by me on behalf of Sargento®. The opinions and text are all mine.
Chicken breasts stuffed with diced tomatoes, red bell peppers, Sargento® Chef Blends™ Shredded 6 Cheese Italian, and basil and rolled in bread crumbs to make a fabulous dinner filled with flavor.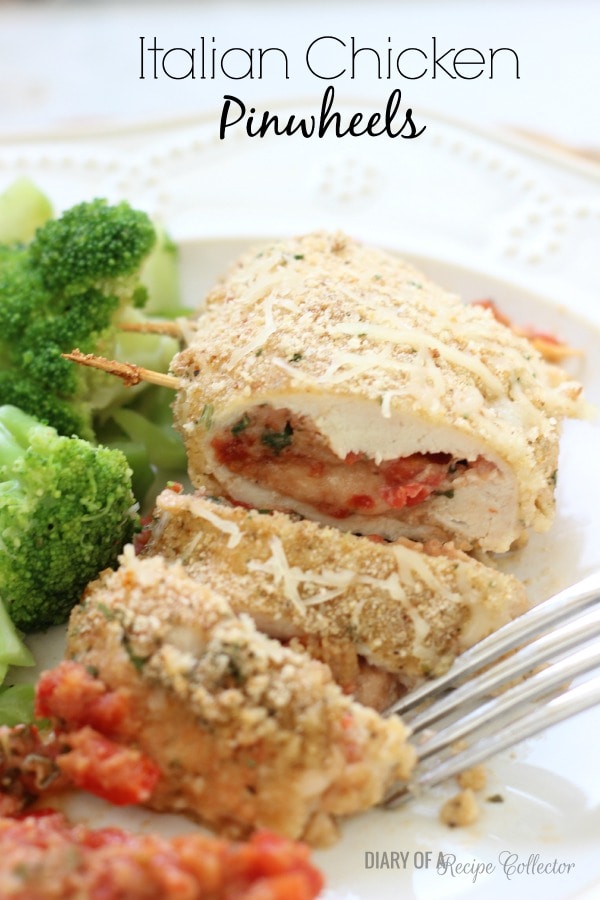 Sometimes I feel a little uninspired when it comes to cooking chicken. I tend to get a little bored, and I like to come up with new ways to prepare it. One of my favorite things to do is make pinwheel chicken. It's pretty simple, and it makes you look very fancy! Go ahead and impress your family with your pinwheel chicken skills!
So I got my creative juices flowing for this recipe with a fabulous Chopped At Home contest hosted by Sargento® cheese. Do you watch Chopped on the food network? It's a great show where the chefs get a basket filled with mystery ingredients. They then have to create a recipe using all of them. Some of them are really tough too! We've recently been watching the kid chefs compete. My daughter loves to watch them!!
So I was challenged to create a dish using:
chicken breasts
Sargento® Chef Blends™ Shredded 6 Cheese Italian
red bell peppers
Greek yogurt
I had a few ideas, but these pinwheels definitely stood out in my mind. I knew these ingredients would be great for it. I LOVED the challenge of using all four of them!
So now Sargento® wants you to get creative using their cheese and come up with your own dishes at home. They also are giving you a chance to win $10,000 in their Chopped at Home contest. You heard me right! $10,000 sounds like a great prize, and I'd love for one of my readers to WIN it! So please head on over and enter!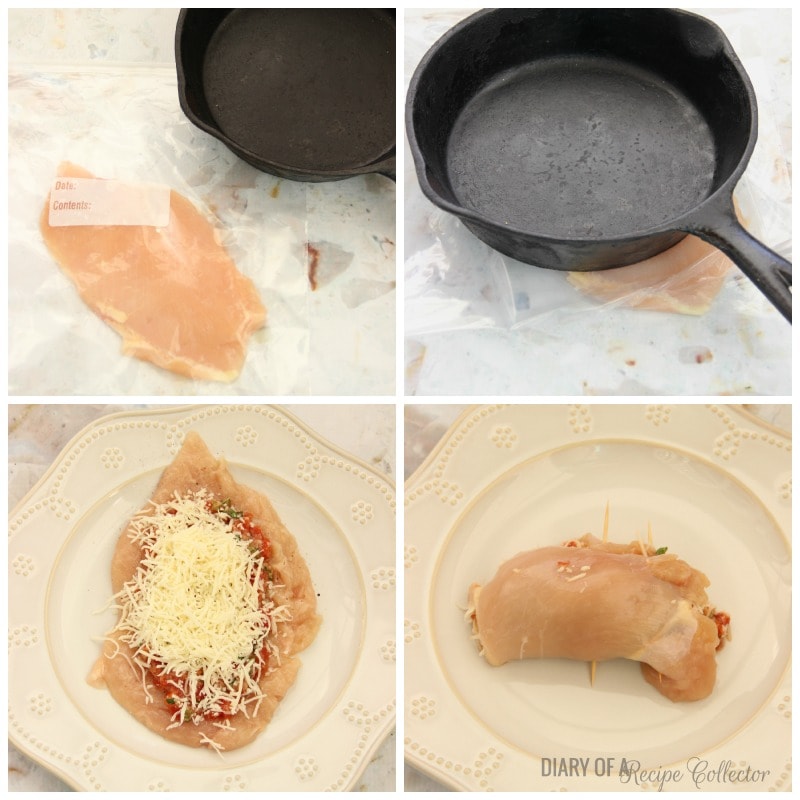 Pinwheel chicken is simple to make. Start out by cutting chicken breasts in half to provide you 2 thin slices of chicken. Place them in a storage bag and pound them out with a heavy-bottom skillet or side of a canned good. Fill them, roll them, secure them with toothpicks, roll them in yogurt and bread crumbs, and bake them up. Your family will be so impressed with your cooking skills and pretty presentation!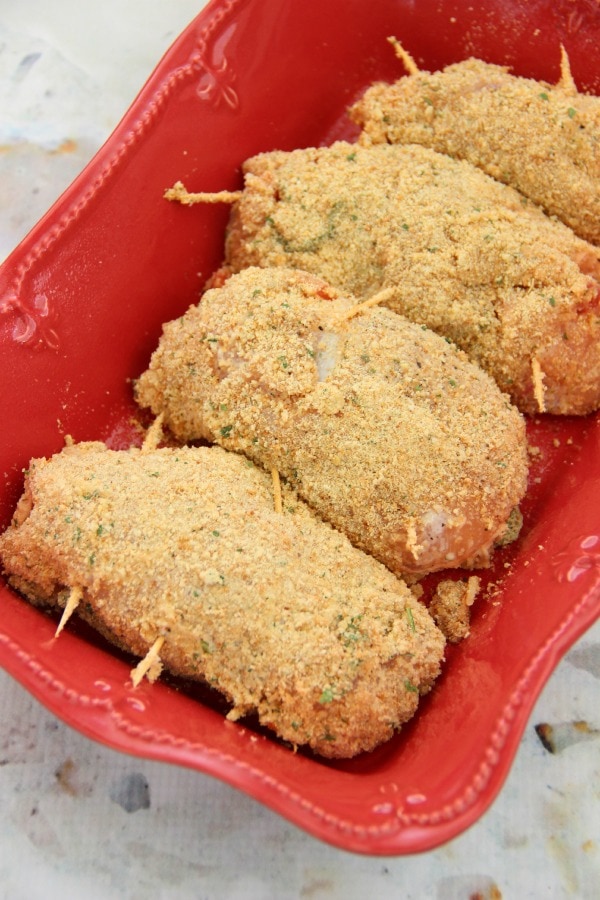 Have fun using all of the great Sargento® cheese blends for your recipes. There are 30 varieties and unique blends available. You will love the 6 Cheese Italian blend! I mean it has all the good ones like Mozzarella, Smoked Provolone, Fontina, Romano, Asiago, and Parmesan. It is the perfect combination for any Italian recipe creation you desire!!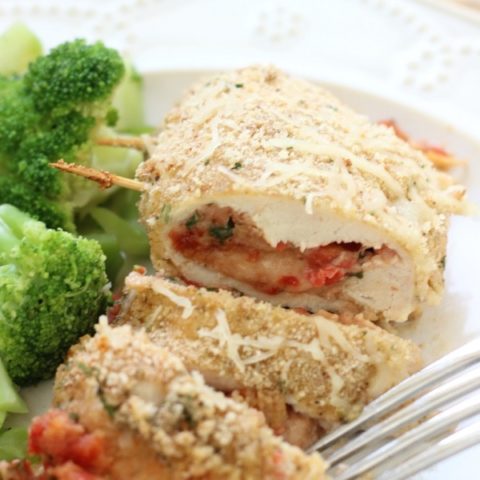 Italian Chicken Pinwheels
Ingredients
2 boneless skinless chicken breasts
salt and pepper
1 can diced tomatoes
1/2 cup diced red bell pepper
3 tbsp. shredded fresh basil
1 3/4 cup Italian bread crumbs, divided
1/2 cup Greek yogurt
long toothpicks
Instructions
Slice each chicken breast in half horizontally.
Place in a plastic storage bag and pound out. You can use a heavy skillet or the side of a canned good to do so.
Season each chicken breast with salt and pepper.
In a bowl, mix diced tomatoes, diced red bell pepper, basil, 1/4 cup Italian bread crumbs, and 1 tsp salt.
Top each chicken breasts with about 2 tbsp tomato filling and a 1/4 cup Sargento 6 Cheese Italian shredded cheese. Roll up and secure with 2 to 3 long toothpicks. It's okay if a little spills out.
Roll in greek yogurt or use a basting brush to coat chicken with yogurt and then roll in bread crumbs to coat chicken. Place in a greased casserole dish. Once finished rolling and breading all chicken breasts, spoon remaining filling along sides of chicken.
Bake at 350 degrees for 40 minutes. Remove from oven and top with a little more shredded cheese.
Recommended Products
As an Amazon Associate and member of other affiliate programs, I earn from qualifying purchases. This helps us keep our blog running efficiently and allows us to create more recipes for you.
Other recipes you might like:
Available in 30 versatile varieties, unique blends and distinct cuts, Sargento Shredded Cheese is always cut from blocks of 100% real, natural cheese. For more inspiration, check out the Sargento Pinterest page or visit Sargento.com for more information. The Chopped at Home Challenge gives viewers a chance to create their best recipe using the selected basket ingredients, including Sargento Shredded Cheese, for a chance to win $10,000!
This is a sponsored conversation written by me on behalf of Sargento®. The opinions and text are all mine.