Ham & Cheese Macaroni Muffin Cups – Perfect for school lunches and freezer-friendly too!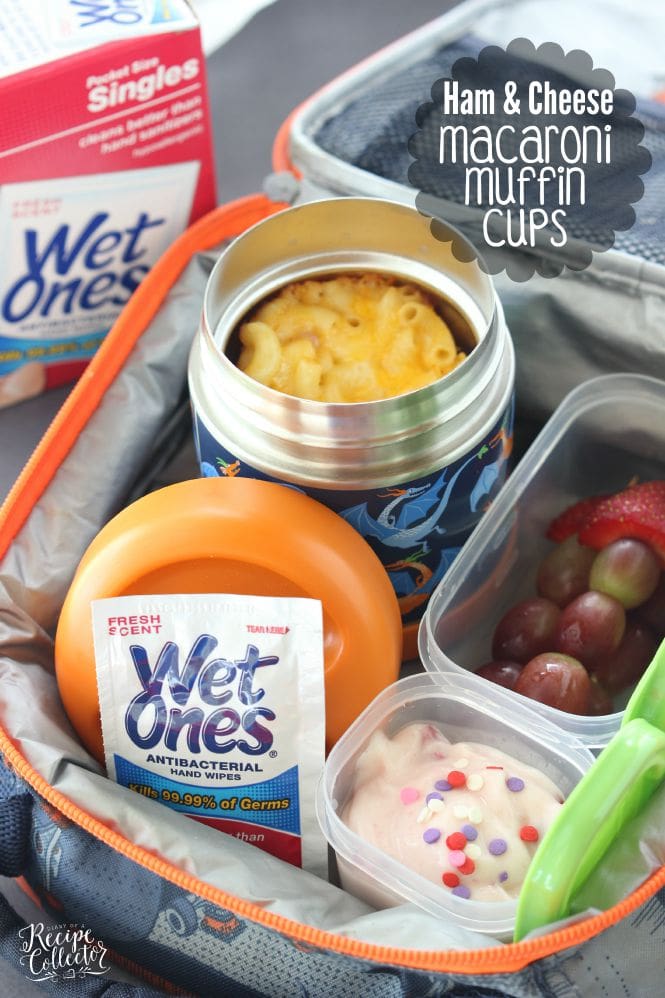 Hey everyone! It's September!!! The start of all things FALL begins! I'll be breaking out the fall decor this weekend! It's my most favorite season to decorate my house. Now my husband…he's probably cringing right about now thinking about helping me drag tubs of decor out of the attic…
But I LOVE it! Another thing I love is back to school stuff, as I've mentioned a lot lately. Just the other day, I partnered with Wet Ones Singles and shared this Lunch Calendar Printable with you guys. Today I'm back to share a great lunch idea with you. Ham & Cheese Macaroni Muffin Cups are an awesome make-ahead and freezer-friendly lunch idea for your children…and even you too!
The muffin version of mac and cheese makes these so lunch-friendly! I popped them in the microwave for 1 minute and 30 seconds and quickly sealed them up the thermos. They were still warm and yummy in time for lunch!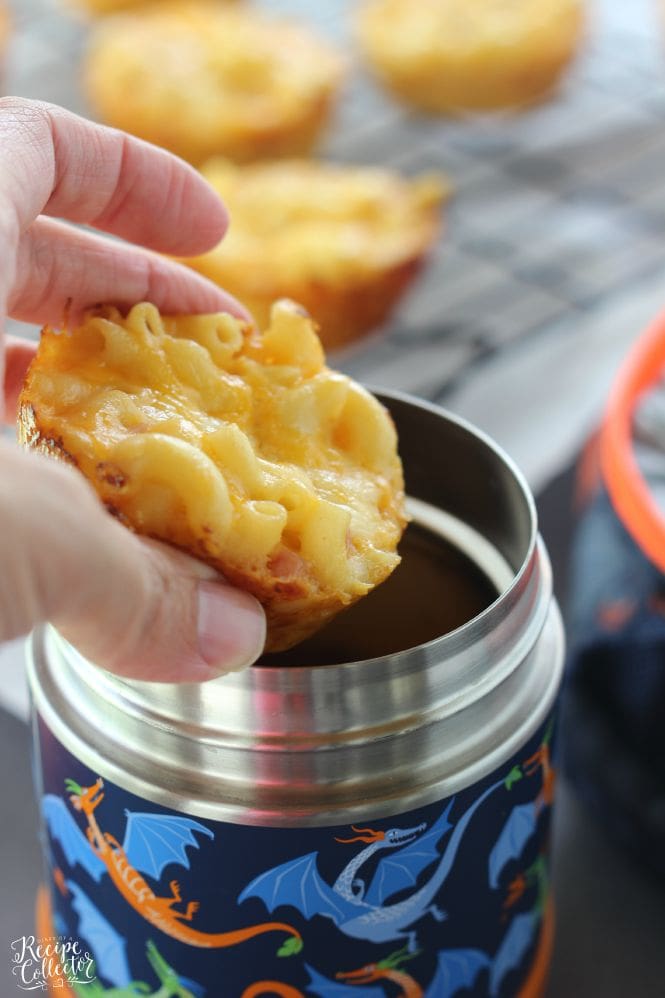 To go along with these Ham & Cheese Macaroni Muffins, I made some fruit kabobs with grapes and strawberries. Because who doesn't love food on a stick? I also added some yogurt with sprinkles. I freeze the yogurt, and it is thawed by lunch time. I don't have to worry about it spoiling that way.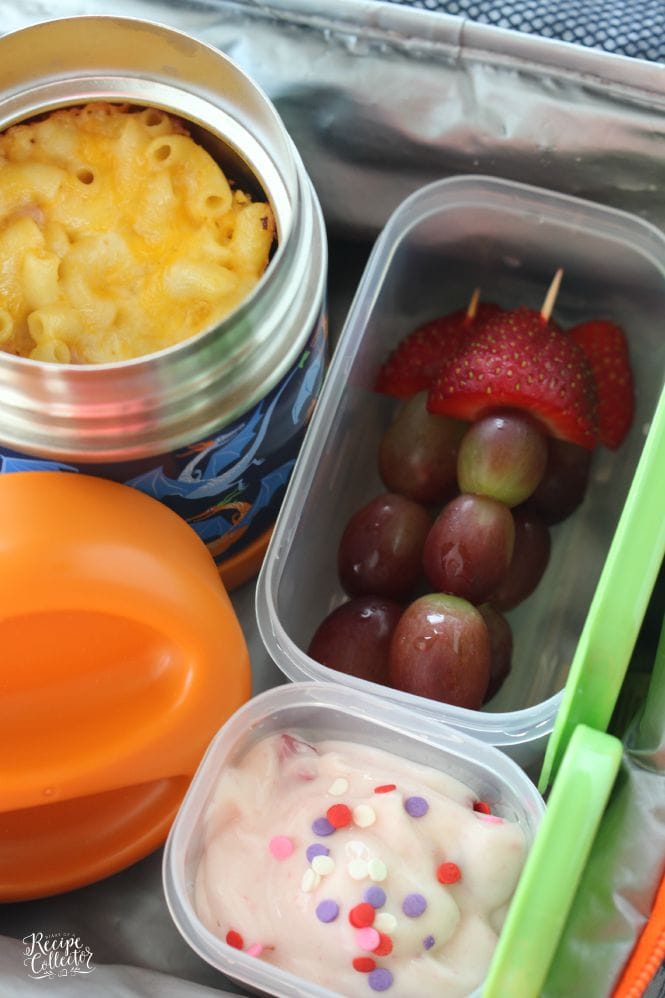 Don't forget how convenient these Wet Ones Singles are for lunch boxes too. Since who knows how many surfaces your children have touched before heading off to the lunchroom, you can feel better about them having clean hands to eat, and they kill 99.99% of germs. Unlike a hand sanitizer, they don't dry out skin since they have aloe in them. They are also hypoallergenic. So your children can be ready to chow down on these Ham & Cheese Macaroni Muffin Cups with clean hands! #WishIHadAWetOnes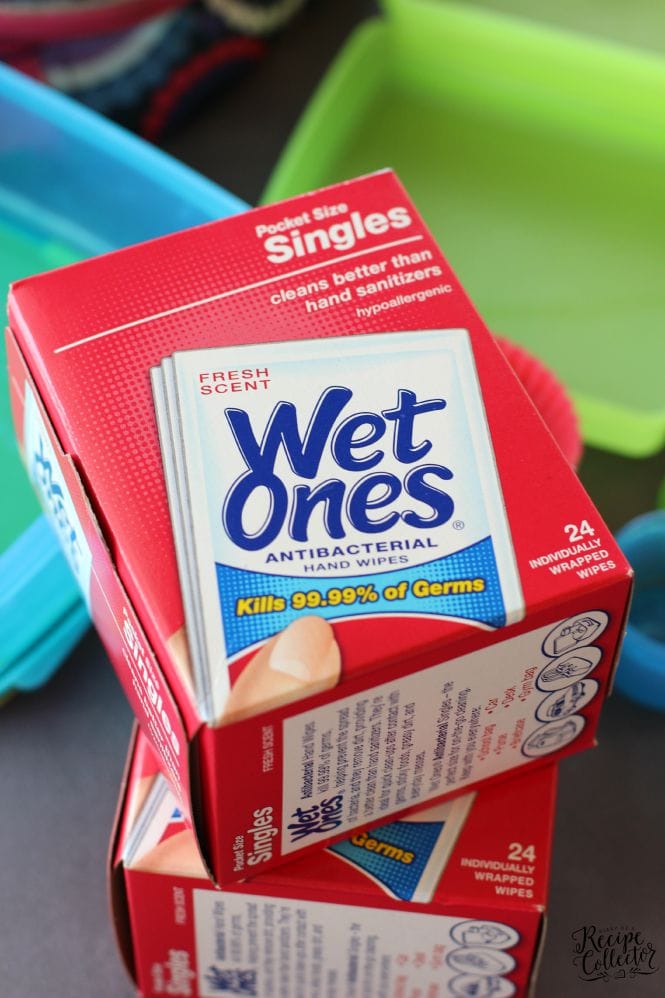 These Ham & Cheese Macaroni Muffin Cups are super easy. And those crispy edges…those are my favorite part! You can add more ham if you'd like too. I only added a cup to this recipe, but if you like more meat, go ahead and add some more. After I let them cool, I placed them in a freezer bag and froze them. In the morning, just take out and heat how ever many you need.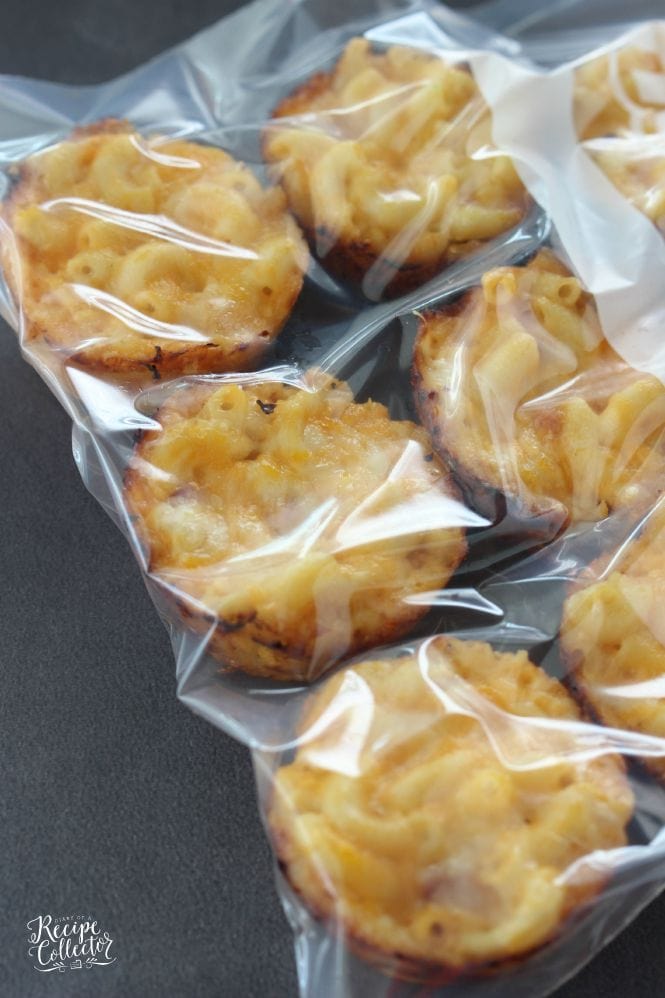 Ham & Cheese Macaroni Muffin Cups
Author:
Ingredients
3 cups raw macaroni
1 12 oz. can evaporated milk (I used low-fat)
1 egg, beaten
16 oz. cheddar, shredded
8 oz. colby jack, shredded
1 cup ham bits (found in lunch meat section)
4 tbsp melted butter
salt and pepper, to taste
Instructions
Boil macaroni until cooked. Drain.
In a large bowl, mix cooked macaroni, evaporated milk, egg, melted butter, ham bits, and 16 oz. shredded cheddar. Season with salt and pepper.
Spray 2- 12 count muffin tins with cooking oil spray. Fill 24 muffin cups (no paper liner) with macaroni and cheese. Top each with shredded colby jack cheese.
Bake at 350 degrees for 18-20 minutes or until golden brown. You can cook a little less or longer depending on how crispy you like the edges. Cooking time will vary depending on material of your muffin tin. A dark, non-stick muffin tin will cook faster as with all baking.
Go here to print the Lunch Calendar.

Other Lunch Ideas:
Roasted Red Pepper & Turkey Wrap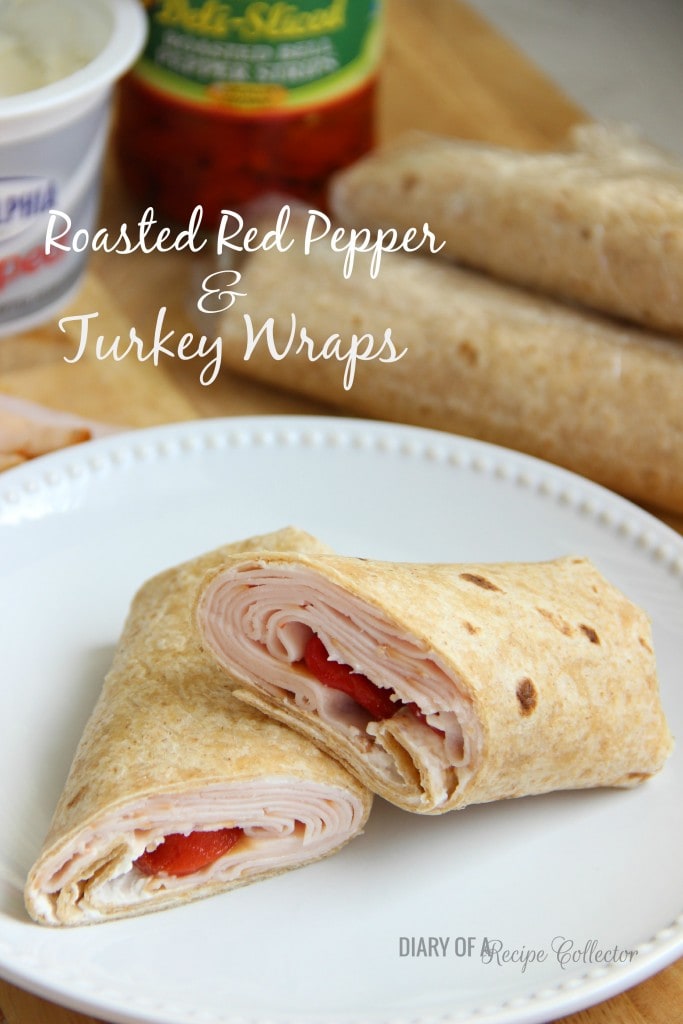 This is a sponsored conversation written by me on behalf of Wet Ones®. The opinions and text are all mine.