French fries packed with a punch of buttery garlic flavor and a perfect accompaniment to your favorite burger!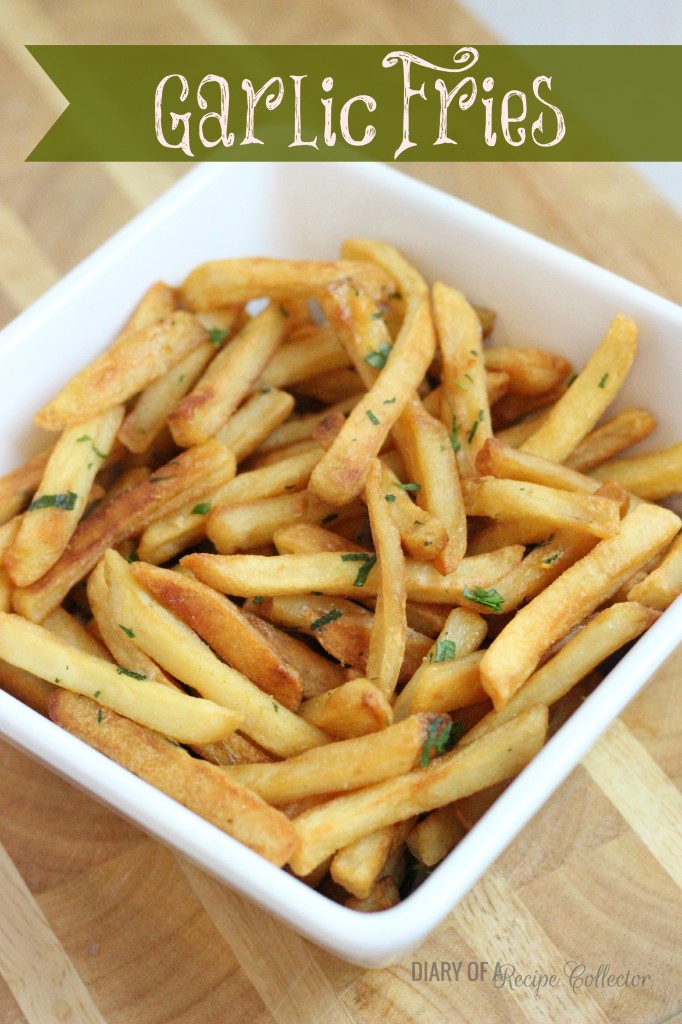 So these little french fries are a total indulgence.  They are not the kind of french fries I make on a regular basis.  They are reserved for those nights when we just want something a little different and fun.
Why you might ask?  What could be so indulgent?  Well…they are tossed in a garlic butter sauce after baking in the oven.
See!  I told you they were pretty darn indulgent.  I mean who takes french fries and puts butter on them.  I told you they were meant to be fun.  I'm not recommending you eat them every night…just when you want to be a little crazy with your supper.
Oh and make sure you don't plan on going on any dates after eating these babies, unless of course, the date is with a person who ate these too.   Then you just cancel out the garlic breath.
These fries also received rave reviews during our dinner too!  My husband said they were, "Scrumdiddliumptious!"  My oldest daughter said they were as good as boiled crabs and boiled crawfish.  This was HUGE people because that child LOVES boiled crabs and crawfish!  Needless to say, I was pleased that everyone liked them!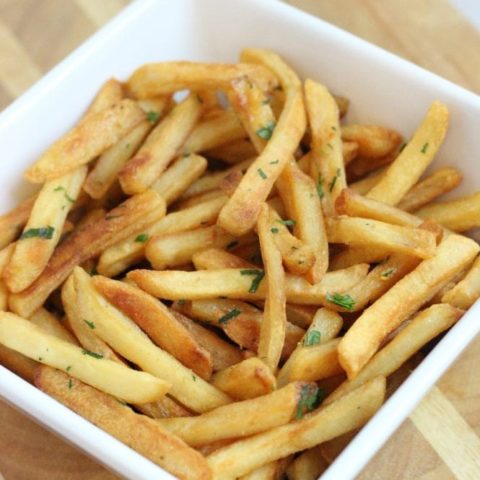 Garlic Fries
Ingredients
1/2 to 3/4 bag of fries (enough to spread evenly in an 11 x 17 pan) I used Ore-Ida Golden Fries
4 tbsp butter
1 clove garlic, finely chopped
2 tbsp chopped parsley
Instructions
Cook fries in oven according to package directions.
In a small pot, melt butter over low heat.
Add garlic and let it infuse in butter for about 5 minutes over medium low. Be careful and watch it closely to make sure it doesn't burn.
Turn off heat and add parsley.
Once fries are removed from oven, pour them into a large bowl.
Pour butter mixture over fries and toss with a large spoon since they will be hot.
Pour fries back onto sheet pan and place back in oven for another 3 to 5 minutes.
Other recipes you might enjoy: