Frito Corn Salad – Perfect make-ahead side dish made with Chili Cheese Fritos!

If you are ever looking for a great dish to take somewhere, this is a good one!  Everyone always loves it!
It is one of those good make-ahead dishes.  It is always a winner with my family too because we all LOVE corn.  My husband was not much of a corn-eater until he met us!  He pretty much has to love it now.  I'm still working on my oldest daughter.  I know I just have to give it time:)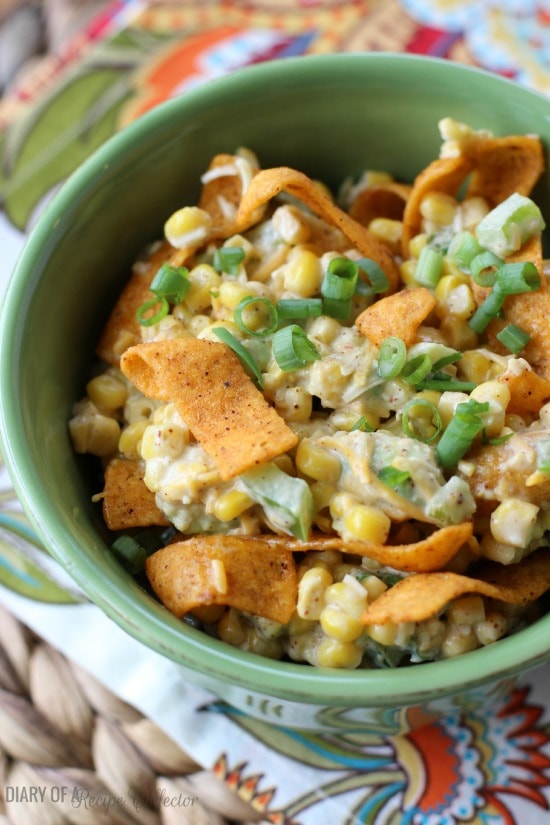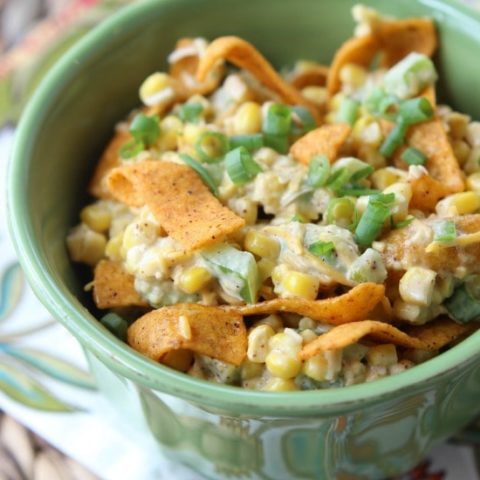 Frito Corn Salad
Ingredients
3 cans corn, drained
4 green onions, sliced
1/2 bell pepper, diced
1 1/2 cups shredded cheese (cheddar or colby jack mix)
1 cup mayo
1-2 avocados
1 tsp chili powder
1/2 tsp cumin
1 10 oz bag chili cheese Fritos
Instructions
To a large bowl, add corn, green onions, bell pepper, and shredded cheese and stir to combine.
In a separate bowl, mix mayo, avocados, chili powder, and cumin. Add this to the corn mixture and stir to combine.
Mix in Fritos right before serving.
Notes
* If making the night before, wait to mix in avocados and Fritos before serving. This way the avocados won't turn brown, and the Fritos will stay crisp.
 Looking for other similar recipes?