Four Cheese Macaroni – A delicious recipe for homemade macaroni filled with cheddar, muenster, pepperjack, and parmesan cheese!
Be sure to subscribe to my newsletter HERE so you never miss a new recipe!
Oh my goodness folks!  Things are heating up around here!  Not outside, although it is sweltering down here, but in my brain.  I am going up to my classroom everyday here lately trying to get ready for the upcoming school year, and I am beginning to get a wee bit stressed about getting it all done.
Like I totally skipped out on posting this little recipe yesterday because my brain was full of school stuff to do.  Sorry guys!  Please be patient with me over the next month while I get my school groove back.
I am, however, so excited I am about to burst, and cannot wait for school to start!  There is nothing like the beginning of the year!  I love all the new supplies, the feeling of a fresh start, and knowing that fall is on its way is so comforting!  My kids are getting super excited too!  I think they are ready and have definitely entered into the summer "I'm bored" slump.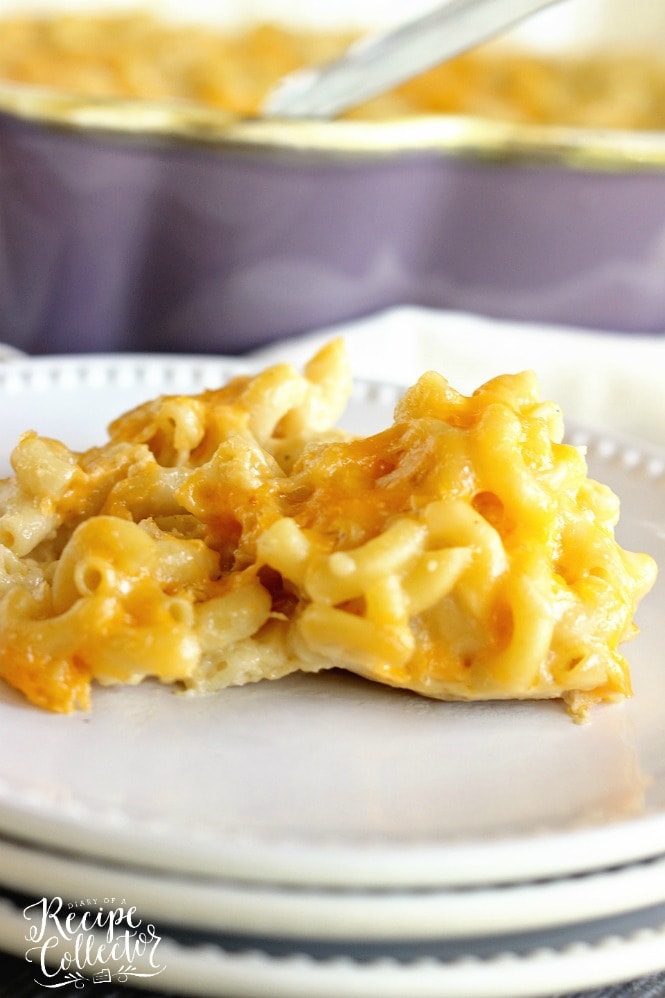 I am doing a lot lately behind the scenes on this little blog to get ready for the upcoming fall ahead too!  I have a few ideas up my sleeve that I can't wait to post.  We are about to embark on the time of year for comfort food, and I can't wait for that!!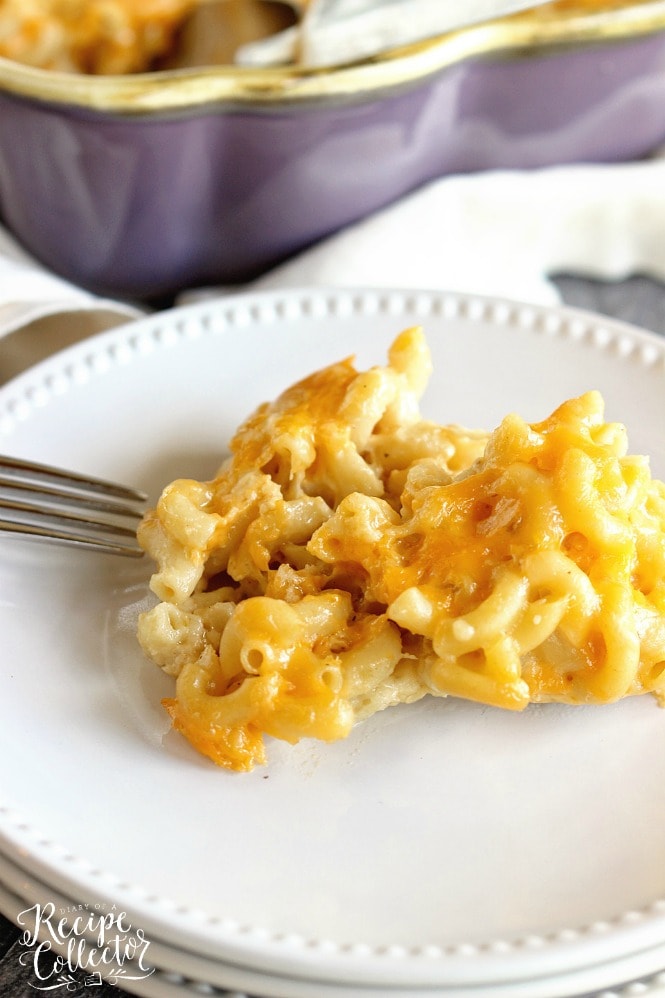 So I thought I'd share a total comfort food recipe for our family.  I love making my sister's homemade macaroni and cheese recipe!  It is sooooo easy and the best macaroni and cheese ever!  I love how you just throw everything in a bowl and mix it up!  The hardest part is shredding the cheese, but it makes me feel better because I burn calories so I can eat more of this wonderful Four Cheese Macaroni!
Now you can certainly make this with just cheddar and colby jack like in this recipe.  We do love our cheese around here, so I like to change it every now and then.  Hope you enjoy this one like we do.  It's perfect for anymore summer barbecues and a great side on your Thanksgiving table!!  Have a great day guys!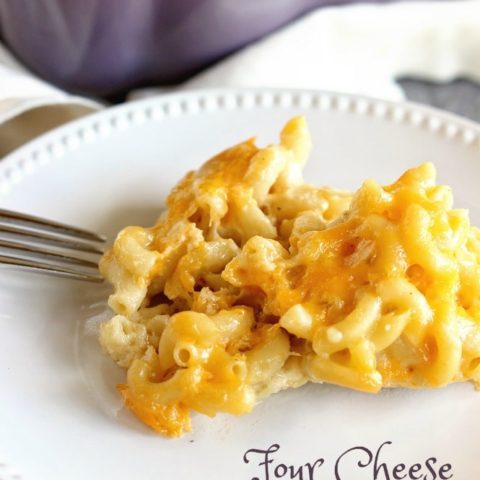 Four Cheese Macaroni
Ingredients
3 cups raw macaroni
1 12 oz. can evaporated milk (I used low-fat)
1 egg, beaten
2 cups shredded cheddar cheese, divided
1 cup shredded muenster cheese
1 cup shredded pepperjack cheese
1 cup shredded parmesan cheese
4 tbsp melted butter
salt and pepper, to taste
Instructions
Boil macaroni until cooked. Drain.
In a large bowl, mix cooked macaroni, evaporated milk, egg, melted butter, and all but 1 cup of cheddar cheese. Season with salt and pepper.
Spray a baking dish with non-stick cooking oil spray. Pour macaroni mixture into dish. Top with remaining 1 cup of cheddar cheese.
Bake at 350 degrees for 25 minutes.
Notes
*You can use any combination of cheese. If you like more pepperjack, go ahead and cut back on cheddar to add more of it.
Recommended Products
As an Amazon Associate and member of other affiliate programs, I earn from qualifying purchases. This helps us keep our blog running efficiently and allows us to create more recipes for you.
Other recipes you might like:
Ham & Cheese Macaroni  Muffin Cups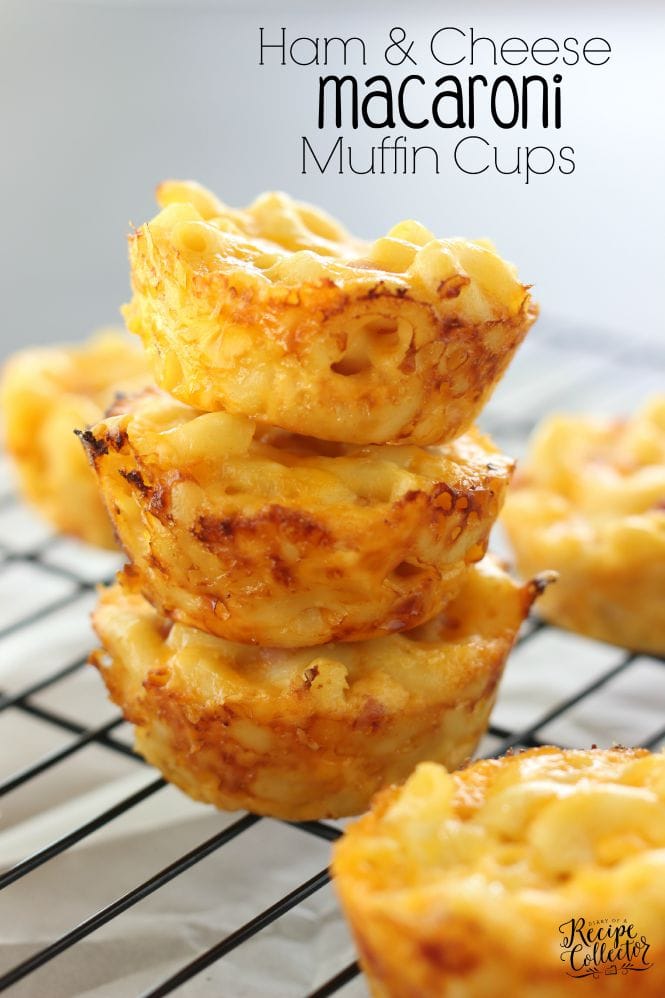 Southwestern Chicken Pasta Bake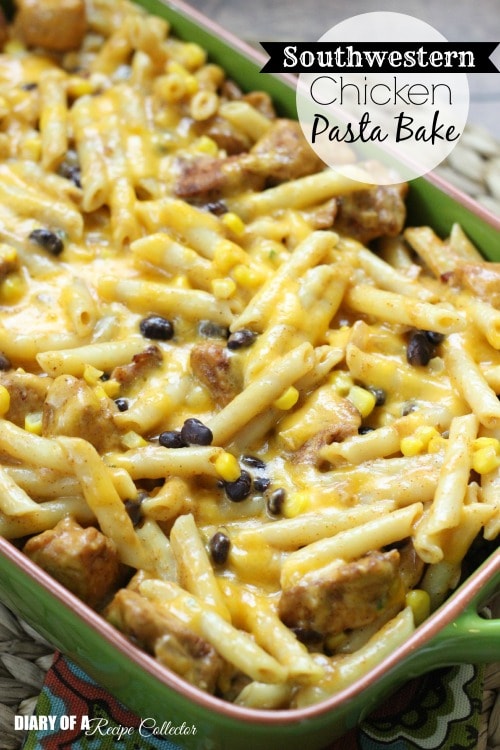 You can find more APPETIZER RECIPES HERE.
You can find ALL RECIPES HERE.
For more ideas, follow me on:
FACEBOOK, PINTEREST, INSTAGRAM, TWITTER, AND PERISCOPE.
Get FREE recipes delivered to you by email: SIGN UP HERE!