Easy Burrata and Tomatoes – Slightly warmed burrata, basil, olive oil, and diced tomatoes come together for a perfect appetizer or salad.
How can something so simple be so delicious? This Easy Burrata and Tomatoes recipe is our new favorite!!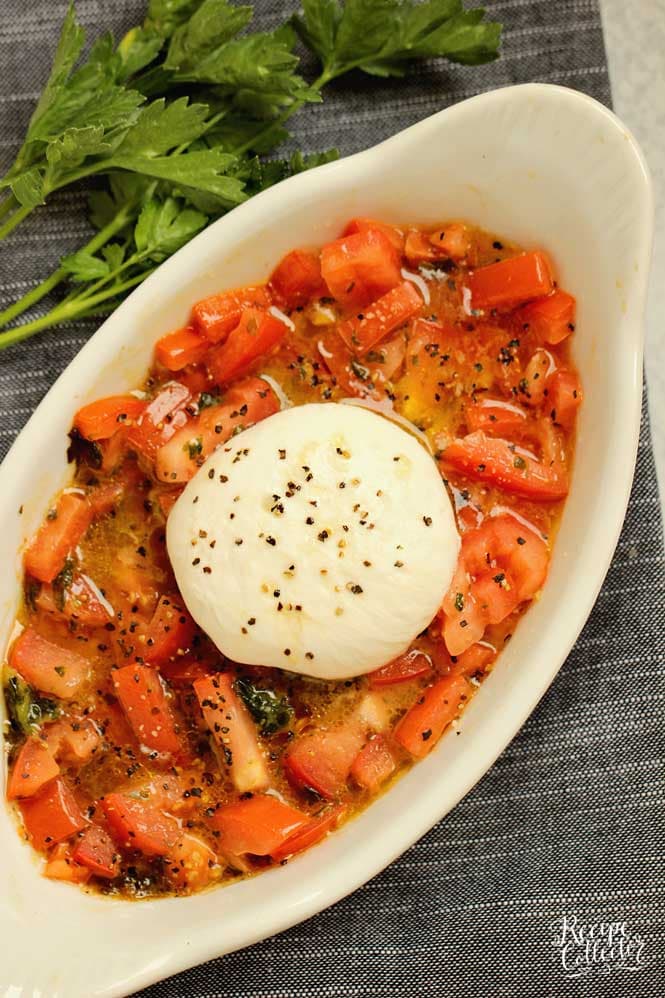 Our recent travels to Nantucket inspired this recipe. We had this as an appetizer, and we both knew we would be making this once we got home! I loved how the tomatoes weren't fancy…just regular tomatoes, diced.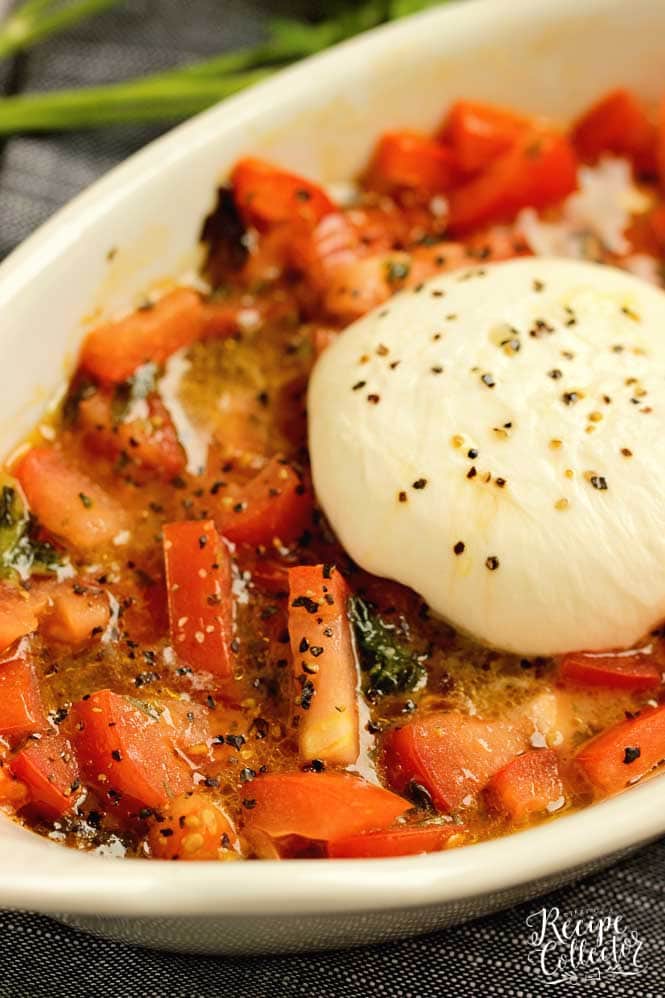 Tips for this Burrata and Tomatoes:
I used a basil paste in the recipe. I love this handy ingredient! It's perfect for sauces, and of course, this burrata. I find it in the produce section in a tube.
I found small balls of burrata in the specialty cheese case at the grocery store.
The only other ingredients you need, you probably already have: tomatoes, olive oil, and salt and pepper!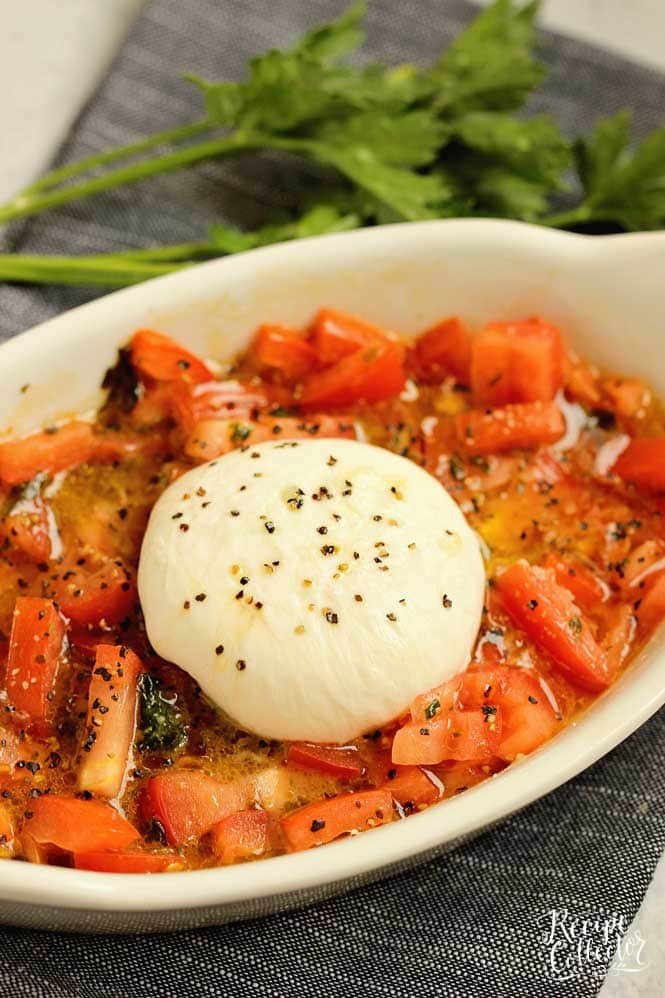 Connect with Diary of a Recipe Collector! Follow us on social media, so you never miss a recipe!
Email Subscription | Facebook | Instagram | Pinterest
Other recipes you might like:
Easy Burrata and Tomatoes
Ingredients
2 tbsp olive oil
1 tsp basil paste, found in produce section
3 roma tomatoes, diced
1 to 2 small balls of burrata
1/2 to 3/4 tsp salt
1/4 tsp pepper
Instructions
In a small baking dish or cast iron skillet, mix olive oil, diced tomatoes, basil paste.
Sprinkle with salt and pepper.
Top with burrata. Sprinkle burrata with a little salt and pepper and a little drizzle of olive oil.
Bake at 350 for about 4 to 5 minutes just until cheese is warmed but not melted. Serve.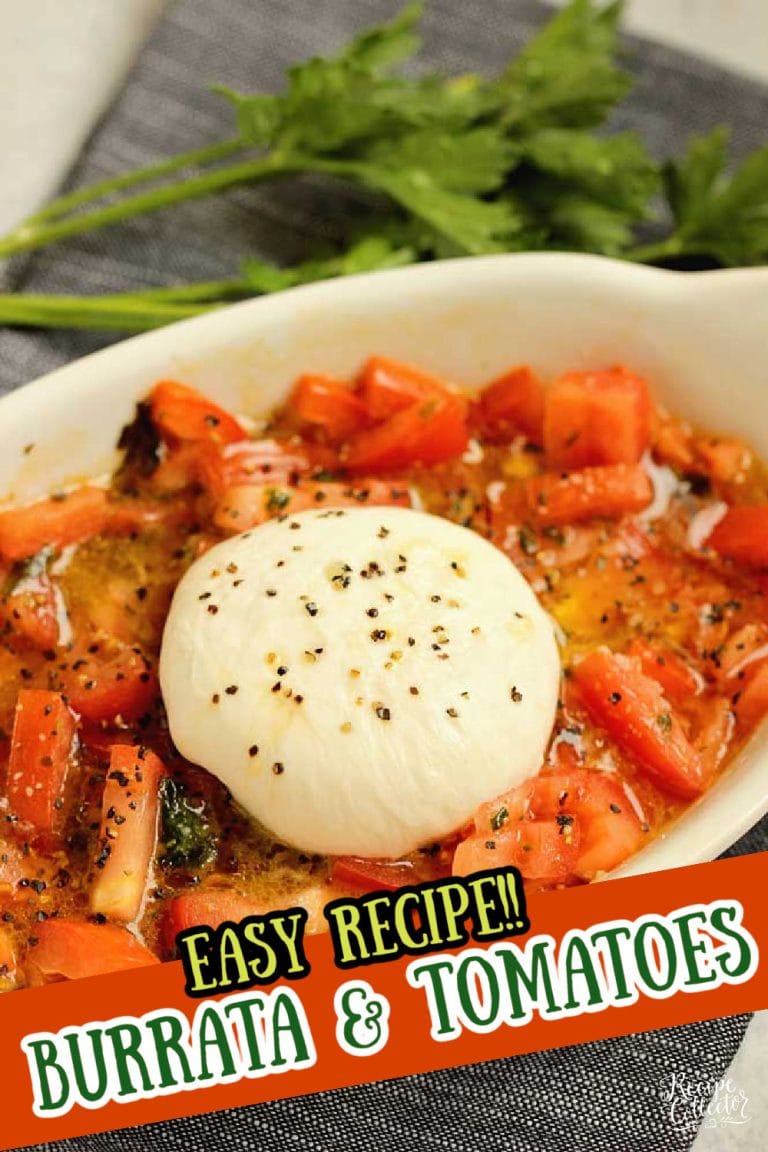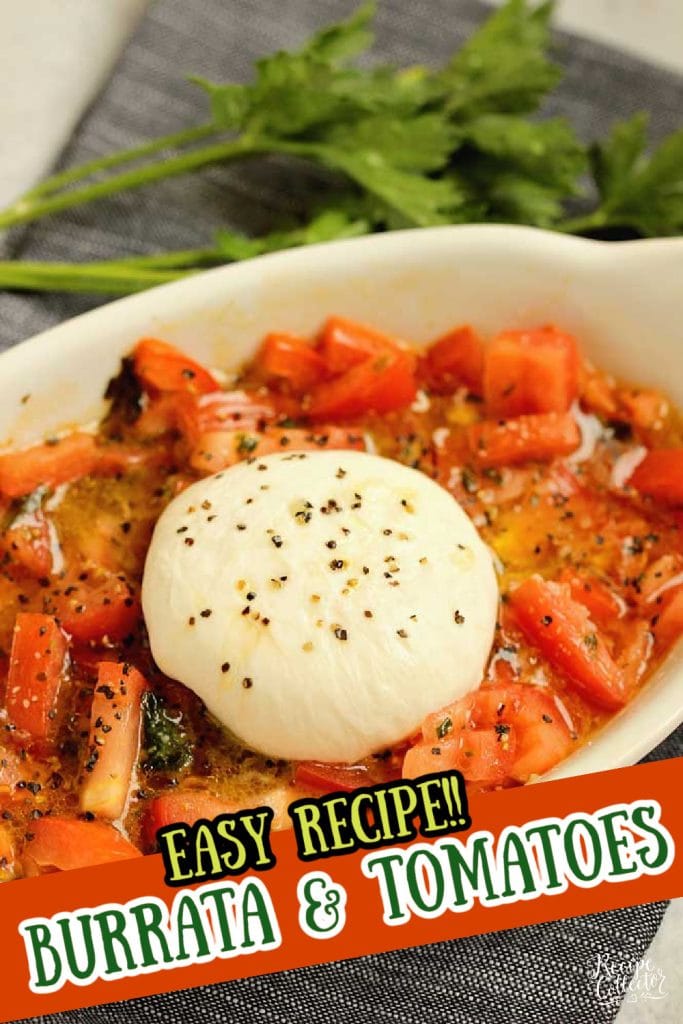 You can find more MAIN DISH RECIPES HERE.
You can find ALL RECIPES HERE.
For more ideas, follow me on FACEBOOK, PINTEREST, INSTAGRAM, AND TWITTER.
Get FREE recipes delivered to you by email: SIGN UP HERE!