Double Mocha Poke Cake – An easy poke cake recipe using a box cake mix doctored up with pudding mix, sweetened condensed milk and expresso powder. It's topped with a heavenly mocha pudding whipped icing!
Calling all you chocolate lovers out there!  I've got a treat for you!  This easy Double Mocha Poke Cake is an easy recipe you want to have in your stash.  I made it last week when we had some friends over for dinner.  It's about time I'm posting a new dessert recipe on here.  I am a dessert-aholic, but you probably can't tell by the lack of desserts I've posted over the past year.  I'm so happy to be sharing a new one with you!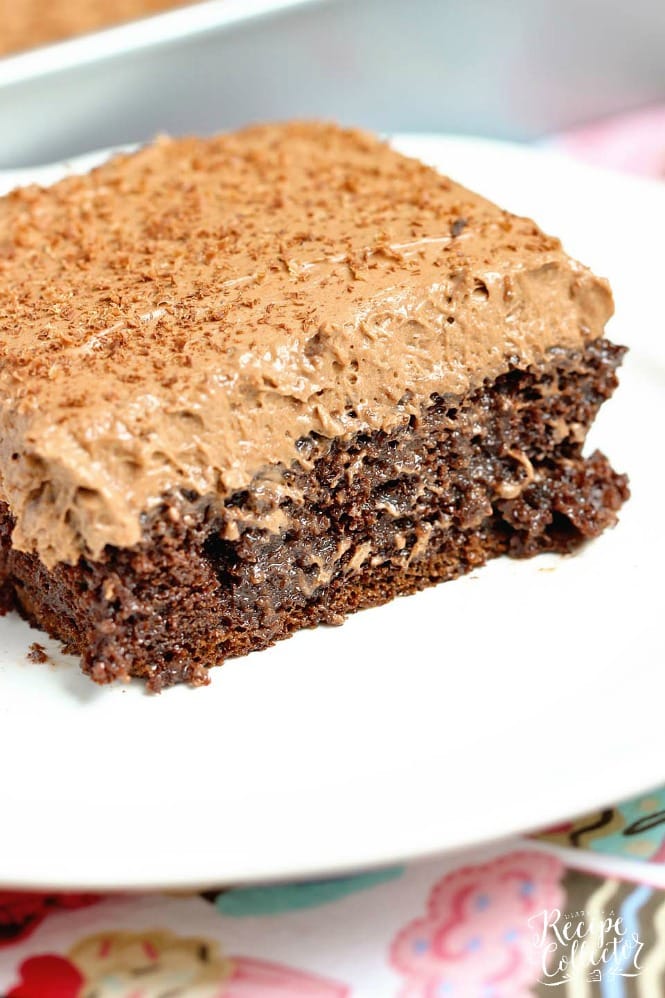 This one has the deep mocha flavor in both the cake and the icing.  The expresso powder brings out the flavor of the chocolate and gives it this richness that is oh so good!  I pretty much put expresso powder in just about every chocolate dessert I make now because I love the flavor so much.  (I use this expresso powder.  I find it at my grocery store, but you can also order it here.)
Speaking of being obsessed with mocha flavor.  I'm also obsessed with these mocha k-cups too.  I like to have one at night after the kids go to bed.  I'll grab one of those and relax with my favorite book or my favorite tv show.  Lately, I'm all about the books.  I read Crazy Rich Asians last week, and now I'm reading the sequel China Rich Girlfriend.  It's not my typical book.  It kind of reminds me of a Real Housewives with a little Downton Abbey mixed in set in Singapore.  Very different from my usual.  But I love the story with a few little twists and turns mixed in there.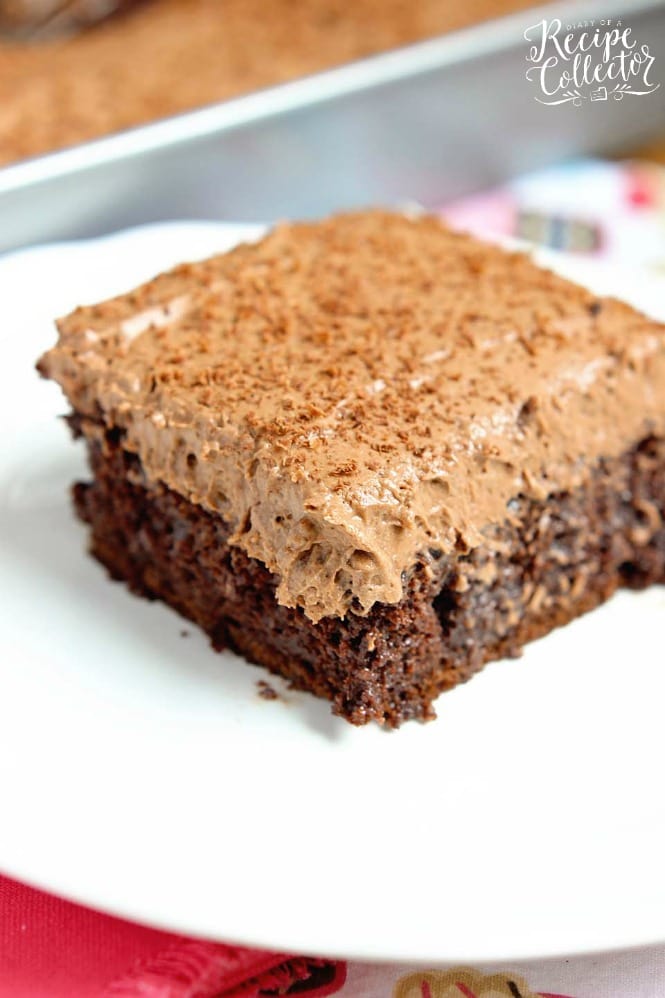 So this cake is also special because it is soaked with sweetened condensed milk i.e. liquid gold.  🙂  Let it set up in the refrigerator for a little while because it makes a great refrigerator cake with a cold glass of milk! One bite of this cake, and I'm sure you'll be all about the mocha flavor too!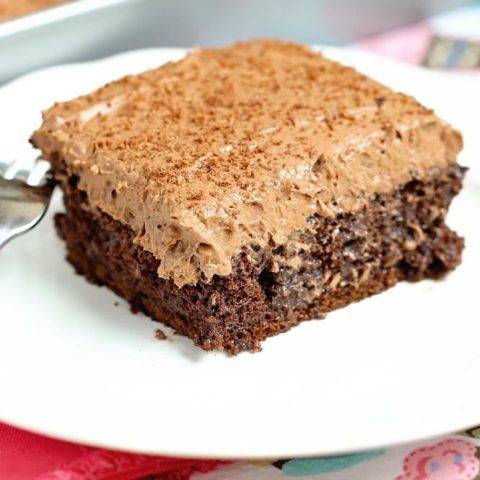 Double Mocha Poke Cake
Ingredients
1 devil's food cake mix
2 3.4 oz instant chocolate pudding mixes
oil, water, eggs called for on cake mix
1tbsp plus 1 tsp instant expresso powder
1 can sweetened condensed milk
1 cup heavy whipping cream
1 cup milk
optional: hershey bar for grating on top
Instructions
Prepare cake according to package directions adding 1 box of pudding mix and 1 tbsp expresso powder to other ingredients before mixing. Bake according to package directions in a 13 x 9 pan.
Once cake is removed from oven, poke several holes all over the top of cake with a toothpick. Drizzle sweetened condensed milk evenly over entire cake. Allow cake to sit until cool.
Once cake has cooled, prepare icing by whipping 1 cup of heavy whipping cream. In a separate bowl, mix pudding mix with 1 cup milk. Add to whipped cream and mix will. Spread icing over cooled cake. Top with grated hershey bar. Refrigerate for at least 2 hours and serve.
Recommended Products
As an Amazon Associate and member of other affiliate programs, I earn from qualifying purchases. This helps us keep our blog running efficiently and allows us to create more recipes for you.
Looking for other great desserts?
Boston Cream Pie Poke Cake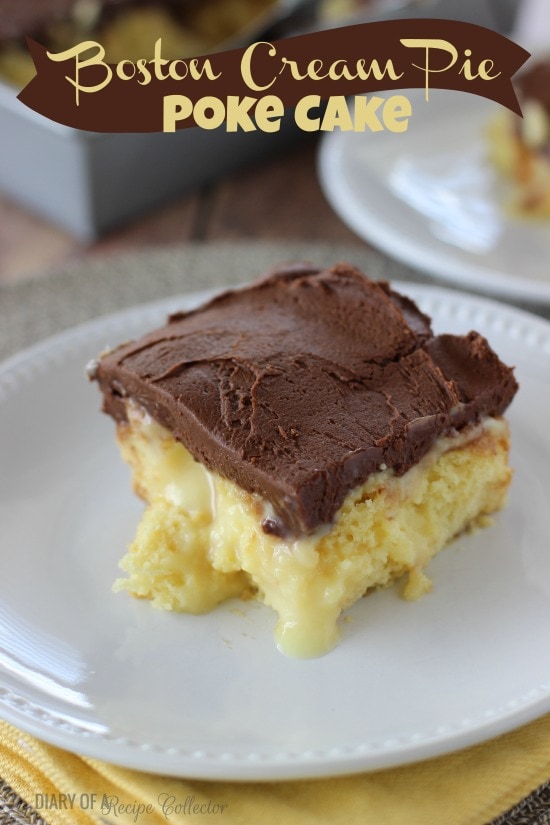 Chocolate Dream Trifle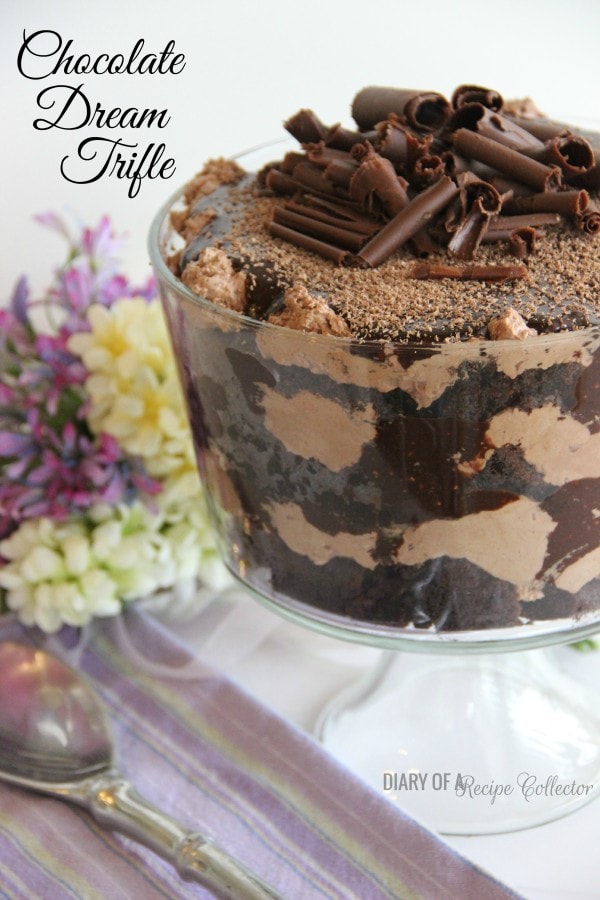 Dr. Pepper Vanilla Float Cake Brownies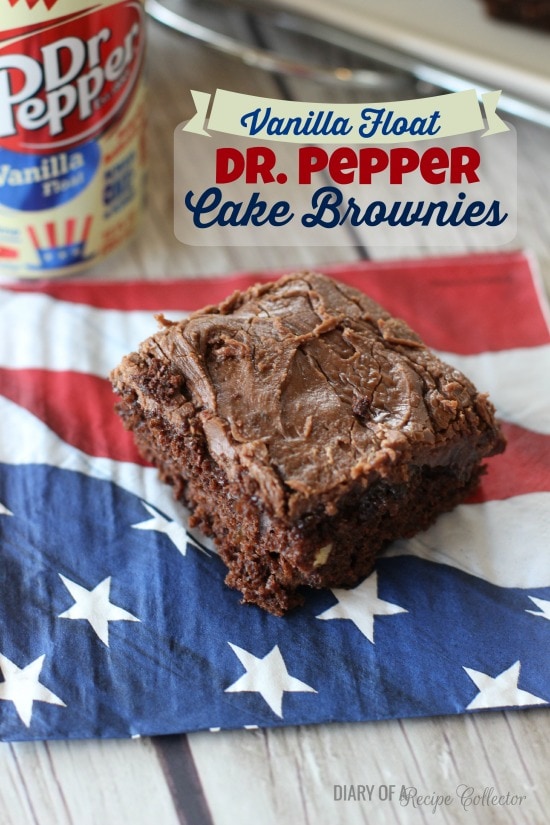 You can find more MAIN DISH RECIPES HERE.
You can find ALL RECIPES HERE.
For more ideas, follow me on FACEBOOK, PINTEREST, INSTAGRAM, TWITTER, AND PERISCOPE.
Get FREE recipes delivered to you by email:  SIGN UP HERE!