Crispy Chocolate Chip Cookies – The perfect crispy yet chewy cookie that is super quick and easy to make with no chilling of dough required!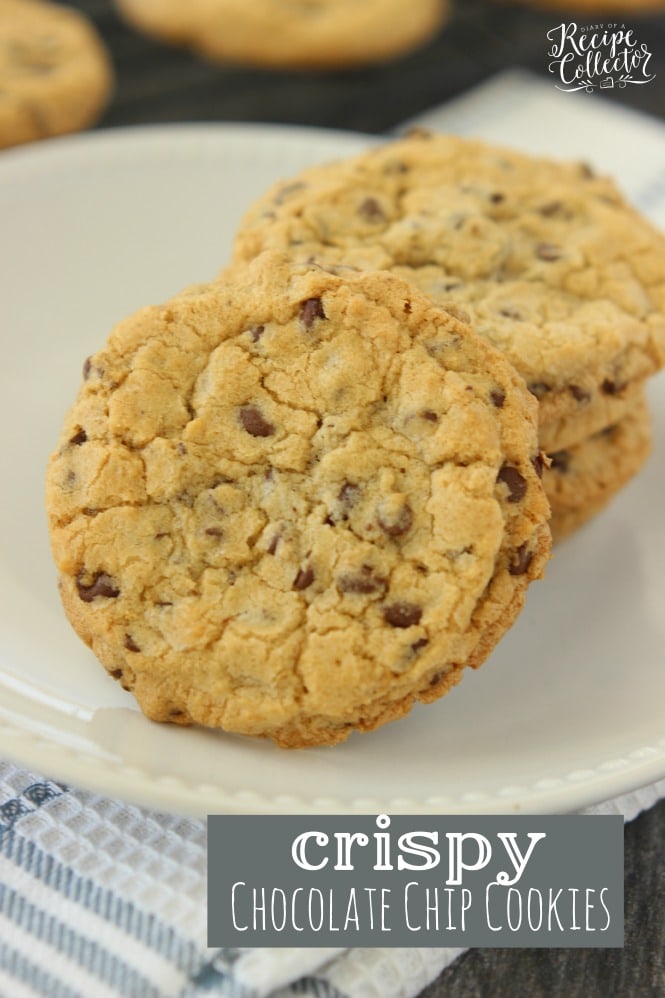 My blog is almost 3 years old, and I've yet to put a chocolate chip cookie recipe on here.  That's a shame because they are my absolute favorite and perfect dessert.  So how could I have waited so long?  Well…the truth is that Pinterest is full of some amazing chocolate chip cookie recipes.  I've made some really good ones from other bloggers that I really love.  I pin cookies on Pinterest like no tomorrow, and you can follow my Cookies board here if you love them like me.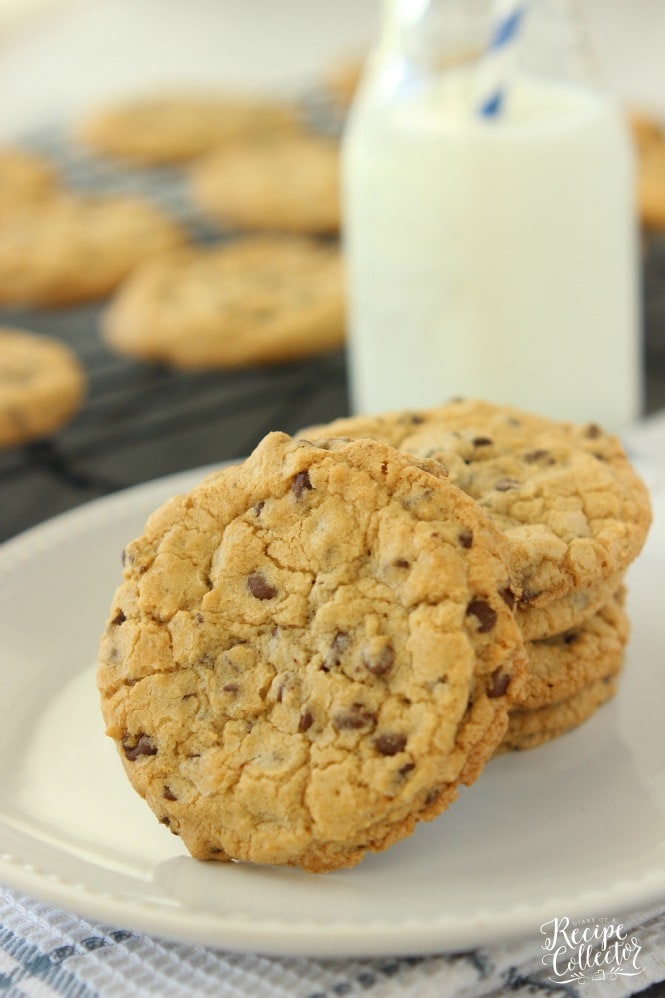 But most of the cookies I've made are soft and chewy cookies.  Those are my personal favorite…until I tried these on vacation this summer.  I never thought I was a crispy cookie kind of girl.  But I tried some from my nephew's fiance, and I was hooked.  And I was even more intrigued when she told me they were an old family recipe.  And….that they don't have any butter!  They are made with good ol' shortening!  I'm all about a good old-fashioned recipe like that.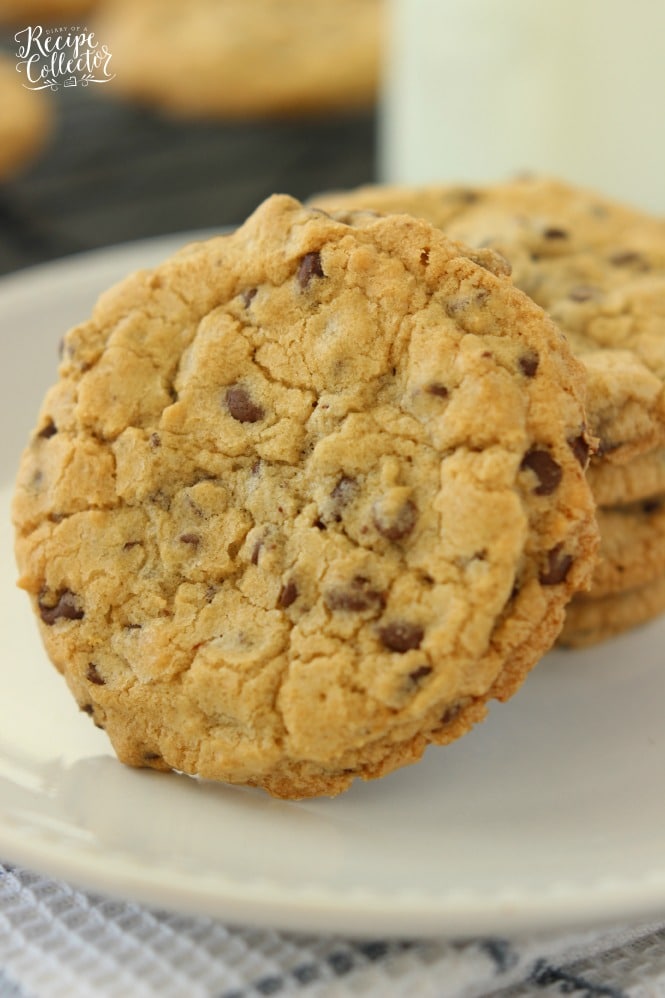 I immediately knew I would be making them soon.  Once I finally got around to it, I was so surprised by how easy they were to make.  Most of the time, I have to chill my dough to prevent my cookies from spreading too much…but not with these!  They are super low-maintenance cookies!  All you do is mix them up, scoop them up, and bake 'em.   They come out perfectly!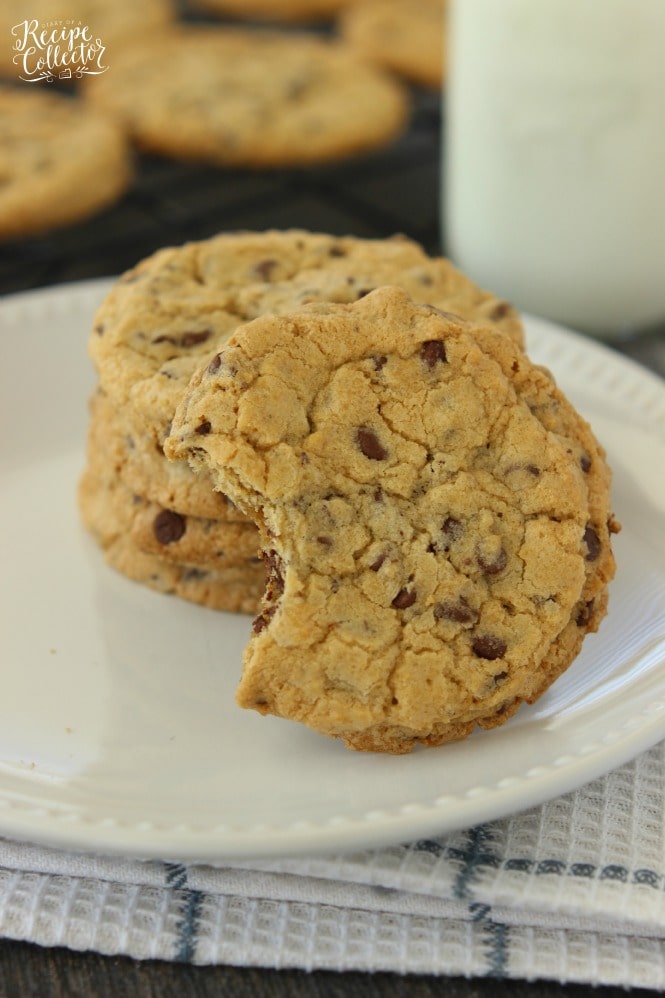 And you know what else makes them so good.  They are filled with mini chocolate chips.  There are chocolate chips in every bite!  Just another key to a successful cookie!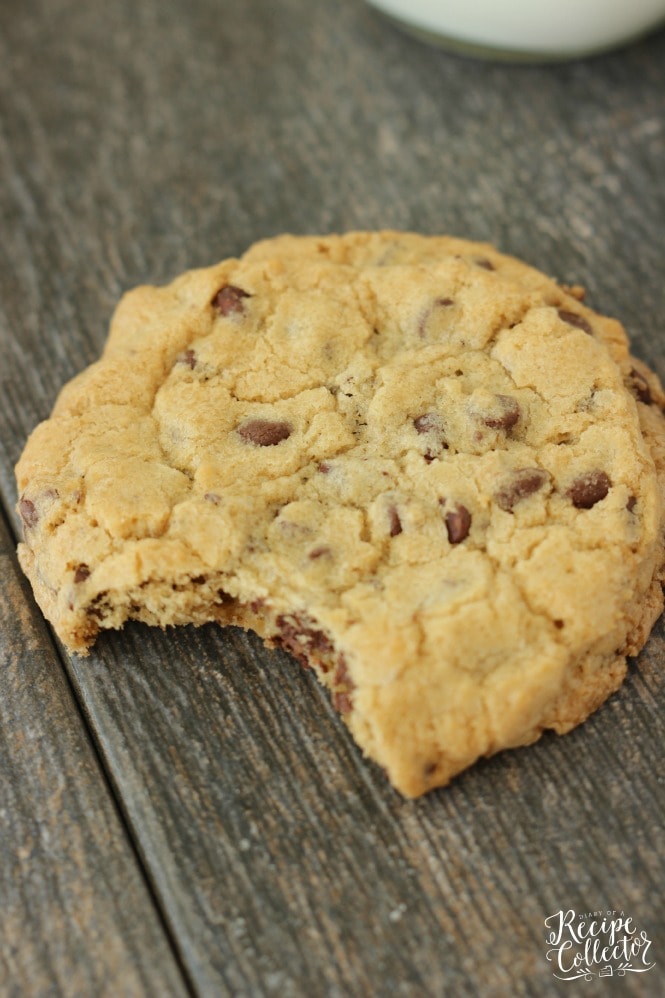 I also tested these out on a Silpat mat and without one.  They came out great either way!  Like I said…LOW MAINTENANCE!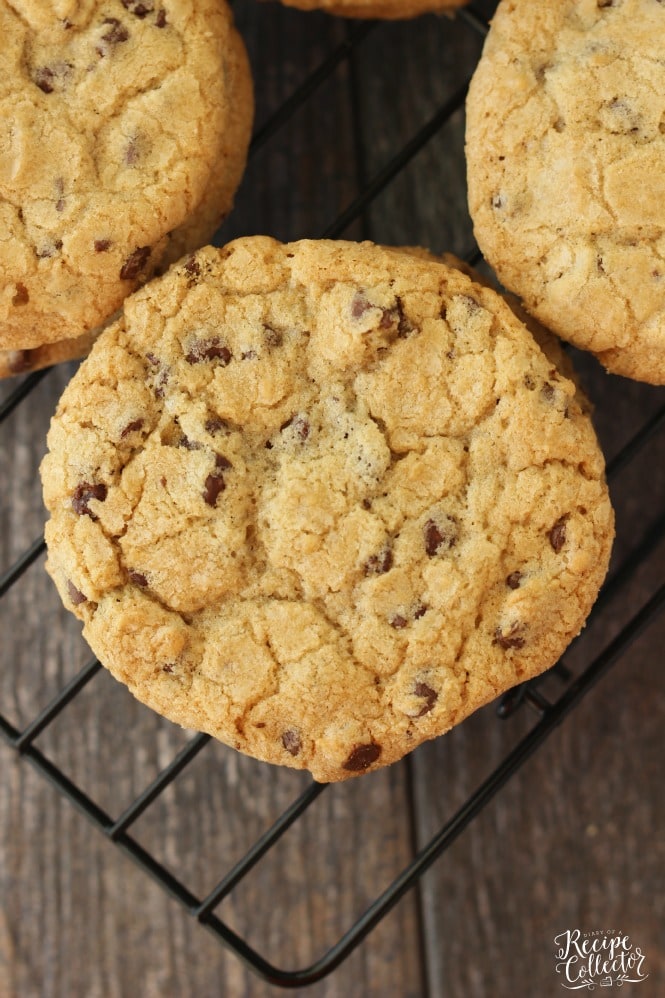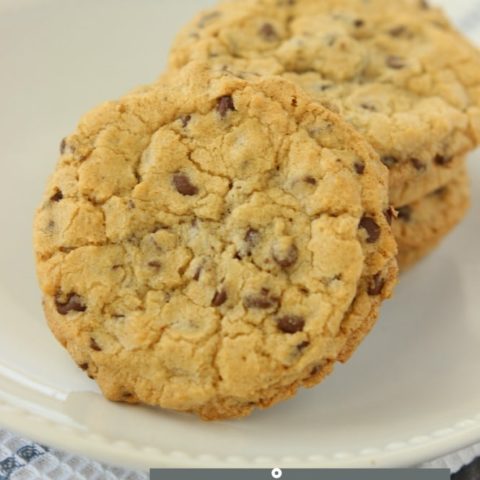 Crispy Chocolate Chip Cookies
Ingredients
1 cup shortening
1/2 cup granulated sugar
1 cup brown sugar, packed
1 tsp vanilla
2 eggs
2 cups all purpose flour
1 tsp baking soda
1 tsp salt
1 12oz. package mini semi-sweet chocolate chips (2 cups)
Instructions
Preheat oven to 375 degrees.
In a large bowl, cream shortening, both sugars, and vanilla until light and fluffy.
Add eggs and beat well.
Combine flour, baking soda, and salt in a small bowl. Add to creamed mixture and beat well until combined.
Stir in chocolate chips.
Scoop out with a small cookie scoop onto cookie sheet.
Bake at 375 for 8 to 10 minutes.
Notes
*The shorter the baking time, the chewier the cookies will stay for a few days.
Recommended Products
As an Amazon Associate and member of other affiliate programs, I earn from qualifying purchases. This helps us keep our blog running efficiently and allows us to create more recipes for you.
 Items you may need for this recipe:
Cookie Scoop
Half Sheet Pans
Looking for more cookie recipes?
You can find more COOKIE RECIPES HERE.
You can find ALL RECIPES HERE.
For more ideas, follow me on FACEBOOK, PINTEREST, INSTAGRAM, TWITTER, AND PERISCOPE.
Get FREE recipes delivered to you by email: SIGN UP HERE!