Chicken Cordon Bleu Panini –  Breaded chicken breasts with melted provolone cheese and thinly sliced ham on a hot-pressed sandwich makes an excellent lunch or dinner any day of the week.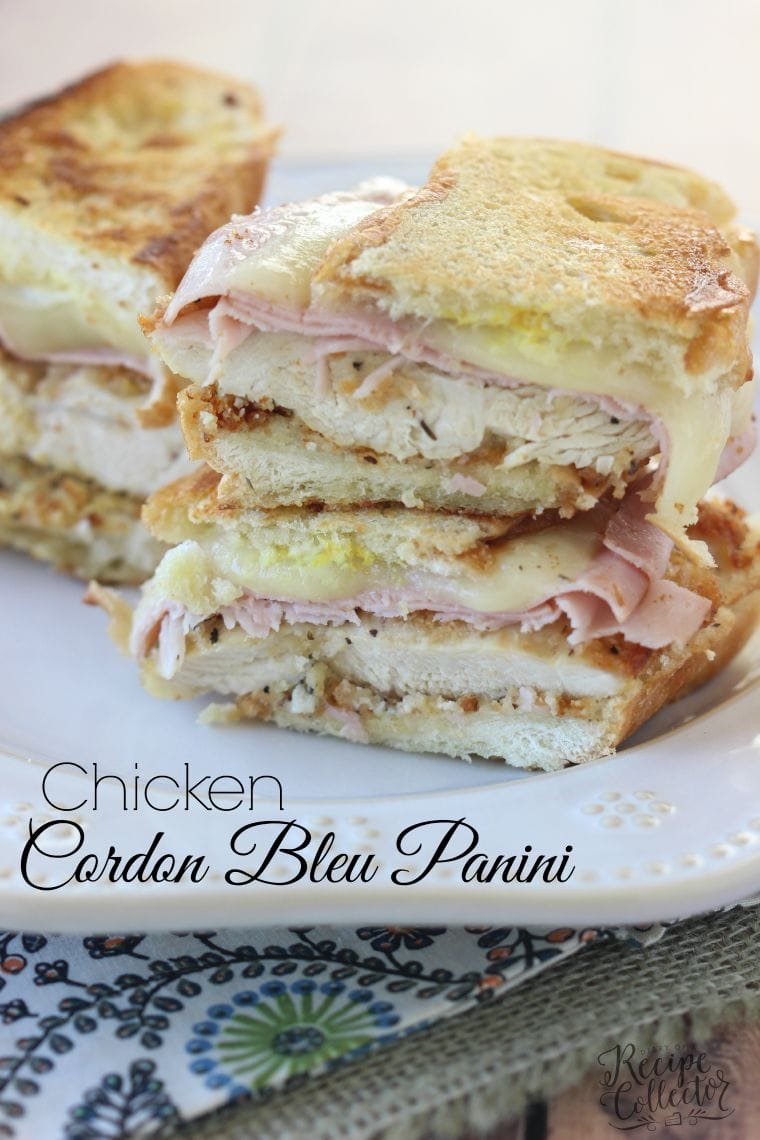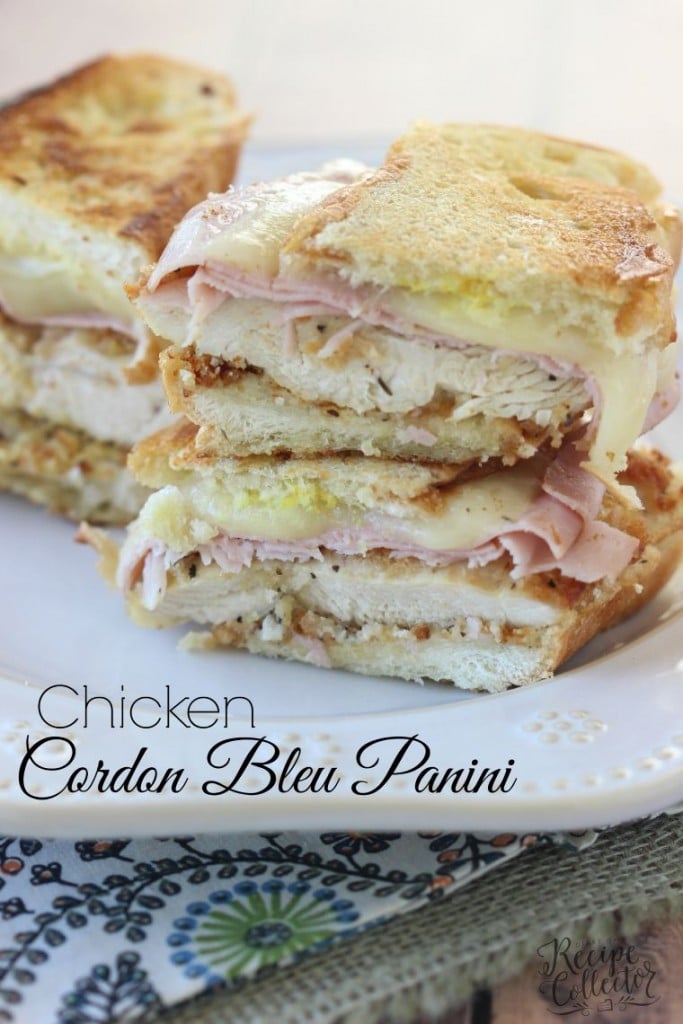 So you guys I'm back with another panini.  (Insert that smiley emoticon with all the teeth in that uncertain, nervous smile).  I wish I could use emoticons on here because I totally love them.  They really do say so much.  The only emotion conveyed with a text is how the reader reads it.  My husband and I have this conversation all the time.  I read things in a more emotional way than he does.  So the emoticons are really perfect and let someone know how you really feel.
Other than the uncertain, nervous smiley one, I also love the one with the big eyes.  I use that one all the time too!  And it's funny, because I totally got my husband hooked on them too.  Now if he reads this post today, he may not be happy I told you that!  (Insert uncertain, nervous smiley emoticon here).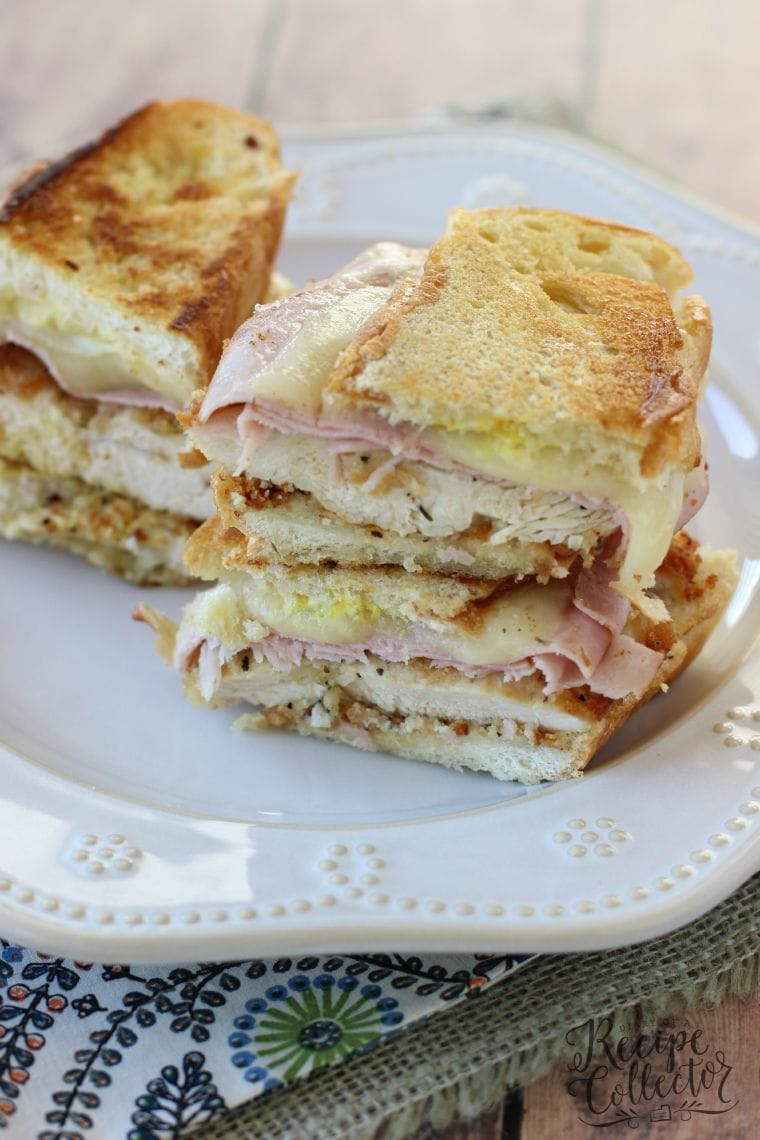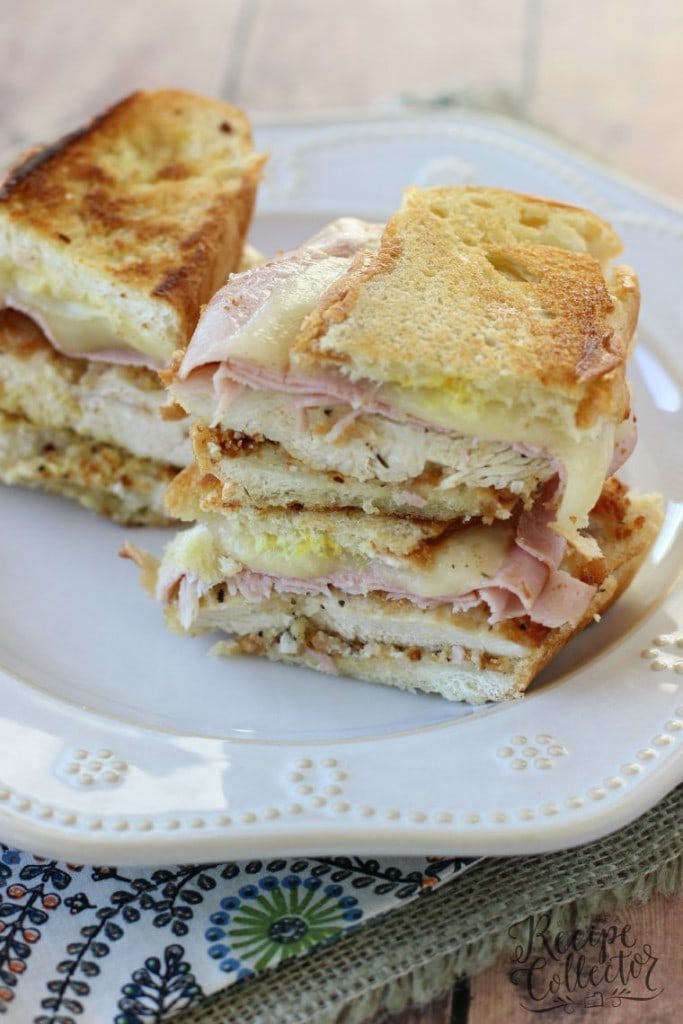 So yes I am back with another panini.  They are perfect any time of year.  And this breaded version is perfect for fall.  I love to serve them with an easy soup recipe too.  It makes a great well-rounded supper.  So being the self-proclaimed "Panini Queen" that I am, I love a good hot-pressed, melty-cheesy kind of sandwich.  I've made a Chicken Fajita version, a Chicken Caprese version, a Grilled Chicken & Bacon with Garlic Cream version, and now I bring you this Chicken Cordon Bleu version.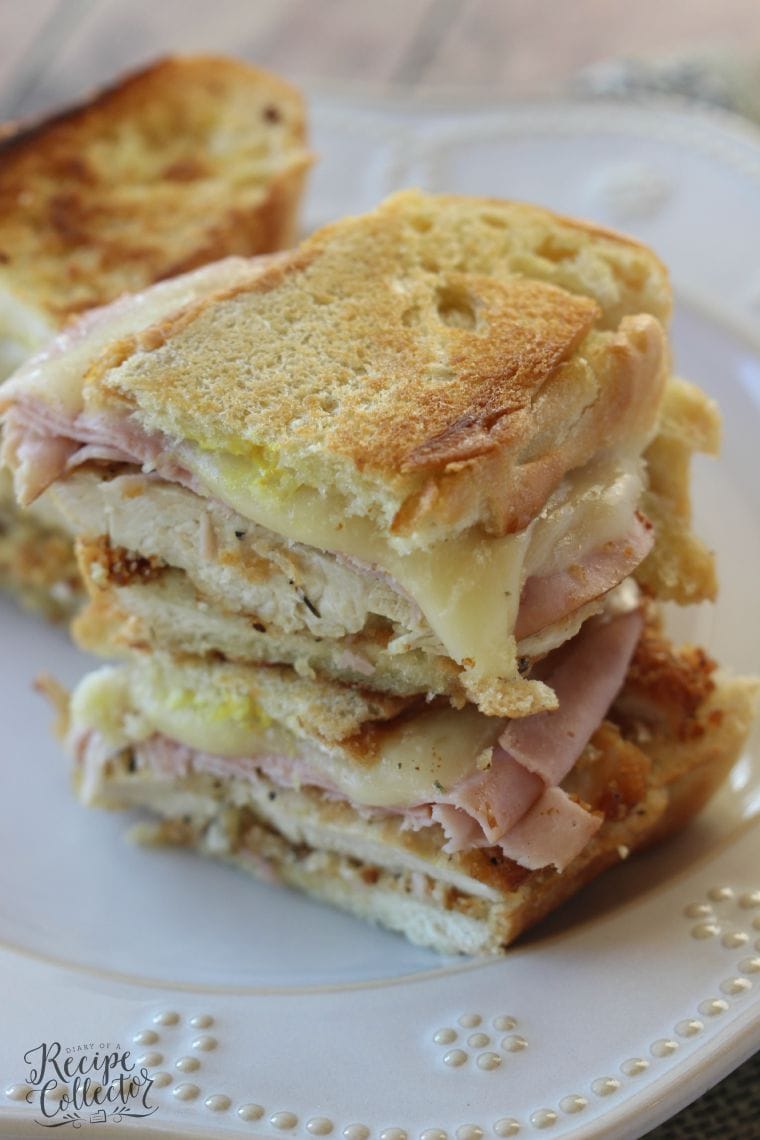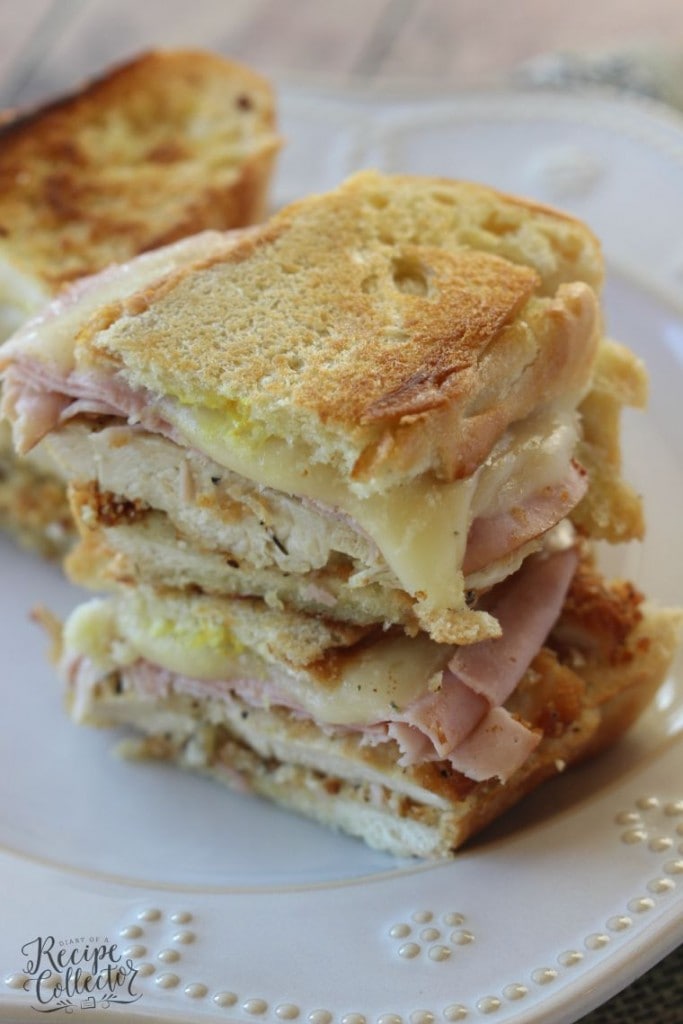 Now on most sandwiches I make, I usually grill the chicken, but I thought I'd try something different on this one.  I pan-fried the chicken after coating them in some panko bread crumbs.  It was really simple to do, and it didn't take too much longer to prepare.  If you are watching your calories though, grilled chicken would be perfect on this too.  My kids went crazy over the chicken!  Even my son, who has decided he doesn't like chicken anymore, gave it a try and loved it!  Yes!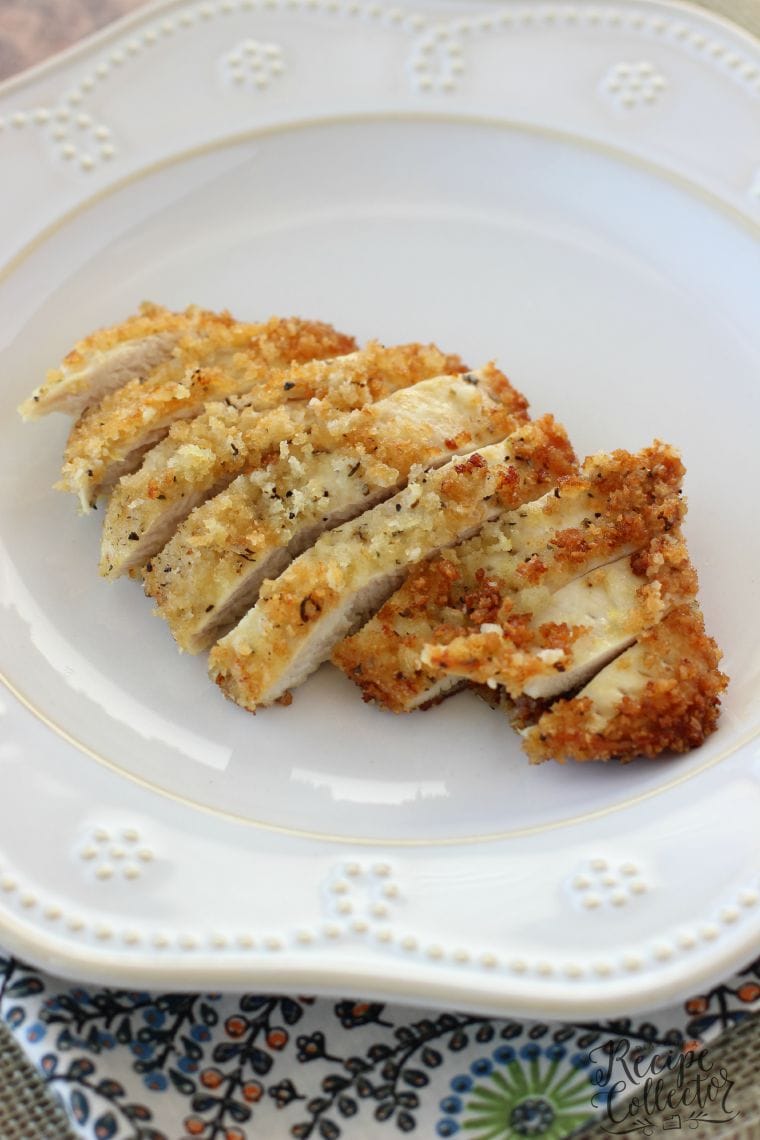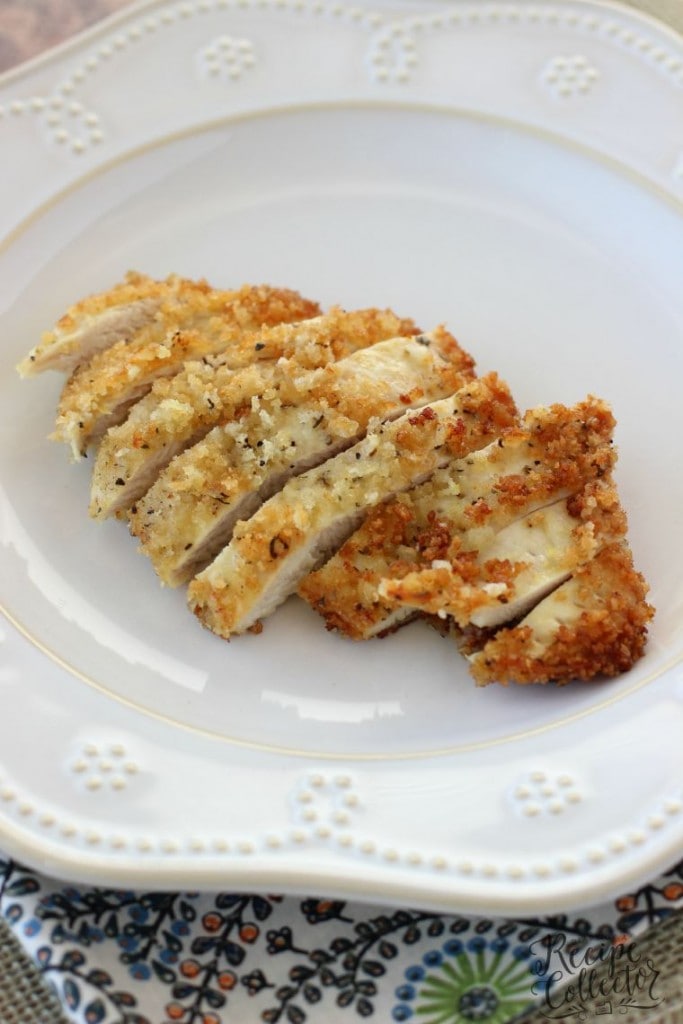 Next, rather than using swiss cheese or gruyere, I opted to use provolone.  It is just what my family prefers.  You can also use regular mustard or Dijon.  That is what is so great about making a panini.  You can change up things, and make it with your family's favorites.
Going low-carb?  You can skip out on the bread, and just place the ham and cheese over the cooked chicken and run it under the broiler a few minutes.  I love meals that can make everyone happy!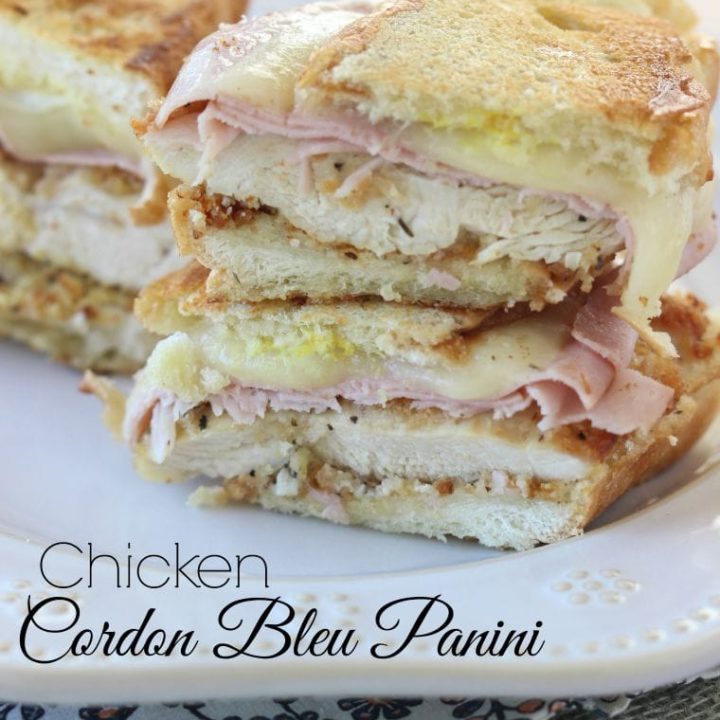 Chicken Cordon Bleu Panini
Yield:
3 large sandwiches
Ingredients
3 thin-cut boneless, skinless chicken breasts
1 tbsp mustard (regular or Dijon)
1 1/2 tsp salt
1 tsp pepper
1 cup panko bread crumbs
1 tsp Italian seasoning
1/4 cup olive oil
9 thin slices of ham
6 slices of provolone
Italian bread loaf (found in bakery section)
Olive oil for grilling panini
Optional condiments:  mayo, mustard (regular or Dijon)
Instructions
Brush chicken breasts with a thin-coating of mustard. Season with 1/2 tsp salt and 1/2 tsp pepper.
In a shallow dish, mix remaining salt and pepper, Italian seasoning mix, and panko.
Dip chicken into panko on both sides pressing to coat all of chicken with bread crumbs.
Place in large skillet with olive oil heated over medium-high heat. Cook on both sides until chicken is golden brown and cooked through, about 7 to 8 minutes per side depending on the thickness of the chicken.
While chicken is cooking, slice bread into 1 inch slices.
Spread both sides with desired condiments. Top one side with sliced cooked chicken, ham, provolone, and other slice of bread. Brush both sides of sandwich with a little olive oil.
Place in a pan heated over medium-high heat. Press down sandwich (I use another skillet to do so). Flip once golden brown, and repeat on the other side. Repeat with other sandwiches.
Recommended Products
As an Amazon Associate and member of other affiliate programs, I earn from qualifying purchases. This helps us keep our blog running efficiently and allows us to create more recipes for you.
Looking for other great sandwich recipes?
Garlic Cream Grilled Chicken & Bacon Panini