Chicken Caprese Paninis – Easy grilled panini made with grilled chicken, roma tomatoes, basil, mozzarella, and pizza sauce.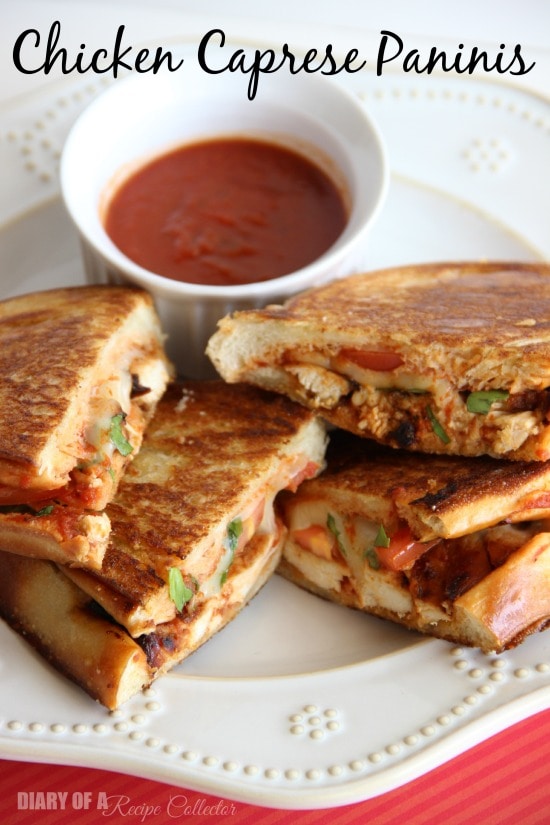 I ADORE paninis!  I'm always excited when I find a new one I like.  I love making caprese appetizers, but I usually end up eating most of them because my husband likes something with meat on it.  So I decided to turn them into a panini using grilled chicken.  I was super pleased with the result, and I will be making these again.  I even wrapped one up for lunch the next day, and it was still delicious.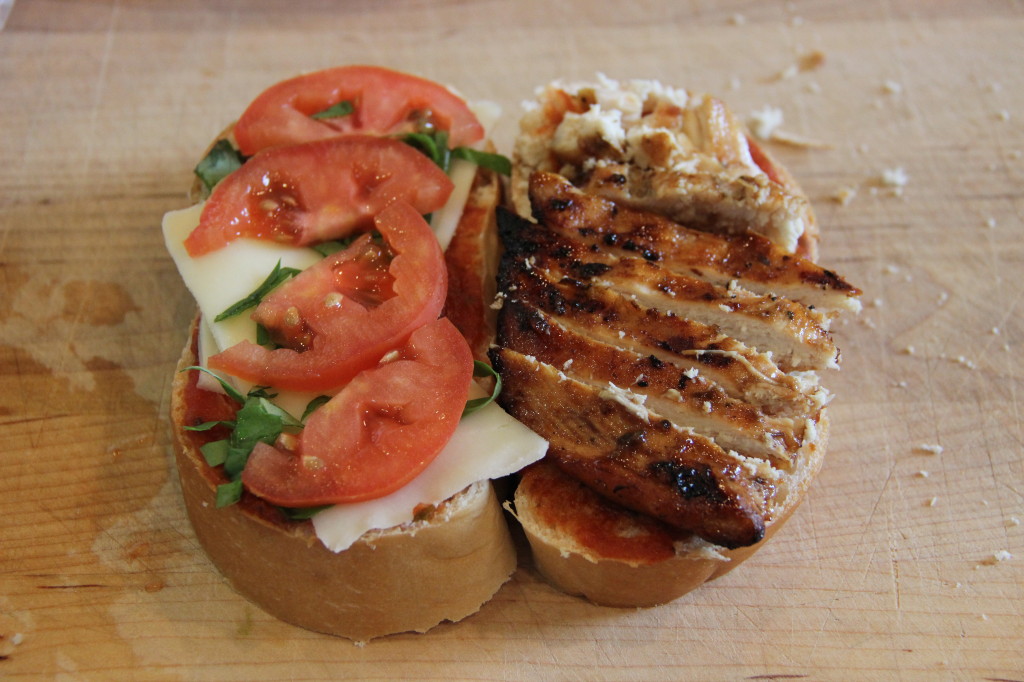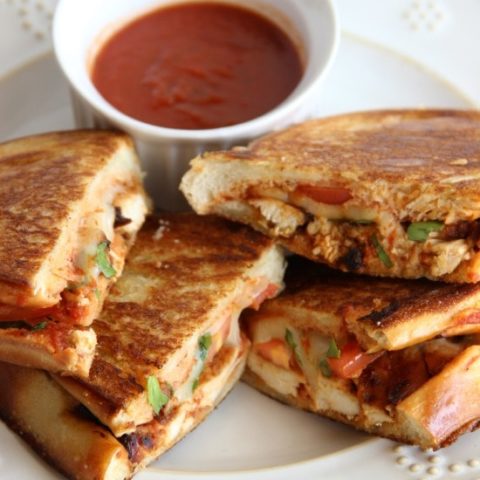 Chicken Caprese Paninis
Ingredients
4 thin cut chicken breasts
1 cup Kraft Sweet Balsamic dressing
1 Italian loaf, sliced 1 in. thick
1 jar pizza sauce
6 slices mozzarella cheese
Chopped basil
Olive oil
1 roma tomato, sliced
Instructions
Place chicken in a gallon ziploc bag. Pour in dressing, seal, and mix the dressing around the chicken. Marinate chicken breasts for 1 hour.
Grill chicken until cooked over medium high heat. Thin cut breasts cook very quickly. Remove chicken and let it rest a few minutes before slicing.
On each side of bread, spread about a tbsp of pizza sauce. Top with chicken, 1 1/2 slices mozzarella, sliced tomatoes, basil, and other slice of bread.
Drizzle olive oil on both sides of panini before placing in a skillet.
Heat skillet over medium high heat and press panini down with another skillet. Flip once it is golden brown. Press down panini once again with other skillet. Remove to a plate once this side is golden brown.
Repeat with remaining sandwiches.
Serve with pizza sauce for dipping.
Also don't forget about the Kindle Fire Giveaway!  Click this post to enter.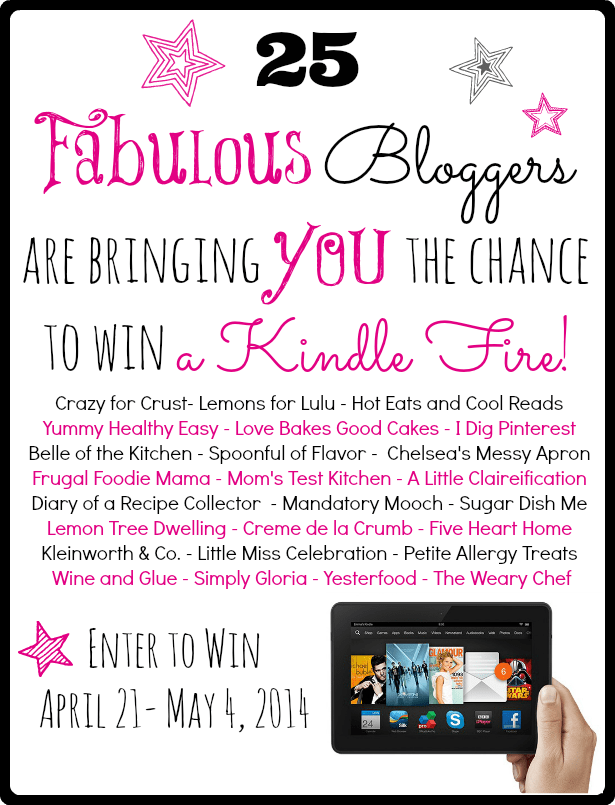 Looking for some other grilled sandwich recipes?  These are some of our favorites.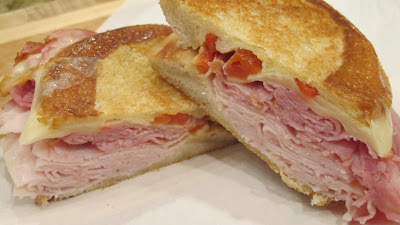 Turkey, Ham, Roasted Red Pepper Panini
Fried Egg and Avocado Sandwiches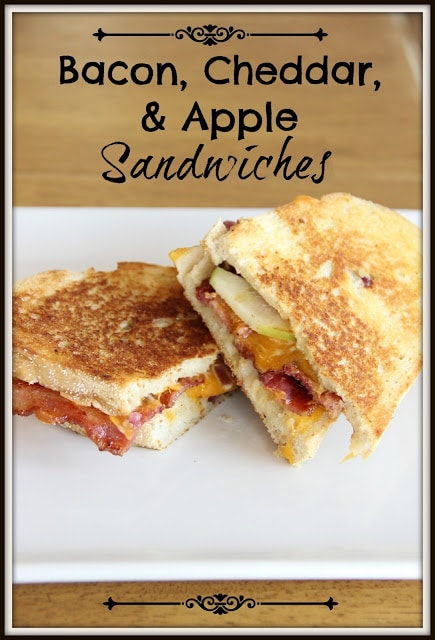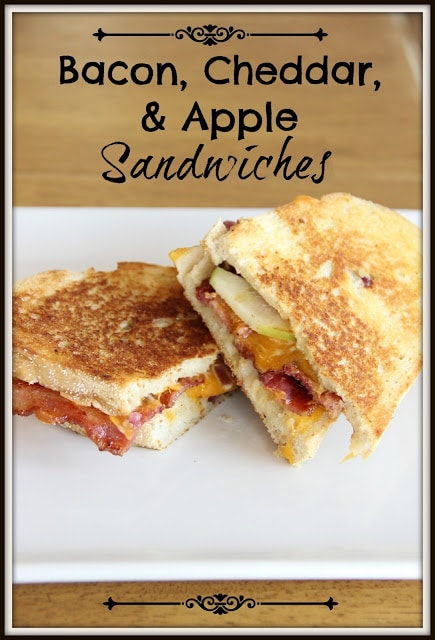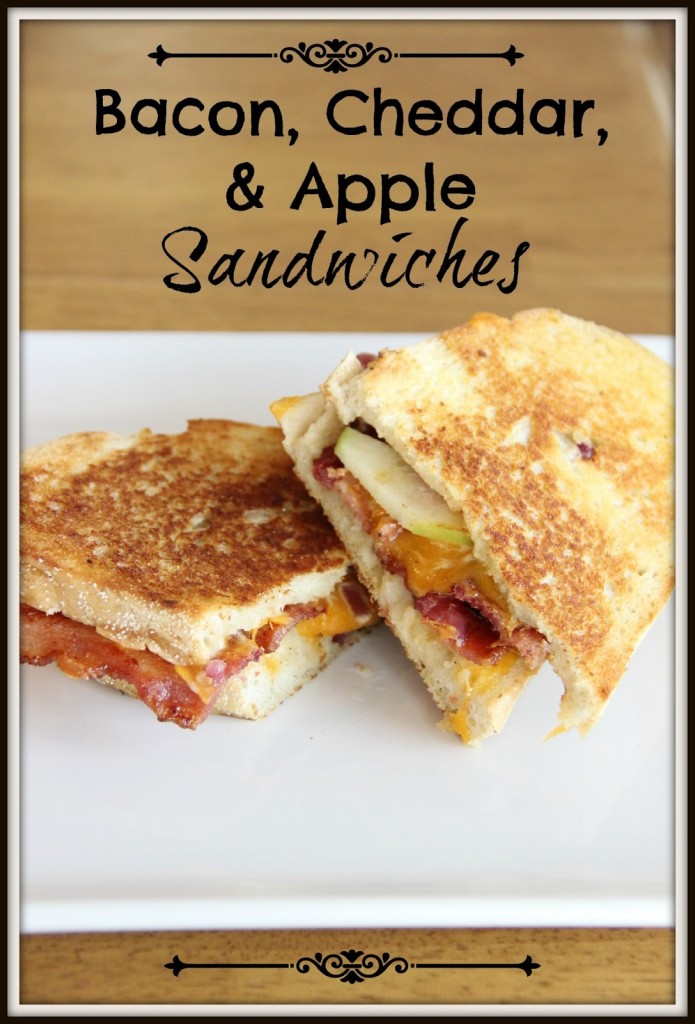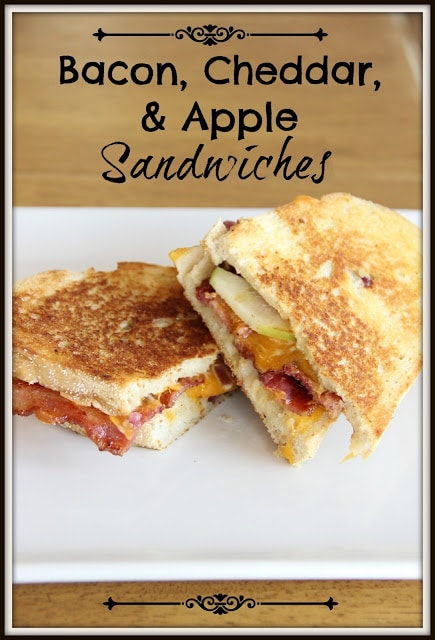 Bacon Cheddar and Apple Sandwiches
Thanks for visiting!  Have a great day!