French Onion Oven Potatoes – An easy roasted potato side dish packed with flavor from French Onion soup!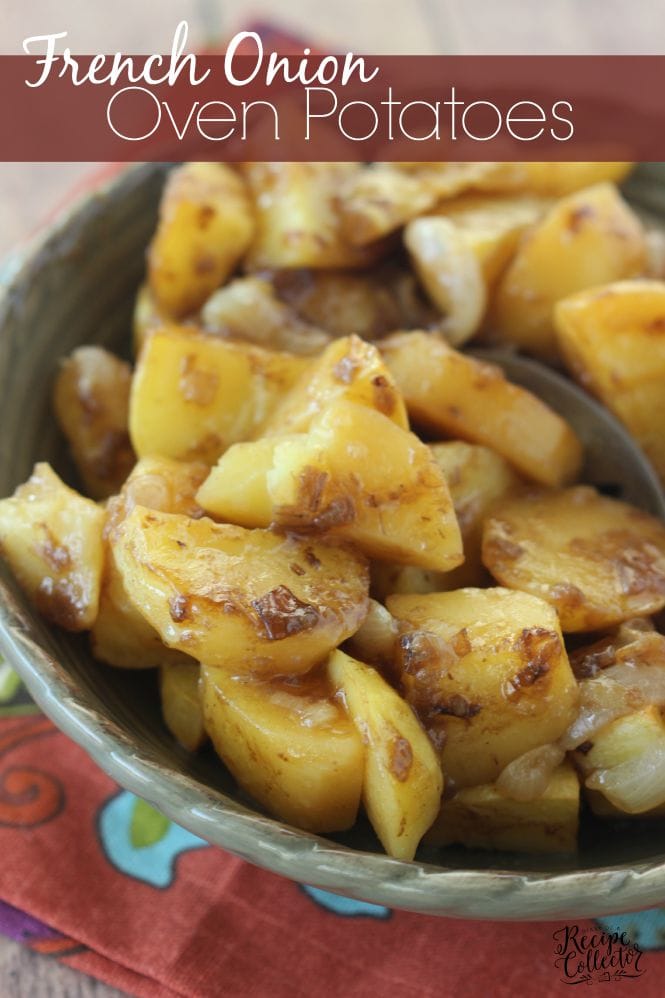 Rain, rain go away!  Enough already!  That's what I really want to say to this weather.  But I feel a little guilty when I say that.  Rain is such a blessing for us most of the time.  We usually welcome the rain down here in Louisiana.  Our climate down here usually gives us a good amount…not too much…not too little.  But lately we have needed it.
Just not on Halloween week.  So many of our events around town were cancelled due to our weather.  All that prep work…and no fall festivals, carnival at our church, air show in our town (that we have wanted back for 2 years).  And no family pictures scheduled to happen for us…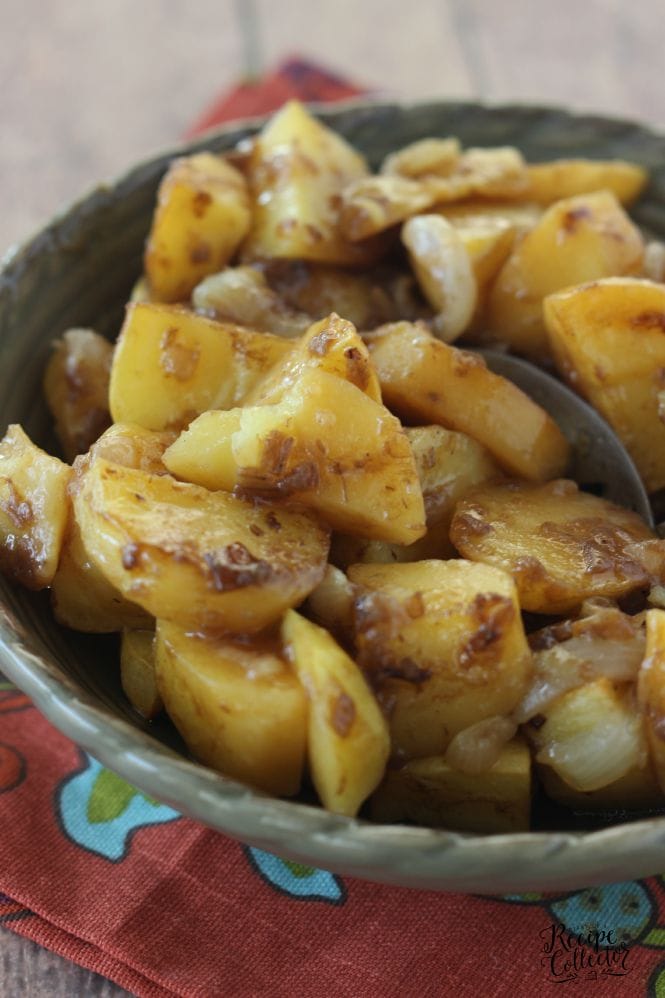 Now I just hope the rain can give us a little break for trick-or-treating soon.  Because my little insects (Ant Man, Bumblebee, and Lady Bug) and our baby Monkey will be ready to stroll the neighborhood this weekend.  I just adore Halloween and the kid it brings out in us!  So I'll be hoping there is a break in all that weather so we can enjoy it and all the yummy Halloween treats!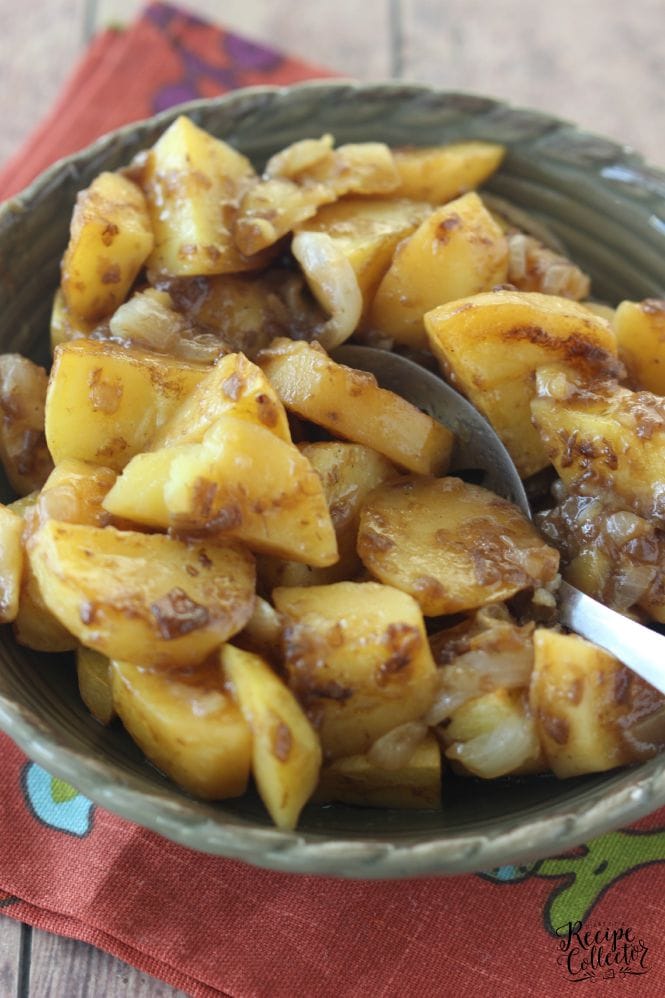 And you know what else we enjoyed lately… these French Onion Oven Potatoes.  They were such an easy side dish and packed full of flavor.  They go perfectly with just about anything.  You could even make this a slow cooker dish and have it waiting on you when you get home like on these potatoes.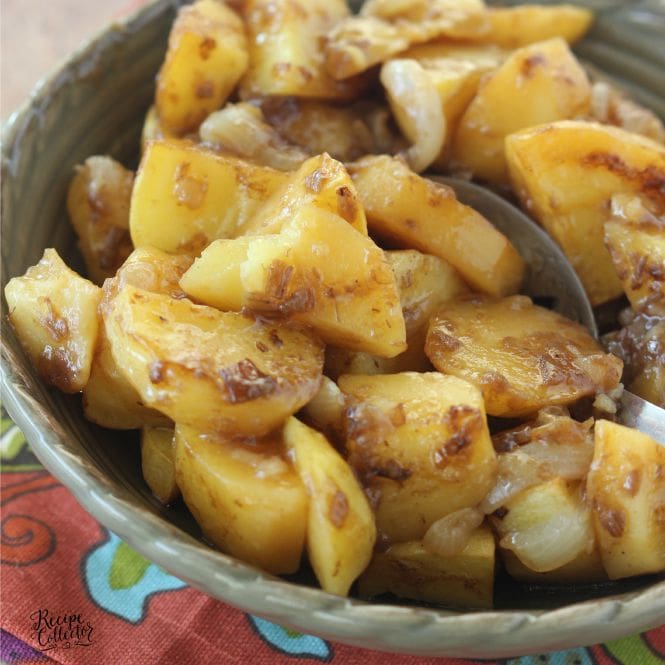 You know what else I love about this recipe?  It only has 5 ingredients plus a little salt and pepper.  I love easy recipes like that.  Fewer ingredients mean less to clean up too!  I'm all about that.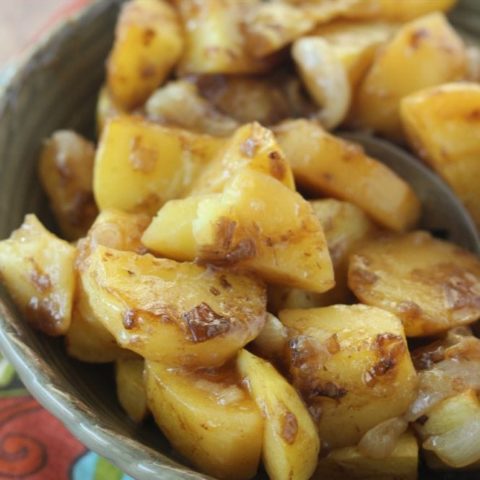 French Onion Oven Potatoes
Ingredients
1 1/2 tbsp olive oil
5-6 medium size potatoes (I used Yukon Gold), sliced into 1/2 thick half slices
1 large onion, sliced
1 stick butter, cubed
1 10 oz. can french onion soup
1/2-1 tsp salt
crushed black pepper
Instructions
Preheat oven to 350.
Drizzle olive oil in a 9 x 13 casserole dish and spread it to coat the bottom.
In a large bowl, mix potatoes, onions, butter, french onion soup, salt, and pepper.
Pour into casserole dish.
Bake at 350 for 1 hour or until potatoes are fork tender.
Recommended Products
As an Amazon Associate and member of other affiliate programs, I earn from qualifying purchases. This helps us keep our blog running efficiently and allows us to create more recipes for you.
Other recipes you might enjoy:
You can find more SIDE DISH RECIPES HERE.
You can find ALL RECIPES HERE.
For more ideas, follow me on FACEBOOK, PINTEREST, INSTAGRAM, TWITTER, AND PERISCOPE.
Get FREE recipes delivered to you by email: SIGN UP HERE!