Banana Bread – A classic butter-based banana bread recipe perfect for using those ripe bananas.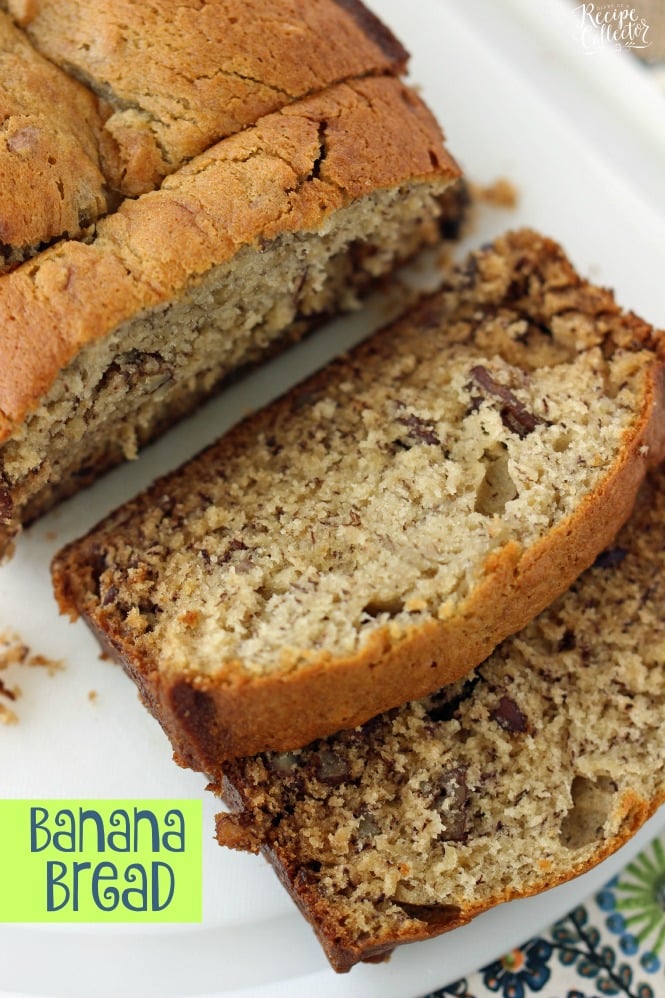 Howdy folks!  Hope you all had a fun Halloween weekend.  Ours was slightly drenched, but the kids managed to have a lot of fun despite the rain.  You can see from this post on Instagram.  We all piled into our van and drove around the neighborhood to let the kids run out to a few houses to trick or treat.  We hardly had any trick-or-treaters due to the gully-washer we had on Saturday.  But the kiddos still had a fun time.  I think it will be a Halloween they will remember for quite a while!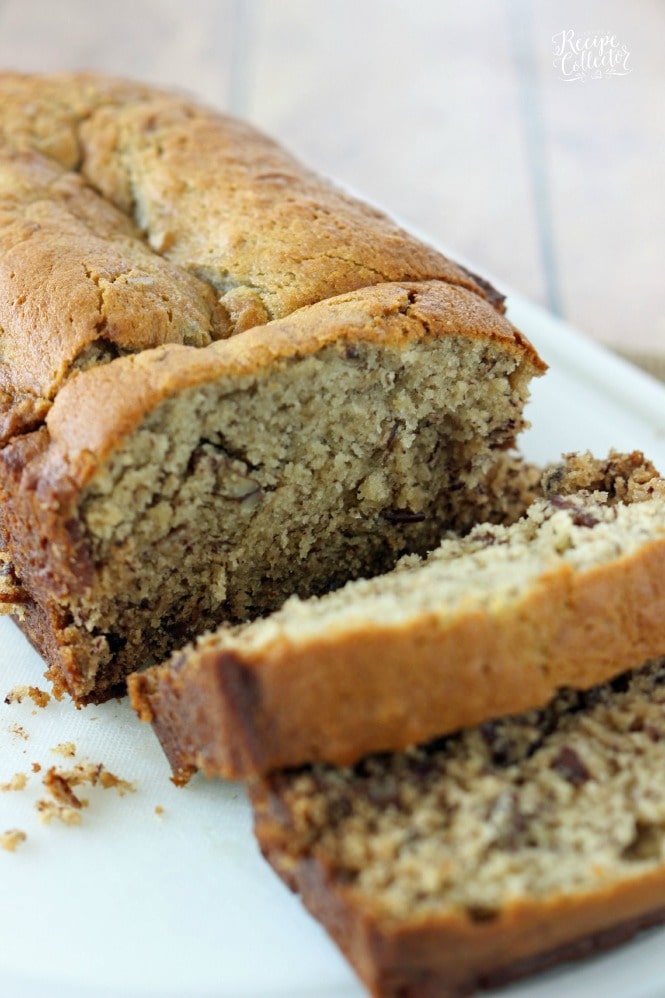 So today I wanted to share my family's banana bread recipe.  I've made it forever, but I never blogged it thinking most people had a favorite recipe.  Plus, the internet is pretty saturated with banana bread recipes.  However, I still try to keep my blog true to who I am…and that is a person who adores older family recipes.  Sure, I often share other stuff like fun burgers, sandwiches, wraps, and pizzas, but my most favorite and popular posts are classic recipes like this one.
This banana bread recipe starts out with butter rather than vegetable oil.  It's my favorite go-to thing to make with ripe bananas.  In fact, I kind of get excited when my bananas don't get eaten, so I can make this!  I love it for breakfast too!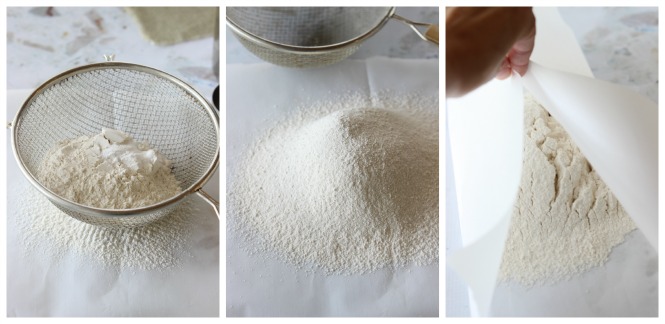 I also wanted to share a quick sifting tip with you guys.  I like to use a large mesh strainer on top of a piece of parchment, which has been creased with a line.  All you need to do is dump your dry ingredients in the strainer and shake them onto the parchment.  Then carefully pick up the sides of the parchment and pour the dry ingredients into your wet ingredients in your mixing bowl.  It is so much faster than using one of those old sifters.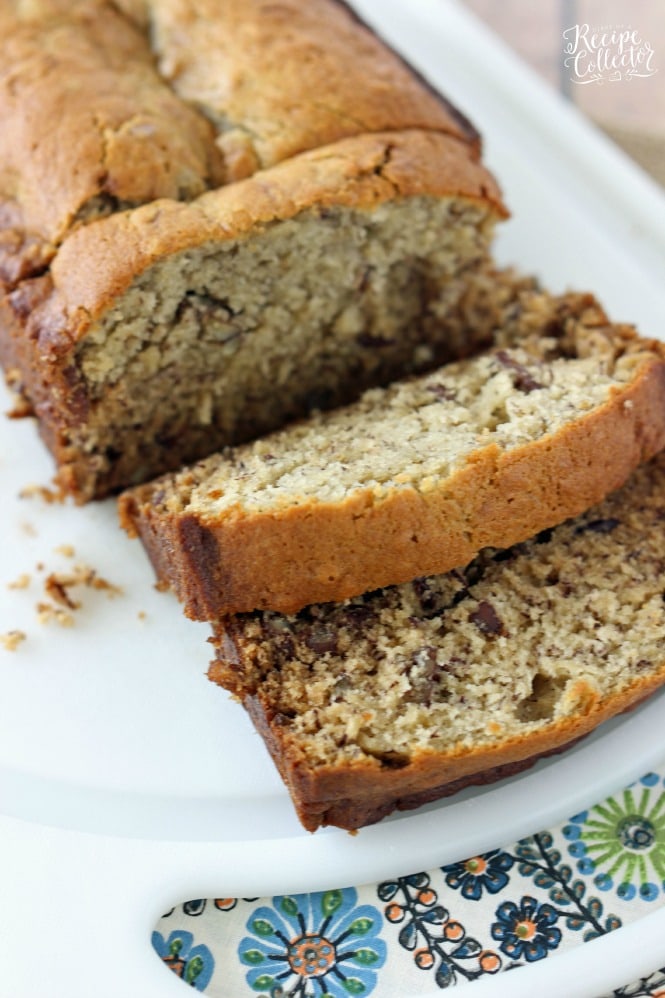 I also add some pecans, which are my personal favorite.  I keep it simple and classic.  I do hope you'll try it!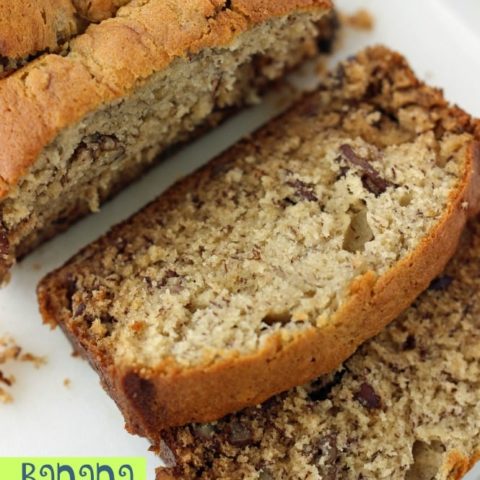 Banana Bread
Ingredients
3 ripe bananas
1 cup granulated sugar
1 stick butter, softened
1/2 tsp salt
2 beaten eggs
2 cups flour
1 tsp baking soda
2 tsp vanilla
1 cup chopped pecans
Instructions
Preheat oven to 350 degrees. Spray a loaf pan with cooking oil spray.
Cream butter, sugar, eggs, and salt together with a mixer.
Add sifted* flour and baking soda. Beat well until combined.
Mash bananas.
Add mashed bananas, vanilla, and pecans. Beat until combined.
Pour batter into prepared loaf pan and bake 1 hour or until center is mostly set.
Notes
*See sifting method in post.
Recommended Products
As an Amazon Associate and member of other affiliate programs, I earn from qualifying purchases. This helps us keep our blog running efficiently and allows us to create more recipes for you.
 Items You May Need:
Other recipes you might like:
Banana Cake with Pineapple Cream Cheese Icing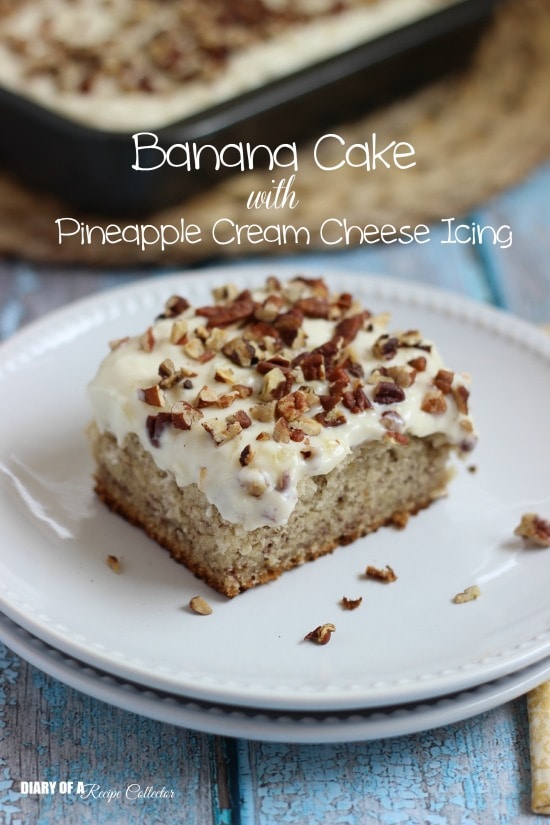 Not Yo' Momma's Banana Pudding