Mini pumpkin muffin treats dunked in a wonderful maple glaze that leaves them moist, sweet, and delicious for the upcoming Fall mornings.

It's September y'all!  Where did the summer go?  I know I was a little busy with a new baby and all, but I am still having trouble believing it's already time for…
I don't mind though.  I love all the goodies and comfort that Fall brings.  It marks the start of the holiday season, which I can't ever wait for every year!
I feel like our family has definitely started out fresh and new for the season.  We spent the entire weekend rearranging and swapping the kids' bedrooms.  We did a full circle switch.  Everyone seems to be very excited with their new spots.  My two little ones will be sharing a room once we move little Landry to his crib in a month or so.   A toddler bed, baby bed, dresser, toy box, kiddie table, a ton of baby dolls, and a toy kitchen doesn't leave a whole lot of room.  At least they'll be cozy, right?  I guess we'll see how it goes!
Speaking of cozy…I want to share these delicious little pumpkin jewels.  They are so perfect for Fall breakfasts and lunchbox treats.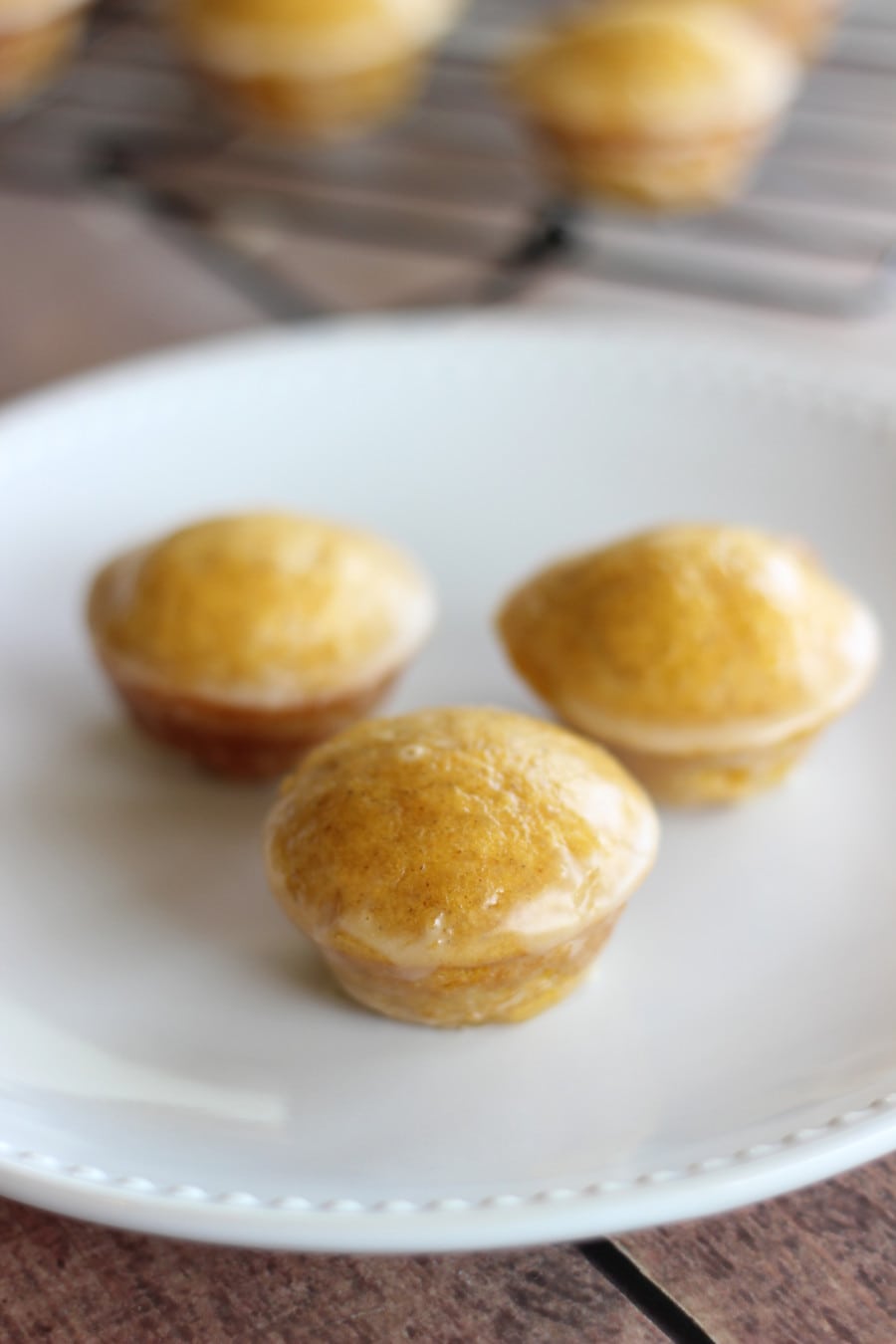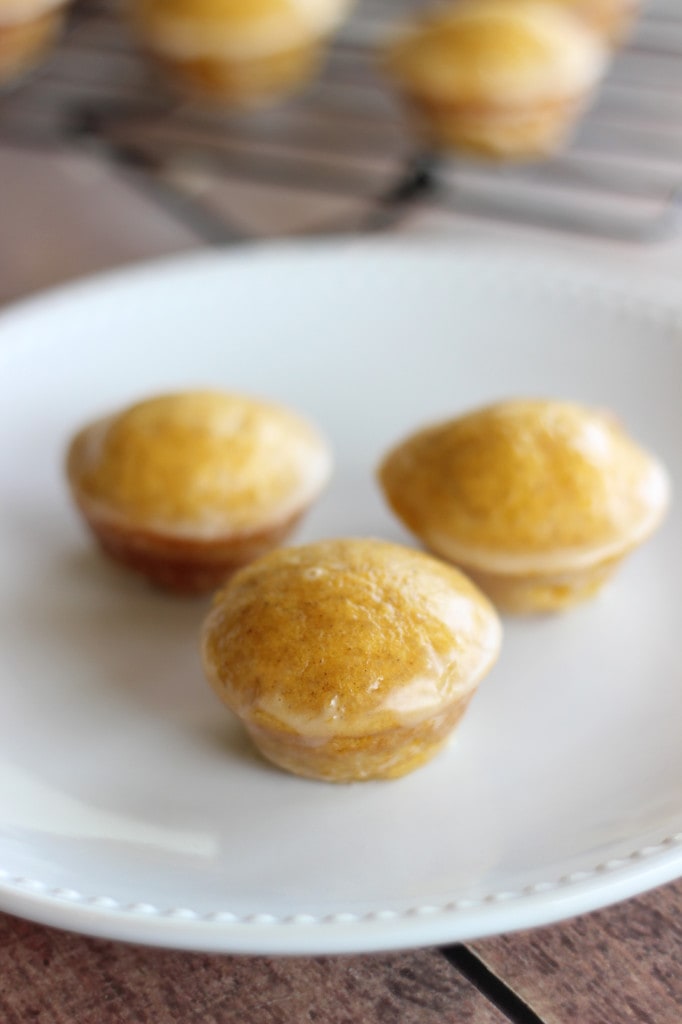 So go ahead and welcome September with a bang and make pumpkin muffins!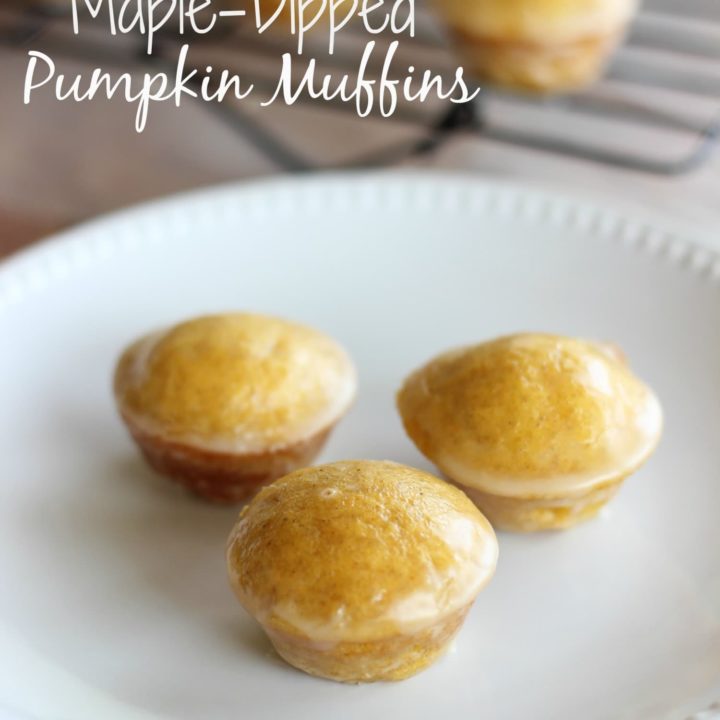 Mini Maple-Glazed Pumpkin Muffins
Ingredients
1 box yellow cake mix
1 1/4 cups canned pumpkin
1/2 cup milk
1/3 cup vegetable oil
4 eggs
1 1/2 tsp pumpkin pie spice
1 tsp vanilla
Glaze: 3 cups powdered sugar
1/3 cup maple syrup
5 tbsp milk
1/2 tsp vanilla
Instructions
Preheat oven to 350.
Spray a mini muffin tin with cooking oil spray.
Mix cake mix, pumpkin, milk, oil, eggs, spice, and vanilla with a stand mixer or hand mixer until well mixed, about 2 minutes.
Pour a small amount of batter into mini muffin tin cups.
Bake for 10 minutes and meanwhile make the glaze.
Allow them to cool for 1-2 minutes. Turn them out onto a large dish towel.
Lay out cooling rack on top of wax paper.
Dunk each mini muffin into glaze flipping and coating thoroughly and set onto cooling rack to drip and set for a few hours.
Store in an airtight container.
For the glaze: Whisk all ingredients until combined.
Recommended Products
As an Amazon Associate and member of other affiliate programs, I earn from qualifying purchases. This helps us keep our blog running efficiently and allows us to create more recipes for you.
Other great Fall breakfast treats: