Weekly Family Meal Plan – Includes four weeknight meals, a soup, a breakfast, a dessert, and a snack idea!!

Was this a long week for anyone else?  The weekend couldn't come fast enough!  I am so excited it's Saturday, and I get to stay home and catch up on things.  This week's menu has some really yummy ideas!  Hope you find several recipes you can make for your upcoming week!  Have a great one!!
Main Dish #1 – Pepper & Garlic Tortellini Stir Fry
This little dinner has everything I love …peppers and tortellini!  I can't wait to try it!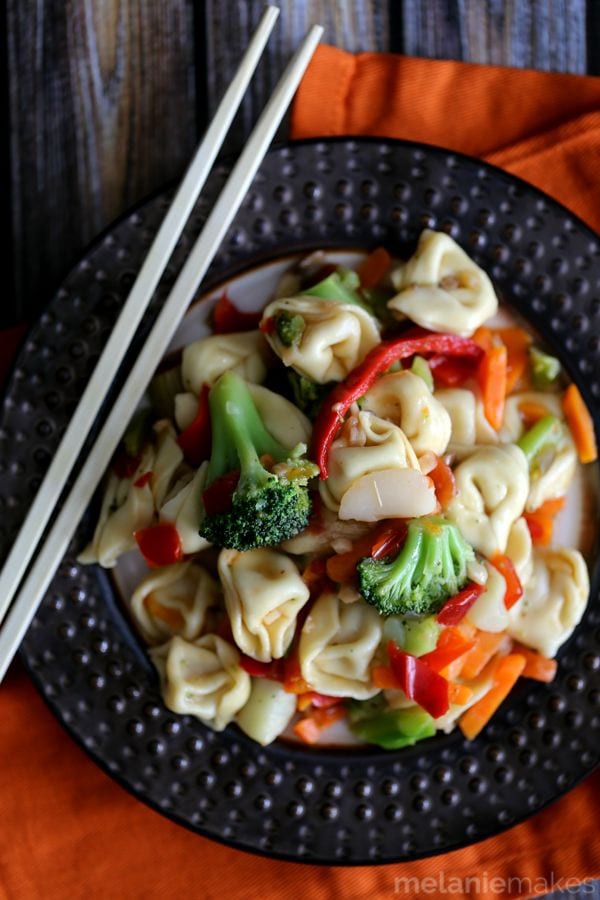 Main Dish #2 – Crockpot Sausage & Potatoes
This recipe has quickly become one of the most popular on my blog!  I know why too!  It smells amazing when you get home from a long day at work!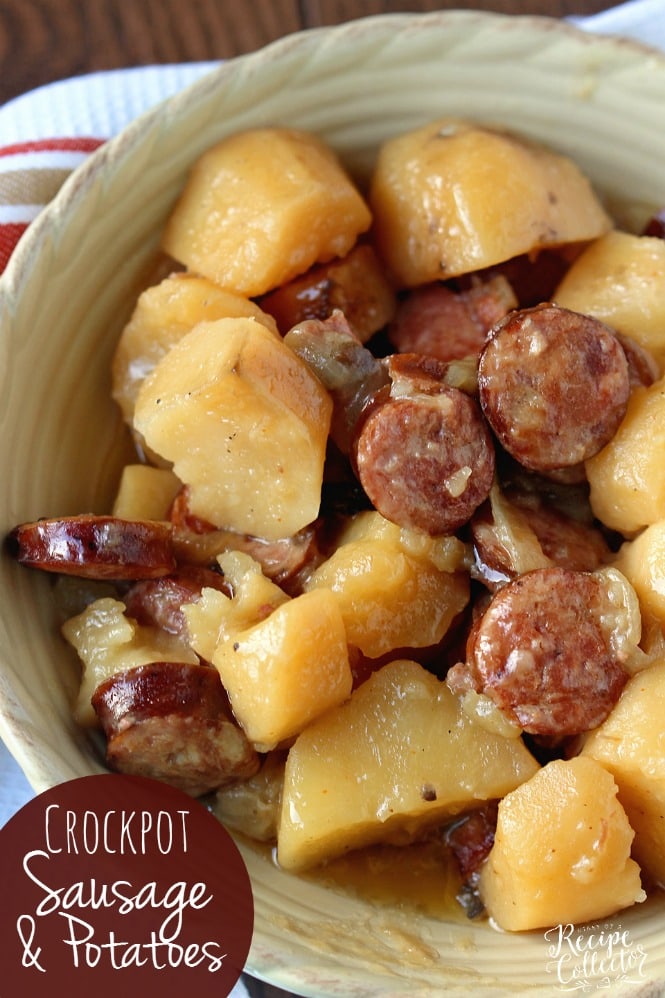 Main Dish #3 – Spicy Chicken Thighs with Seared Avocados and a Pilsner Butter Sauce
This dinner would make someone I know so happy…looking at you, husband.  And that Pilsner Butter Sauce sounds fabulous!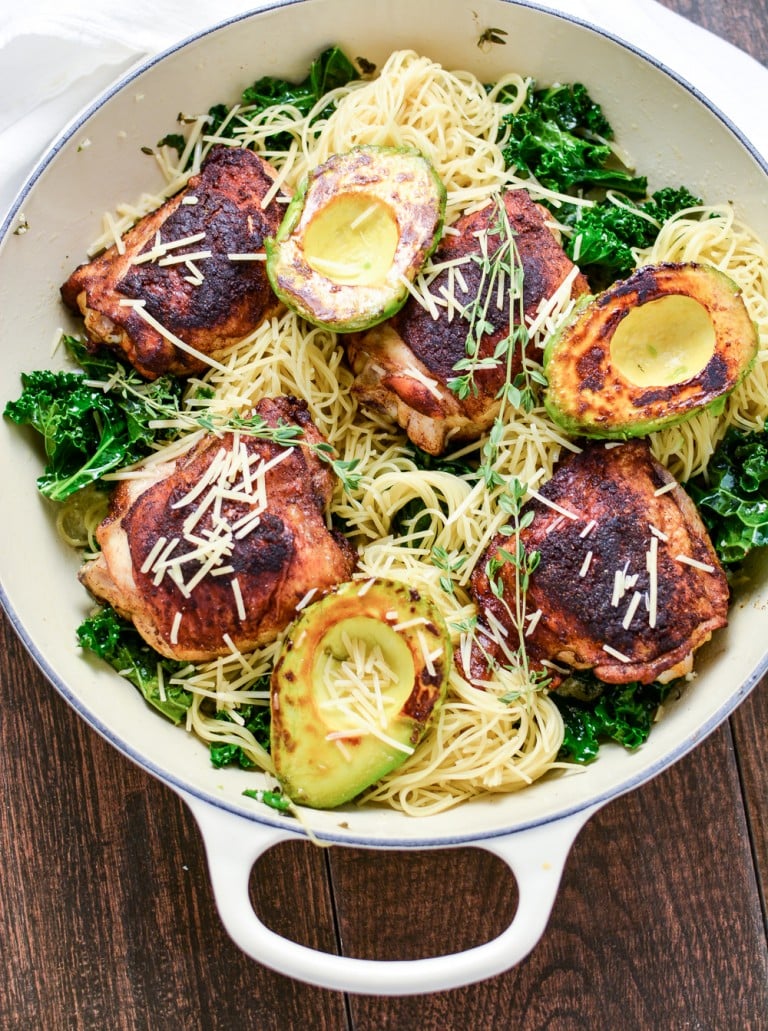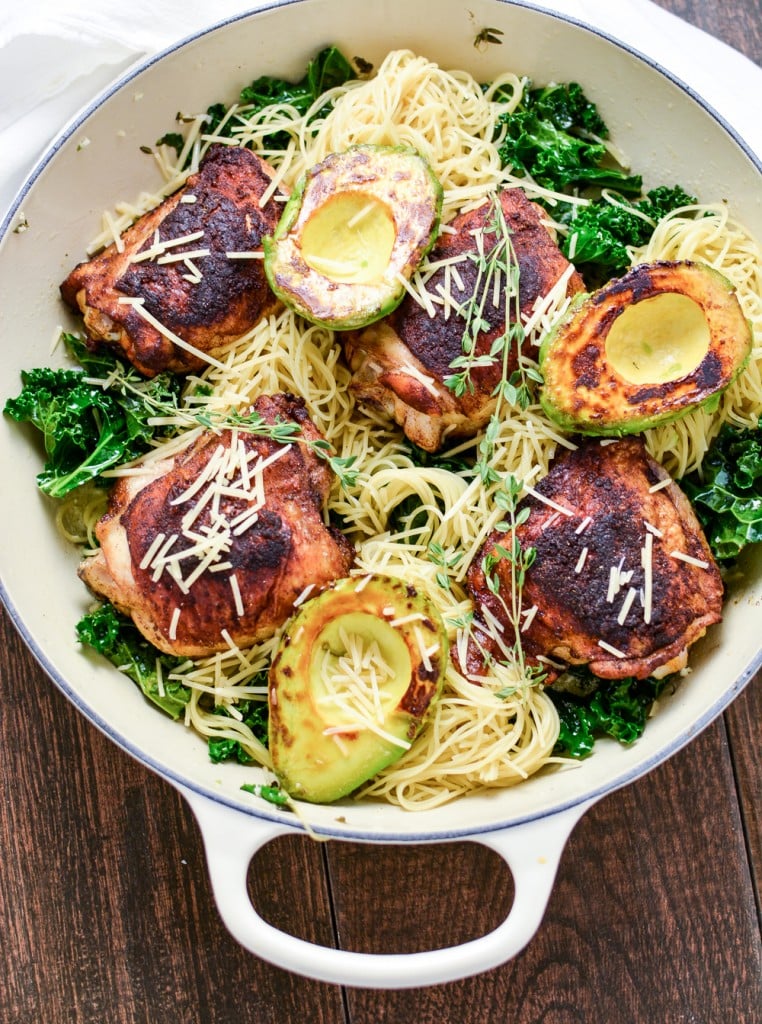 Main Dish #4 – Easy Honey Salmon
I don't have a lot of fish recipes in my stash, and this one looks super easy and perfect for when we are trying to cut back!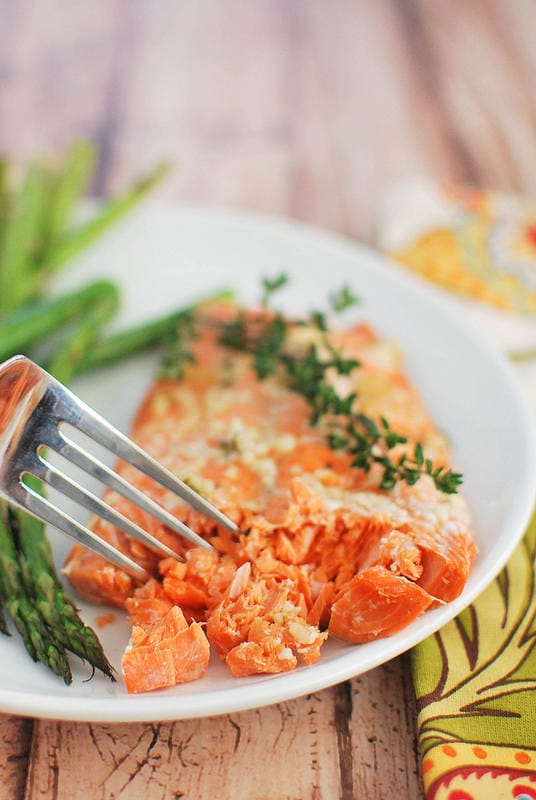 Soup – Crockpot Loaded Potato Soup
Just about my favorite soup ever right here!  I always get excited to get it at a restaurant.  I love that this is an easy slow cooker version!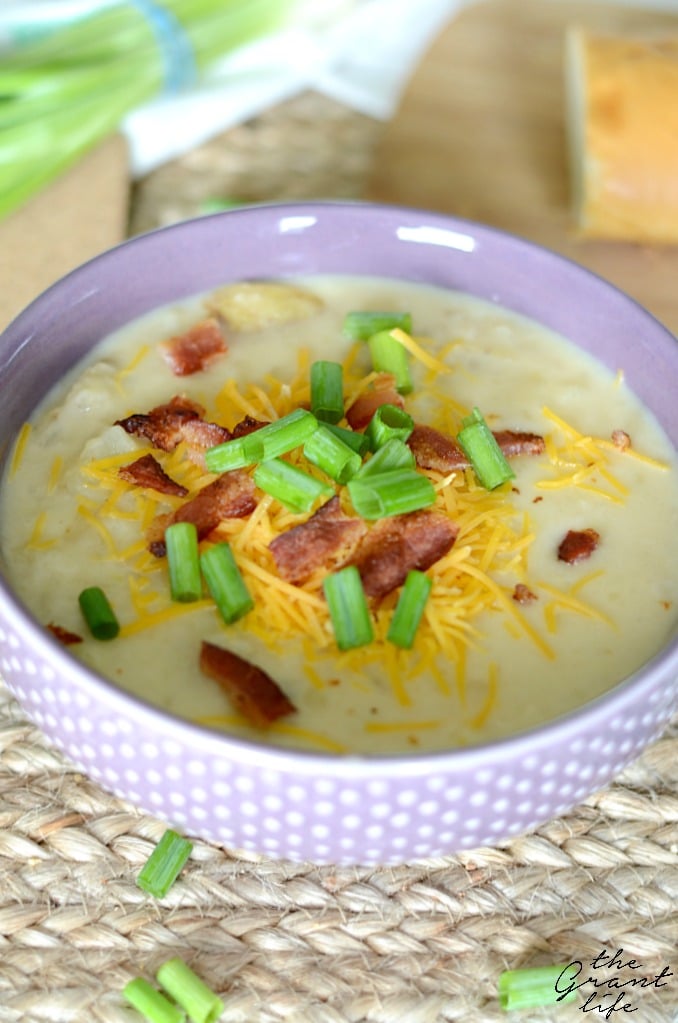 Breakfast – Chocolate Chip Sour Cream Coffee Cake
There is no persuasion necessary to get me to eat chocolate chips for breakfast!  I can't wait to try this one!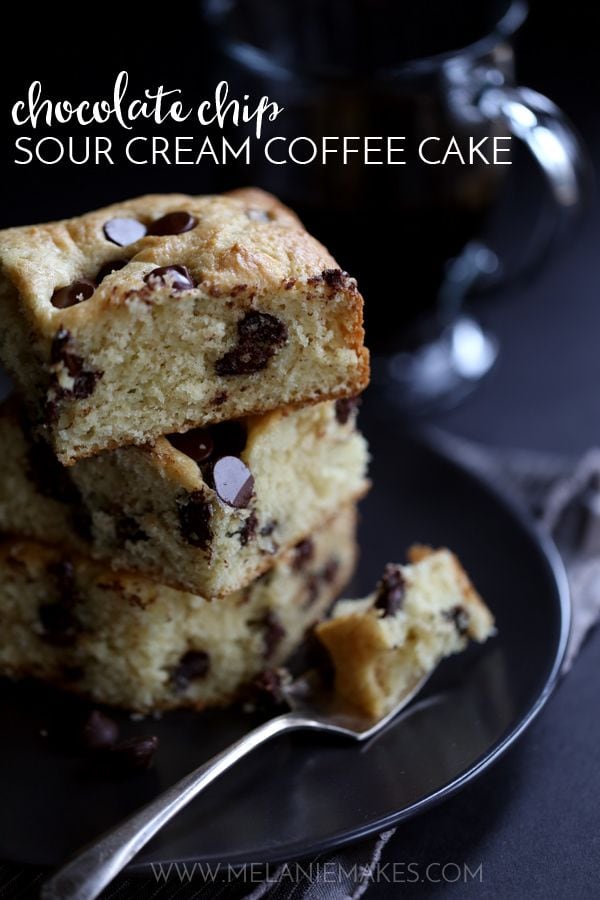 Dessert – Strawberry Sour Cream Cake
This is another really popular one on my blog.  We love it!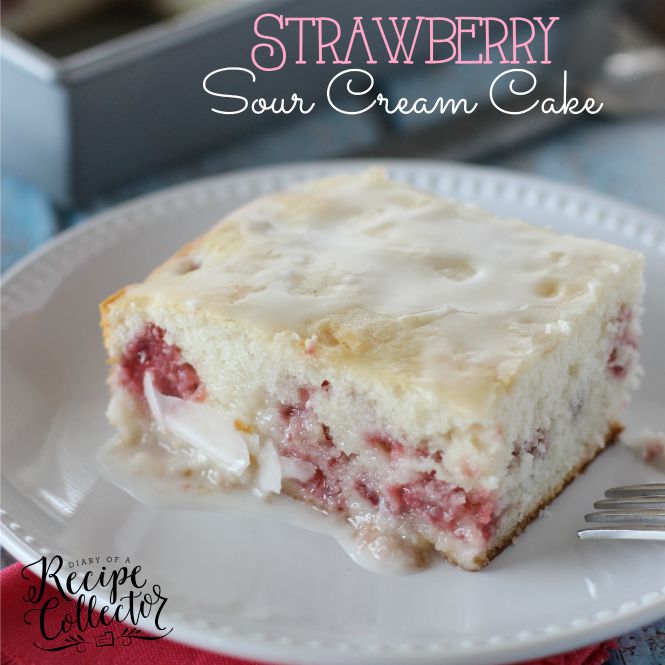 Snack – Spicy Pigs in a Blanket with Homemade Ranch Dressing
I make pigs in a blanket quite often.  I love this grown-up version!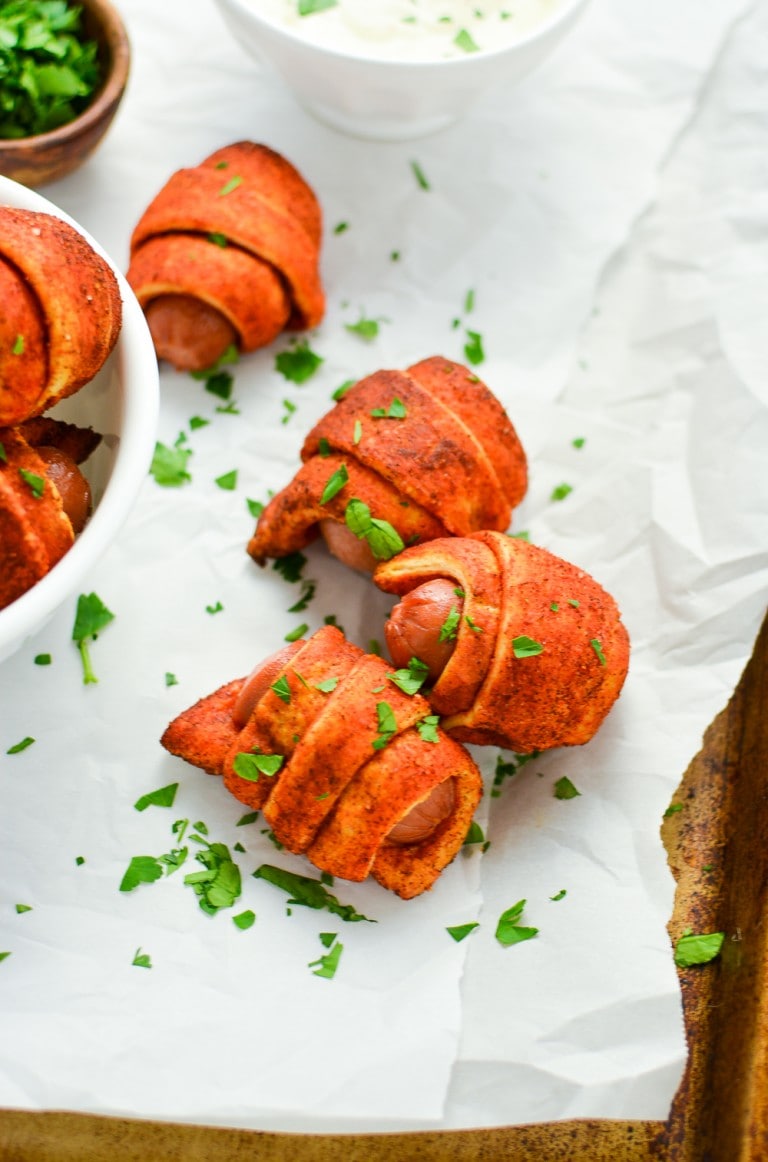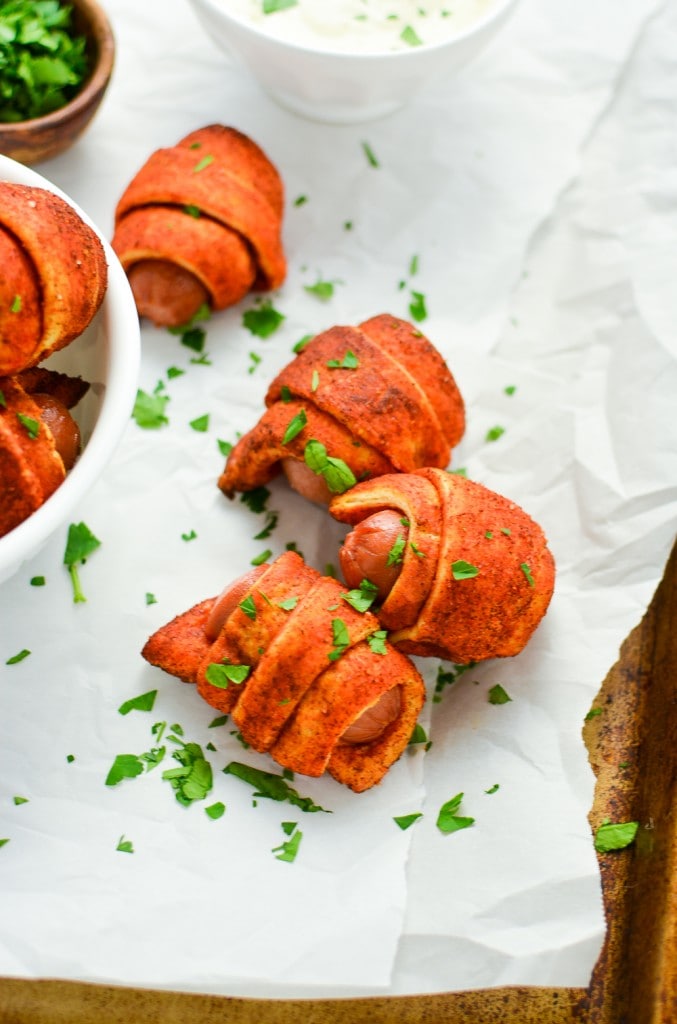 Brought to you by:
Diary of a Recipe Collector | The Grant Life | Melanie Makes | Fake Ginger | Cooking and Beer
Looking for more? You can find ALL RECIPES HERE.
For more ideas, follow me on FACEBOOK, PINTEREST, INSTAGRAM, TWITTER, AND PERISCOPE.
Get FREE recipes delivered to you by email: SIGN UP HERE!