Spicy Parmesan Potatoes and Broccoli – An EASY and healthy side dish recipe filled with flavor.
This little side dish has become my new favorite recipe to throw together. I never met a potato recipe I didn't like, so of course those are delicious on here. But the roasted broccoli mixed with the spices and parmesan in this recipe is so addicting!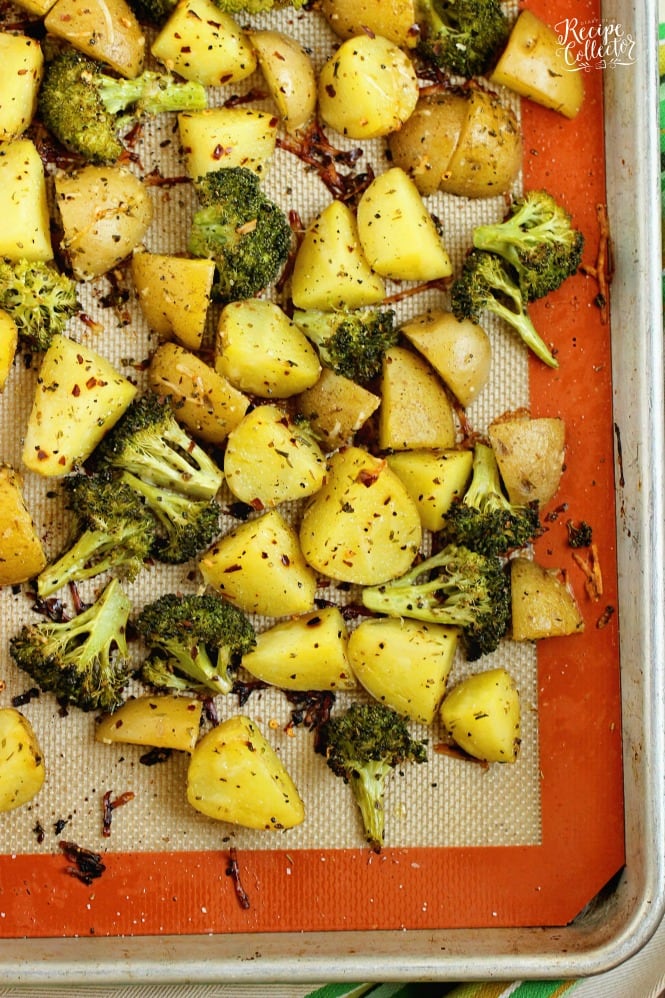 If you haven't roasted broccoli, you must give it try. It's perfect when you need a quick side dish to throw together. And you know what else is surprising? My kids eat roasted vegetables easier than any other way!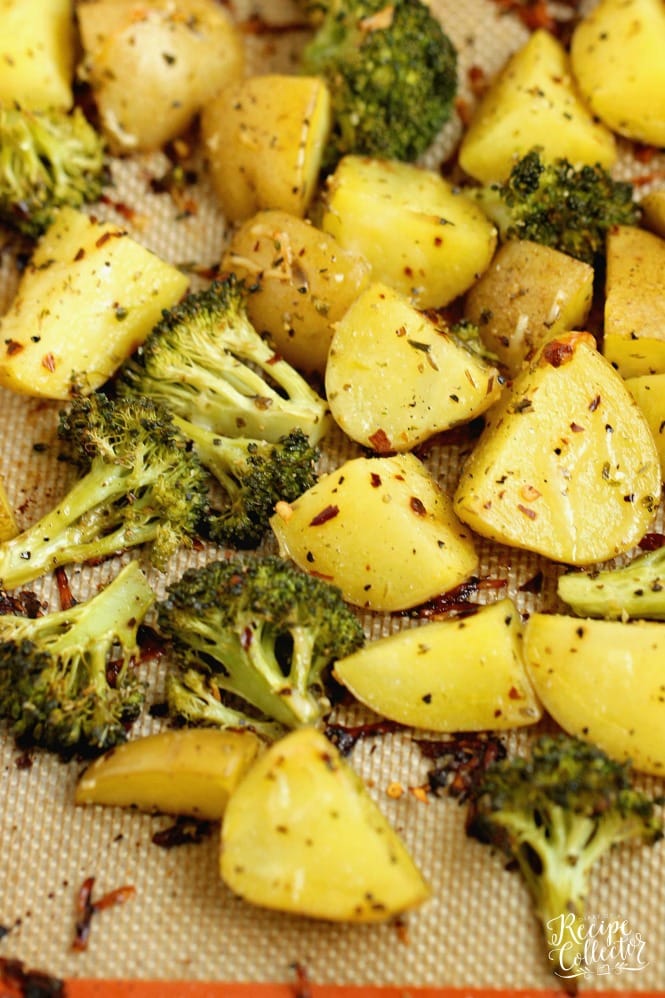 Tips for Making Spicy Parmesan Potatoes and Broccoli:
Use a silicon baking mat or line the pan with foil for easy clean up.
Can't find basil paste? It's located in the produce section of the grocery store. You can also use 1 tsp dried basil.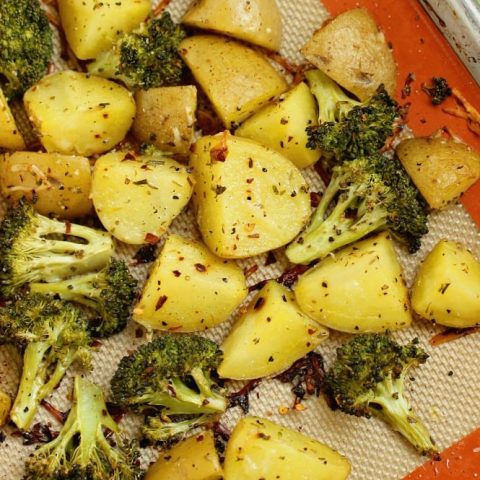 Spicy Parmesan Potatoes and Broccoli
Ingredients
6 small yellow potatoes
1 broccoli crown
1 tbsp olive oil
1/2 tsp kosher salt
1/2 tsp oregano
1 pinch crushed red pepper flakes
2 tbsp shredded parmesan
1 tsp basil paste
salt and pepper
Instructions
Preheat oven to 400 degrees.
Chop potatoes into fourths.
Chop broccoli.
Spread out on a pan (line with broccoli or a Silpat mat for easy clean up).
Drizzle on olive oil and sprinkle on seasonings and basil paste. Toss to coat all vegetables evenly.
Bake for 30-35 minutes. Taste to season and sprinkle with a little salt and pepper.
Notes
*Basil paste is found in grocery produce section. You can also substitute this with 1 tsp dried basil.
Other sides you might like: