Southwestern Deviled Eggs – These are a nice change on the classic deviled eggs with some great southwestern flavors!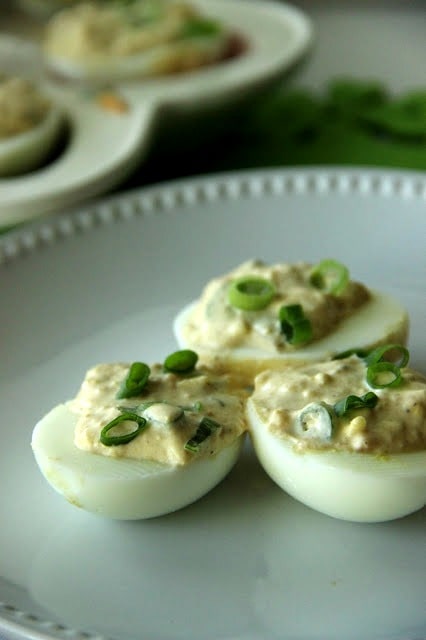 Here's another deviled egg recipe with a Mexican twist.  I love Mexican food, so I really like these.  Sometimes I'll boil a dozen eggs and make half of them with this recipe and the other half with the
BLT Deviled Eggs
I recently posted.  These are super easy and always a hit!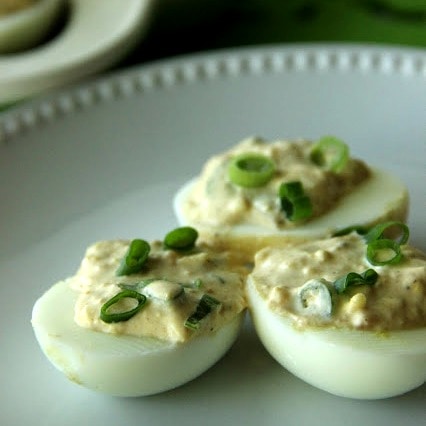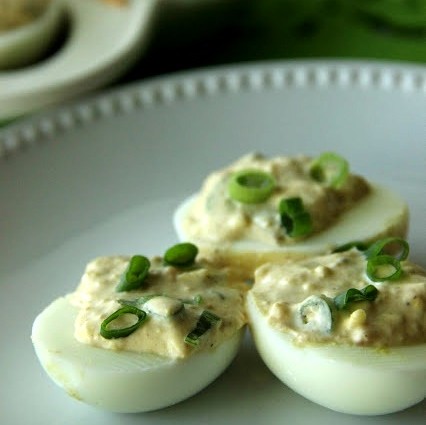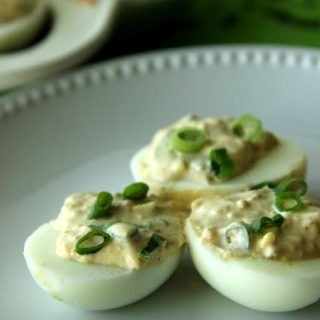 Southwestern Deviled Eggs
Ingredients
6 eggs, boiled and peeled
1/3 cup mayo
1 1/2 tbsp sour cream
1 tbsp salsa
1 tbsp green onions, sliced, plus a little more for garnish
3 tbsp shredded cheese
1/2 tsp ground cumin
salt and pepper to taste
Instructions
Cut boiled eggs in half.
Remove yolks to a bowl. Mash yolks with a fork. Add remaining ingredients to egg yolks and stir to combine.
Fill each egg white with yolk mixture.
Garnish with a little more green onions. Refrigerate before serving.
You might also like:
BLT Deviled Eggs