Smoked Chili Con Queso Dip – Let the smoker do all the work for you with this easy queso recipe!
I'm so excited to share this perfectly addicting Smoked Chili Con Queso Dip with you guys!!! My husband got a Rec Teq Pellet Grill about a year ago, and we LOVE it. It cooks everything so great! Recently, I've made desserts and this queso dip on it too.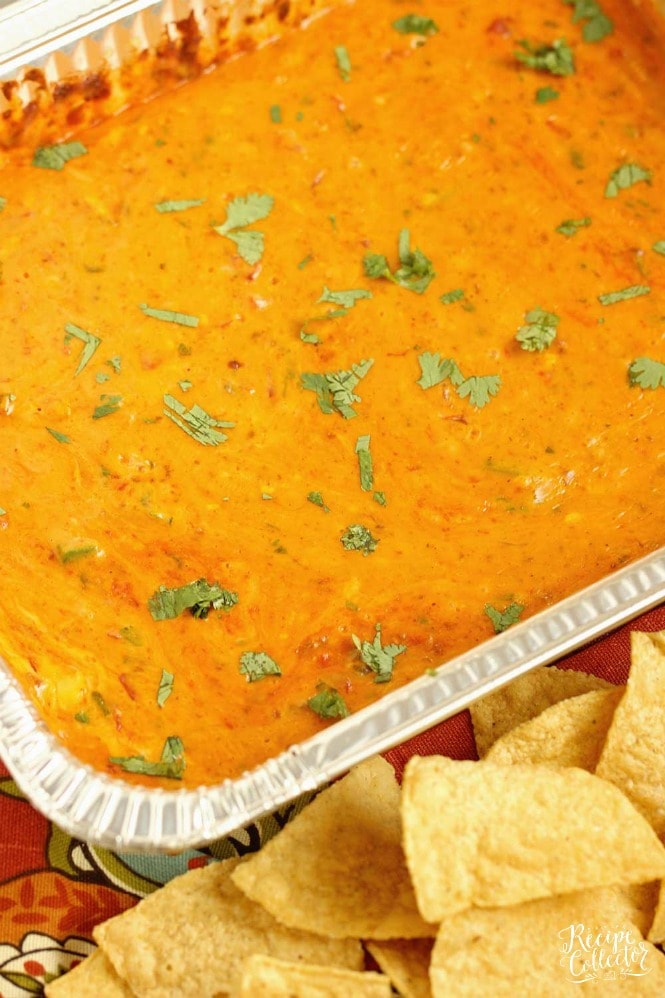 I mean it doesn't get easier than cubing up some cheese, opening a few cans, chopping a little jalapeno and cilantro and dumping it in a disposable pan! I love how easy that clean up is for sure!!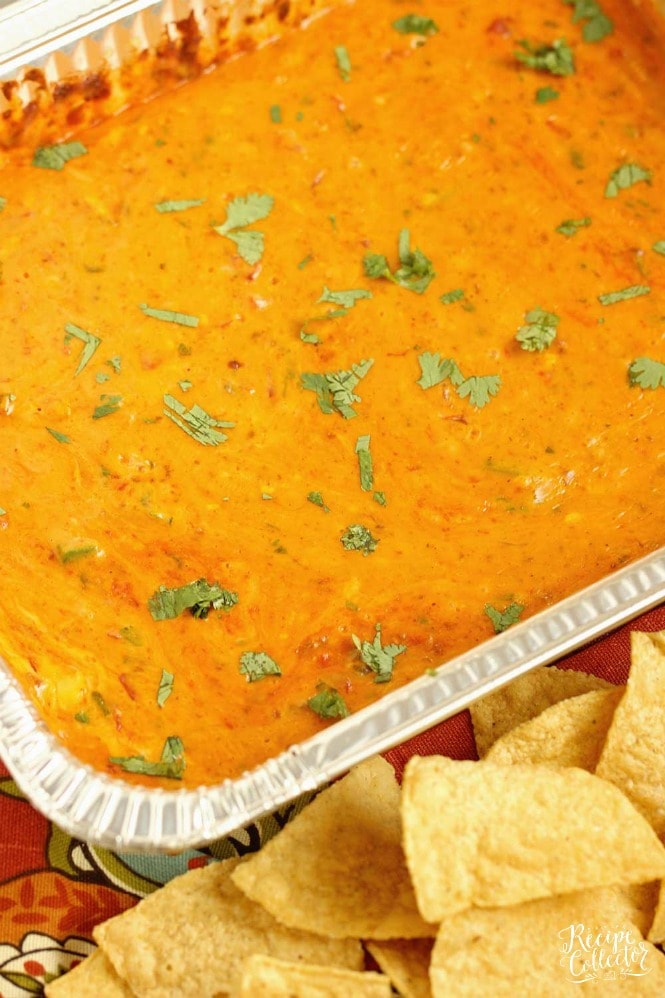 I get it all prepped and then when it's about time for company I put it on the smoker for about 25 or 30 minutes. It comes out warm and bubbly and perfect! And this one uses canned chili. Yes, canned chili folks. I promise, promise it is so great!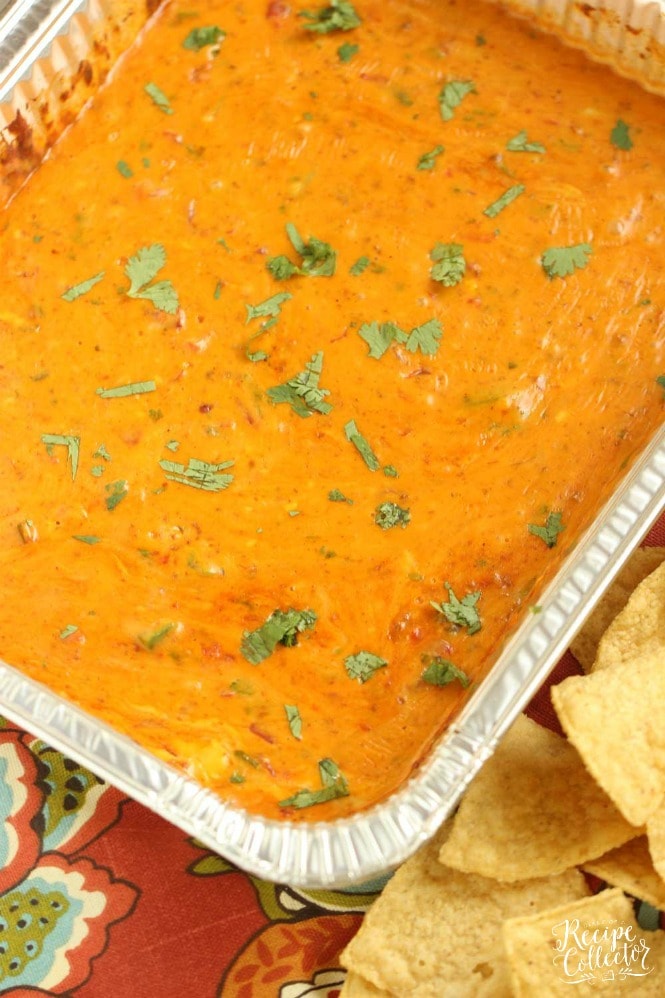 It's great for your next ANYTHING folks! Let's face it, chips and dip is always a winner.
How to Make Smoked Chili Con Queso:
Cube the cheeses.
Chop the jalapeños and cilantro.
Add those to the pan along with Rotel and canned chili.
Stir and cook on the smoker.
Can I bake Smoked Chili Con Queso in the oven?
Yes, you sure can! It won't have that smoked flavor. But you can bake it at 350 for about 20-30 minutes, stirring about halfway through.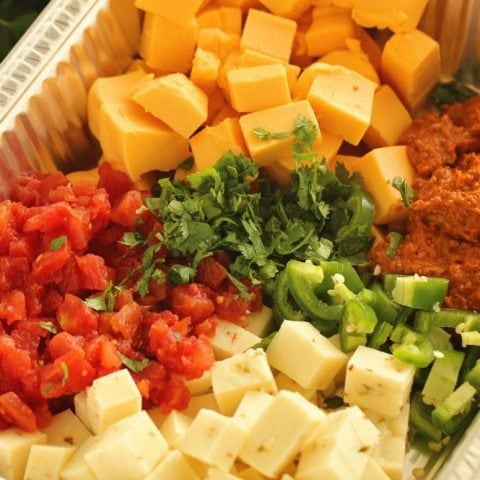 Smoked Chili Con Queso Dip
Smoked Chili Con Queso Dip - Let the smoker do all the work for you with this easy queso recipe!  
Ingredients
8 oz Velveeta cheese, cubed
8 oz Pepperjack cheese, cubed
10 oz can Rotel
1 cup canned chili
1 jalapeno, sliced
2 tbsp chopped cilantro
Instructions
Preheat smoker to 350 degrees.
Place all ingredients in a 9 x 13 disposable foil pan and stir.
Place pan on smoker and close lid. Cook for 25 to 30 minutes stirring halfway through. Remove once cheese is fully melted.
*This recipe can also be made in an oven at 350 degrees. Stir every 10 minutes and bake for about 20 to 30 minutes.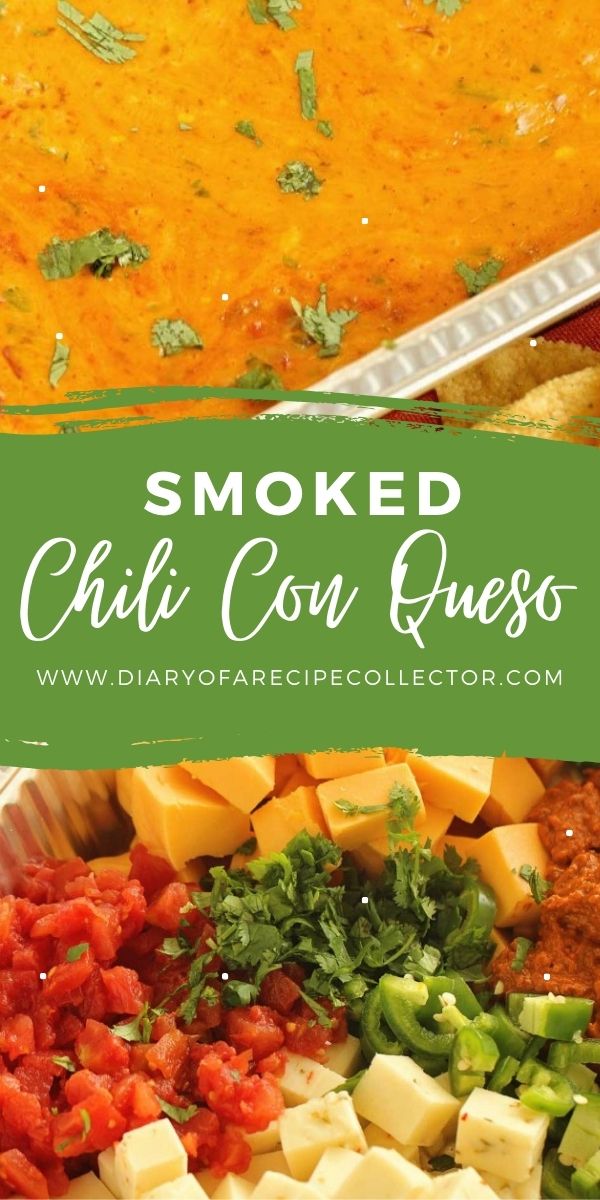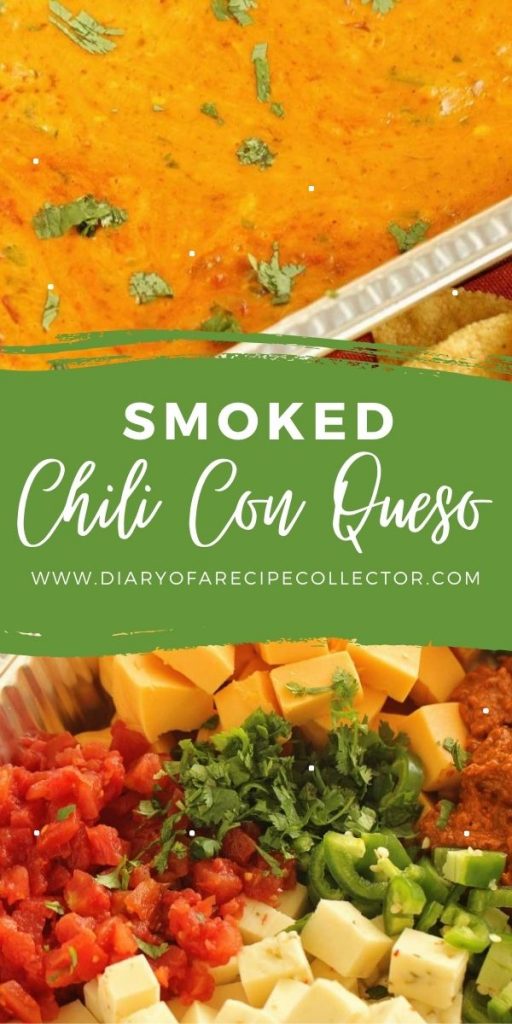 You can find more MAIN DISH RECIPES HERE.
You can find ALL RECIPES HERE.
For more ideas, follow me on FACEBOOK, PINTEREST, INSTAGRAM, AND TWITTER.
Get FREE recipes delivered to you by email: SIGN UP HERE!