Slow Cooker Chicken Nachos – Chicken breasts cooked with a homemade salsa in the slow cooker, black beans, corn, red onion, and diced avocados piled on corn tortilla chips and broiled to create an easy Mexican dinner!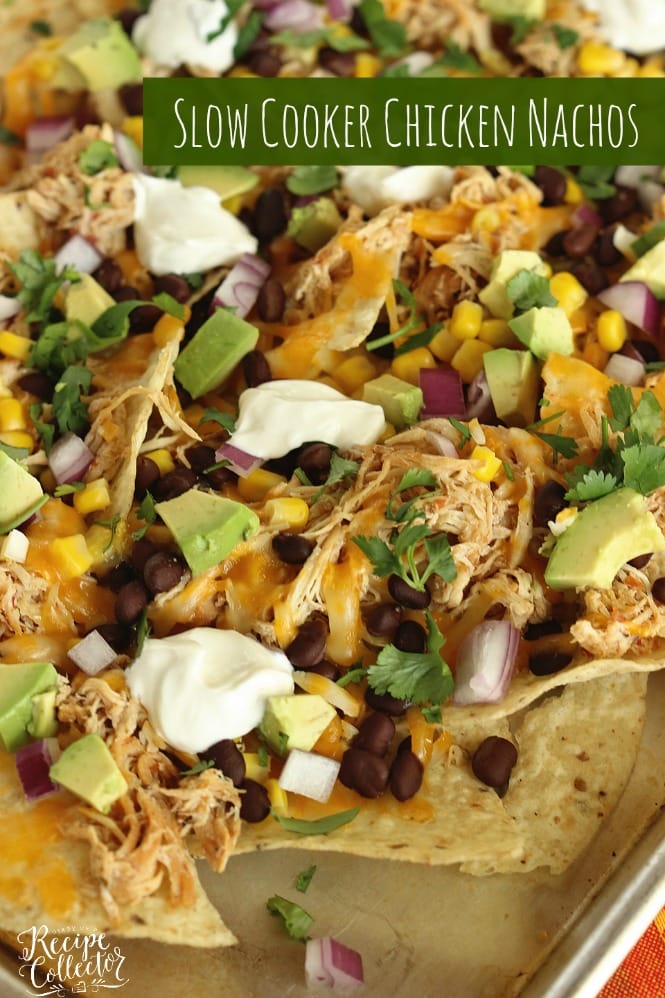 Let me just start by saying this has been the hardest spring forward for me ever.
It could have something to do with the fact that we were out of town for the entire weekend at a cheer competition.  But whatever the cause, I still feel like I'm behind an hour all day long.  Like I cannot catch up.  I look at the clock, and I am seriously thrown off by the fact that it is an hour later than I thought it was.  It never takes me this long to get accustomed to the time change.  But being gone from Friday afternoon right after work until Sunday night at almost 9 o'clock will pretty much make you feel behind all week even without time change thrown in there.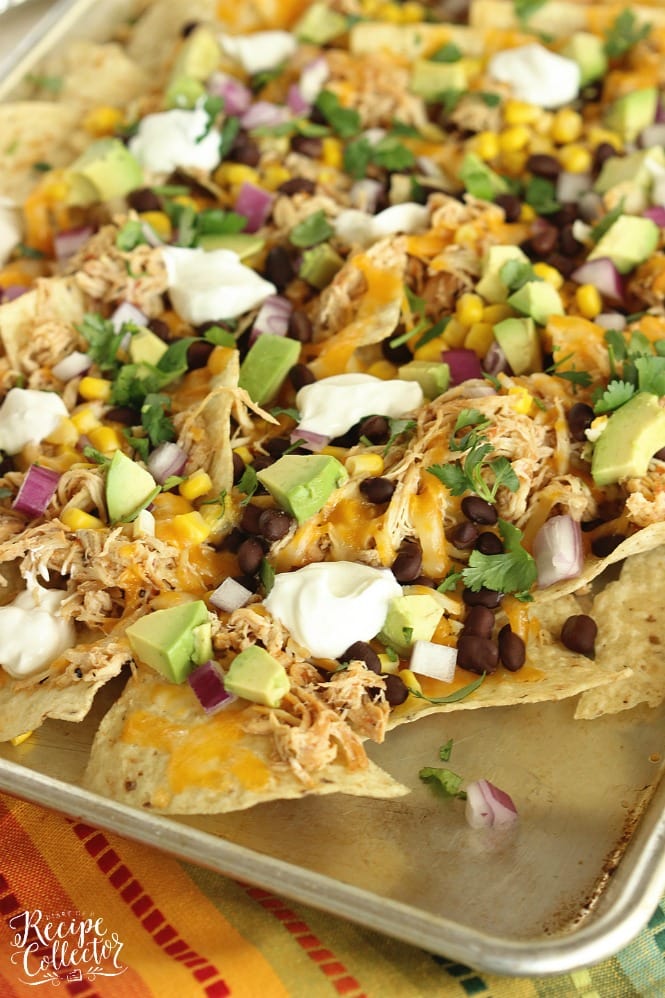 We brought all 4 kids with us this past weekend.  We normally don't do that for the competitions, but this one was in Galveston, Texas at Moody Gardens.  We love that place, so I definitely wanted to take the kids.  And luckily it was a nice and warm weekend too.  The kids even got to swim, which they were completely ecstatic about for sure!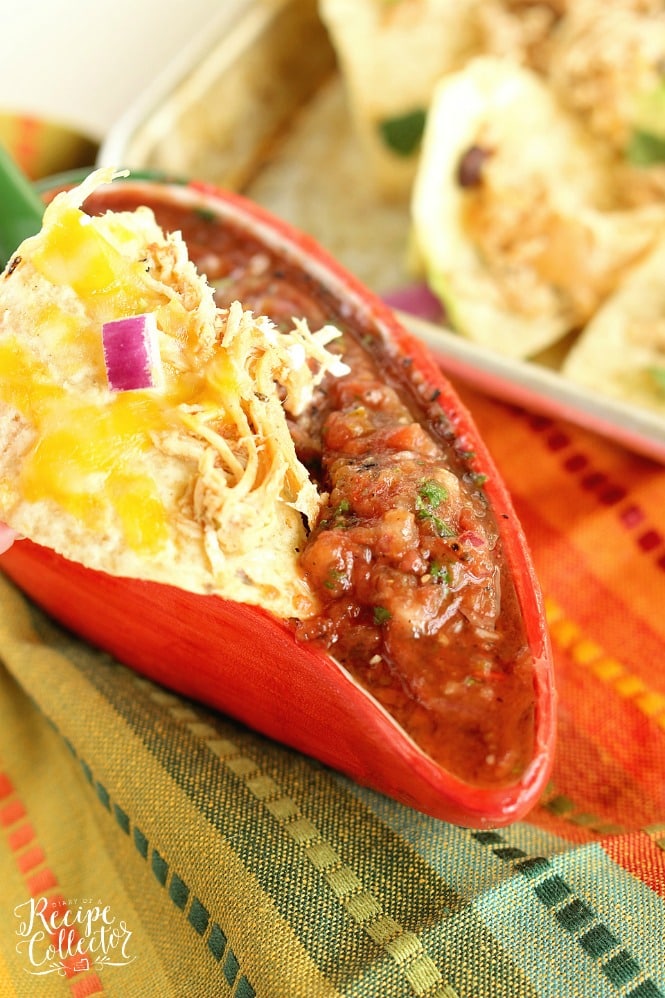 But taking all 4 kids, especially the two little ones, is exhausting.  So I definitely need another weekend at home.  But that won't be happening since we have another competition this weekend.  I hope you'll pardon me if I skip out on a post or two over the next week or so…I'll be catching up on life.
And while that is happening, I need easy dinner ideas.  These Slow Cooker Chicken Nachos are definitely the kind of meal needed around here over the next few weeks.  These came from Laney over at Life is But a Dish.  Isn't that the cutest blog name?
What I loved about this recipe is that you make a homemade salsa to pour over the chicken before cooking it in the slow cooker.  And the salsa is so good y'all!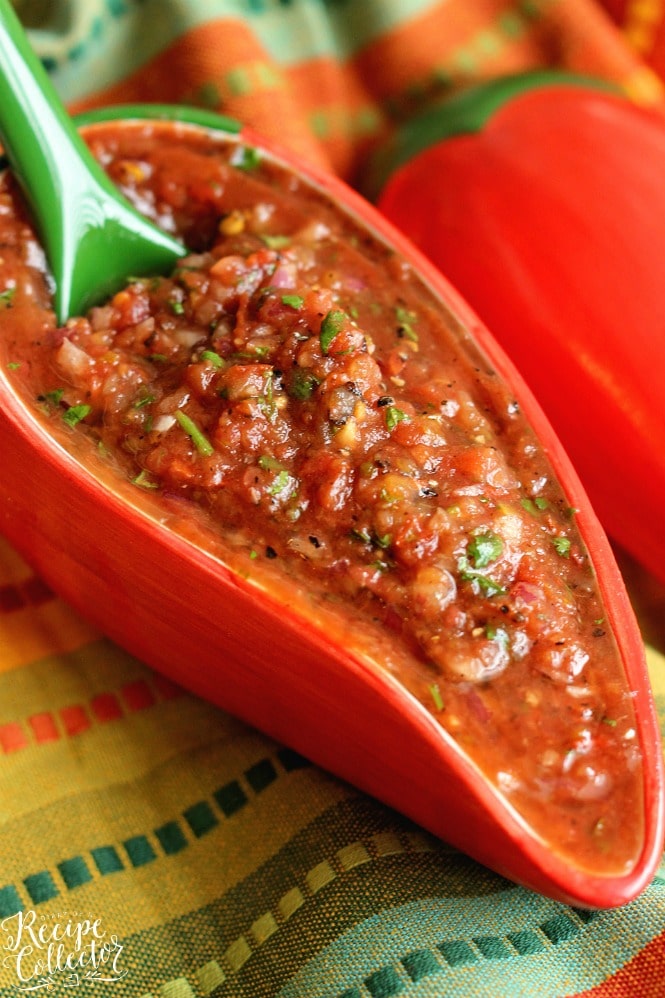 I even used frozen chicken breasts in the crock pot too!  I just put them in there for 7 to 8 hours on low.  It's so awesome to come home to most of the work already done!  All you have to do is pile on the toppings on the chips, put them under the broiler, and you are done!  I really hope you head over and give this recipe a try too!
And if you like cute dishes, then you probably noticed my little pepper salsa bowl!!  My hubby got me those several years ago for Christmas.  I have that one and a guacamole one too 🙂  You can find them HERE at Amazon.  They are cute gift ideas!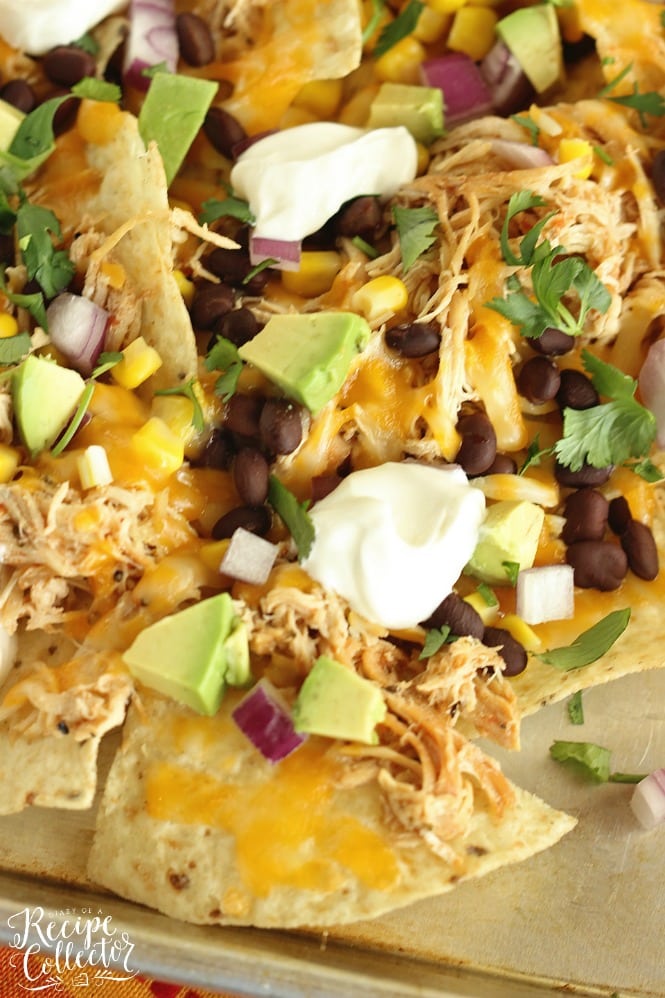 Other recipes you may like:
Baked Chicken Chimichangas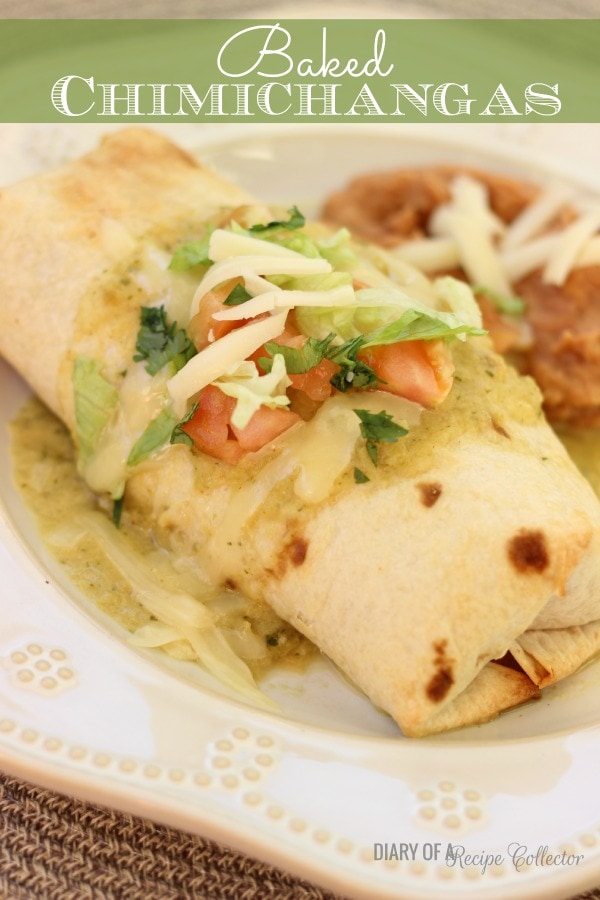 Skillet Covered Burritos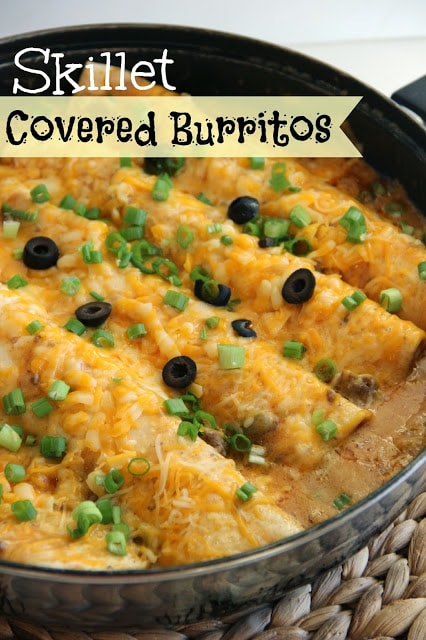 You can find more MAIN DISH RECIPES HERE.
You can find ALL RECIPES HERE.
For more ideas, follow me on FACEBOOK, PINTEREST, INSTAGRAM, TWITTER, AND PERISCOPE.
Get FREE recipes delivered to you by email: SIGN UP HERE!