Resurrection Rolls – A yummy cinnamon breakfast treat with a meaningful lesson for your children this Easter.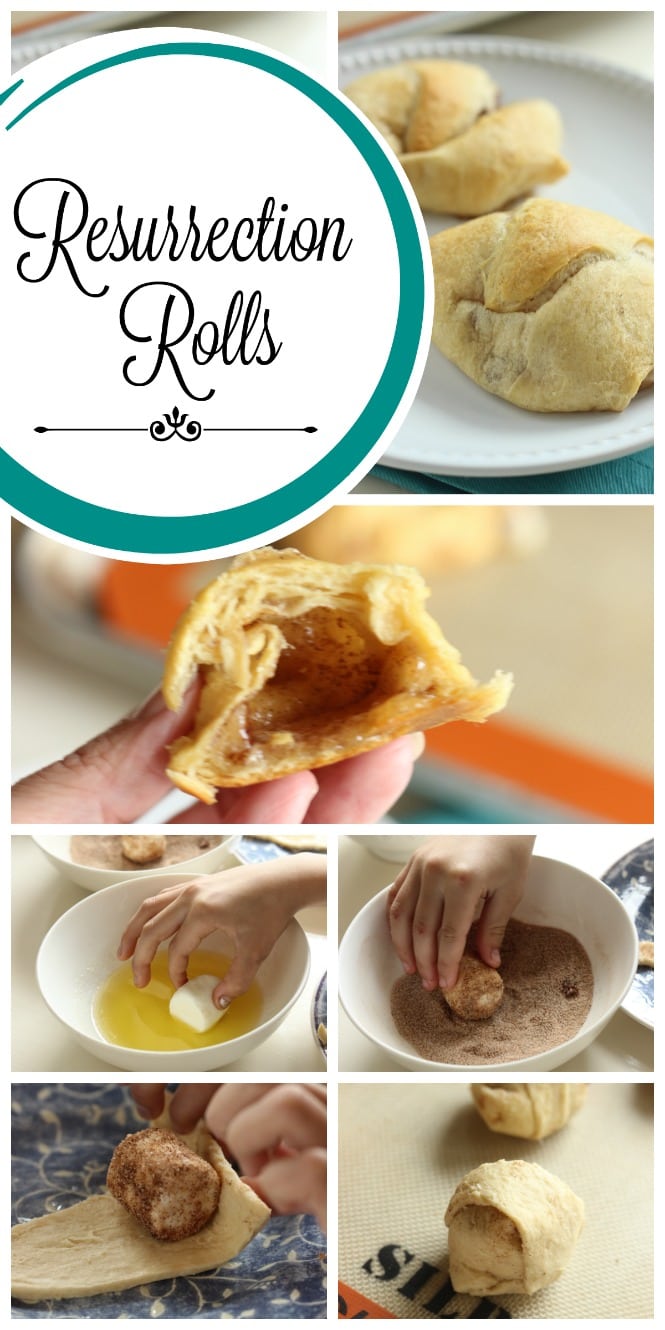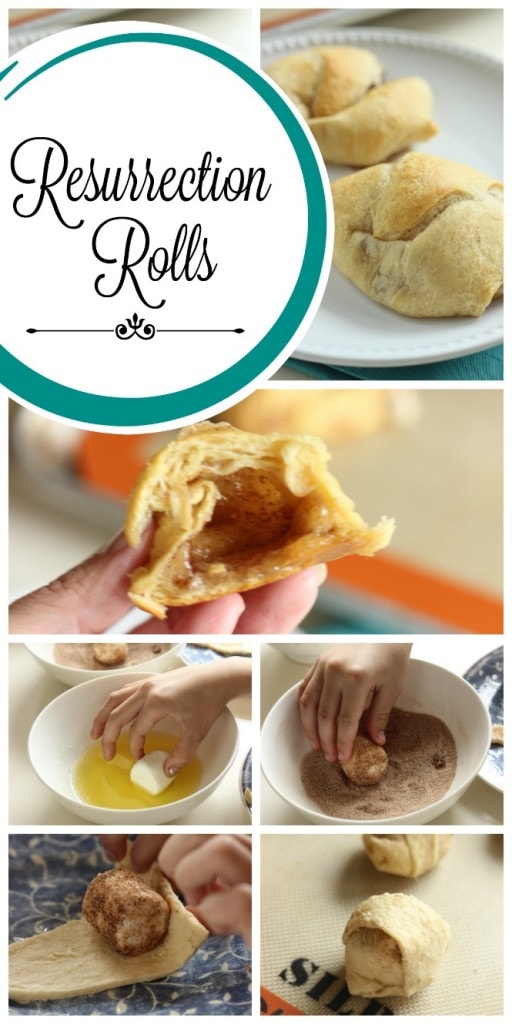 So these little bundles of joy have become a tradition in our house over the last few years.  They are so good I want to make them more than just at this time of year.  They represent a very visual and concrete lesson on the three holy days of Easter.  My kids can always tell me what each ingredient actually represents ever since the first time we made them.  I love that it is a lesson that has stuck with them these last few years.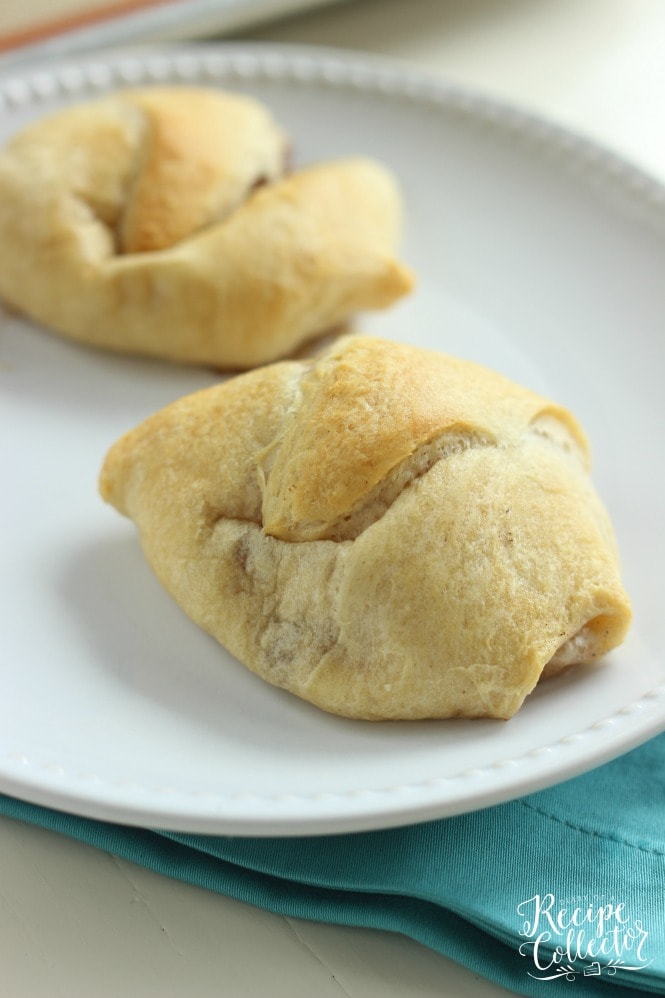 So often times at Easter, we focus on the Easter bunny and the Easter baskets filled with treats.  While that is all fun, I really desire for my children to know the true meaning of this very special time of year.  For me, Easter is as wonderful as Christmas and always represents a time of spiritual growth and renewal.  I want my children to grow up seeing and feeling this way about this time of year as well.
I love that this simple breakfast treat can help us do that.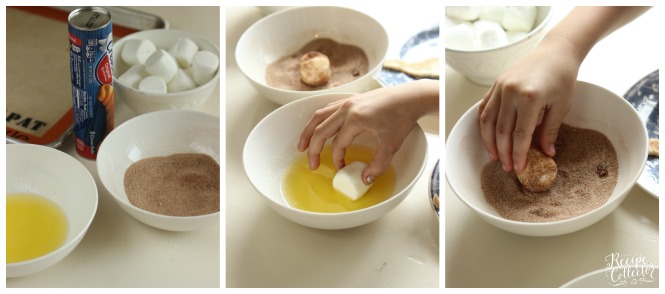 The symbolism of each ingredient is simple.
Marshmallow – Represents Jesus
Butter & Cinnamon Sugar Mixture – Represent oils and spices used to anoint his body after death
Crescent Roll – Represents the tomb of Jesus
And after they bake, the children can see a very visual representation of what happened to the body of Jesus after 3 days…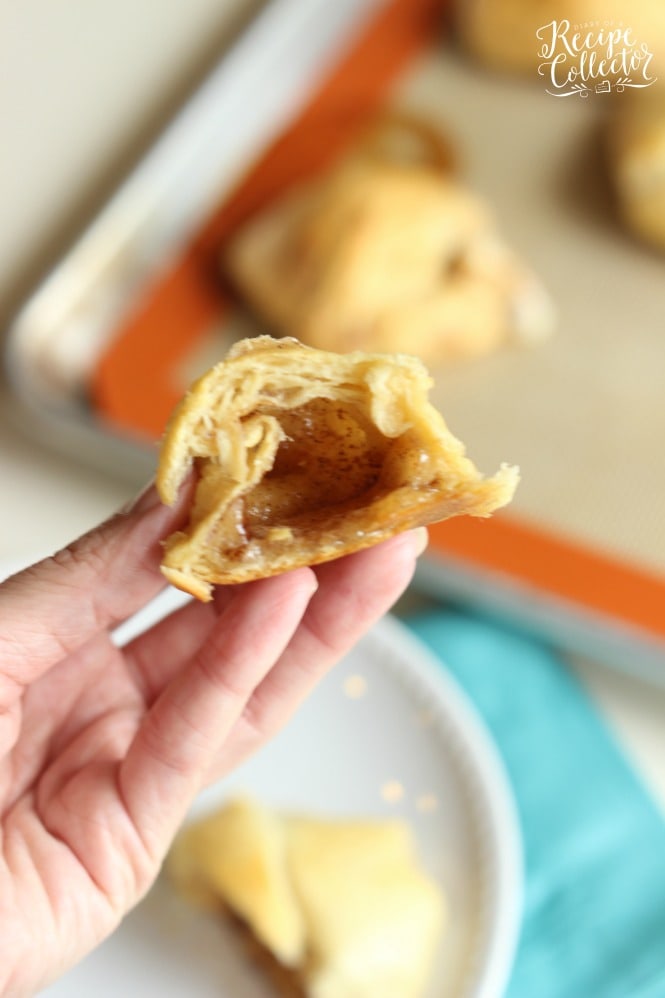 My kids love doing this and seeing the marshmallow disappear and can explain to me that it represents how he rose into heaven after 3 days.  I find it pretty cool myself!
I also suggest making a double batch because these little Resurrection Rolls are so good!  Like I could eat three or more good…but I must stop myself kind of good.  My kids were the same way.  Something about that marshmallow in there that gives it just the right amount of sweetness.  I kind of even like them better than cinnamon rolls too 🙂  So needless to say, they are a very welcomed breakfast around our house!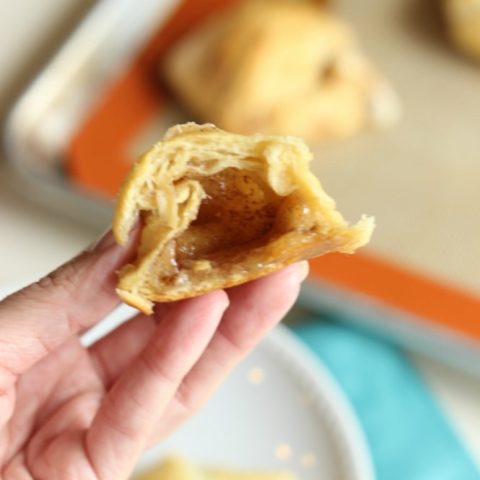 Resurrection Rolls
Ingredients
1 can refrigerated crescent rolls
8 large marshmallows
3 tbsp butter, melted
1 tbsp cinnamon
1/4 cup sugar
Instructions
Preheat oven to 375 degrees.
Line a baking sheet with foil and spray with cooking spray. You can also use a Silpat mat.
Separate crescent rolls into triangles.
Mix cinnamon and sugar in a bowl.
Dip each marshmallow into butter and then cinnamon sugar mixture.
Place marshmallow onto wide end of the crescent triangle and roll up to wrap up marshmallow completely.
Place onto baking sheet and bake for 9 to 11 minutes or until golden brown.
Recommended Products
As an Amazon Associate and member of other affiliate programs, I earn from qualifying purchases. This helps us keep our blog running efficiently and allows us to create more recipes for you.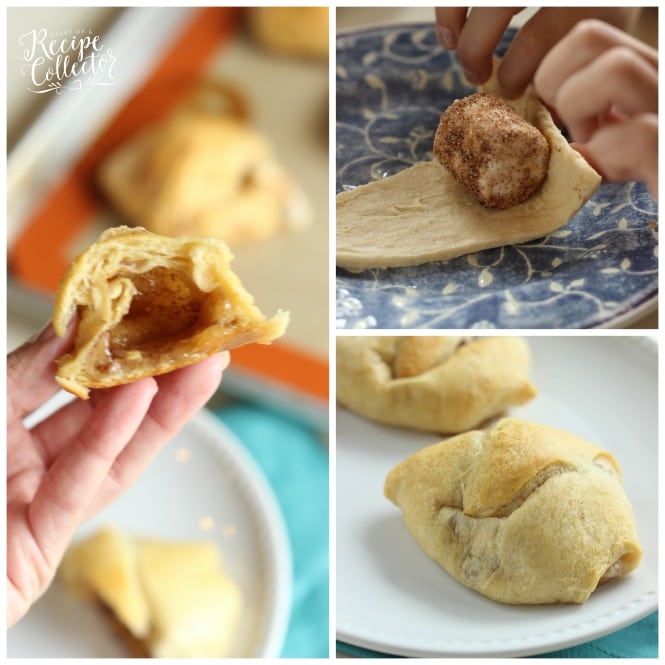 Looking for other Easter treats:
Easter Peeps Dirt Pudding Cups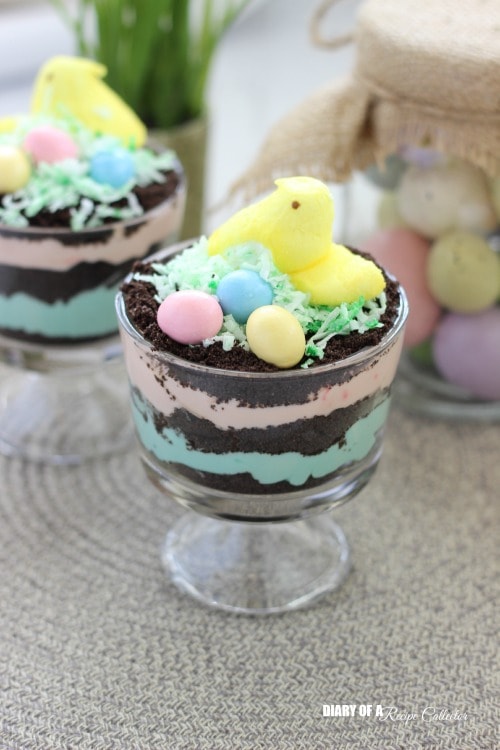 No-Bake Nutella Cookies