Try using canned biscuits for a fun twist on quesadillas!



So if you are one of my email subscribers, you might have caught a glimpse of this little recipe right here the other day.  Whoops!  In all my craziness lately, I typed it up, scheduled it, and changed my mind because I couldn't wait to post this wonderful little recipe.  We loved it so much that it got moved to the front of the posting line…
So in my hurry to rearrange, I thought I unscheduled this one, but I guess that didn't happen.  Oops!  Good thing is that I'm my own little boss on this little blog of mine, so I guess it's okay when I do that kind of stuff…
Yeah, I just tell myself that, but really the perfectionist in me really had a problem with this mistake of mine.
So here it is today.  And it is really is a good little recipe that does deserve it's own posting day.  It makes the perfect easy supper or great little lunch!  I always have these ingredients too, and it is a nice change from the usual quesadillas made with tortillas.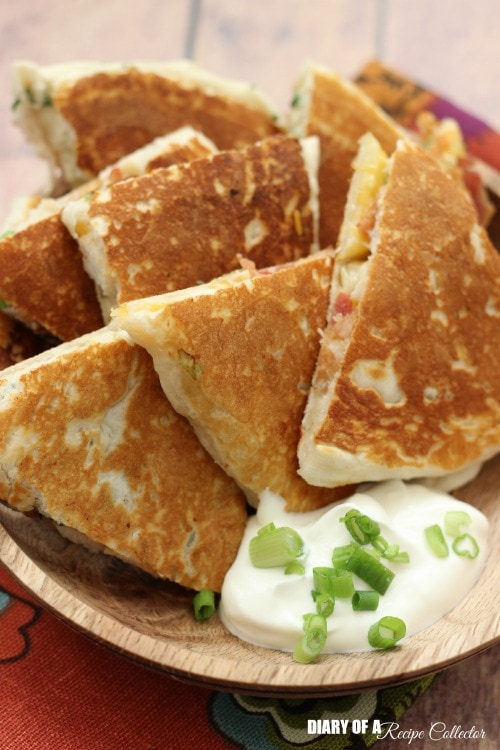 So speaking of my craziness, we just celebrated a birthday for my oldest daughter this week.  She turned 8 on Monday.  EIGHT!  I think I cried a little on Sunday night.  For some reason, 8 sounds so old and is proving to be a little hard on me.  My husband thinks I'm a little cuckoo.  But I just can't believe she's 8.  I mean in like 3 or 4 years, she can babysit…excuse me while I go cry in a corner somewhere.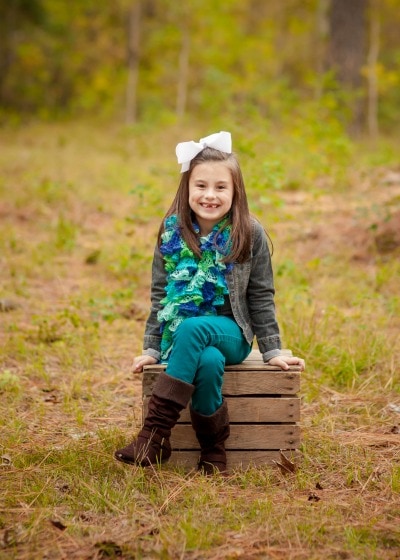 She made me a mom!  We struggled to have a baby, and look at us now.  She is my "artsy" child.  She hasn't been into toys since she was like 3.  She prefers doing crafts, shopping, buying lip gloss and nail polish, and watching cooking and baking shows.  I guess she's a lot like me!  I thank God everyday for her!
Ranch Chicken & Bacon Biscuit Quesadillas
Author:
Ingredients
1 5 count can of homestyle biscuits
1 cup diced grilled chicken
4 strips cooked & chopped bacon
2-3 green onions, chopped
1-1 1/2 cups shredded cheese
1 tsp ranch dressing seasoning mix
sour cream
Instructions
Mix chicken, bacon, green onions, and ranch seasoning mix.
Flatten each biscuit and roll out to a 5 inch circle. Place some filling on half and fold over. Press to seal.
Heat skillet over medium heat. Place biscuit quesadilla in skillet and place a pan on top to press it down and flatten it.
Grill it until golden brown and flip and grill the other side. If it browns too quickly to cook the dough on the inside, reduce heat to medium-low.
Remove from heat and serve with sour cream.
Other recipes you might enjoy: