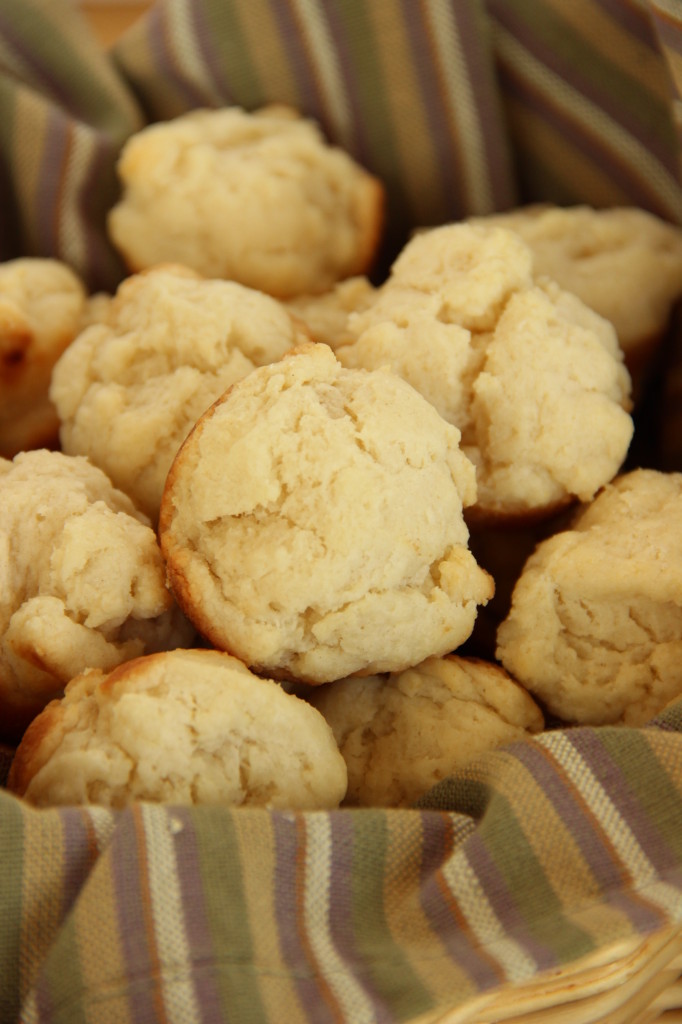 These little suckers are so good!  They are a Paula Deen classic recipe.  All the drama that happened with her last month left me very sad.  I'm still a big fan and will continue to cook her awesome dishes.  It is my hope that we live in a world where we can be forgiven for things we've said and done.  With that being said, these are so easy to make, require minimal ingredients, and are so darn good!!
I've made them for brunches and to go with our suppers.  No matter what the occasion, no one can eat just one.  They are mini…so you don't have to feel so bad, right?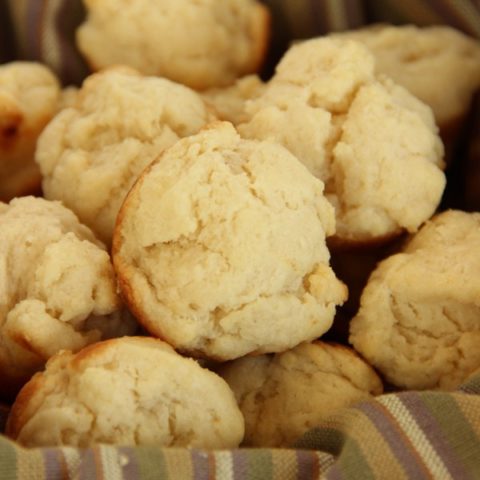 Sour Cream Butter Biscuits
Ingredients
2 cups SELF-RISING flour
1 cup (2 sticks) butter, at room temperature
1 cup sour cream
Instructions
Preheat oven to 400.
Mix the flour and butter; add the sour cream. Blend well.
Place a spoonful in mini muffin tins.
Bake for 8 to 10 minutes, or until golden.
*Often I'll cut this recipe in half if it is just for my husband, myself, and the kids.
Notes
Source: The Lady and Sons, Too! cookbook