Take your burrito to the next level by grilling it!!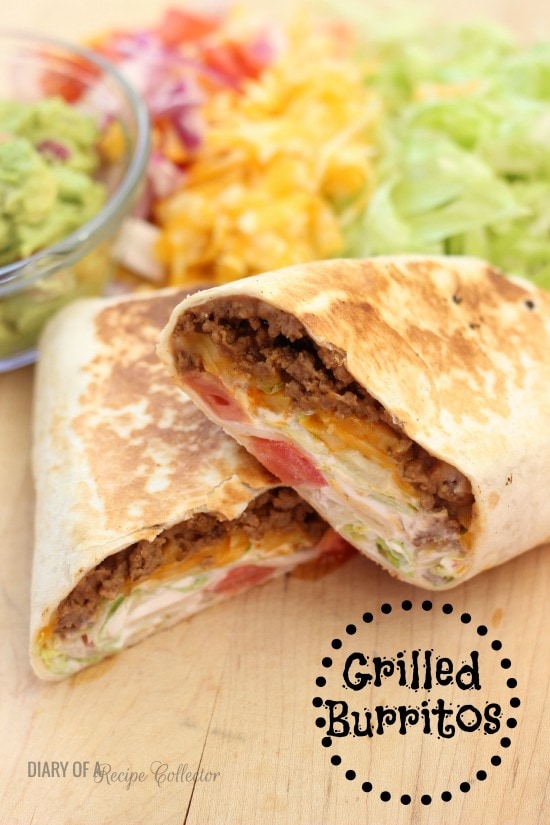 I heart Mexican food!  The fact that my children have been slow to accept it with all its goodness has been saddening to me.  We went through a phase where no one ate flour tortillas.  Usually I made it work by giving them hard taco shells, which they love because "it's a big chip" according to my oldest daughter.
I am happy to say that they are slowly accepting this cuisine.  I guess I've made it enough at this point that they figure they must, right?  I just have to steer clear of putting any veggies or sour cream on their tacos and quesadillas.  They are meat and cheese only kind of folks.  But I'm working on that too!
Happy with this new break-through on the dinner front, I made these Grilled Burritos.  They came out great!  They have that little crunch that makes them quesadilla-ish.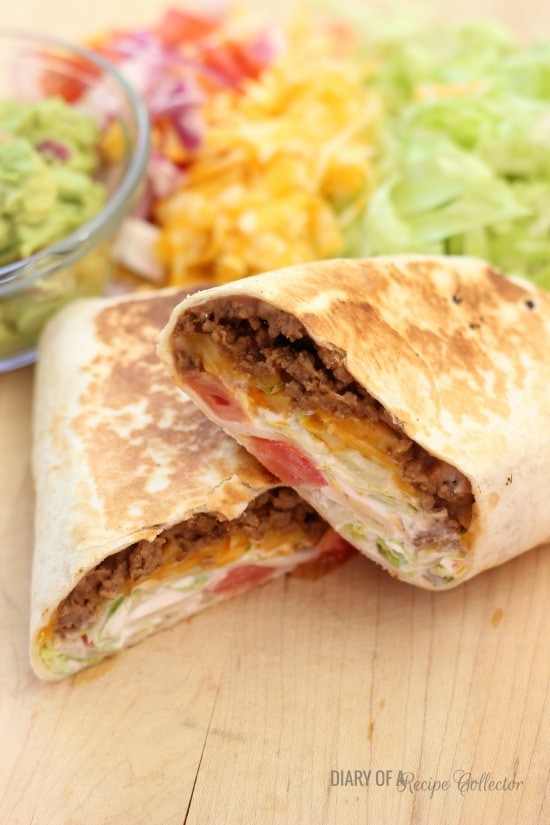 I put all the fixing inside, wrapped them up, placed them seam side down into a pan, and pressed them down as they cooked.   Words of caution:  Do not overfill!  For my first one I made, I really stuffed that baby.  Well, I ended up kind of making a mess when I pressed it down to grill it.  It still tasted great, but it wasn't that pretty.  So on my second one, I filled it like a normal person would and am happy to say it turned out great.
So turn your Taco Tuesday or Thursday into Grilled Burrito night, and you'll love it!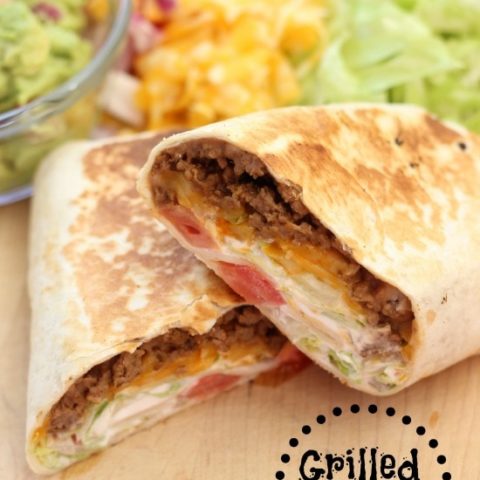 Grilled Burritos
Ingredients
1 lb. ground beef
1 taco seasoning packet
4 burrito size tortillas
1 can refried beans
1 tomato diced
1 cup shredded lettuce
1/2 cup sour cream
1 1/2 cups shredded Colby/Jack cheese
Guacamole (optional)
Instructions
Brown ground beef.
Add taco seasoning packet and cook according to package directions.
On each tortilla, spread about 1-2 tbsp refried beans. Add about 1/2 cup ground beef. Top with lettuce, tomatoes, shredded cheese, and sour cream.
Fold up ends and roll to seal.
Place seam side down in skillet and cook until golden brown. Flip and cook other side until golden brown.
Slice in half. Serve with guacamole.
 Other recipes you might like:
One-Pot Mexi Beef and Corn Bake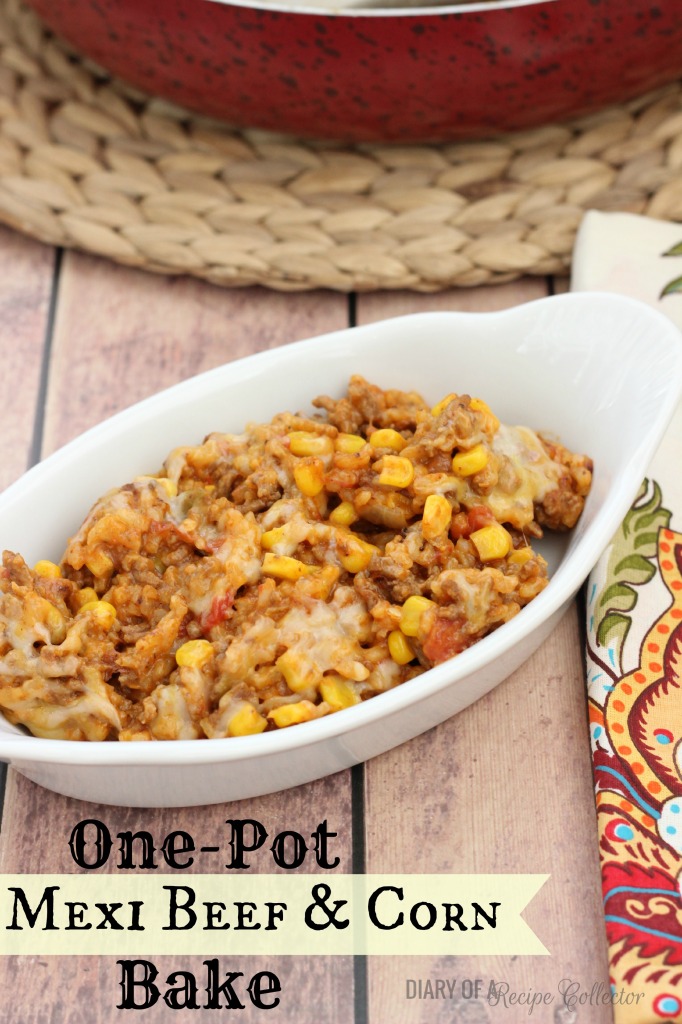 Connect with Jaren: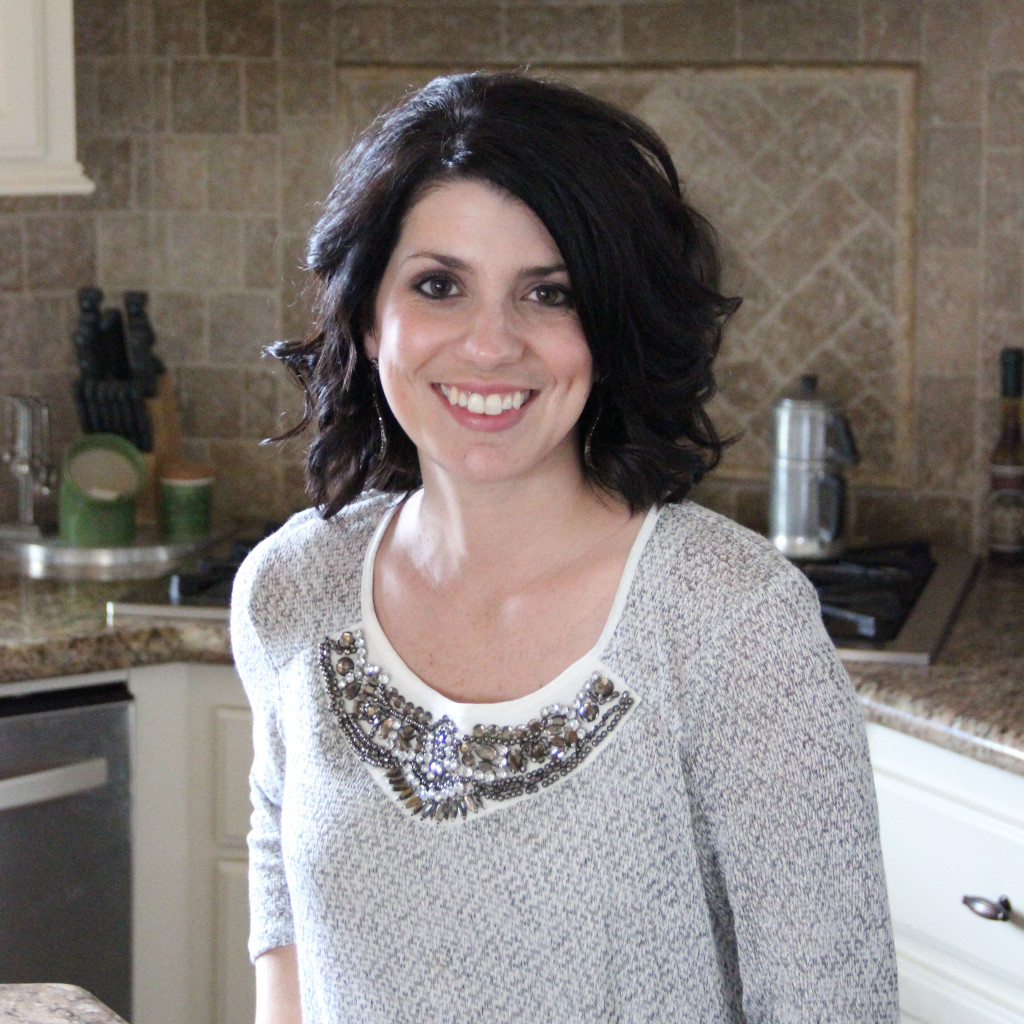 Blog | Facebook | Pinterest | Instagram | Bloglovin | Twitter