Vanilla ice cream, chocolate syrup, caramel, Magic Shell, and Pecan Sandies combined to create a wonderful Turtle Pecan Shake.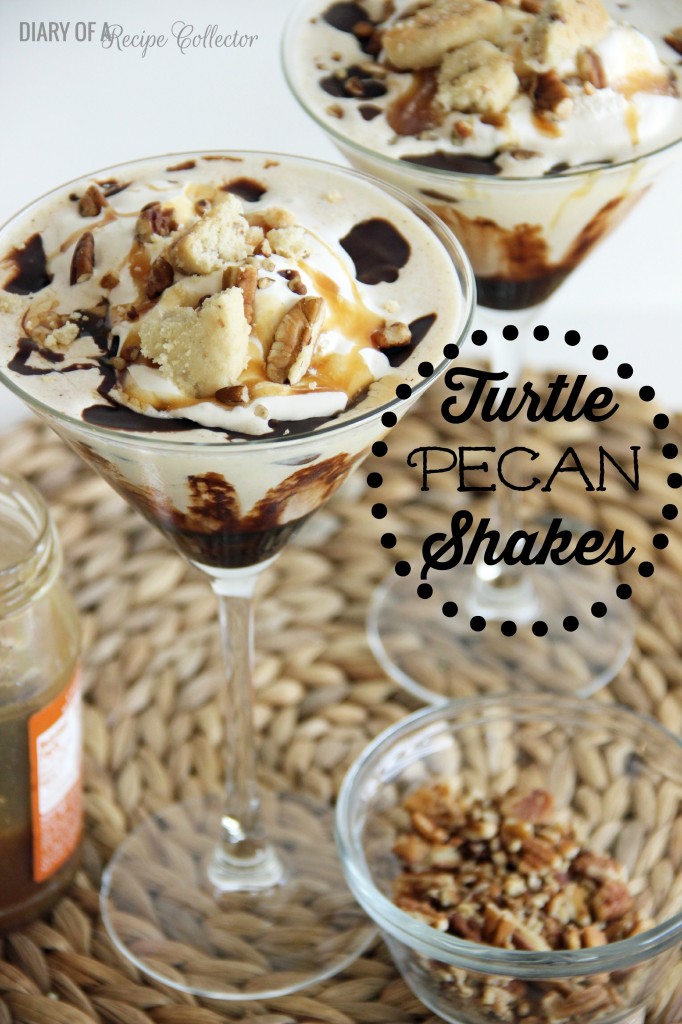 Turtle desserts are my weakness.  There is just something about caramel, chocolate, and pecans.  The other night I made some "fancy" turtle shakes for us.  Oh my!  They came out great!  You've got to try them.
This was the first time my kids had ever tried Magic Shell…I know they are deprived.  They thought it was so cool!
This shake kind of brought me back to my days when I worked at Sonic in high school.  That was such a fun job.  I started as a carhop and moved up to being a fountain girl.  I got to make all those wonderful treats and drinks.  This shake is like something we would have made except for the fancy glass, of course.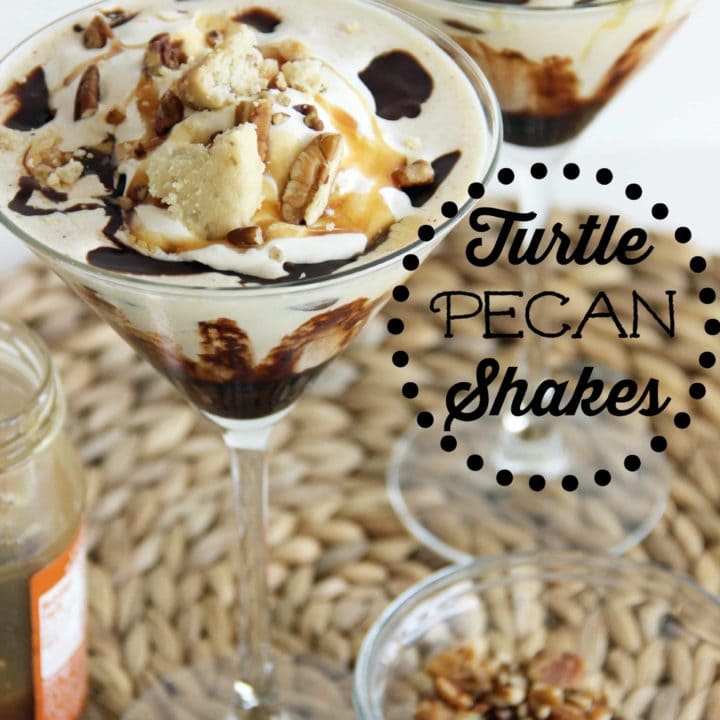 Turtle Pecan Shakes
Ingredients
vanilla ice cream to fill half of blender (I used Bluebelle Homemade Vanilla)
1 jar caramel topping
1/2 cup milk
8 pecan sandies cookies
Magic Shell
Chocolae syrup
1/4 cup pecans
Instructions
Fill blender with ice cream until half full.
Add about 3 tbsp caramel topping.
Add about 4 pecan sandies cookies.
Start by adding 1/4 cup milk. Blend and add more milk if it is too thick. If it is too thin, add more ice cream.
Drizzle bottom and sides of cup with chocolate syrup and caramel topping.
Sprinkle a few pecans in the bottom.
Fill with blended ice cream.
Top with Magic Shell, caramel, crushed pecan sandies, and pecans
Repeat with remaining cups.
I'm linking up with:
Best of the Weekend 52
Strut Your Stuff Saturday
Saturday Night Fever 33
Time to Sparkle 60
Totally Talented Tuesdays 12
Weekend Retreat 67

Here's another great summer ice cream treat: